Red Bull-Honda driver Sergio Perez described the Mercedes Formula 1 car's straightline speed as being "on another planet" after the Brazilian Grand Prix.
Lewis Hamilton first passed Perez for second place on lap 18 at Interlagos while on his way to victory, closing on the main straight and completing the move on the outside line at Turn 1.
On that occasion, Perez was able to counter-attack with the DRS on the run to Turn 4, getting back ahead of Hamilton.
Next time around, Hamilton again had a run but was able to complete the move a little earlier and carried better speed through the esses, meaning he was out of range on the run to Turn 4 and held second place.
A similar straightline speed advantage was also crucial in Hamilton's attacks on and eventual successful overtake of the other Red Bull of Max Verstappen for the race win, and had been deployed to good effect during Hamilton's earlier charge up from 10th on the grid and from last to fifth in the sprint race.
Perez ultimately finished behind the other Mercedes of Valtteri Bottas in fourth. But this wasn't the consequence of an on-track pass, instead the fact that Perez pitted before the virtual safety car was deployed, which allowed Bottas to make his pitstop with less time loss and take the position.
But amid the backdrop of the constant back and forth between Red Bull and Mercedes about car legality, which has recently been focused on the Mercedes rear wing, Perez pointed to the speed on the straights as a key to the strength of Mercedes.
"Their straightline speed is on another planet," said Perez.
"I looked in my mirror at the corner exit and I felt pretty safe. But then I looked back into it again and he [Hamilton] was right next to me. It was really impressive."
The speed trap figures from the race show Perez's best over the finish line was actually 1km/h faster than Hamilton's. That places them 11th and 13th respectively in the top speed rankings for the race.
But it's important to note that top speed in isolation does not indicate the time it takes to traverse the straight.
It was clear that Hamilton was able to build speed quickly off the final significant corner – Juncao – which combined with the slipstream the DRS to create a significant speed offset while overtaking.
And as Red Bull team principal Christian Horner pointed out, strong straightline speed can be combined with a set-up that carries a little more downforce to create a faster all round car.
"Their straightline speed is really impressive," said Horner.
"That new engine, they've got a Monaco rear wing on here, so it is very, very impressive. And Max can't defend against that.
"If any other driver had to be within 0.4 seconds to get anywhere near an overtake, the Mercedes drivers here were 0.9s [behind and] could be [attempting a pass] in the braking area at the end of the straight.
"So that's a very potent weapon and there's some very fast tracks coming up in the last three races."
Amid Red Bull's ongoing suspicions about the Mercedes rear wing, the controversy will continue to run at this weekend's inaugural Qatar Grand Prix.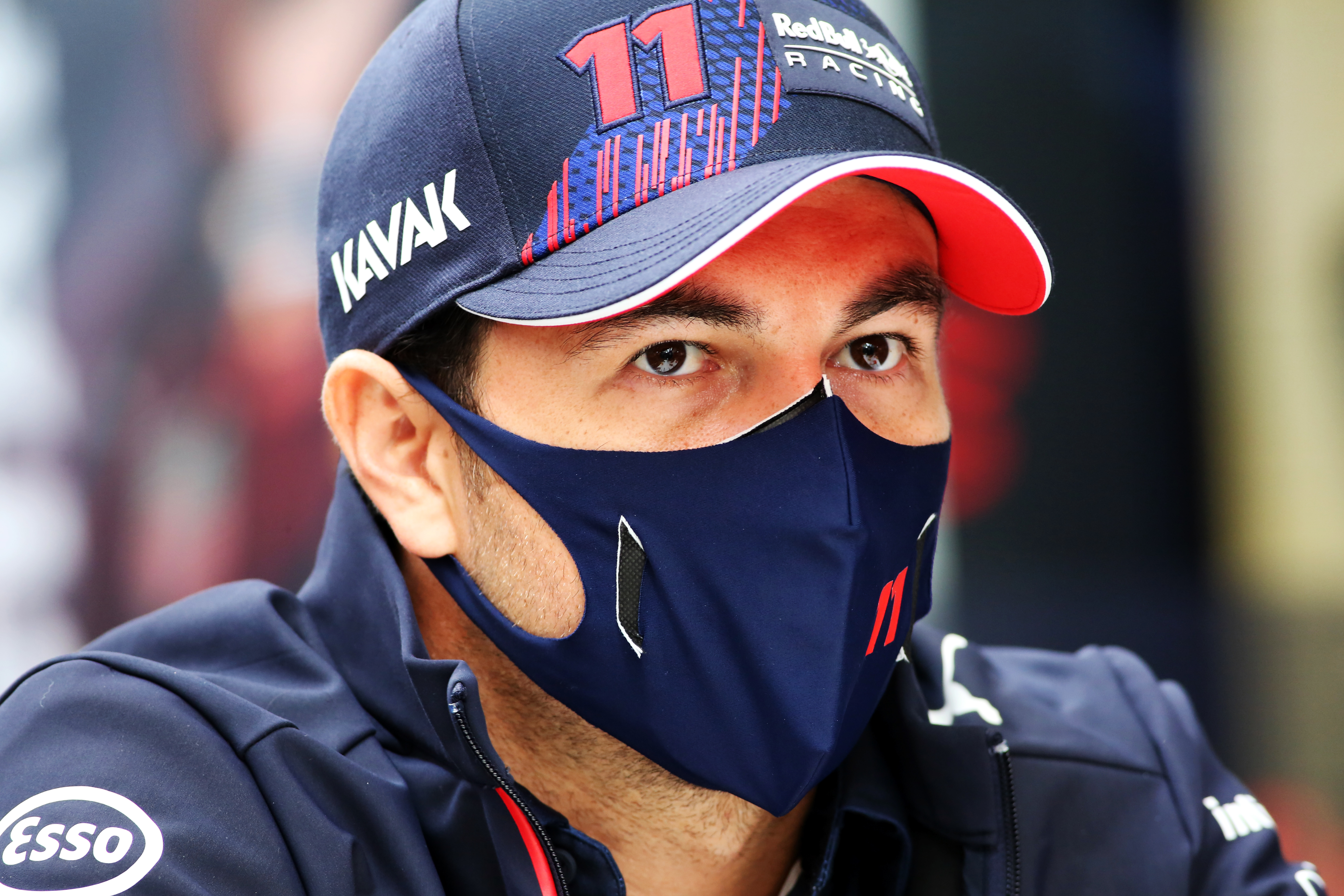 The Losail circuit hosts an F1 race for the first time and Perez is hopeful that the speed on the straights will be less significant a factor.
"We'll see what we are able to do going into Qatar," said Perez.
"It's going to be a different track, probably straightline speed is not really going to matter over there so hopefully we can be a lot more competitive.
"It's a very high downforce track – very fast.
"And hopefully the main straight is not too long."