Ferrari's 2021 Formula 1 prospects rest on two main changes, an upgraded engine and the revised rear end, targeting its greatest weaknesses from last year.
The underpowered, draggy SF1000 also had poor rear-end stability. Charles Leclerc was able to wrestle to respectable results and even a couple of podium finishes out of the car, but Sebastian Vettel largely struggled with it.
When the SF21 was unveiled ahead of pre-season testing, Ferrari outlined a series of revisions to the power unit and revealed it had built a new gearbox and revised its rear suspension.
Testing has given Ferrari encouragement that these changes are delivering the expected results.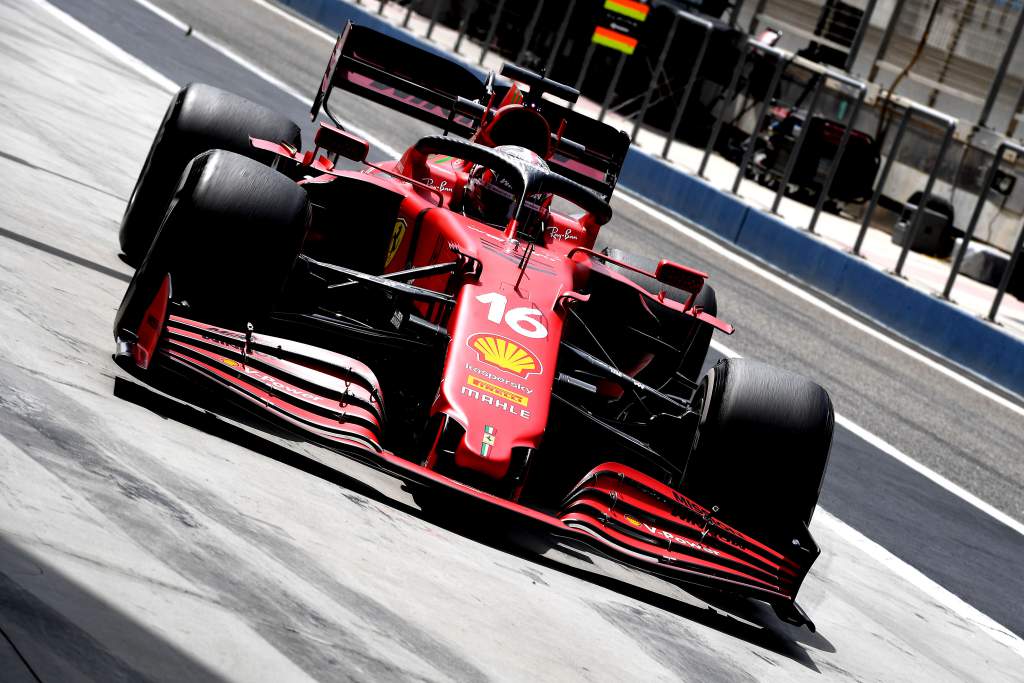 Ferrari's engine was the worst of the bunch in 2020 as it was stripped of the performance it enjoyed the previous year by technical directives tightening up the rules around fuel-flow and oil burning restrictions.
The team expected its winter changes, including a new turbocharger, and more efficient aerodynamics to eliminate a lot of its straightline speed loss for 2021.
On the final day of testing, Ferrari team boss Mattia Binotto revealed that comparing its performance in Bahrain this week to its deficit in qualifying at the track a few months ago, the speed "does not seem to be such a disadvantage anymore".
"We know it's not only power, it's the drag of the car as well," Binotto said.
"Both of them contributed in improving our speed on the straights and today we feel it's not anymore a disadvantage."
That's positive for one part of the equation and, after extensive mapping work and data collection, the word at Ferrari is that its mechanical changes have paid dividends too.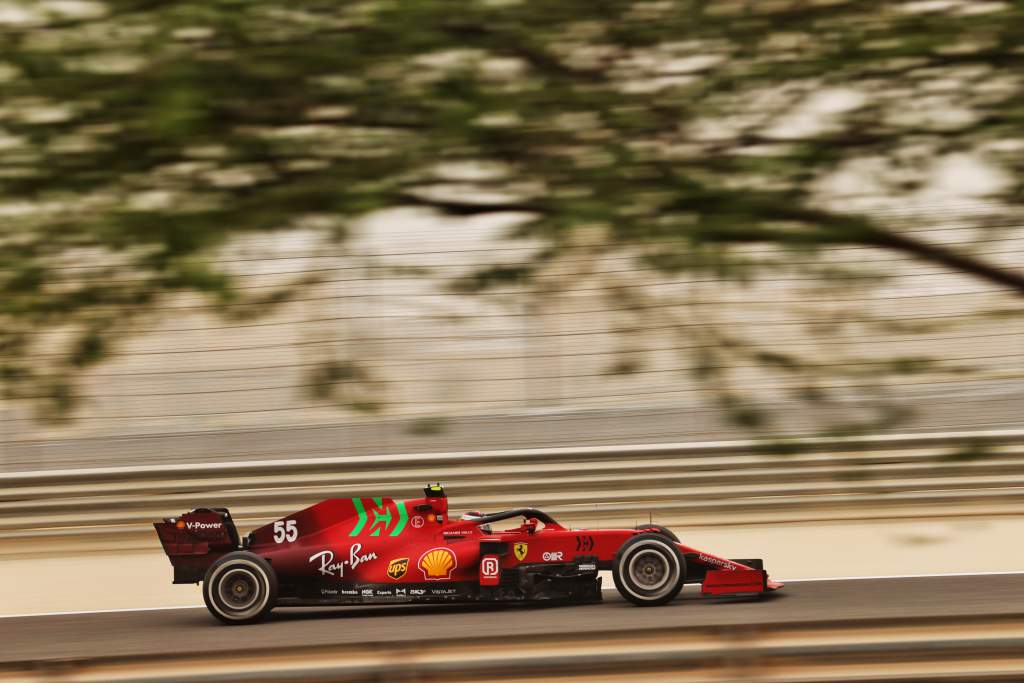 Ferrari is "pretty happy" with the correlation of its windtunnel and simulator work to the track, which gives it a good baseline "at least for the next simulations and eventually developments", added Binotto, who says it is "looking pretty well".
Lead driver Charles Leclerc has suggested that is felt on track, too. Downforce has been stripped away at the rear of every car this year because of new floor rules and other tweaks, but Leclerc has reported progress – although how much, he was not keen to say.
"[Whether it's] big gains I think we will only know in the first qualifying when we put everything together," said Leclerc.
"The first data shows that what we have measured on track is similar to the gains that we thought we did at the factory, which is always really positive.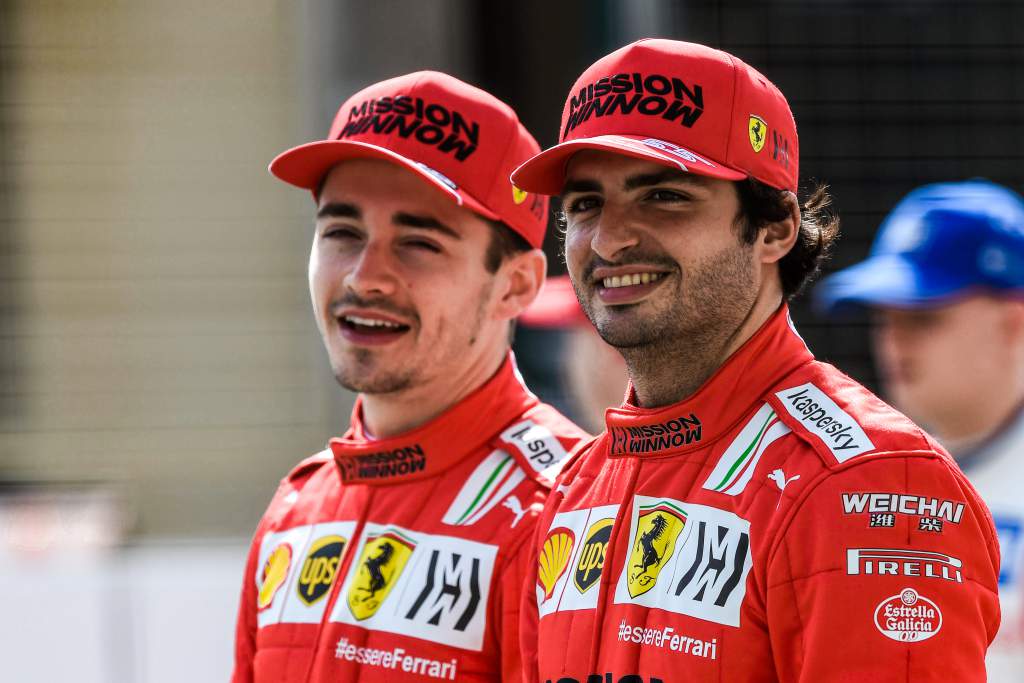 "For now the balance felt quite good and [I'm happy] with the car. Last year I was struggling quite a lot when there were warm temperatures and this year it feels a bit better for now, especially from the rear of the car.
"Let's wait and see but for now it feels positive at least."
That positivity has not quite been reflected in analysis of Ferrari's short- and long-run performance in testing.
Even deep in the numbers, Ferrari appears to be lacking an eye-catching show of speed, which suggests that it may not have progressed beyond the midfield group as much as it hoped.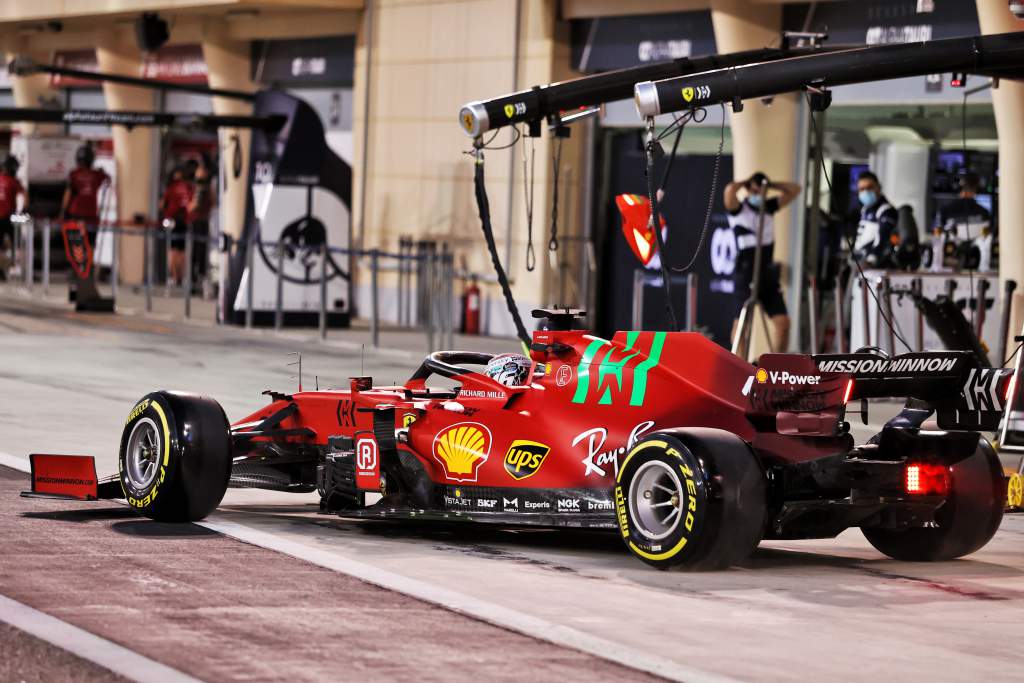 Ferrari says it has followed its plan and hit its mileage targets, with only an opening-day stoppage for Leclerc caused by a "combustion anomaly" briefly interrupting its track time.
"I've not had a look compared to the others, we're more focused on gathering data, understanding the behaviour of our car in various conditions," said Binotto.
"The weather was quite variable. On the first day it was very windy, very hot, a lot of sand on the track. Today is a better day, certainly, but we are focused on ourselves.
"To compare to the others I think it's very difficult. You never know what programmes they are doing. And each single team will from now to the start of the season try to optimise the package, having now some more data to analyse.
"I think the true comparison will happen only in the next races."