Formula 1 drivers will love the Kyalami circuit if the South African Grand Prix is to return to the F1 calendar next season after a 30-year absence, but some doubt has been cast on whether good racing will be possible.
That's according to two drivers who have recently raced in international GT competition at the track, who say Kyalami will represent a good challenge for the drivers.
Gary Paffett and Raffaele Marciello, who raced at the circuit in 2019 and 2022 respectively, have given slightly differing opinions on whether F1 would be able to produce quality racing on the current 2.814-mile circuit that has been used since 2015.
Marciello, who won February's Intercontinental GT Challenge at Kyalami, doubted that F1 could muster an exciting race at the venue due to its configuration.
"It's a really good track to drive, it's really cool, but I don't expect to have a really fun race to watch because there is only one big straight and there are many medium- and high-speed corners," Marciello told The Race.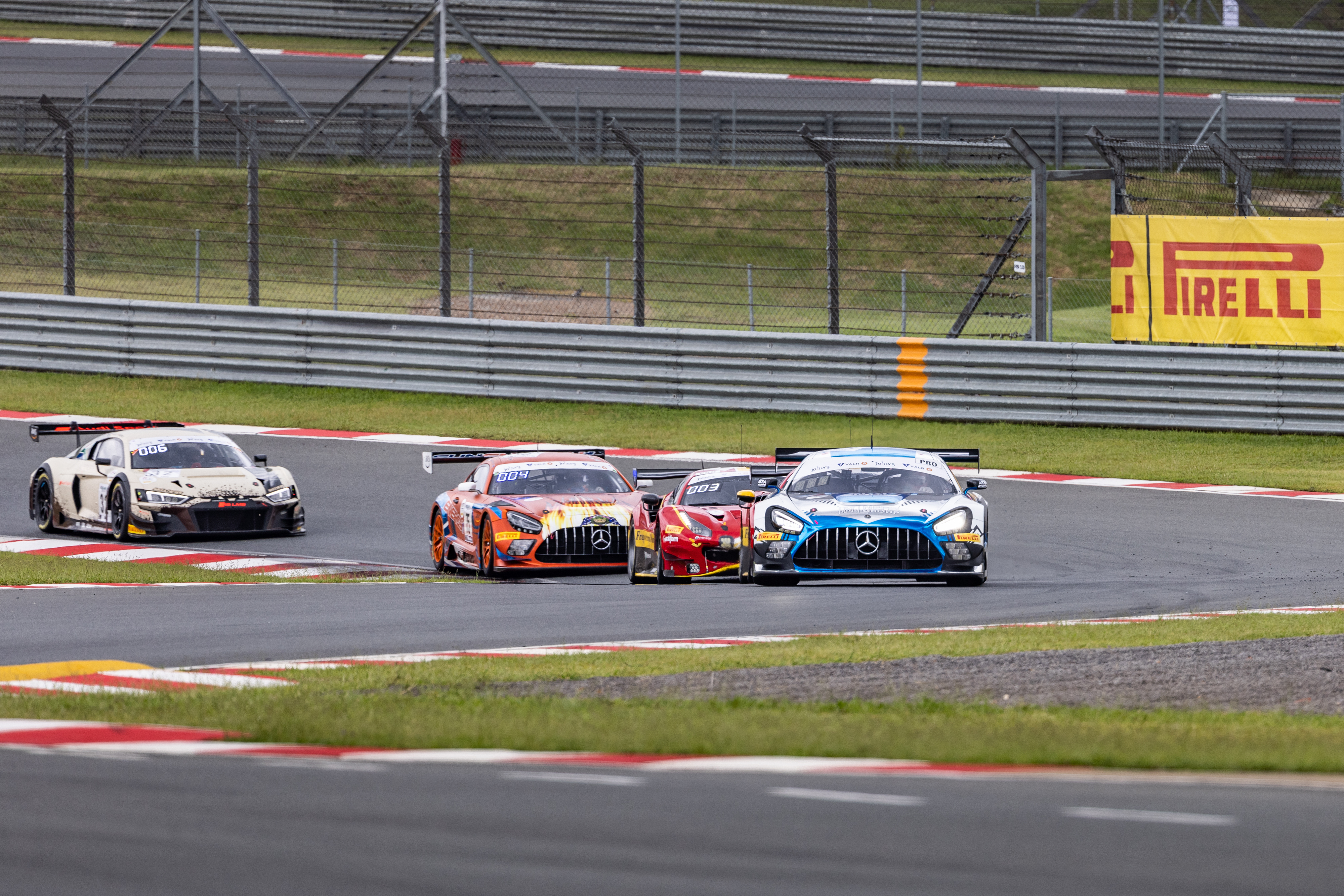 "It's not ideal to follow each other. But for me it's like a really nice track to drive, it's like Imola for example. It's old style, so if F1 goes there for sure the drivers will enjoy the track.
"Some walls are really close, so I don't know for the homologation if they modify something but for example, the braking before Turn 10 is pretty close and there is not so much run-off at Turn 1 also."
Paffett, who raced at Kyalami in the Intercontinental GT Challenge in 2019 with a Strakka Racing-entered Mercedes-AMG, reckoned that DRS would actually be able to mask some of the inherent issues that might usually manifest at such a configuration of circuit.
The current Mercedes Formula E team manager told The Race: "The first sector has a combination of corners which is quite nice, quite technical, you've got some really high-speed stuff that's really challenging.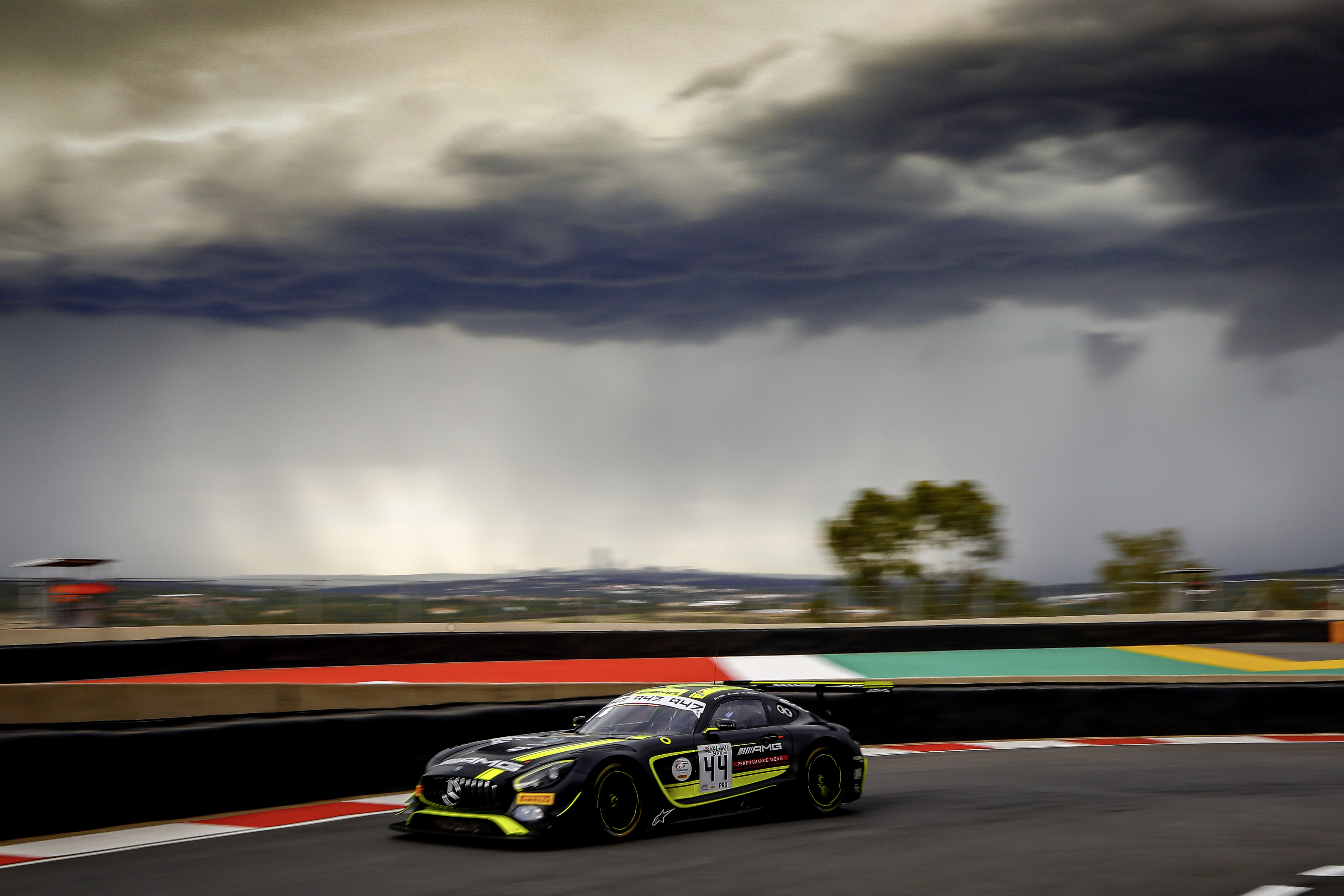 "There's a quick downhill corner that was virtually flat in qualifying for GT cars but kind of on the limit in the race when it isn't quite flat, so there are some really challenging high-speed sections which are fun.
"With the straights and with DRS, I think it would be a good race circuit for F1 as well. Obviously in GT's it is more difficult to overtake because you haven't got DRS or anything."
But Paffett agreed with Marciello that some aspects of the track may need looking at, pinpointing a particular kerb at the so-called Crocodiles section of the track towards the end of the lap.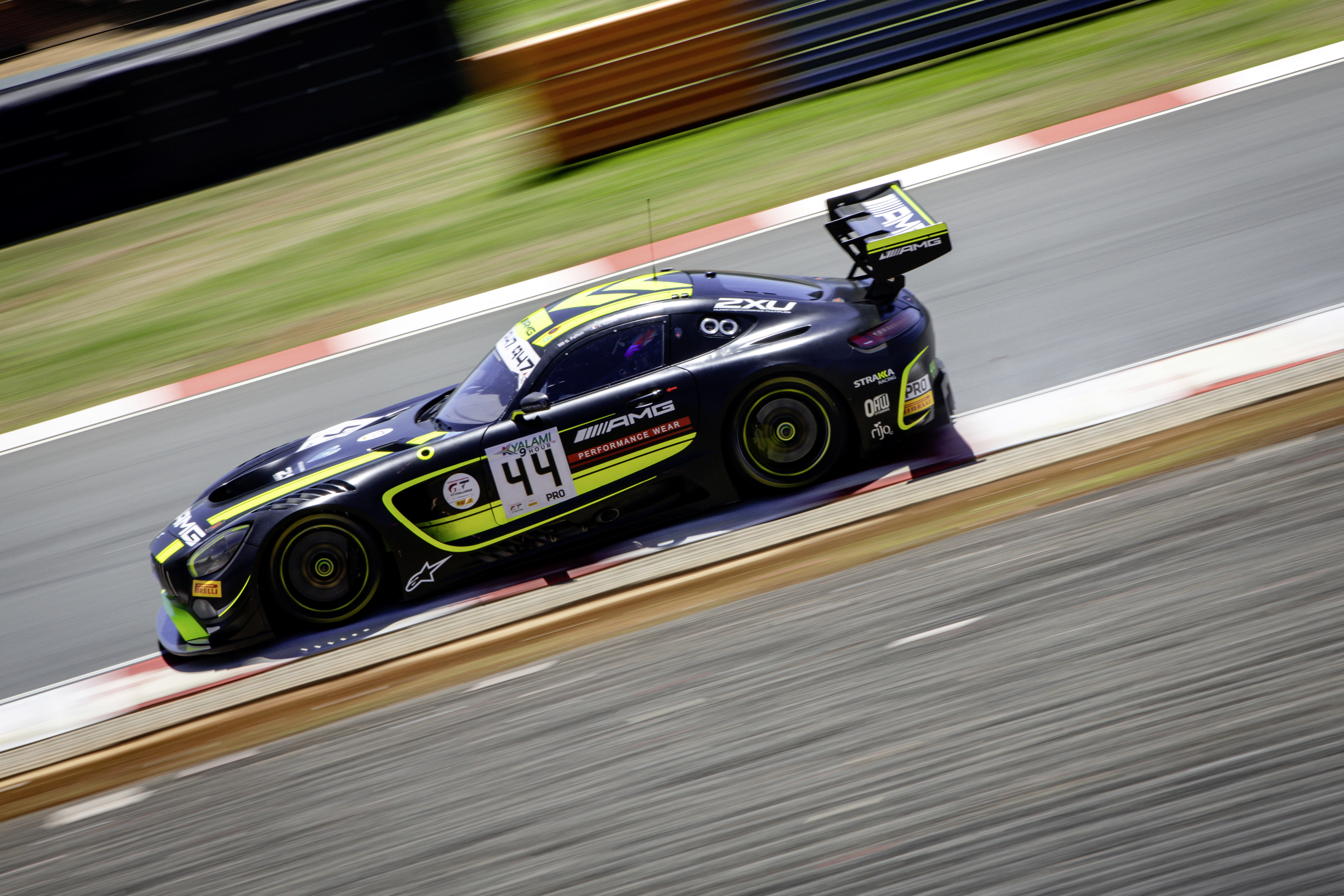 "The second to last corner, a right-hander over a slight crest had a nasty raised curve, that was horrible, actually," recalled Paffett.
"If you caught the apex curve, you bounced off the track and if you missed it you didn't make the corner but that was actually the only part of concern on the circuit.
"Some of the high-speed sections are marginal in a way, the one in particular I remember was a quick right-hand corner which goes slightly downhill, back towards the pits complex.
"There's not a lot of run-off there and I remember Maro Engel putting a wheel off on the outside and nosing into the wall. He did quite a lot of damage."