Austrian Grand Prix poleman Max Verstappen told his Red Bull Formula 1 team "we will never, ever do that again" after his track position compromised his final run in qualifying.
Verstappen held on to pole at the Red Bull Ring despite failing to improve on his second run in Q3 but was frustrated to have been the first car on track.
He told his team immediately after crossing the line: "We will never, ever do that again. To go first."
Later round the lap Verstappen added: "That was P1, but we'll talk about it later."
His ire despite scoring pole position, in a session chief title rival Lewis Hamilton was only fourth, was still apparent immediately after the session when he called his Q3 "pretty bad".
"Of course, I'm happy to be first, but not with the way we got it," Verstappen added.
"Something to look into."
Verstappen's frustration over his track position was because he felt it cost him time on the straights, not benefiting from the distant tow that other cars had.
He said that explained why he had made a small mistake at Turn 3 on his first run yet failed to improve, by less than half a tenth, on the second attempt.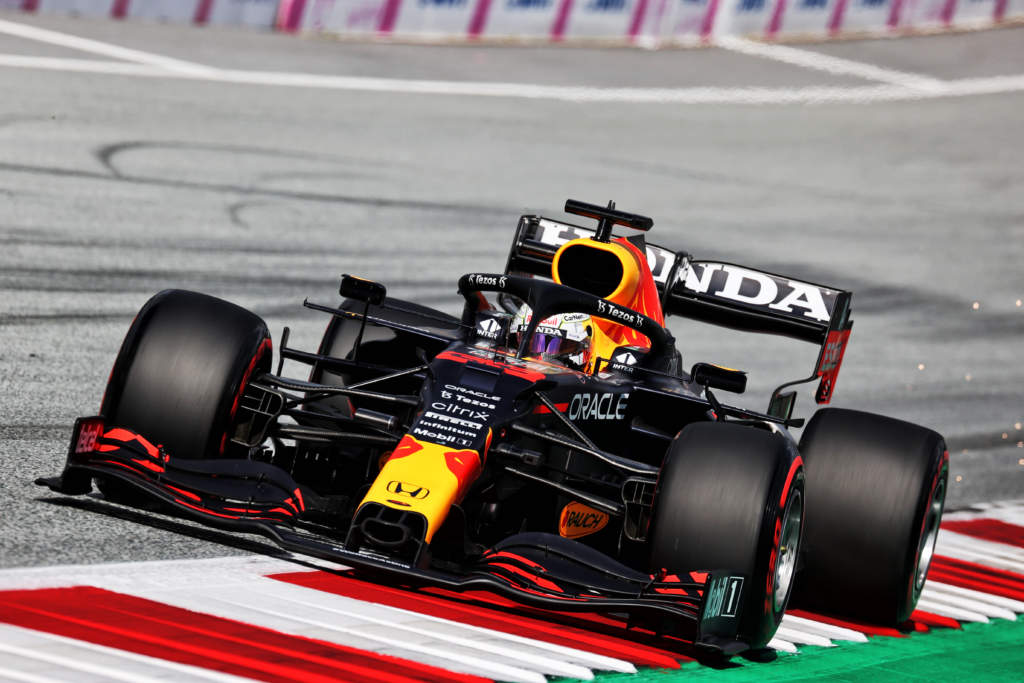 "I was the first car out so I just lost time on the straights so couldn't improve my laptime even with a more normal Turn 3," he said.
"Still good enough for first but I would have liked a better Q3. "
Asked by The Race if it had been planned for him to run first, Verstappen suggested he was surprised to find himself in that position on-track.
"I went out and I realised that I was the first, so you just get on with it," he said.
"But I didn't expect to do so much time on the straights.
"That's what we will know for next time. Better to stay in the box than do that."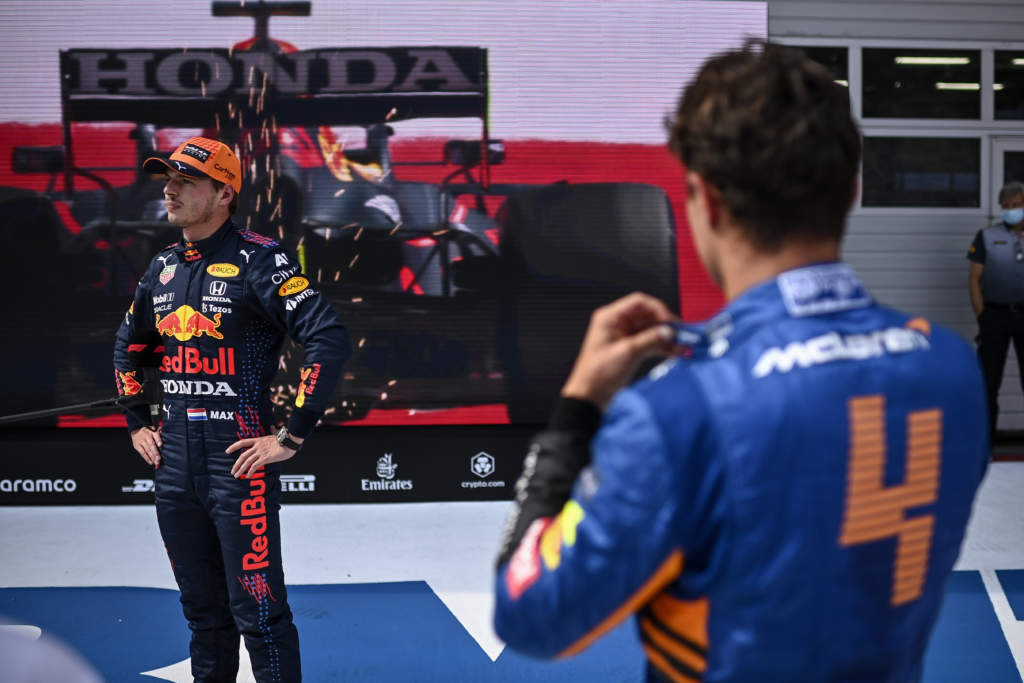 Verstappen's second lap was still fractionally faster than second-placed man Lando Norris managed on the final attempt.
It puts the Red Bull driver in a very strong position to extend his championship lead in Sunday's race.
Later in the afternoon in an interview with Sky, Verstappen joked that he knew he needed to be more positive given that he still had pole.
"I'm not happy myself but I have to try to make myself happy otherwise I sound really grumpy!" he said.
"I want it to be perfect and it wasn't perfect today. It's probably how I grew up with my dad – it's never perfect."
Despite his own irritation on Saturday, one positive Verstappen did find was the large-scale support in the grandstands, as the Austrian GP is running at uncapped attendance this weekend – the first time that's happened since the COVID-19 pandemic struck last year.
"Of course, personally, I wasn't very happy after Q3 but in general during the whole day it was really enjoyable to see all the fans," said Verstappen.
"Even before Q1 started they were just jumping and bouncing around and they were having a good time.
"With the last one and a half years everyone has gone through, to open it all up again and everything seems a bit more normal, to see all the fans like cheering, it's an amazing sight."