The combination of what Fernando Alonso describes as the "unprecedented talent" in the team and promising simulation numbers while the car was in development means Aston Martin was always cautiously optimistic about making a strong start to the 2023 Formula 1 season.
Team owner Lawrence Stroll's objective is to make Aston Martin "one of the greatest Formula 1 teams there will be". While that might sound bombastic, he's put his money where his mouth is with prodigious investment in expanding the team, not only with the new factory due to come online in May and a state-of-the-art windtunnel being built that will be operational next year, but also with aggressive recruitment.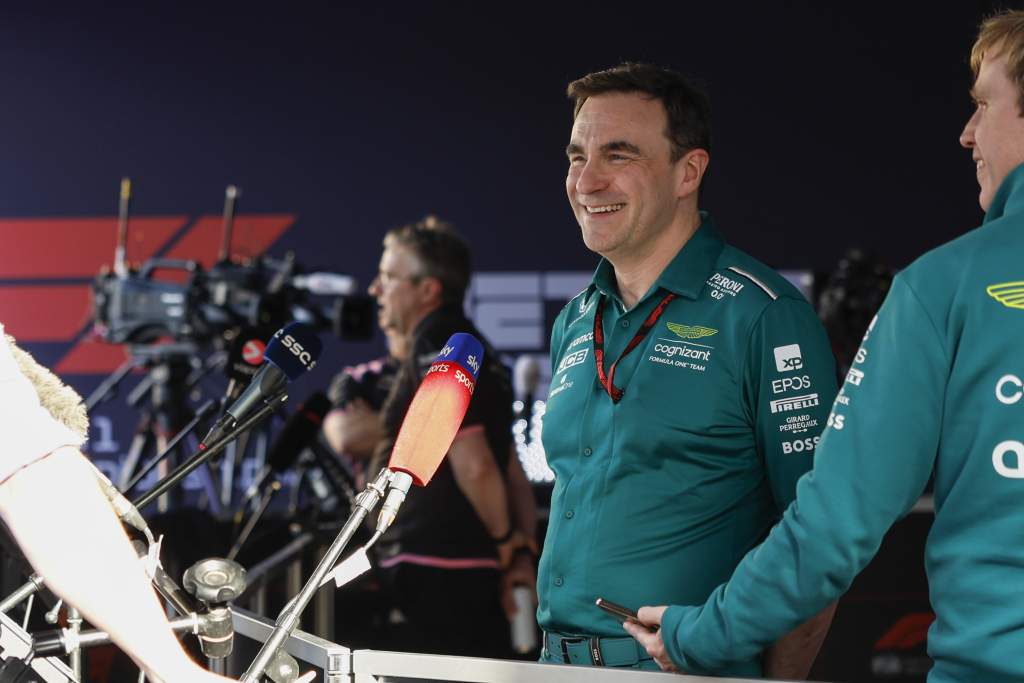 That applies not just to star names like Alonso and senior technical personnel such as chief technical officer Dan Fallows (from Red Bull), aero chief Eric Blandin (from Mercedes) and engineering director Luca Furbatto, but also in the 'rank and file' – with high-quality personnel brought in across the F1 team. 'Team Silverstone' has now grown to more than 700 from its original headcount of 400 since the Stroll-led consortium acquired it in 2018.
Alonso set the pace in Friday practice for the Bahrain Grand Prix and also produced strong long-run pace. He has downplayed any hope of pole position, with Red Bull still favourites for qualifying and the race, but described the step made with the Aston Martin AMR23 as a positive sign for the team's future prospects.
"We have to be proud of the step that we have done," said Alonso. "It has been a very intense two or three months' work in the factory. We spent endless hours in the simulator, in meetings, trying to anticipate what problems we could face in these first couple of races.
"The knowledge this team has, the talent this team has, is probably unprecedented. The group of people we have, that's something that's very encouraging for the future."
Aston Martin was always privately upbeat about its chances for the season given the promising numbers produced in simulation during development of the AMR23. These expectations made their way round the F1 rumour mill quickly, with rival teams also expecting Aston Martin to be strong even before pre-season testing.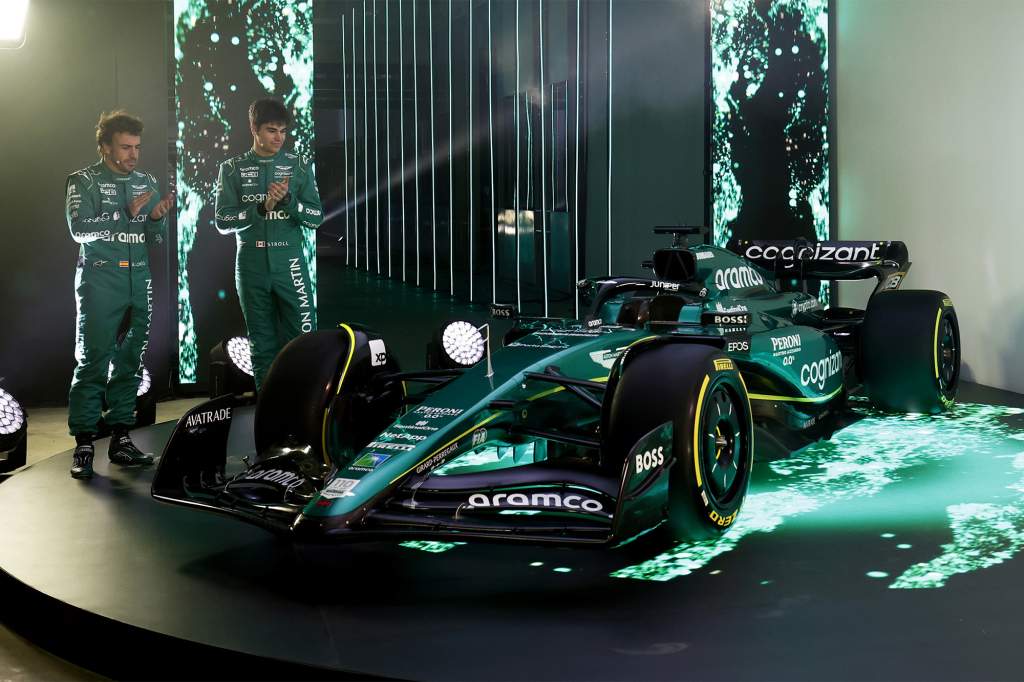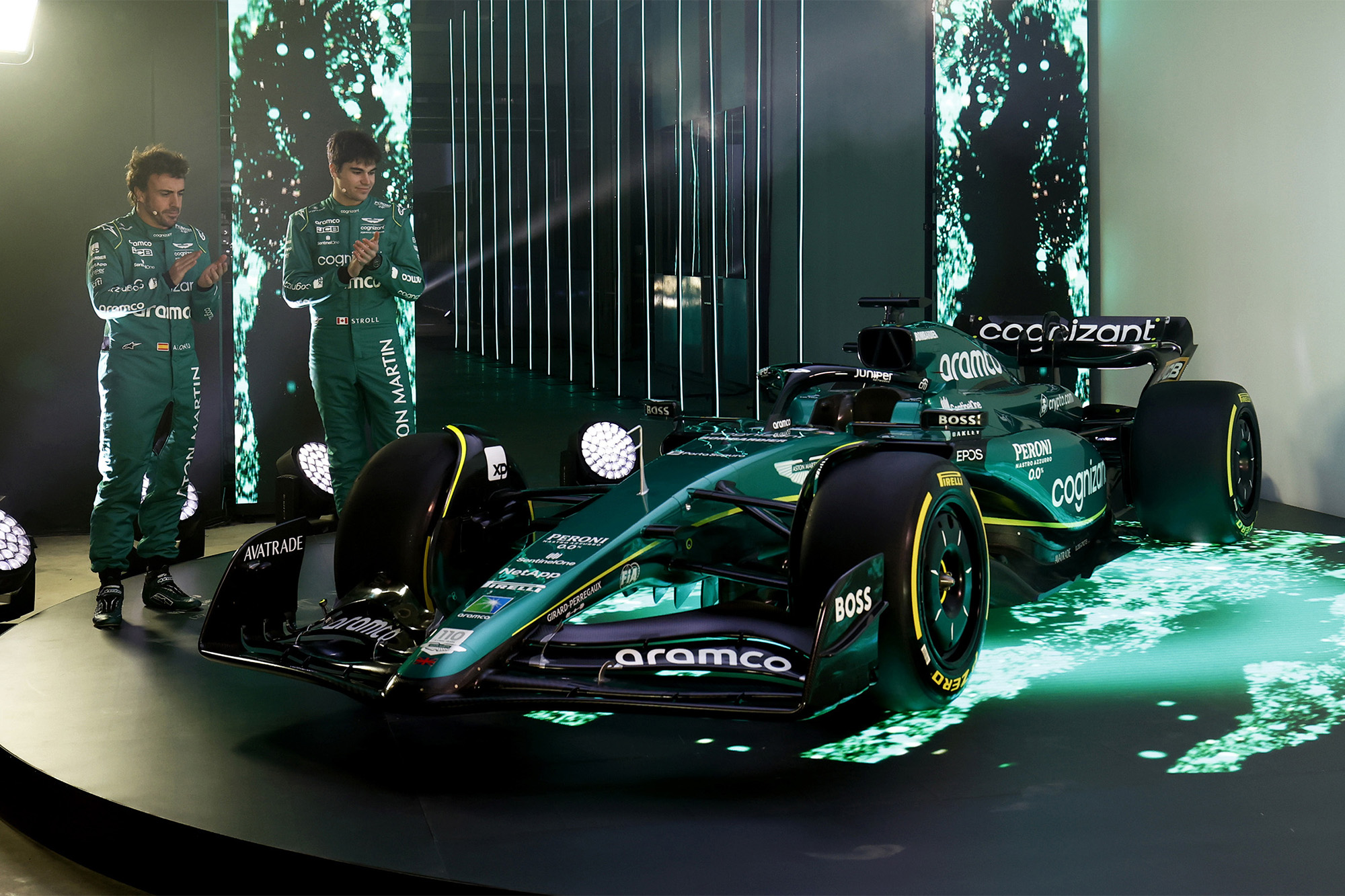 Fallows has described the car as 95% different compared to last year's car, with an aggressive upgrade programme planned during the season. But there was also caution about the car until it proved it correlated well with expectations in testing.
"We are pleased with the car," said Fallows. "We targeted making a big step on last year's car, so in terms of the performance relative to that we're definitely happy that we have made a step forward.
"We set some fairly aggressive targets for ourselves and we did largely hit those. We came out of testing believing that we did have a car that we could work with."
While testing gave Aston Martin some idea of its relative competitiveness, with its good showing during Friday practice in Bahrain suggesting it has the second-best car this weekend, it won't be until qualifying and the race that its real place in the competitive order will be proved.
But what is already clear is that Aston Martin has made a significant step and become the first team to bridge the divide from midfield into the lead group that has been a stubborn feature of F1 in the past decade or so.
"It is definitely hard to do," said Fallows when asked by The Race about the challenge of bridging that divide.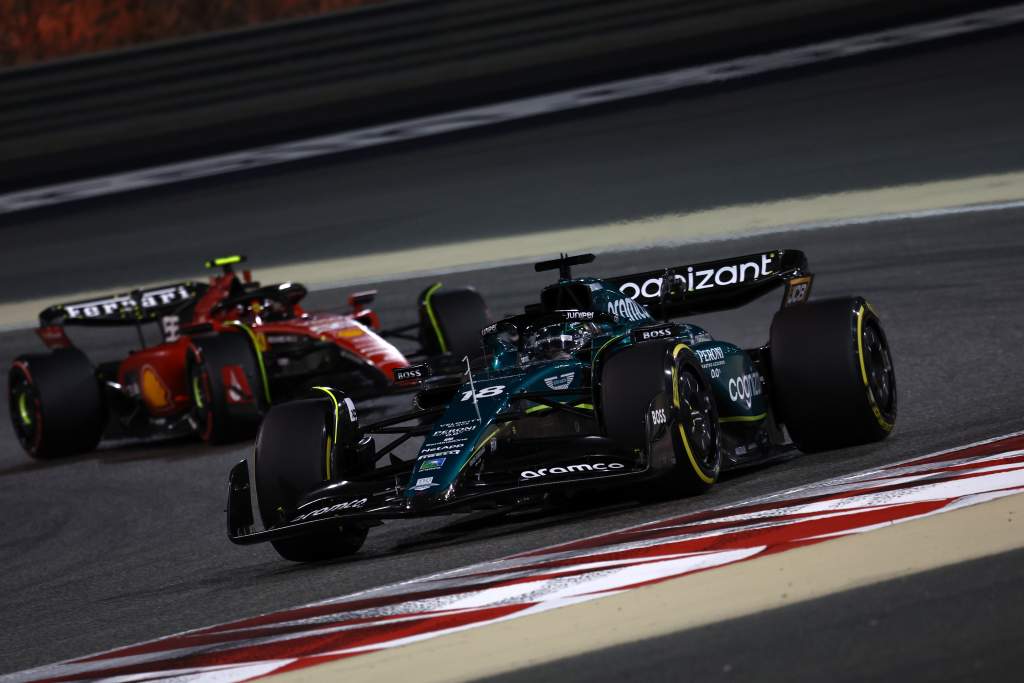 "The key thing for us going into testing was to make sure that the car on track is doing roughly what we expected from the windtunnel numbers and from our simulations.
"It's always gratifying as a technical team to have a car on the circuit which is what you were expecting, and that's really what testing showed us. The car is relatively predictable, it's doing the things we wanted to do so that was a very positive thing for us.
"In terms of relative performance, it's really difficult to say. I'm delighted there's a lot of excitement around the team but things are done so differently by different teams in testing that it will be really this weekend that we get some indication of how good the car is."
Touching on the same theme Alonso spoke of in terms of the quality of the personnel through the team, Fallows indicated it was a blend of the old-school 'Team Silverstone' people with their history of overachievement bolstered by the many new recruits has raised overall potential while maintaining the ability to punch above its weight.
Fallows held key aerodynamics roles at Red Bull from 2006 until he left to join Aston Martin, meaning he has vast experience of F1's current top team.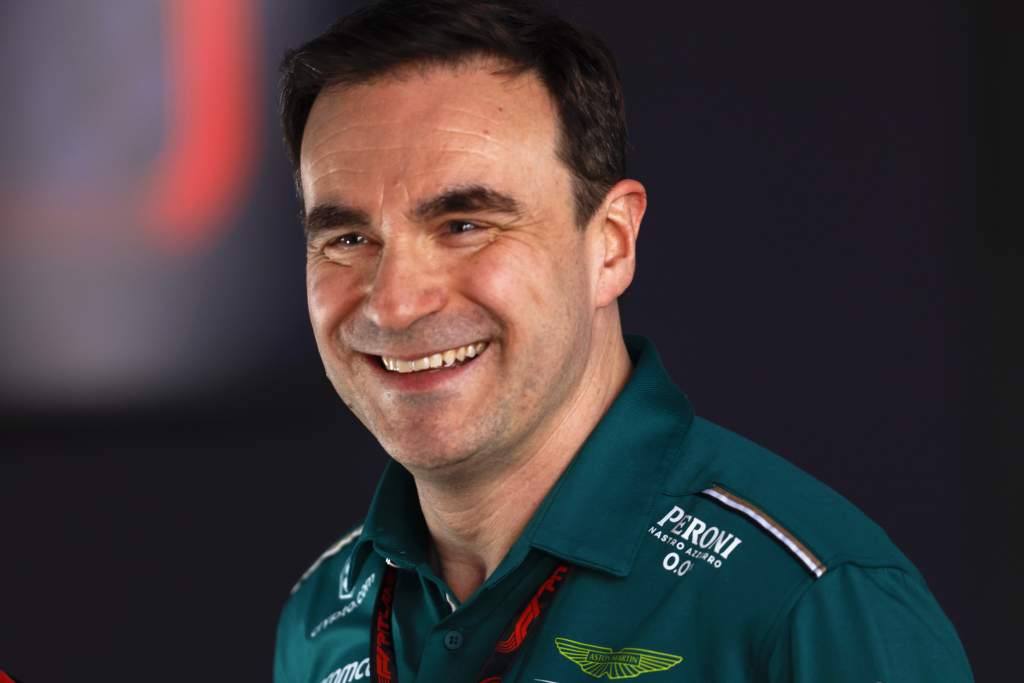 "I'm fortunate enough to have relatively recent experience of a top team and how that operates," said Fallows. "But it's sometimes very difficult for the midfield teams to compete on every level that the top teams have, particularly in things like facilities and tools.
"So it is incredibly important to try to focus on the strengths that you have and try to make the differences where those are. In the case of Aston Martin, I think [that's] the people that have been there for quite a long time, but [also] the team that's developed over that is a big strength of ours.
"We've got an incredibly talented and passionate team around us that has shown over the previous years that it can punch above its weight. So we need to lean on that. That's something that we can hopefully stand out with."
That history of overachieving, most recently by winning the Sakhir GP with Sergio Perez in 2020 and also with back-to-back fourth-place finishes in the constructors' championship in 2016 and '17, has clearly played a part in Aston Martin coming out of the blocks strongly. That's the first definitive on-track evidence that this rapidly-growing team is not only on the right track, but that it also retains the core strength that made it stand out in the Force India days – and looking back even further when it was Jordan.
This season, the third year of the original five-year plan to emerge as a frontrunner, has the potential to be a key step on that journey with real prospects for a podium finish on merit this weekend – for Alonso, at least, given team-mate Lance Stroll is battling his wrist injuries.
But despite the high hopes, Alonso isn't getting carried away and knows 2023 will be a point on the journey rather than an earlier-than-anticipated chance to fight for the title.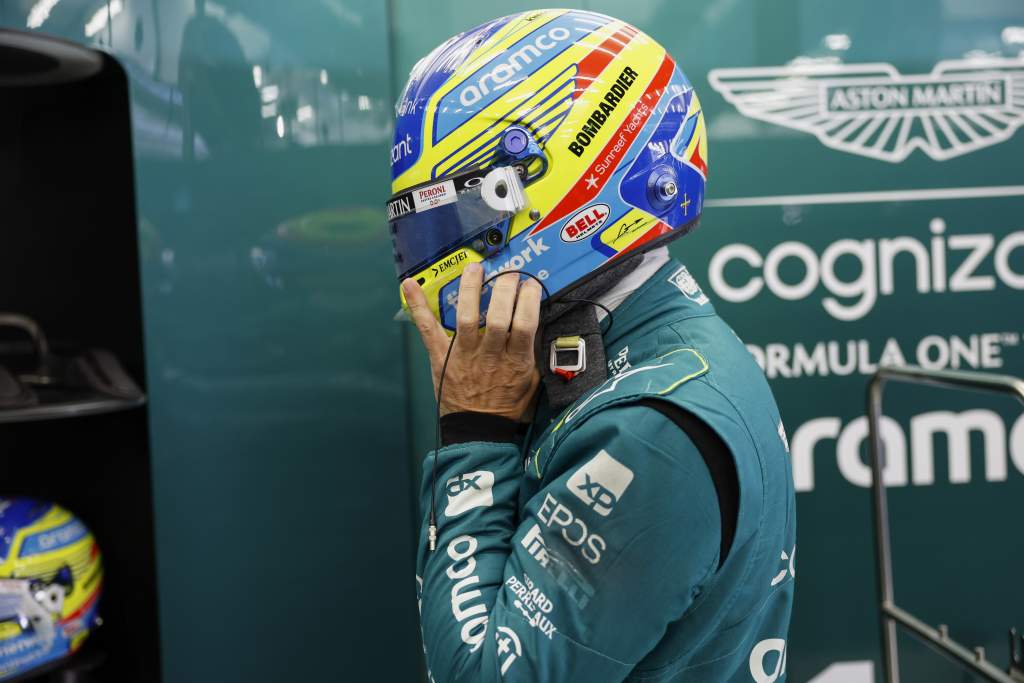 "No, no, no, not at all, I'm not thinking that high," said Alonso when asked if he'd be disappointed not to get pole. "After testing, we were thinking to be in Q3 with both cars and score as many points as possible in these first couple of races, try not to make mistakes.
"It's very easy to make a mistake. It's not the same fighting for P12, P14 than fighting for the top-five position because the pressure is different, the adrenaline is different. We as a team have to grow together in this process.
"I expect that we will unfortunately make some mistakes. I may make some mistakes. It's a completely new team, new procedure. We have to have our feet in the ground.
"The target has to be fighting for the championship but in the long term, I don't think this year."