Such is the unusual nature of Formula 1 2020 that Fernando Alonso has just completed a test he was not initially eligible for, and that could have been cancelled months ago anyway.
Nonetheless, Alonso's back and doing what he does best: driving F1 cars and riling up his rivals. His controversial test with Renault in Abu Dhabi shows the two-time world champion has lost none of his ability to get under the skin of his opposition.
But that has nothing to do with the true worth of his outing.
Alonso, who is returning to F1 next season, enjoyed a day in the RS20 in Abu Dhabi two days after the season finale and lapped quickest of all, after being permitted to join a test initially reserved for those who have not started more than two grands prix.
An exception had to be made for Alonso to participate, and the test was eventually opened up to drivers who had not raced in F1 in the past two seasons – which is why he was joined on track by former F1 drivers Robert Kubica, Stoffel Vandoorne and Sebastien Buemi.
Unlike the others, the mileage Alonso's just banked is relevant work in advance of pre-season 2021 ahead of his grand prix racing comeback.
Now we can place a firm number on what this controversial test was worth, and with that we can see why Renault was so keen to force the opportunity through.
What the test provided Alonso and Renault was more focused and relevant preparation, with the engineers he will work with next season rather than a test team, and a clear escalation in his 2021 programme.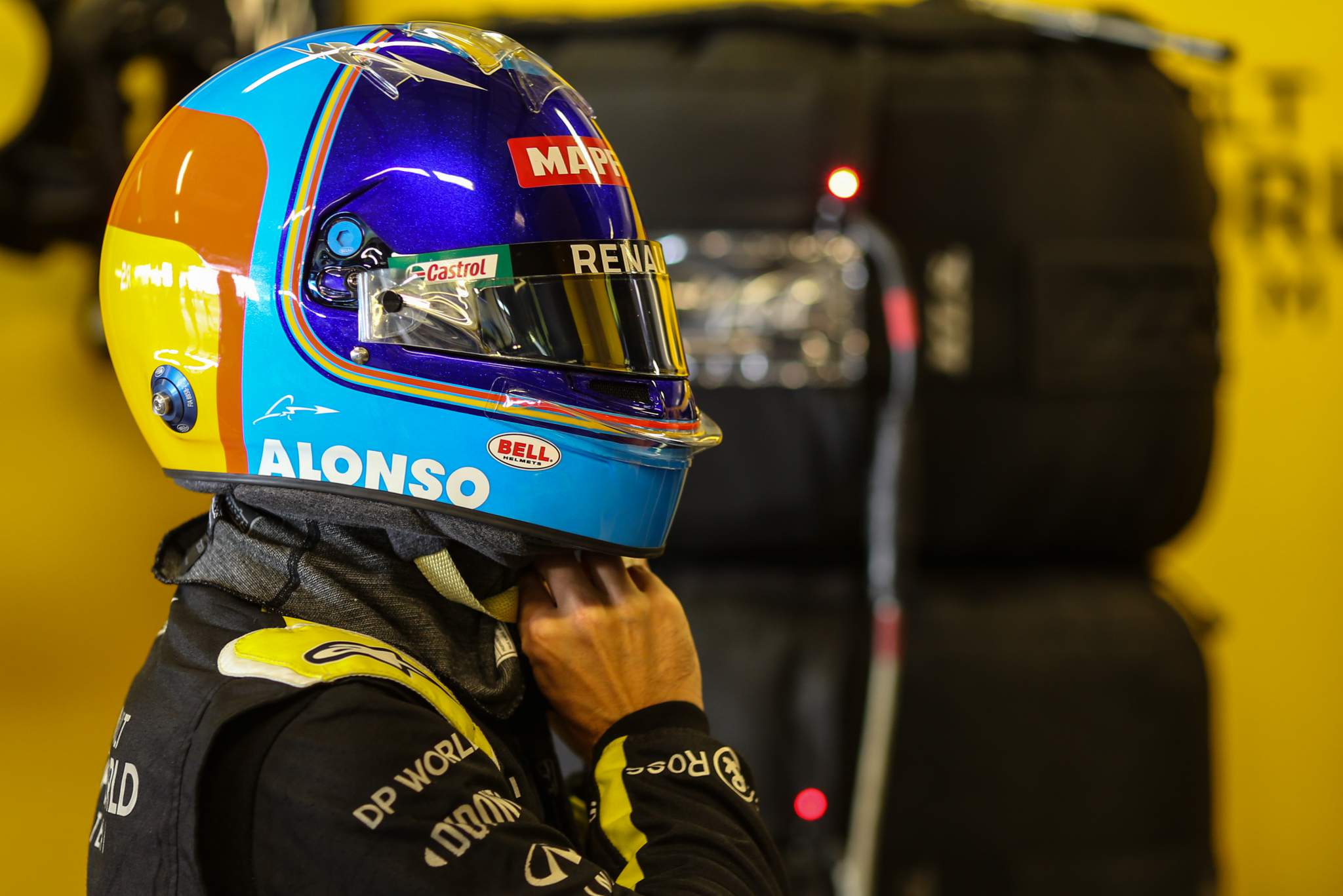 Research-and-development work was ruled out because F1 did not relax the cost-saving rule put in place demanding teams run the car in the same specification as in a grand prix this season. Alonso is a bit out of practice and unfamiliar with the car, so he says steering development is not the priority. This is for his personal benefit.
"I've been testing the 2018 car in preparation but this one felt a bit more serious and it ignited a little bit the competitive spirit," he said.
"It was great to feel the modern cars and experience what they can do.
"I was watching the team's progress at the weekend closely and it was nice to experience what I learnt from the outside and then inside the cockpit today.
"We signed off lots of basic things we did in preparation at the factory like seat fitting, pedal position and so on, which is beneficial with only one and a half days of winter testing next year.
"We ticked boxes today and we go into Christmas and New Year with good spirit and everyone motivated in the team."
Renault saw more value in this outing than taking one of its race drivers out of a Friday practice session or two, for example, and running Alonso in a grand prix weekend. That was Renault's alternative, within-the-regulations way of putting Alonso in the 2020 car – beyond the filming day he completed at Barcelona, restricted to 100km (62 miles) on less relevant tyres. But FP1 outings would not have offered as much freedom.
Alonso completed 105 laps of the Yas Marina circuit, the equivalent of 362 miles. That's six times more than he would have been allowed on his filming day.
And it captured a good chunk of a full grand prix weekend's experience as well, as over the three days of the Abu Dhabi GP weekend Pierre Gasly was the busiest driver, racking up 155 laps (534 miles).
Within that Alonso completed a qualifying simulation that was quicker than either Renault race driver did at the weekend and while the difference in daytime conditions prevents a direct comparison this is a further indicator of what Alonso was able to try in this test and what references he had.
As a direct point of comparison to Alonso's other '2021 prep' options, Abu Dhabi FP1 participant Mick Schumacher completed only 24 laps, or 79 miles, last Friday.
That's not dissimilar to how much Alonso could drive the 2020 car in Spain earlier this year and it's way less than Alonso got out of this test, for example. He'd need several FP1 outings to even come close and that would be a piecemeal programme rather than something more focused.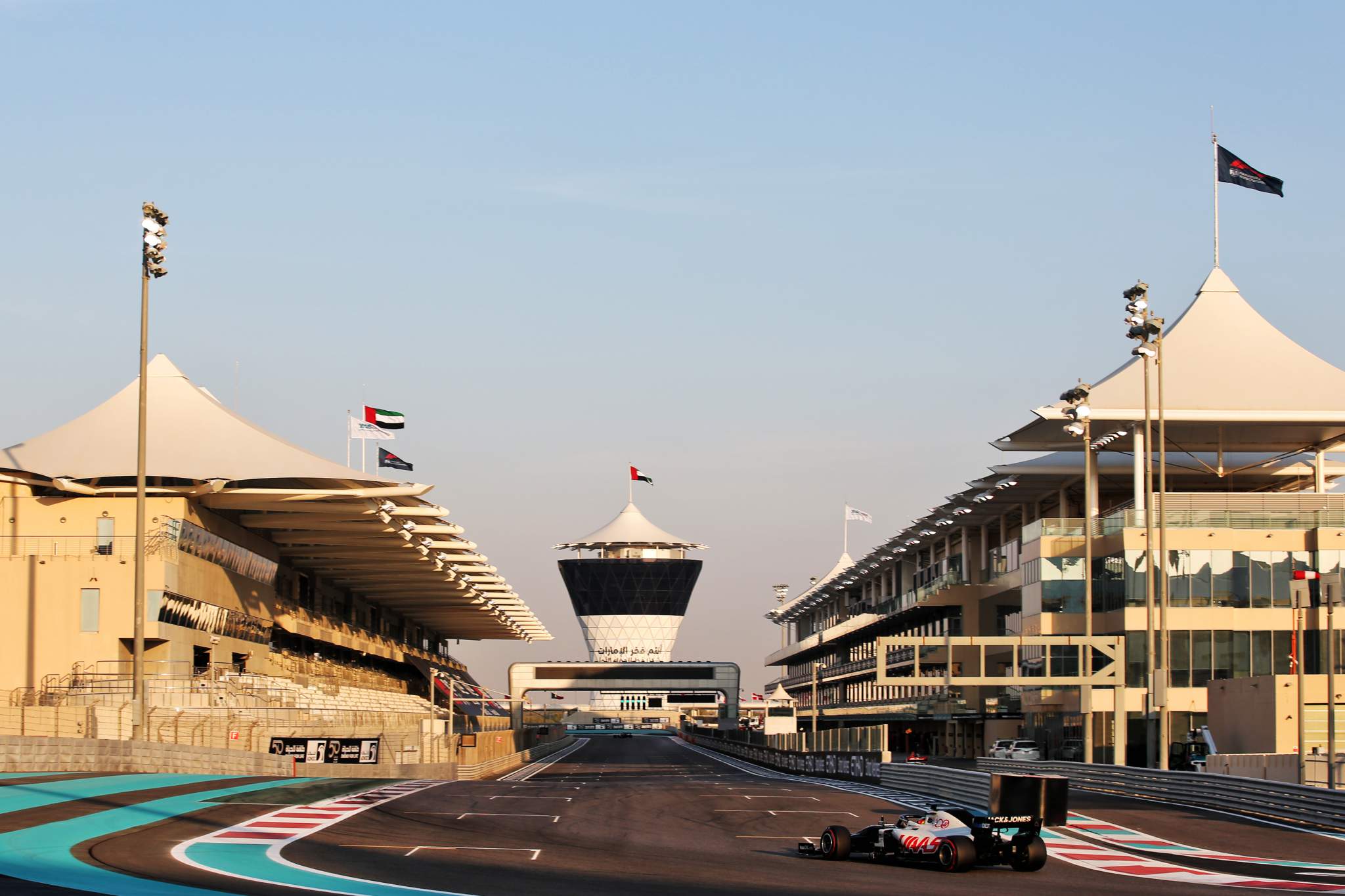 It's also worth keeping in mind that a full day of pre-season testing at Barcelona is in excess of 300 miles.
With pre-season reduced to 1.5 days next year, even with the cars changing a decent amount aerodynamically because of floor changes we have a clear indicator of what this was worth to Alonso and how much it has intensified his programme: he has almost doubled his mileage.
These numbers support why it was so controversial to allow Alonso to participate in this test when other 2021 drivers (especially those switching teams) could not take part. And you can see that this fuss was worthwhile – from those that kicked off over it, to Renault for pushing hard to make it happen.
Getting this test for Alonso was not the work of a moment. The test may not even have happened in the first place, for anyone.
Back in April, the end-of-season test was almost cancelled entirely as part of F1's mid-pandemic cost-saving efforts. It was only salvaged to allow smaller teams like Williams the opportunity to sell a day in the car.
So, when Renault spied an opportunity to put Alonso in the car and move his preparation for 2021 beyond just a 2020 car filming day and driving a two-year-old car in private tests, rivals felt the rulemaking process and the unity in eliminating the end-of-season test was being hijacked.
"It certainly hasn't developed into what it was intended to be when we agreed to the young driver testing," said McLaren Racing CEO Zak Brown, whose team skipped the test without a relevant driver to run and in the knowledge it is changing engine supplier for 2021, so an extra day in its Renault-powered car has no value.
"Initially, we wanted to cancel the test for cost saving reasons just like we've reduced testing for next year.
"And then at that time, a few teams that generate revenue from the young driver test put their hand up and said 'look that's actually taking revenue away from us that we need'.
"So we agreed we have sympathy for that. This was a budget driven decision.
"And then it kind of started taking on a life of its own and the rules got widened and Fernando Alonso pops up and then other drivers."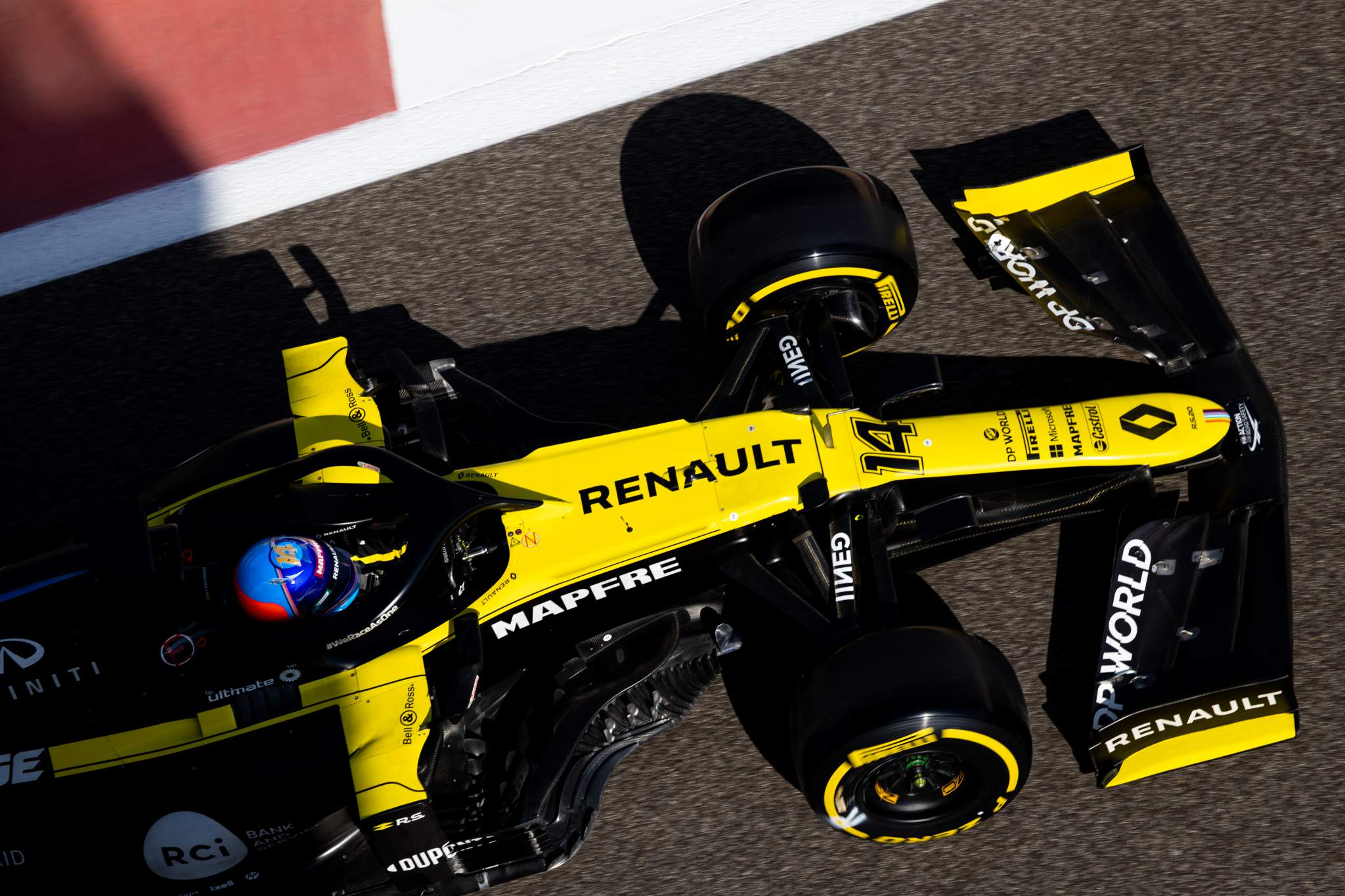 It did seriously irritate Renault's immediate rivals and Ferrari felt particularly aggrieved as it wanted to run Carlos Sainz Jr and fast-track his 2021 preparations, ahead of his switch from McLaren.
And Brown claimed that "if we all had to do it over again it would probably remain strictly a young driver test", indicating that teams would have pushed for a way to make Alonso's participation impossible.
It shows there is an underlying grievance with the test, even if Renault boss Cyril Abiteoul curtly told rivals to "deal with it".
We already knew that Alonso's test mattered. If it didn't, Renault wouldn't have pushed to change a rule it had agreed to in order to let Alonso take part.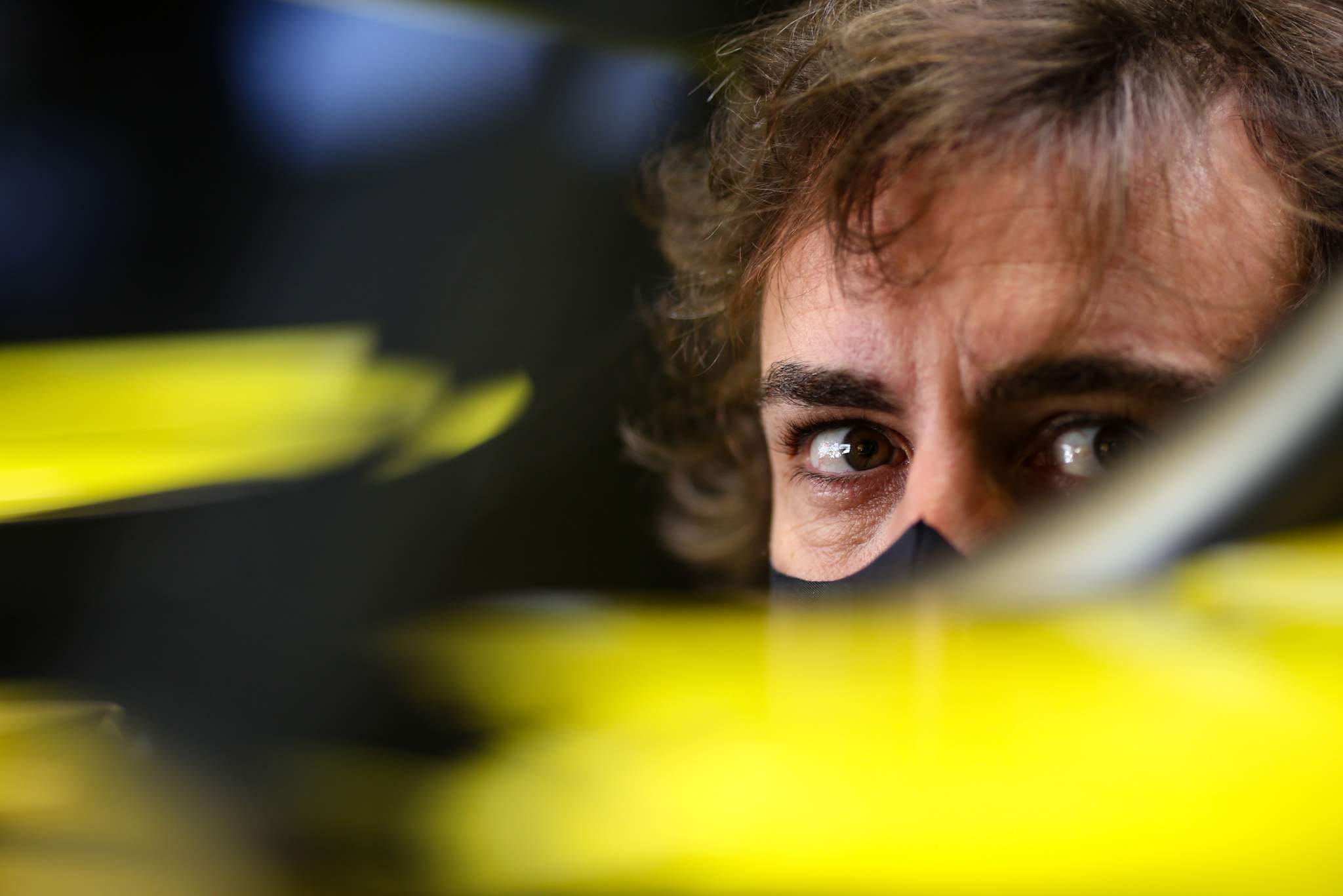 But now we also have a clearer idea of its worth, a concrete tally for the boost in mileage that has enhanced the areas Alonso has already been quick to work on with his simulator work and time in the 2018 car: team communication, his fit in the car, Renault's procedures, steering wheel settings and preferences, and of course the sensation of driving in F1 again.
These are all things that the likes of Sainz and other drivers in a new environment in 2021 missed out on, in the absence of a day of solid, consistent running in their quest to get up to speed.
Alonso's test is not going to be the difference between his return being a success and a failure.
But he knows the value of marginal gains, or he would not have spent more than 100 laps in pursuit of them.