The memes have started. Fernando Alonso's been photoshopped trying to pass off as much younger than he is, in tribute to his bizarre participation in what is ostensibly Formula 1's 'young driver test'.
That's 39-year-old, two-time world champion Alonso, the third-most experienced driver in F1 history with his 311 race starts. Joining a post-season Abu Dhabi test reserved for those who have not started more than two grands prix, "unless otherwise approved by the FIA".
For the avoidance of doubt, the governing body hasn't been fooled into thinking Alonso satisfies the criteria for the test. It made an exception due to what Renault calls "recognition of our commitment to young drivers throughout junior motorsport and to Fernando's own dedication to furthering the careers of young talents". That's in the words of Renault boss Cyril Abiteboul, who has been lobbying for this for a long time.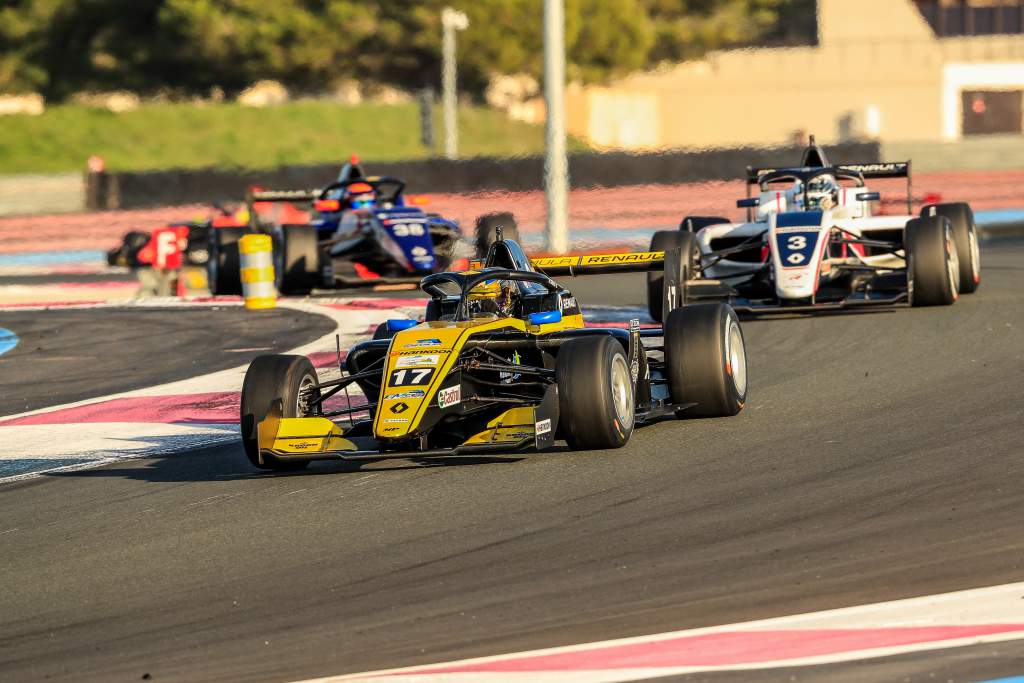 A fine reason, one might think. Renault has tested several of its proteges in older F1 machinery in recent years and of course puts on the Eurocup championship (which, perhaps only a coincidence in this, will merge with the FIA's Formula Regional series next year).
But it doesn't explain why Red Bull is touted to run Sebastien Buemi and Robert Kubica will drive for Alfa Romeo, too. Other teams have done their bit for junior drivers, after all.
It's no surprise that sources indicate Ferrari, McLaren and Racing Point are very frustrated
It would appear that the restrictions have been further loosened to allow drivers who have not raced in F1 this year to take part in the test as well. A cynic may wonder if that is simply to avoid Alonso looking like a special case – if so, that's rather undone by the justification Renault has claimed.
It's easy, and fun, to joke about a driver of Alonso's level of experience taking part in this test. But the fact he's doing so is also unfair and sends a bad message about the championship's rulemaking process.
So it's no surprise that sources indicate Ferrari, McLaren and Racing Point are very frustrated. A common thread between those three teams is they all have new drivers coming in for 2021 and this test is a very useful opportunity for someone to get up to speed more quickly given the shortened pre-season test plan for next year. But they can't do that.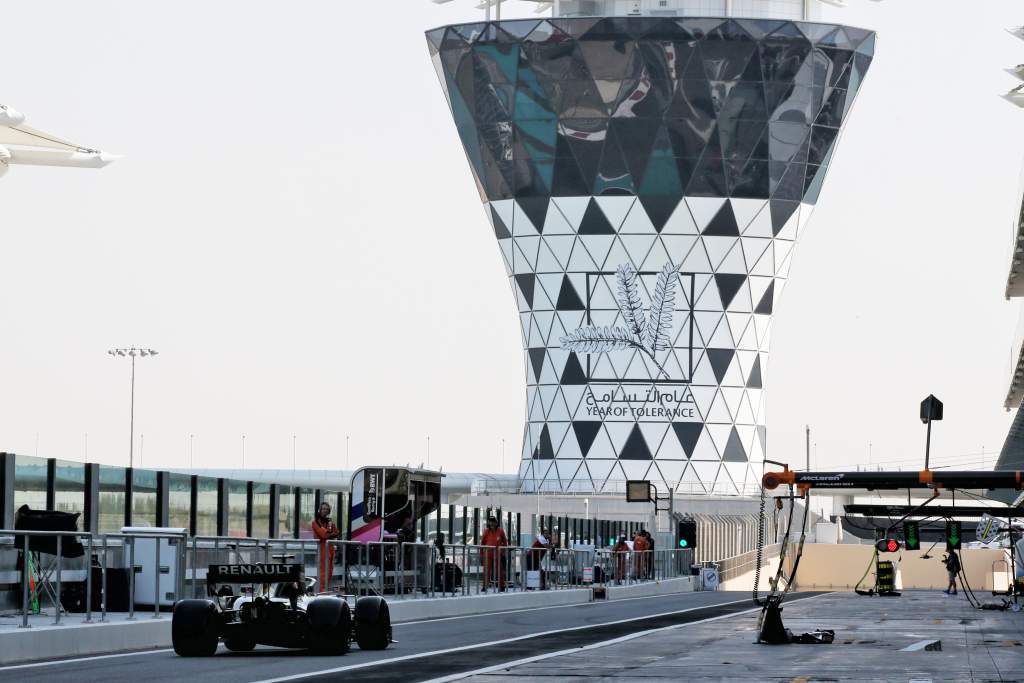 It was agreed months ago that this test would be cut to just one day and made solely for the purpose of young drivers to save costs and, potentially, allow smaller teams the commercial benefit of selling their seats for a day. Restrictions were also put in place to stop teams turning it into a day of massive research-and-development work, by banning the usual experiments that accompany testing.
Teams made their plans based on that understanding. Now their reward is to watch Alonso and Renault be granted an important extra day of testing, in the 2020 car that will form the basis of the 2021 design. Not exactly a convincing reason to trust the rulemaking process.
Alonso's been limited to 100km of running on development tyres so far, on a filming day completed earlier in the summer, and lots of mileage in Renault's 2018 car with tyres "manufactured specifically for this purpose".
Getting to drive the 2020 car in a proper test is huge for Alonso's familiarisation with Renault's most recent challenger, and means he can offer a bit more relevant development guidance as well. In effect, Renault/Alonso's 1.5 days of pre-season testing next year has been nearly doubled.
If this is permissible, other teams getting new drivers next year should be allowed to run them in the test as well.
If 2020 race drivers were allowed to take part, Ferrari, McLaren, Renault and Racing Point would almost certainly have held the relevant discussions required to let the 2021 driver moves play out a little earlier, benefitting everybody – potentially getting Carlos Sainz Jr in a Ferrari, Sebastian Vettel in a Racing Point and Daniel Ricciardo in a McLaren.
Maybe that would not have come to pass, because self-interest and politics kept their drivers under lock and key until January 1. But at least the opportunity would have been there.
I just see big holes in the only arguments I can think of to permit this: that Renault/Alonso get a helping hand because he's been out of racing for two years, that it's good value for F1 for Alonso to be in the 2020 Renault as soon as possible, or the notion that it's a fair trade for the effort Renault/Alonso put into helping young drivers.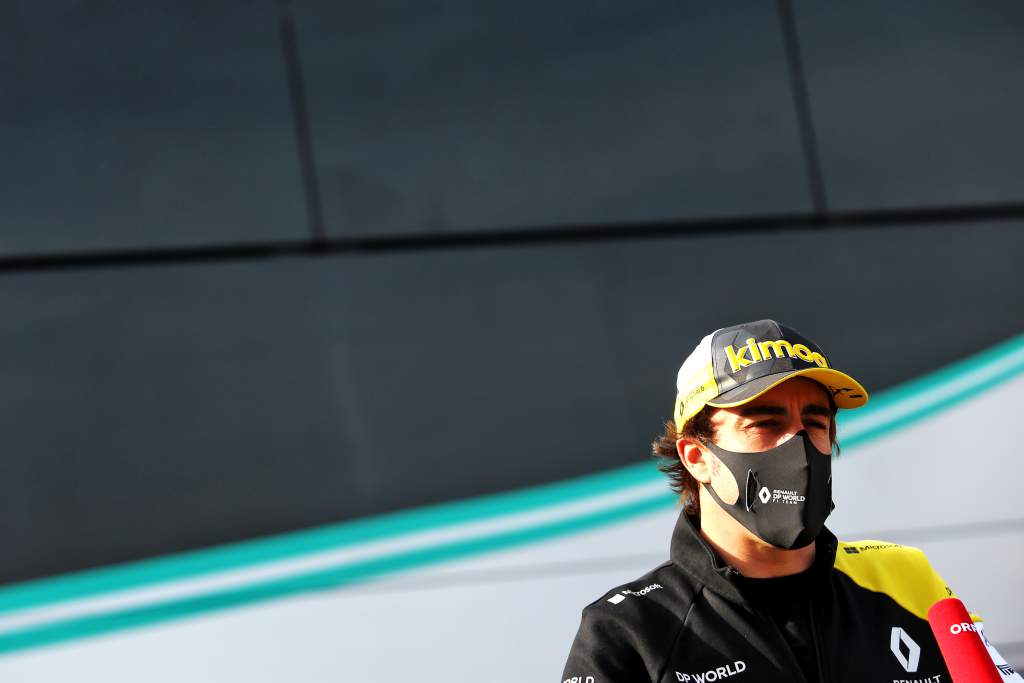 First, it's Alonso's fault he has been absent from F1. Renault knew that limitation/risk when it signed him. It's not for F1 to help them play catch-up in a fair sporting contest. Especially as Renault has actively chosen not to run Alonso in a Friday practice session presumably, shunning an option available to it within the regulations, just because it is not the most advantageous solution.
Second, if F1 really cared about the value of someone testing a 2020 car in Abu Dhabi a week before Christmas, surely it would do everything to get all the new faces in new places and maximise interest in the test?
Third, Ferrari has nine junior drivers. Nine! Ferrari ran three of them in a 2018 F1 car in Italy earlier this year, has helped one move up to F1 next season, and is putting the other two in F1 cars in Abu Dhabi practice and the young driver test.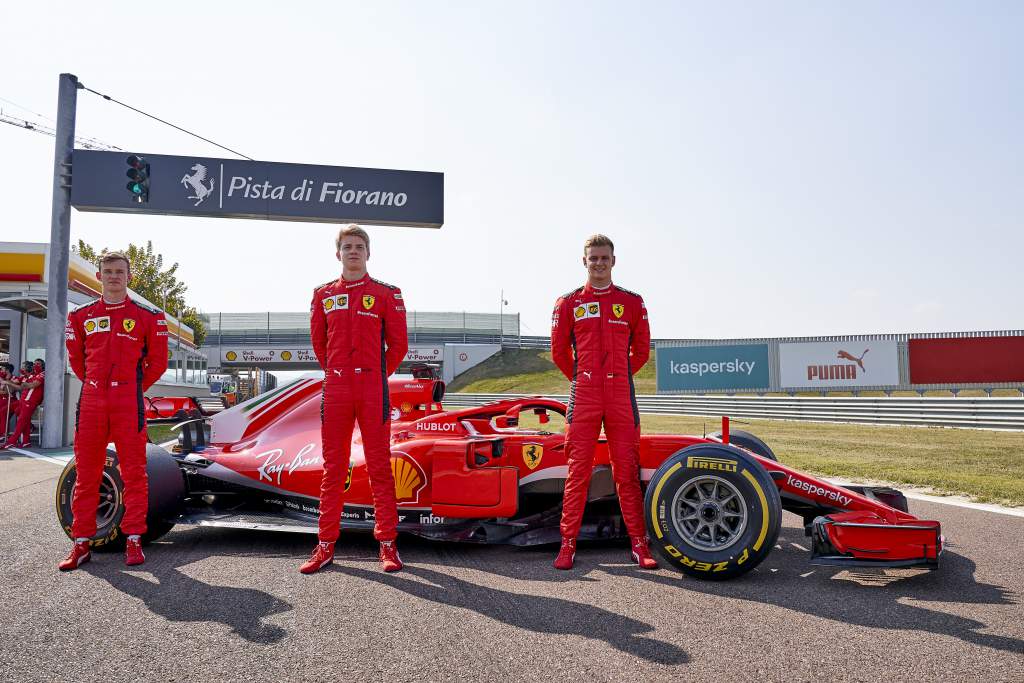 So, where's the recognition of Ferrari's commitment to young drivers throughout junior motorsport?
With Alonso's exception granted it would seem the only thing approaching a fair solution now is to grant every team the right to run the driver they want to run in the test.
But, assuming each team could even get access to its 2021 driver at this late stage, that's little use to McLaren and Racing Point given they have long since abandoned plans to participate and having a last-gasp change of heart isn't possible with coronavirus-complicated logistics.
So, Renault and Alonso seem to have gained an exclusive advantage on the basis of an arbitrary decision. That needs some explaining, as this situation does not befit a world championship of F1's standing.