Williams Formula 1 boss Jost Capito describes new signing from Red Bull Alex Albon as "the right balance between nice guy and a fighter".
There's no denying Albon is one of the more affable characters to come into F1 in recent years. It's also true that he has shown plenty of fight throughout his career in his against-the-odds rise to F1 – as well as put in a few entertaining drives.
However, one question mark over Albon's command of a place on the F1 grid is not so much whether the outright underlying ability is there, but whether it can be tapped into consistently and in the cut-and-thrust of F1.
Is he a driver that you want to be very good because he's a nice guy? Or a good driver, potentially even a very good one, who just happens to be a decent bloke?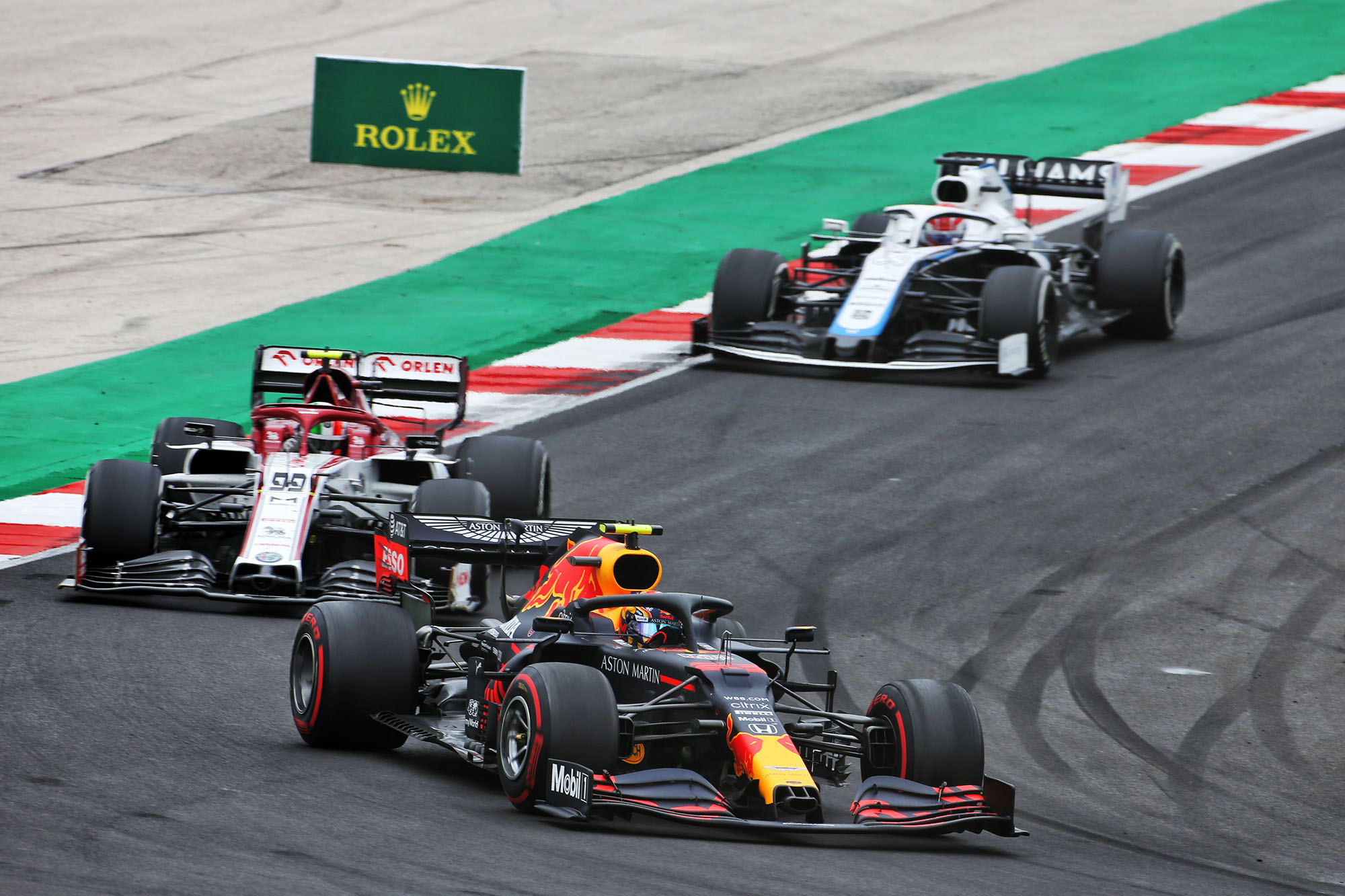 During the 18 months Albon spent as Max Verstappen's team-mate at Red Bull there was more evidence of the 'nice guy' side than the 'fighter' side.
The history books show Albon was a pretty ineffective number two. But such was the focus on what Albon failed to do in 2020 that some of his career context was lost along the way.
It's so easy to overlook the fact that Albon's rookie F1 season in 2019 came with zero F1 experience prior to pre-season testing, and that parachuting a driver into a top team after just a few months in F1 is asking too much of anyone who isn't an out-and-out megastar.
Albon lost his race seat for 2021 but remained a key part of the Red Bull team behind the scenes. Despite the struggle alongside Verstappen, Red Bull remained adamant there was a proper driver in Albon. Williams is convinced as well, that's why it's signed him up for 2022.
Capito even says Albon's already exceeded his expectations. And the early signs are that there's something a little different about him.
"I see myself playing an important role for the team and I want to be that team leader and help develop the car in the best way I can," Albon says.
"I have had a year to mature, a short year to mature but a year to reflect and look at things I feel like I could do differently and be a bit more pushy and direct things a bit more.
"That's the way I want to go about my racing this year."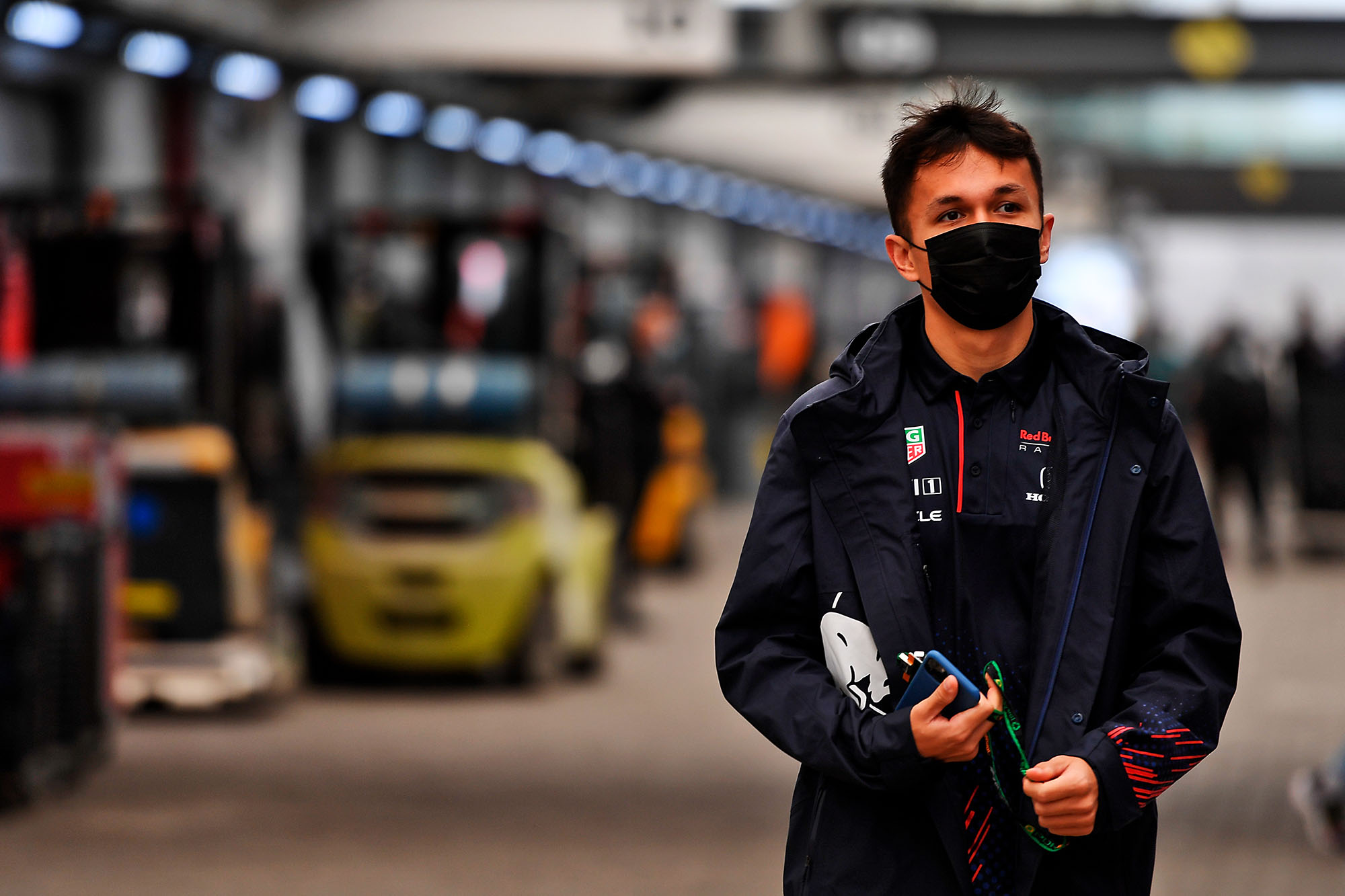 Albon has traditionally not been great at drilling into the details of what went wrong in 2020. Not because he's an idiot, or that he's difficult. It often felt that in the bizarre circumstances of an intense, COVID-hit season, Albon never really had a chance to fully grasp what he was struggling with. And he couldn't tell us what he didn't know himself.
His season on the sidelines wasn't just a year spent twiddling his thumbs. As well as racing in the DTM, he was Red Bull's main F1 development driver, spent time trackside throughout the year, and attempted to soak up knowledge from Verstappen and his successor Sergio Perez wherever possible.
The vibe from Albon during pre-season so far is that a year removed from the pressure of racing in F1 has given him the time and space needed to find a few missing puzzle pieces.
"I feel like having that year out I have had a bit more of a global view of what it takes to be a top tier driver in the sense that I had the full picture of it," says Albon.
"Sometimes when you're in the race weekend, when you're flat out, in that zone, you only see the racetrack, and your year.
"And last year, it was a very different role for me, it was a lot about developing the car, about seeing how the team operates and fulfilling my development role as best as I could.
"I feel like there's a lot of experience there learning the ways in which a Formula 1 team operates. I definitely can use that and bring that to Williams. And at the same time, there's things which I've spent during last year reflecting and thinking, how can I do a better job?
"And that's not just one thing. That's a lot of little things, which, obviously, I'm working on for this year."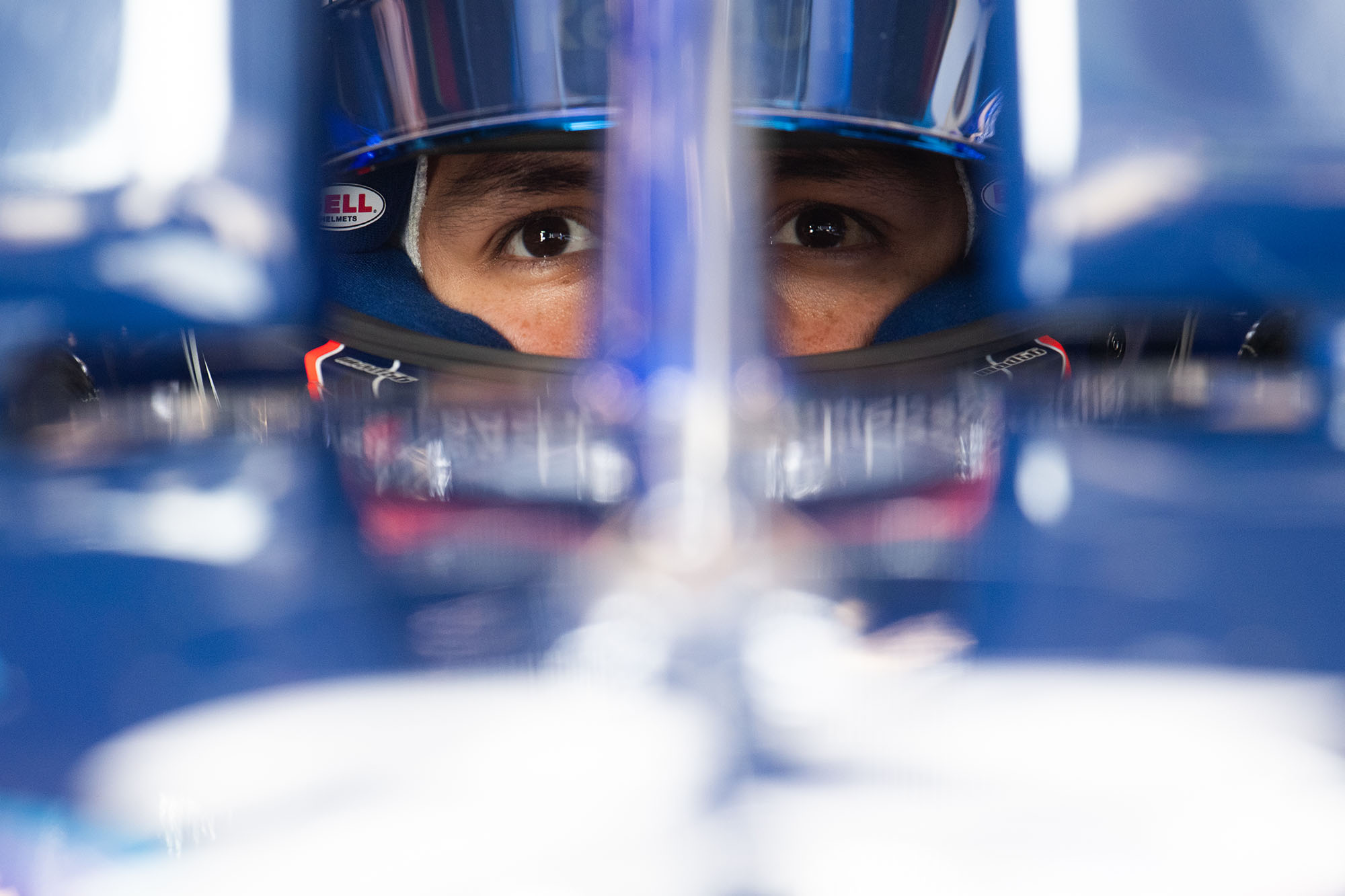 There's still a slight limitation on Albon's side in identifying real specifics there, but it may be that he simply does not want to divulge too much.
What's more interesting is that Albon is showing signs of grasping what he was missing before.
He seems a bit more assured in himself. There's no flicker of confusion or self-doubt, which was something that, understandably, seemed to follow him throughout 2020.
"I'd say the year out does definitely help in terms of the way that you have a better understanding of the way things work within Formula 1," he says.
"If I talk specifically about performance, it's what makes a racecar fast, what made the Red Bull car fast. You learn these things as you go along. And towards the end of 2020, for example, I was starting to figure it out.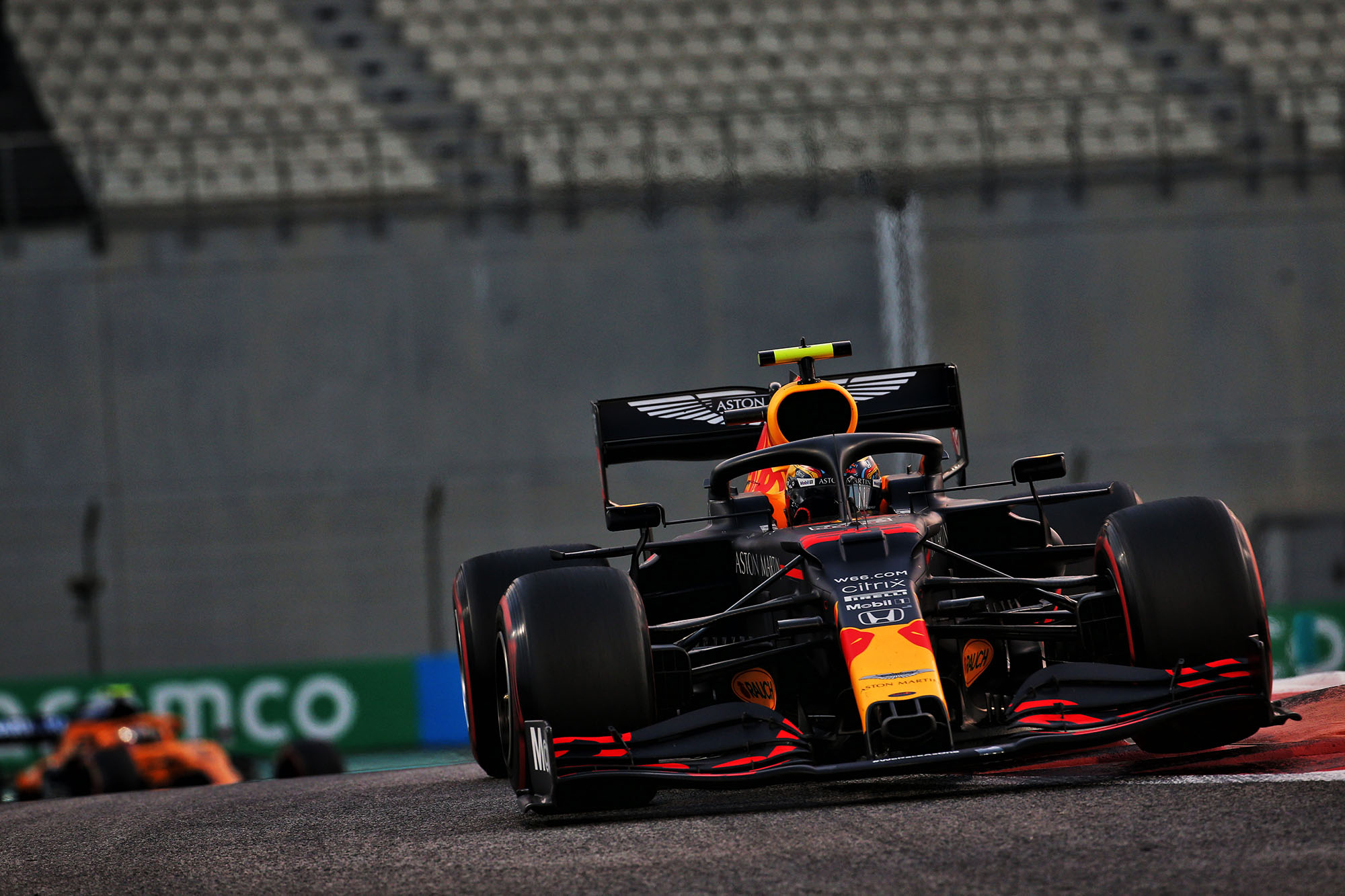 "But until I had that kind of time on the sideline, and could really understand things like set-up philosophies, where you get a better understanding of how to get the performance out of the car, but also the confidence within the driver.
"You just have a lot of time to process it. Having that year out I could. On the simulator, the guy I was working with was my race engineer from 2020. So, you still have that time to talk about it and think about things, and look at the data and the way that Max and Checo communicate and learn from them.
"Obviously Checo brought a lot of experience from his years in F1. I had the opportunity to look at why he's so good at race pace, and things like that. You can pick and choose and find things like that.
"So, it's not one thing, it's a lot of things."
Bluntly, and without wishing to be disrespectful to how he was previously, the few times Albon has faced the media with Williams this year have simply been a lot more convincing that he 'gets it'.
Of course, this is a calmer time of year. And there's a bit of a honeymoon period with Albon joining a new team, one that really wanted him and clearly thinks a lot of him. When that passes, we'll see how good the marriage is.
What will define Albon's second chance at an F1 race seat is whether he can carry this improved lucidity, confidence, and authority into the season itself. Albon feels "better prepared, more mature, and mentally stronger as well". That will be put to the test if (or when) things get tricky.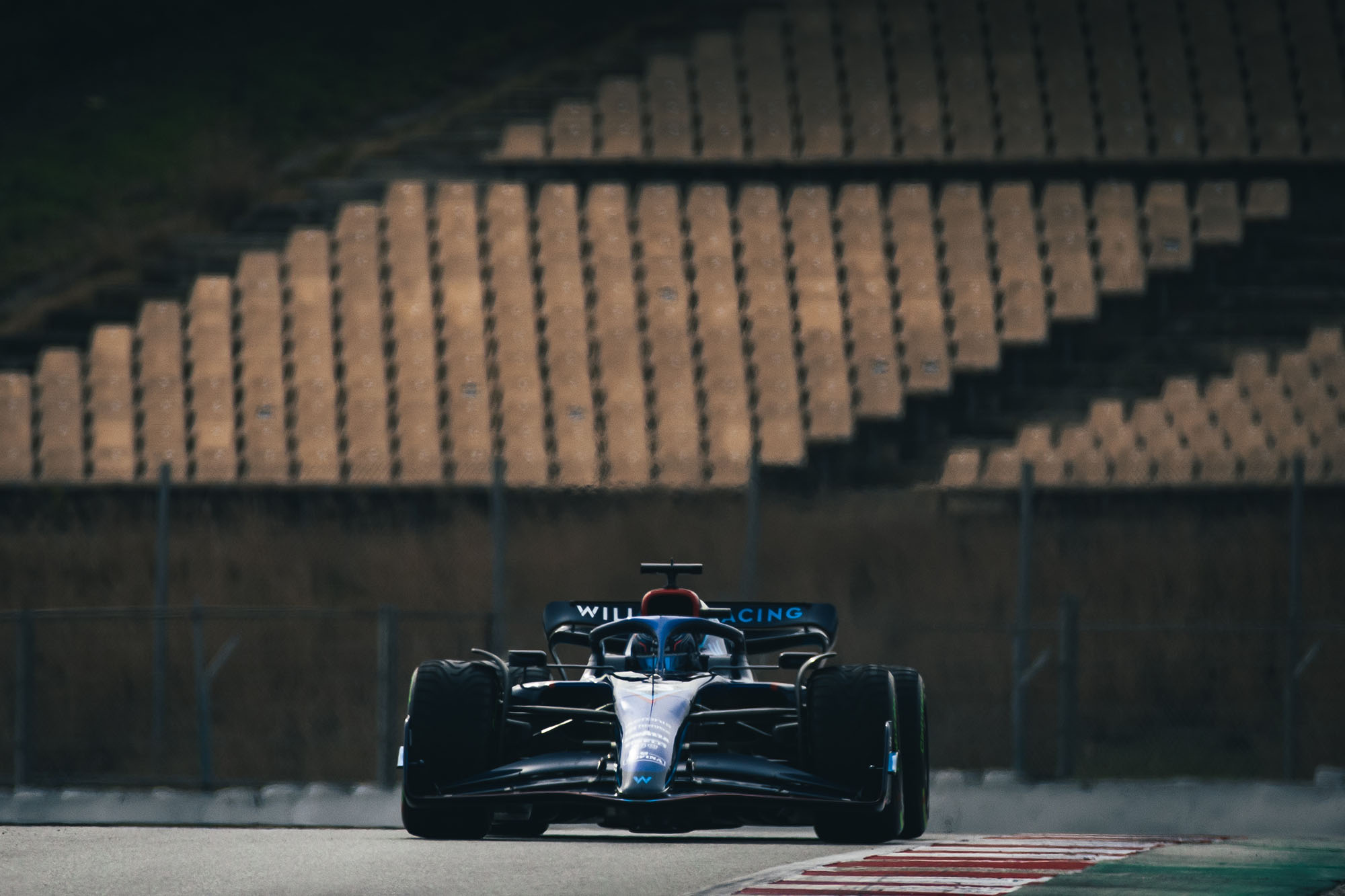 There's little sense in speculating now but if Albon's addressed a few fringe weaknesses and made himself a more convincing all-rounder, he'll be a great asset to Williams and a worthy addition to F1.
His career is a pretty remarkable story of persistence. In another life he could easily be nowhere near the 2022 grid. It's good to have that kind of person in an F1 seat.
Still, he is more than just a 'Mr Nice Guy'. Let's find out if his year off – and his fresh start – is the right combination to allow him to show that.