By several metrics, Ferrari's suffered a shocking decline at the start of the 2020 Formula 1 season. Qualifying performance: down. Race pace: down. Straightline speed: down.
That its SF1000 seems slightly faster through the corners than last year must be of minimal consolation given, according to team boss Mattia Binotto, the Ferrari drivers were still giving away three tenths of a second to the pole-claiming Mercedes at the Austrian Grand Prix.
A quickfire summary of Ferrari's 2020 car would be that the push to add downforce seems to have been achieved but with a hugely disproportionate drag penalty, compounded by an apparent engine deficit.
That manifested itself in Austria as Ferrari being the fifth-fastest team in qualifying, a second off the pace and with Sebastian Vettel being knocked out in the second segment. Binotto's suggestion of a 0.7s deficit on the straights alone tallies with other estimates.
Charles Leclerc salvaged a shock podium with a well-judged drive that was rewarded with second place once various others slipped up through a mix of reliability problems, errors and penalties.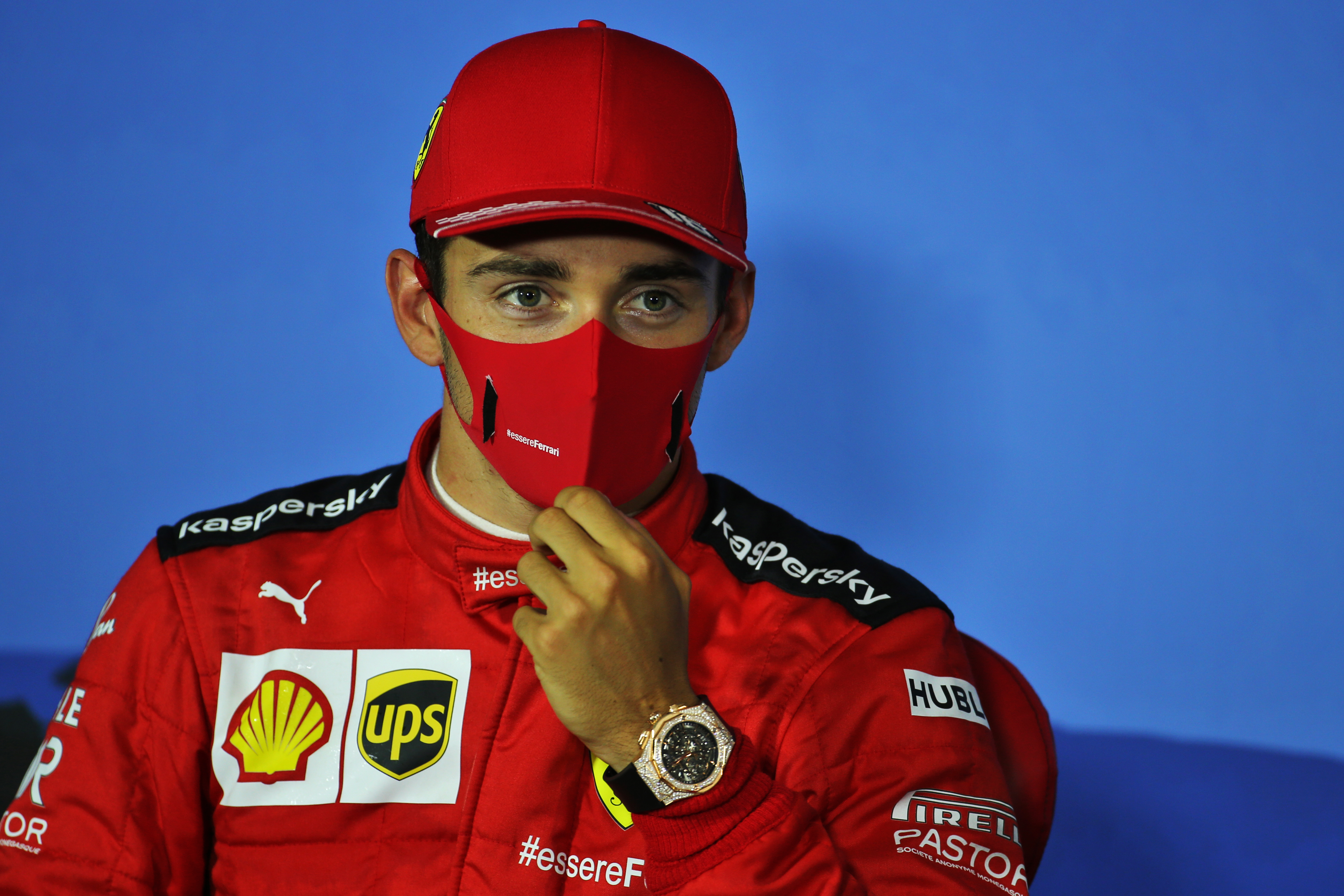 But while Leclerc was able to revel in the quality of his own performance, he was not in the mood to hide anything post-race or spin the grand prix in Ferrari's favour by claiming it was much stronger on Sunday.
"No, I don't think we are satisfied with the pace of the car," said Leclerc. "Yes, it's a great result but the pace is not where we want it to be so there's work to do.
"The answer is no, we're unhappy with the pace of the car at the moment."
So what exactly is the pace of the Ferrari, where's it lacking and how does that compare to before?
In qualifying at the Red Bull Ring it was 0.984s off the pace of Valtteri Bottas's polesitting Mercedes, and that equates to a 1.563% performance deficit. That was slower than a McLaren and a Racing Point – with Lando Norris 0.3s faster than Leclerc.
"This is certainly not the grid position that a team like Ferrari should have and we have to respond immediately," Ferrari's CEO Louis Camilleri demanded.
In the race, Leclerc was more than 25 seconds behind Bottas before the chaotic events of the grand prix rendered a race gap comparison somewhat obsolete.
In which case let's focus on that qualifying performance. Leclerc was slower than he went when he qualified on pole in Austria in 2019, while Mercedes' best time was three tenths faster than last year.
And in 2019, Ferrari's average qualifying performance deficit was just 0.149% – so it's 1.4% worse off its seasonal average in Austria, even though the baseline lap time is barely any faster than last year. That's a huge step backwards.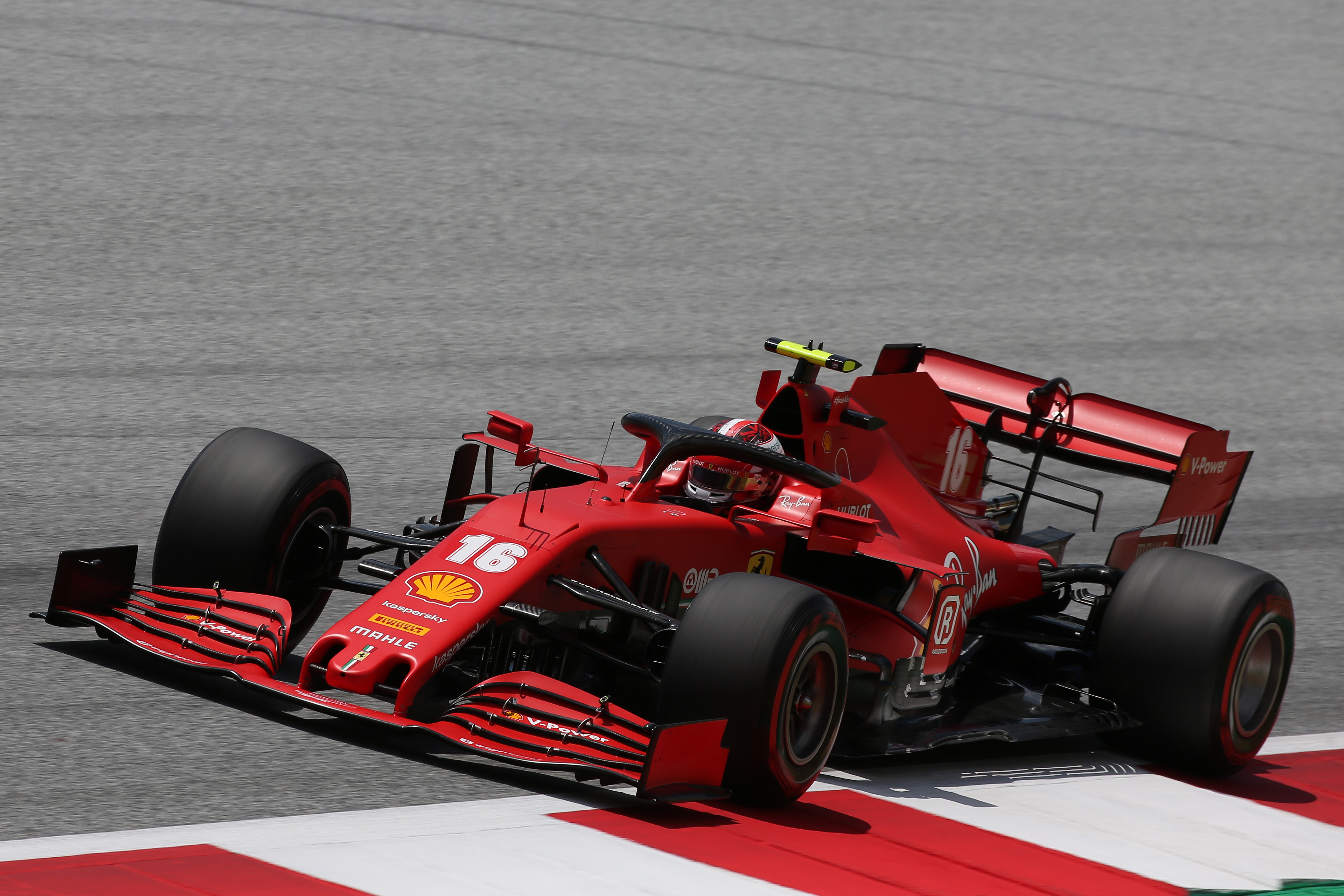 Focusing on Binotto's revelation that it was losing 0.7s, and therefore 70%, of its deficit on the straights, the qualifying numbers are eye-watering.
Last year Leclerc topped every meaningful speed metric: the official speed trap, finish line, plus the Sector 1 line that actually clocks a higher speed than the speed trap itself.
Leclerc's 2019 qualifying numbers for those reference points are 202.4mph, 184.6mph and 204.5mph. His 2020 qualifying for the same points are 194.1mph (-8.3mph), 177.9mph (-6.7mph)  and 195.1mph (-9.4mph).
There's also no explanation from Ferrari on why its engine, the class of the field last year, is suddenly so bad
Binotto tried to brush that aside, saying: "I'm not too worried looking at last year, the comparison should not be to last year, it should be to our competitors". But that comparison to its new midfield competition isn't really any different.
Ferrari's enormous drop in speed figures means it plummets from the top to the very bottom, so it's simply worse than any other car in a straight line. The conclusion is the same even if the things you're looking at aren't.
Initially, Binotto suggested that drop was because of Ferrari's engine, but he did clarify that it is a mix: "It's part of the two, so there is a bit engine power, there is a bit of drag itself."
This doesn't bode well for Ferrari. It can't do anything to rectify the engine deficit in-season because no upgrades are allowed on the power unit except for reliability reasons. And Ferrari didn't get an upgrade ready between testing and the first race because it couldn't do so with the limited factory time allowed by Italy's coronavirus lockdown and F1's shutdown.
There's also no explanation from Ferrari on why its engine, the class of the field last year, is suddenly so bad – it should be noted that Haas and Alfa Romeo had their own big drops in performance compared to 2019.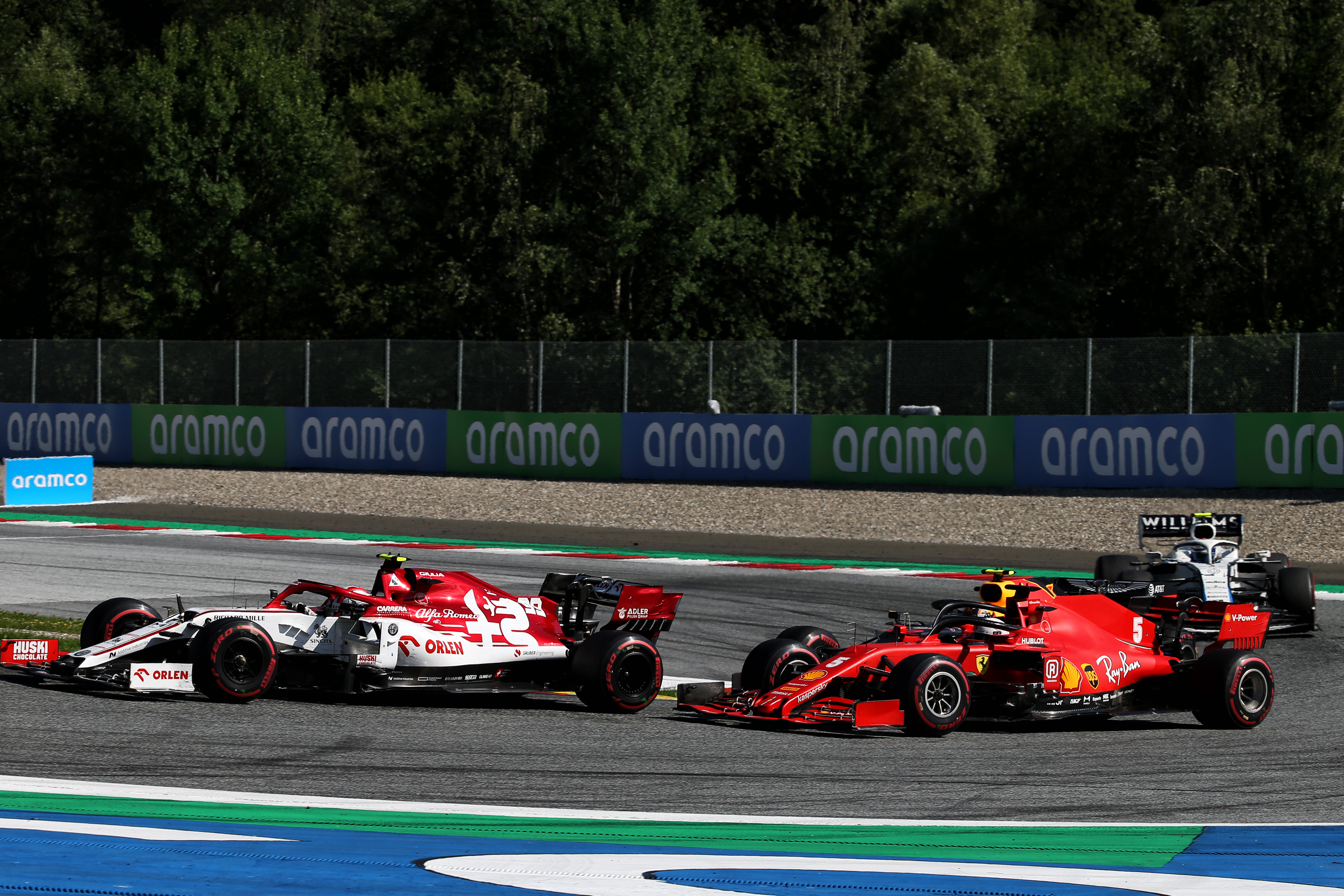 But it's not gone unnoticed that this was the first race since the FIA's redoubled efforts over the winter to clamp down on potential fuel-flow trickery with an extra electronic meter for 2020. And that was a continuation of the efforts to block potential wrongdoing on that front – and with oil burning – towards the end of last year that triggered a sharp drop in Ferrari qualifying form.
Ferrari always insists it was doing nothing wrong and was never found to be illegal but it did reach a confidential settlement with the FIA to end a long-running investigation that started because the governing body had its own doubts about the 2019 Ferrari engine's legality.
However, Ferrari is not saying that is the cause, and probably will not. Because if it is the case, then there are obviously connotations attached.
If Ferrari's engine deficit this year is because of something else, or it's just a minor deficit because the others have overhauled it, then there's still the matter of the drag issue. And Binotto says that "while on the engine power we are frozen, on the drag there is much we can do".
That suggests Ferrari's efforts are being focused on working out how to 'simply' have more efficient aero.
"Any setbacks will certainly not change our chosen course and I have every confidence in Mattia and the team" :: Louis Camilleri
The difficulty of that compromise, which Ferrari blames aero miscorrelation for getting so badly wrong, is illustrated by Ferrari committing to a "significant" change in development direction and only getting the first fruits of that in Hungary in two weeks' time, although there is now hope some parts will already arrive in time for the second Red Bull Ring race.
But even when the upgrade is ready, Ferrari's not predicting a huge turnaround in form.
"Hopefully we'll have it very soon at the racetrack," says Binotto.
"It will not be the final solution. There is nothing major, there is no silver bullet."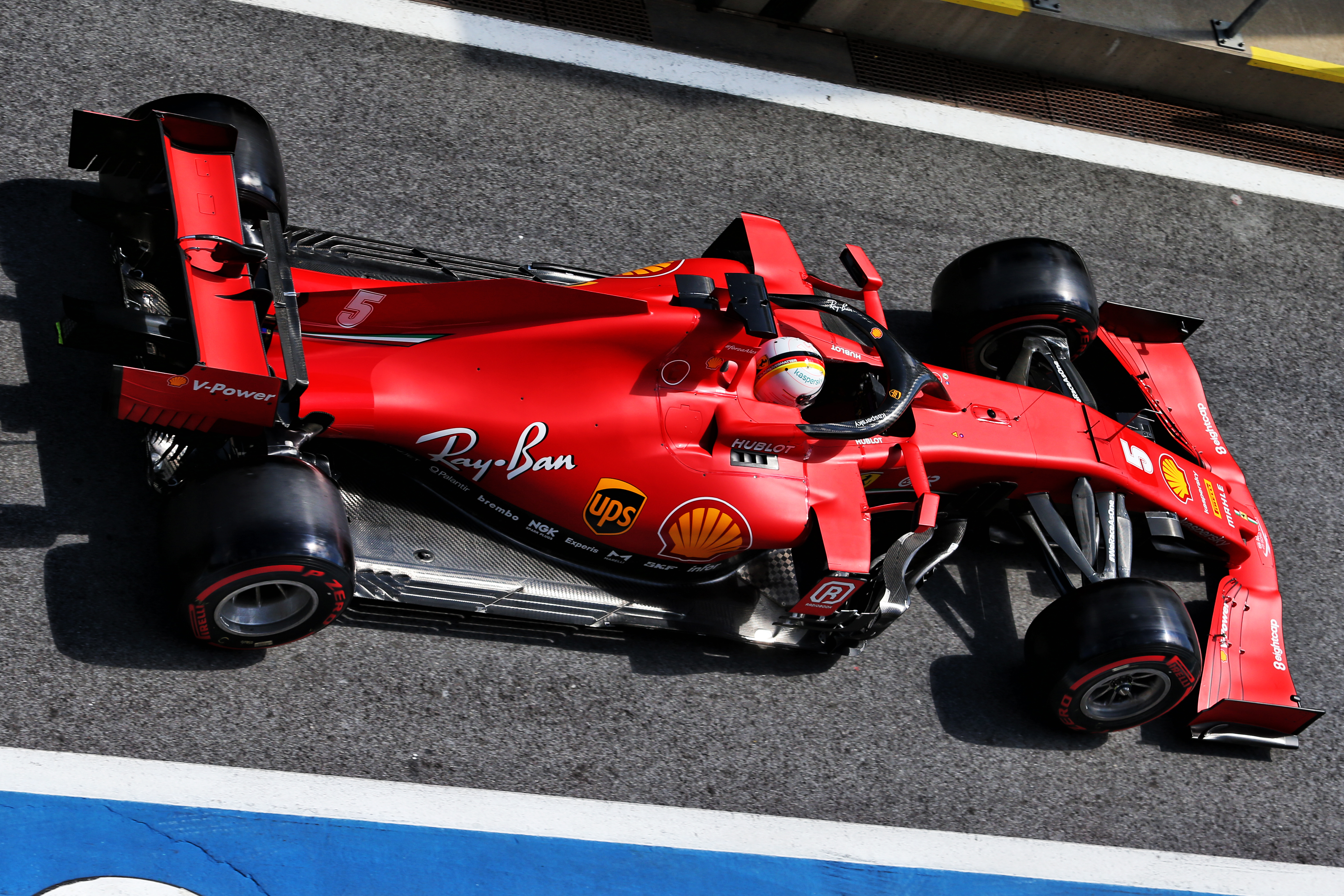 Ferrari clearly can't afford to lose downforce if it is still three tenths slower in the corners. So whatever mistakes it has made in development it must not repeat with this – otherwise whatever drag problem it suffered in a straight line might simply be solved at the expense of the car even being worse elsewhere.
Remember Leclerc's verdict after qualifying: "Honestly, there's not much more. The first corner wasn't perfect but otherwise…"
That suggests being three tenths slower through the corners in Austria was a fair representation of Ferrari's enduring car performance deficit. And that bodes poorly not just for the return to the Red Bull Ring this week but future races – like the ones Ferrari won last year, at Spa and its home race of Monza.
And what sort of celebration will Ferrari's 1000th GP be if another home race comes off at Mugello, given that track's ultra-long straight and high-speed sweeps?
"We knew it would be difficult, it is more difficult than what we thought," Ferrari's sporting director Laurent Mekies said during the weekend.
"Therefore where we are right now is trying to understand where that gap is. And what has happened.
"It needs to be a very disciplined process to get that answer. That's what we're going to do now. When we get that answer we will be able to see what must be done."
Qualifying and the race gave us very clear answers but it's likely Ferrari had them long before the Austria weekend. If that's rooted in the engine, perhaps it explains why Binotto was so negative about its aero platform even in the build-up to the season opener.
Mercedes boss Toto Wolff's curt response to Ferrari's reiteration of its lingering aerodynamic weakness was telling.
Asked by The Race where he felt the deficit was given the straightline speed data clashed with Ferrari's pre-weekend position of talking its aerodynamic performance down, Wolff said: "Not they have talked it down but Mattia has talked it down.
"And I can't listen to that anymore."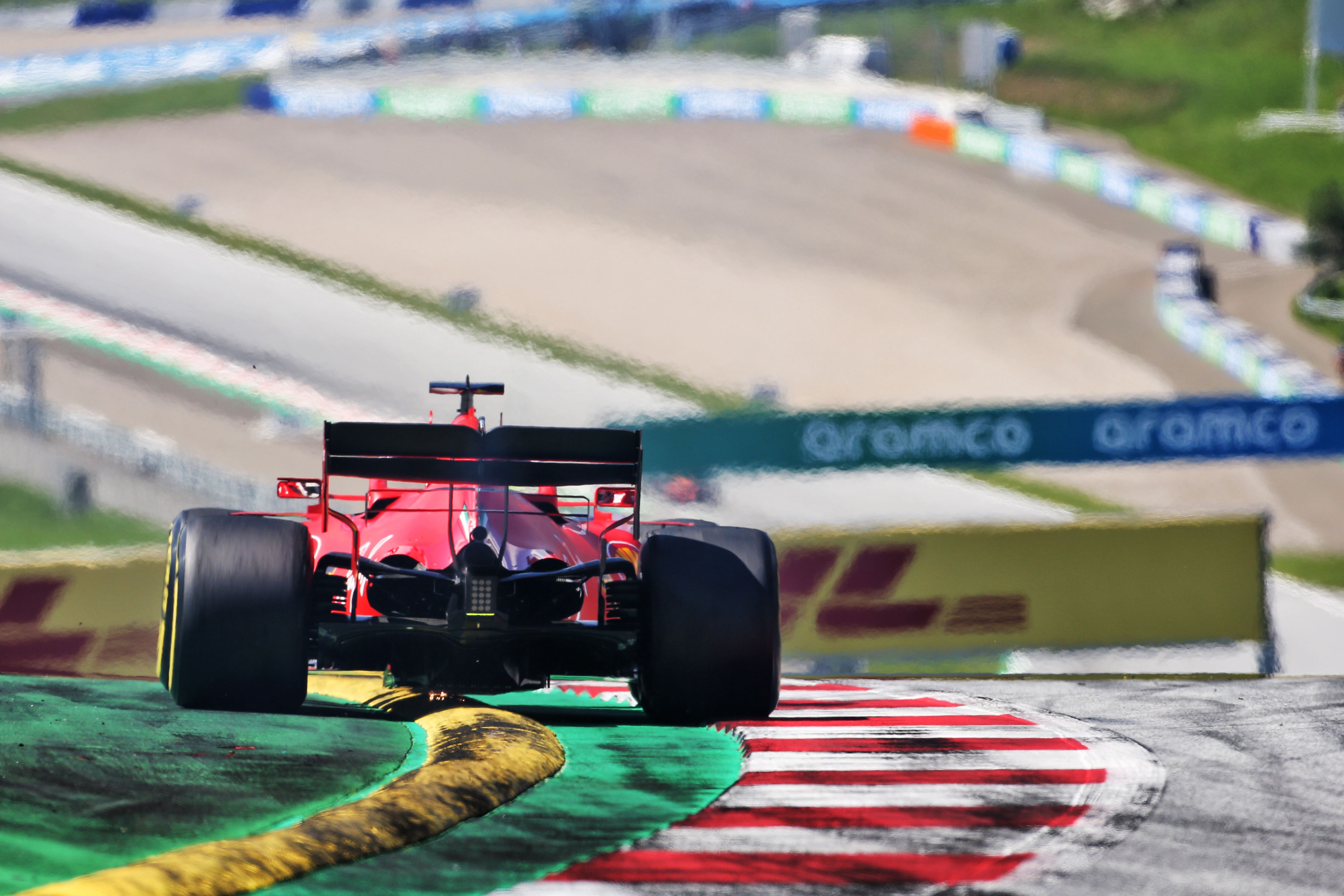 Whether Ferrari's making excuses with talk of miscorrelations or trying to deflect attention from its engine suddenly being much worse, the bare facts are that last weekend it was a second off the pace at a circuit it scored pole at last year.
It's very slow in a straight line and nowhere near strong enough through the corners to compensate – in fact, it's still slower than its rivals there. Whatever upgrades it might have this week after all, to provide a back-to-back with its disappointing start, need to yield an immediate gain.
"This is the response of a united team which is rolling up its sleeves and facing the problems head on, without crying about it," says Camilleri.
"We are at the start of a new cycle with a long-term plan.
"Any setbacks will certainly not change our chosen course and I have every confidence in Mattia and the team in addressing our shortcomings."
Whether those shortcomings are in Ferrari's processes, its tools or the people using them, something has gone badly wrong.
Leclerc occupies an unexpected second place in the championship after the season opener and that's a terrific result in the circumstances, but second has never been good enough for Ferrari.
And the size of the task ahead is so severe that even being second-best this season looks like a very tall order.