The Formula 1 season finally got underway with the Austrian Grand Prix, and it certainly produced plenty of storylines with protest, penalties, failures, and on-track clashes.
Gary Anderson picks his biggest talking points from the race, and gives his characteristically forthright opinion on what went right and wrong.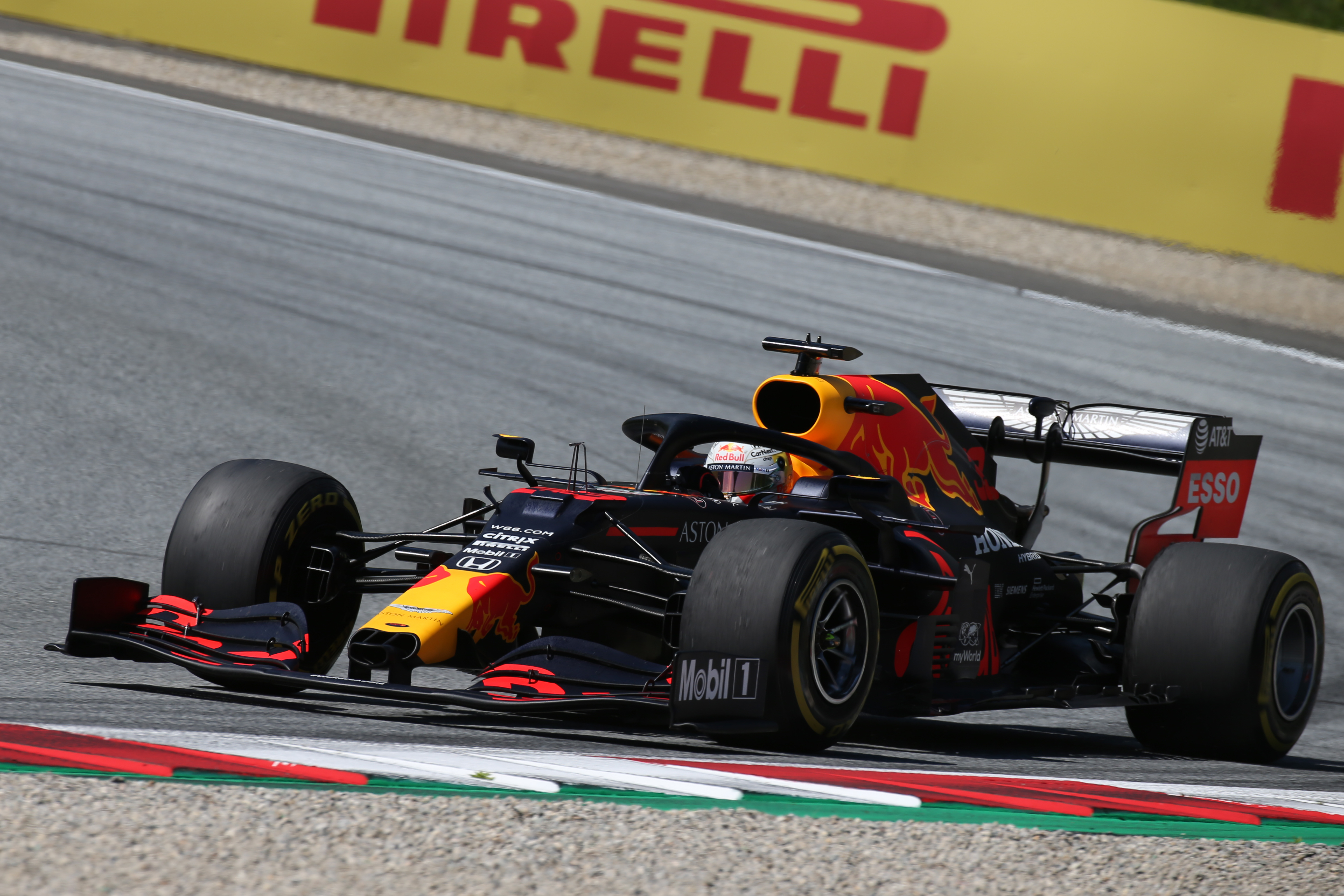 UNRELIABILITY EQUALS EXCITEMENT
We have to take into account that this was the first race of the season with the cars having limited mileage. Also, a lot of teams seem to have been a bit rusty after their time gardening. That, combined with the Red Bull Ring trademark of ripple kerbs and the need to use them to go fast, meant quite a few cars suffered reliability problems.
Without those reliability problems and the resulting safety cars, the race might have turned out pretty boringly given how the first 10 laps unfolded. But as soon as Max Verstappen dropped out, all manner of other problems reared there ugly head.
Next it was Lance Stroll limping, Daniel Ricciardo retiring with cooling problems and Kevin Magnussen suffering a brake failure. That brought out the first safety car and set the race on a path that ensured it kept us interested.
RACING POINT NOT AS STRONG AS HOPED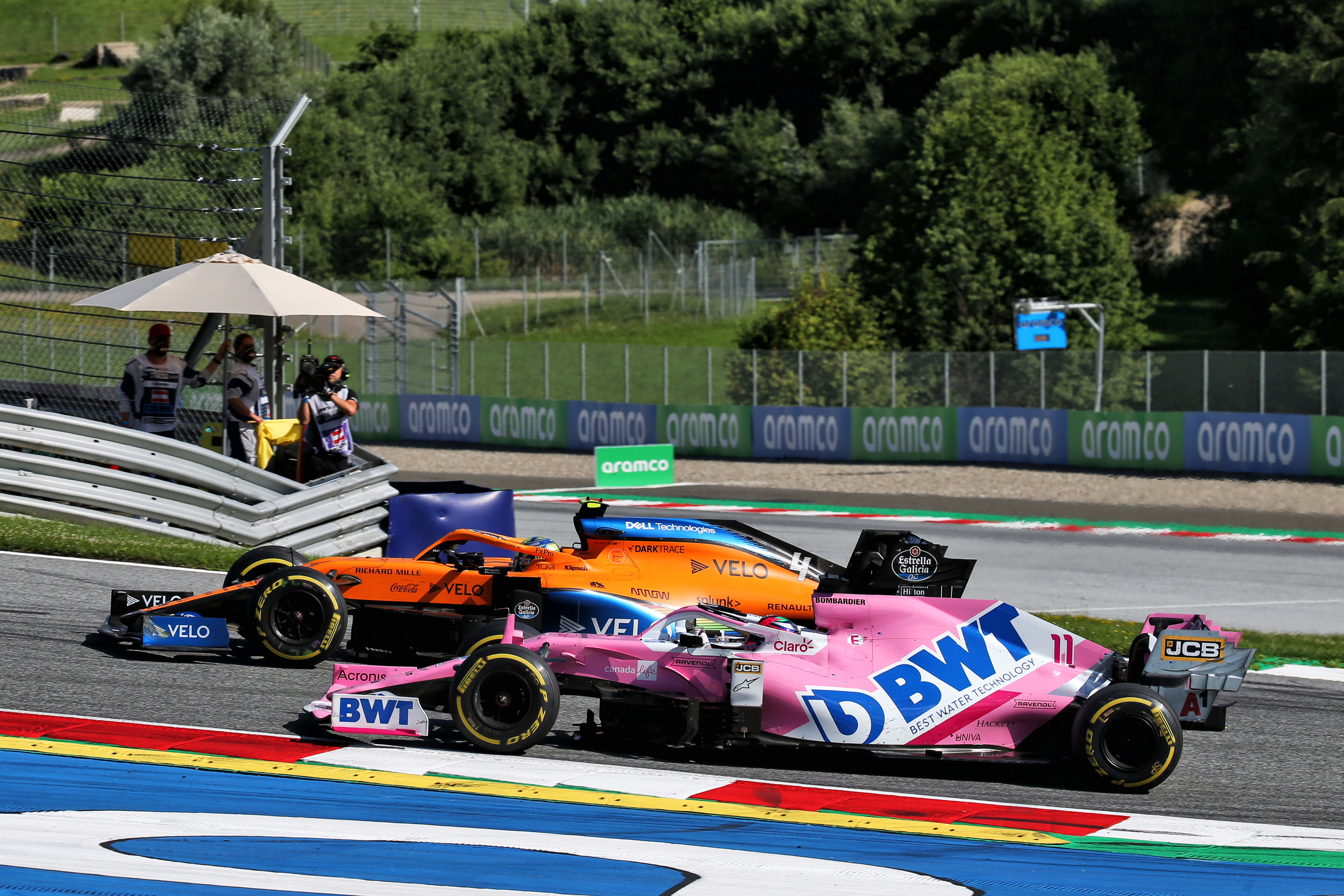 Under the first safety car, everyone took hard Pirellis except for Sergio Perez in the Racing Point. A good move I thought, because he is the master tyre-manager and if anyone could make the faster mediums last to the end it was him.
It worked in the middle stages of the race, too, as Perez was able to pass Lando Norris for fourth and then start to pressure third-place Alex Albon. But safety cars later in the race changed that.
Perez actually moved up to third when Albon pitted for softs under the second safety car, with Norris in fifth doing the same. But from that point, no matter how good Perez was at looking after his tyres, he was a sitting duck.
Hindsight is 20/20 but I must admit I was shouting at the TV for him to pit. His medium tyres will have been pretty worn by that stage of the race and getting them up to temperature when the safety car came in was going to be difficult.
With the safety car, you only get one chance. They had it and didn't take it. If Racing Point had, it too could have been challenging the Mercedes for a win or at the very least a podium.
Although Racing Point is putting a brave face on it – and don't get me wrong, it wasn't a straightforward weekend by any means – the team will be sitting in the hotel in Austria a bit disappointed with how the weekend unfolded.
The competition for that coveted fourth place in the constructors' championship is going to be a hard-fought battle, as far as performance is concerned McLaren is right there with Racing Point if not that slither ahead.
On days like Sunday, where the opportunity of big points is thrown at you, you need to take it as you might not get a second chance. Racing Point didn't and that could be a major factor by the end of a season given we have no idea how many races there are going to be.
ANOTHER VETTEL MISTAKE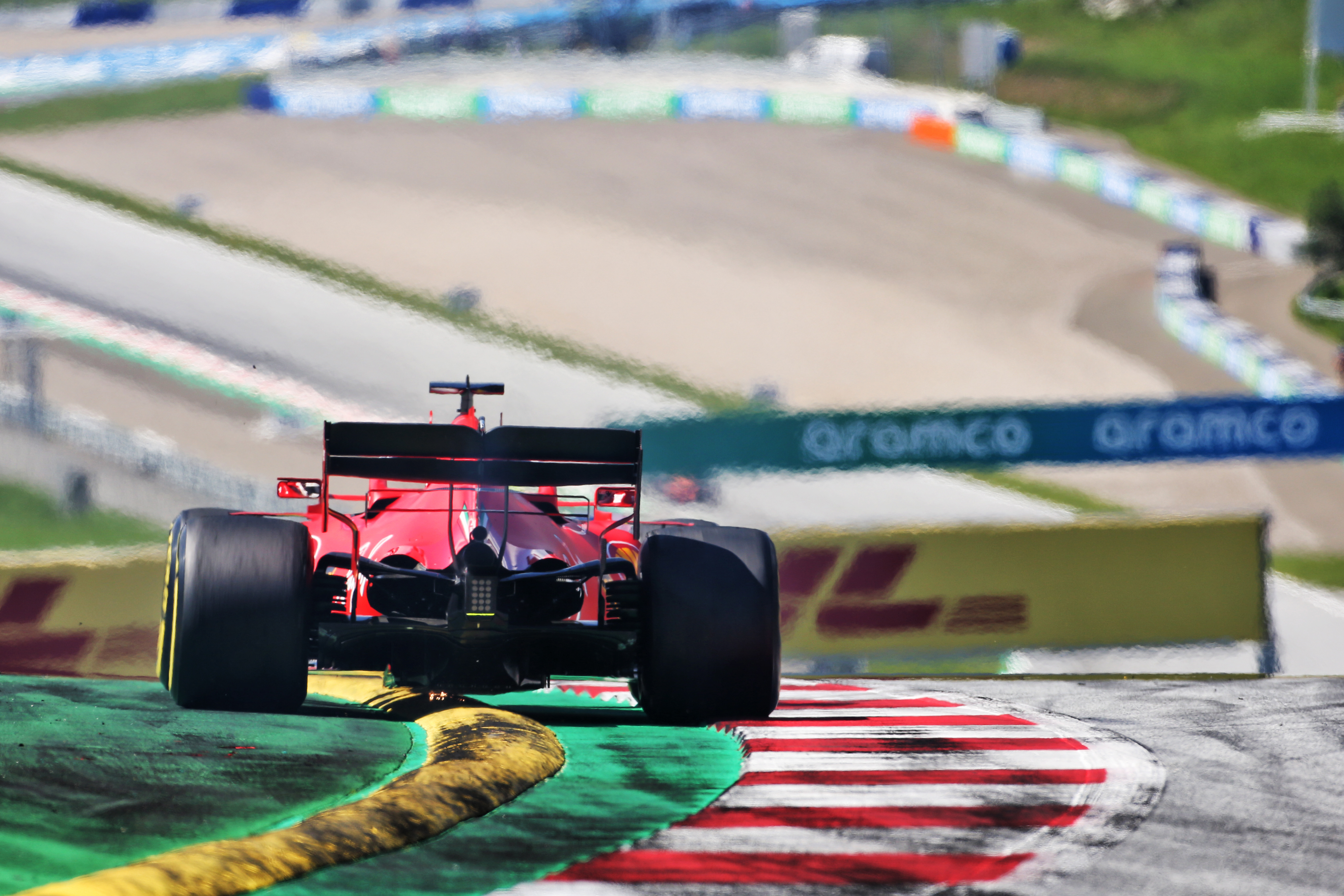 On lap 31, Carlos Sainz Jr and Sebastian Vettel came together. I say came together, but what really happened was that Vettel got sucked into a battle Sainz was having with Charles Leclerc.
I had hoped Vettel might have learned, but no. If you go for a closing door it's going to hit you in the face and that's exactly what happened.
Ferrari was well and truly off the pace in qualifying on Saturday, as were all the Ferrari-engined teams. However, they were closer during the practice sessions that don't matter quite as much.
If I was trying to come up with a reason I would say they didn't have the engine modes of the others for those critically important last two sessions in qualifying. If you look at the relative performance numbers for those sessions as a percentage to the fastest car we get the following:
P3 +0.893%. Everyone checks out the balance of the car in this session but as the engines have a limited amount of time with extra power no one turns the engine up to any extent.
Q1 +0.743%. Normally Q1 is a battle for the midfield teams so they will use some qualifying modes to make sure they get into that top 15. The frontrunners won't do that, they just focus on not making a mistake. To me, it looks like Ferrari gave it all it has.
Q2 +1.628%. This is when it starts to show. The top 10 is no given so most teams that are fighting for it will have changed engine modes to give them most of the extra horsepower. It looks like Ferrari had nothing left so dropped behind the fastest in that session dramatically.
Q3 +1.563%. Same picture – nothing left to give as far as extra horsepower is concerned, while the others have.
In the race Ferrari was much more competitive with most cars other than the Mercedes, and in fact much closer to the Mercedes performance. I believe this backs my theory when they are all using normal race power modes.
Ferrari is OK. Not good, but just OK and when it comes to turning up the power knob it doesn't have much left for that.
So summing up I believe the majority of the problem is the thing that connects the chassis to the gearbox. There was a lot of controversy about what Ferrari was doing last year and actually I was on its side, but to me this year's performance points to whatever that was not being acceptable this year.
Yes, the car chassis is not as good as the Mercedes – but then at the moment none are.
THE MERCEDES PROBLEM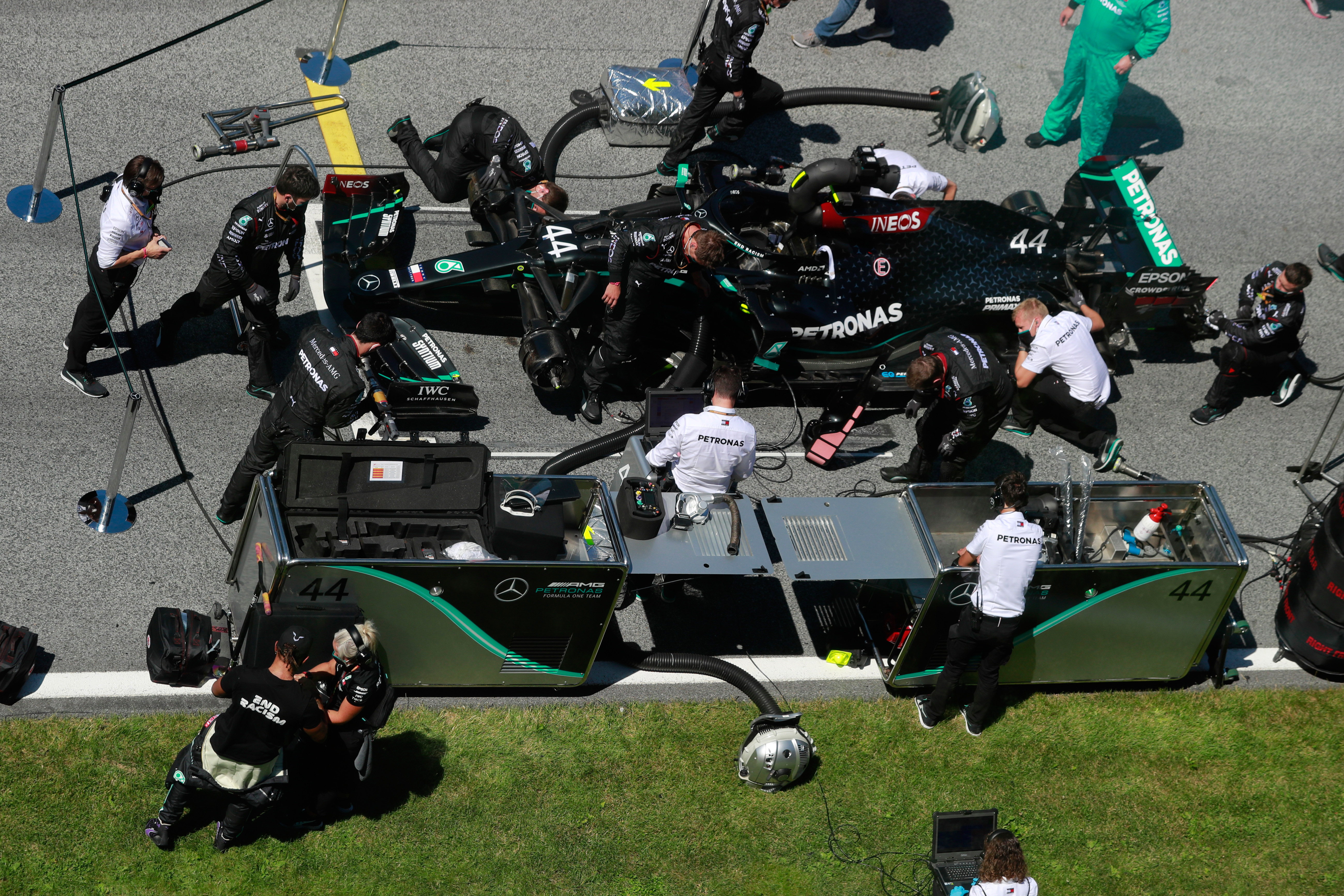 On lap 40 we started to hear radio messages telling us that Mercedes was in trouble with a sensor problem. The drivers were asked to stay off the kerbs. Later they were told to stay off the kerbs again but their radios must have been wonky because to me it didn't look like they paid a lot of attention!
In the end staying off the kerbs only cost 0.2-0.3s per lap, so Mercedes was still safe. But it was concerned about Valtteri Bottas's gearbox in particular and feared it might lose one or both of the cars.
From that I deduct it was a gearbox sensor. These gearboxes with their almost full torque gearshifts are very complicated. One botched shift can do no end of damage, so it needs to be managed from the start. A little damage soon leads to major damage.
We often hear the engineers telling the drivers to do a gear synch. This is to let the electronics learn the exact position of each gear and from that then the electronics use this position as its target gear position.
If a position sensor goes a bit haywire and starts giving the wrong signal then it might be saying to the electronics control unit that it is in gear, when in reality it's only nearly in gear and that's when the damage can be caused.
If you have a complete sensor failure there is usually a back-up set of signals from a few other sensors that can be used to 'get you home'. The system will not work as efficiently as it should but should keep the car running.
The worst situation is when a sensor goes a little bit wrong. You usually don't know about it until it's too late so being on top of the problem as Mercedes was is critical.
ALBON VERSUS HAMILTON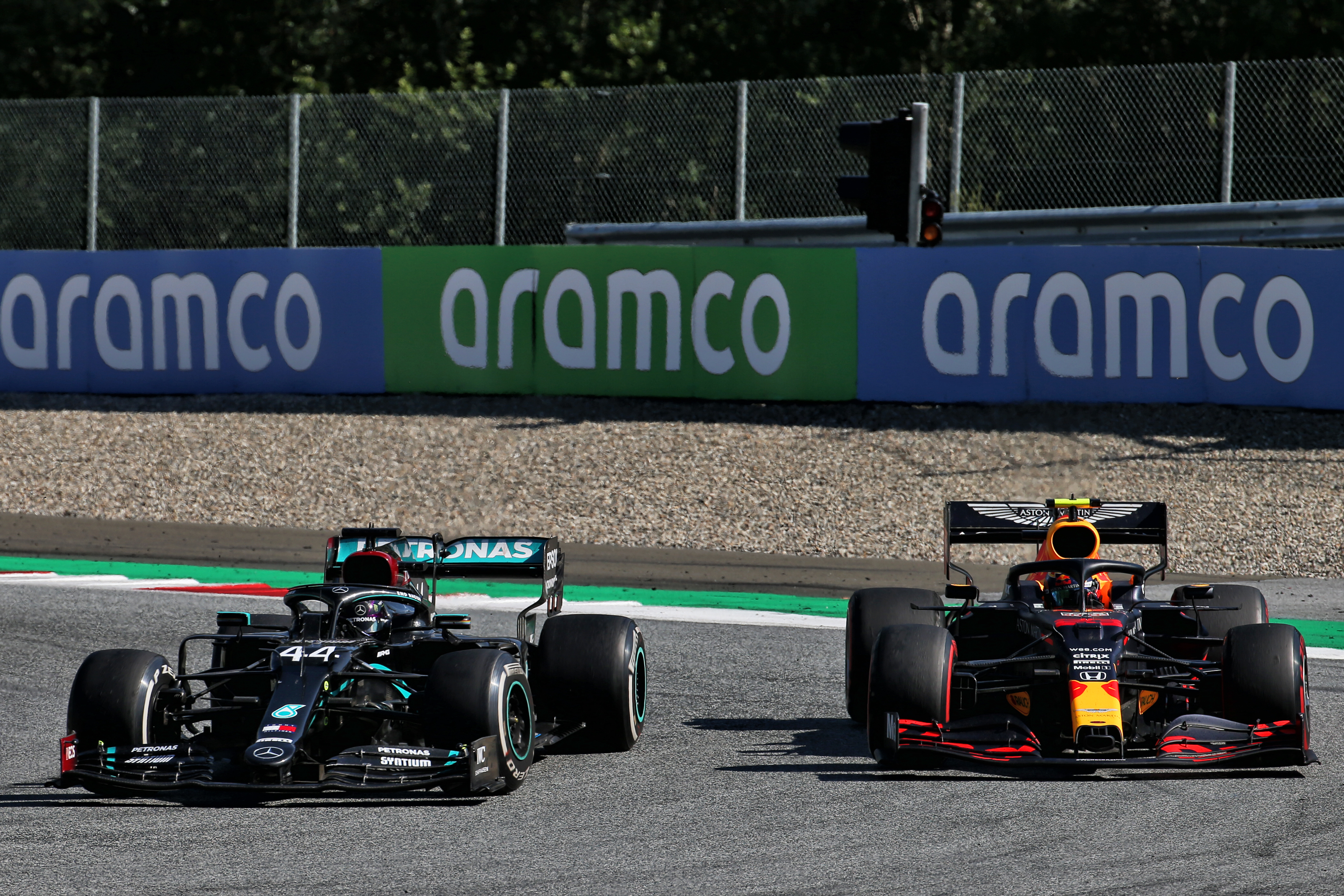 The later stages of the race were interrupted by a couple of safety cars, the first for George Russell stopping in a cloud of smoke having done a competent job. Then Kimi Raikkonen lost a wheelnut and then his right-front wheel.
In the three corners of racing between those two safety cars, Albon on his softs passed Perez. At the final restart, Albon caught Lewis Hamilton and had a go around the outside of Turn 4.
Hamilton let the car run out towards the kerb as you would normally do but unfortunately there was another car there this time and that car was 75% of the way past.
By not leaving a car's width he was hoping that the inexperience of Albon would mean he would lift.
But with his first win in sight, Albon kept it planted. Hamilton's left front tyre touched Albon's right rear and round went the Red Bull.
Hamilton got a five-second penalty for that and in my opinion deservedly so. Albon couldn't be expected to go any wider, he was pulling ahead, he couldn't see Hamilton in his mirrors but Hamilton on the inside could see exactly what was happening so he was the one with the responsibility to avoid the clash. We saw others manage this, after all.
WHY SO UNRELIABLE?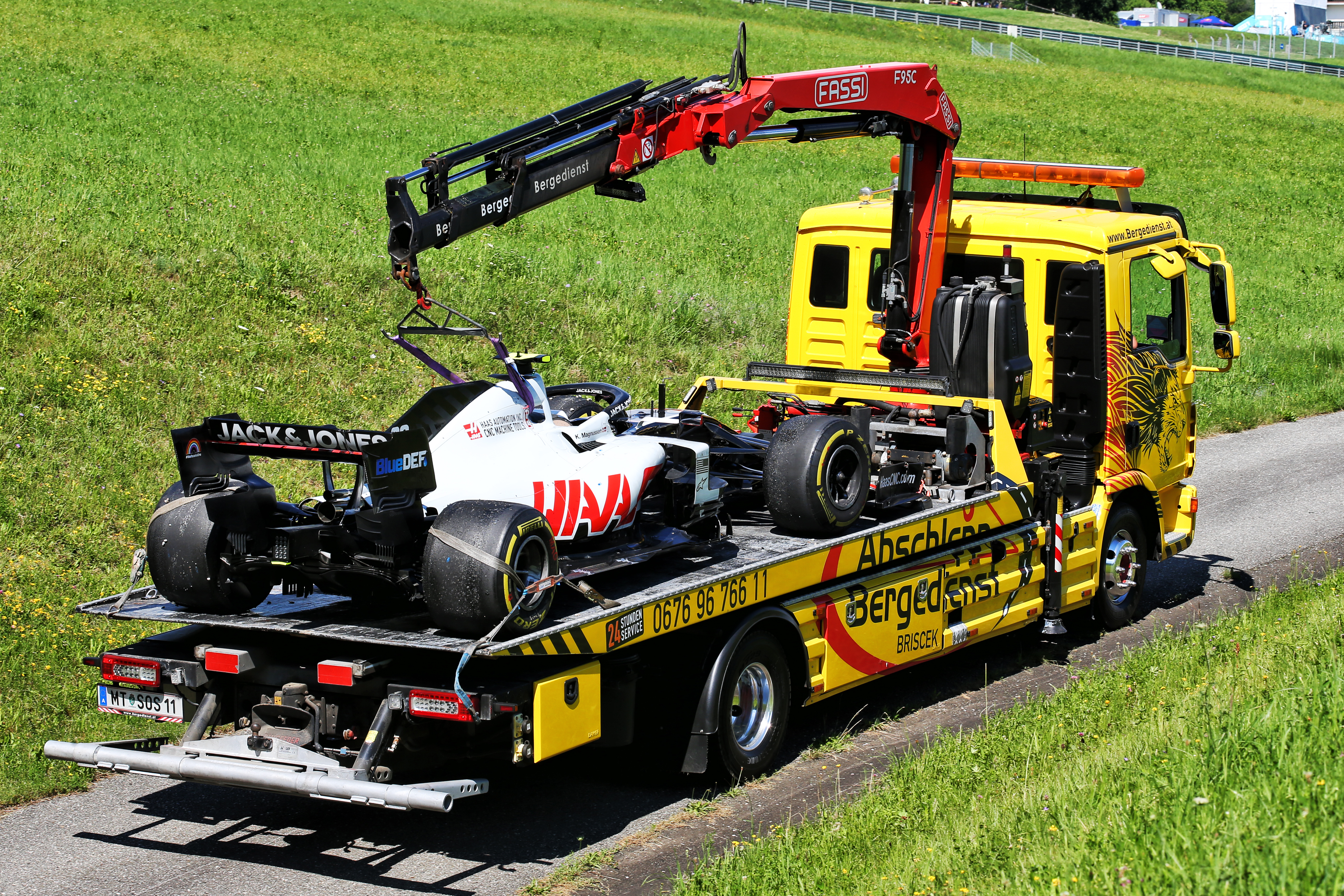 Just 11 cars reached the chequered flag, with 13 classified thanks to Daniil Kvyat and Albon stopping so late, which is the smallest number finishers in a race since the 2017 Singapore Grand Prix
The first race is always a journey into the unknown. Since 1996, it's been at Albert Park, which is a lot smother kerb wise and it's not long after pre-season testing, so the teams are on top of things.
This year, not so. I'm pretty sure most of these gremlins will be sorted fairly quickly, but perhaps not before next weekend's Styrian Grand Prix at the same circuit.
The kerbs at the Red Bull Ring set up a frequency through the chassis and it's not unknown for this to vibrate sensors or even suspension and body components to death. This only becomes a problem when it is a critical sensor, as we heard on the radio when the Mercedes engineers were asking the drivers to go to default settings.
That just means they are not using the failed sensor. As I said above there will always be a back-up set of numbers built into the software to potentially get you home. If it is the gearchange sensor for example, the back-up might just not be as smooth a shift as the using the correct sensor.
But as Mercedes showed by using these, it can get you to the chequered flag. And once again, Mercedes got there first.