Pierre Gasly's move to Alpine – which reveals its 2023 Formula 1 car on Thursday evening – gives him his biggest chance to shine since his short-lived stint at Red Bull (even if he's thrived at its sister squad in the years since).
In this piece, first published earlier this month, Edd Straw outlined what brought Gasly's Red Bull stint to a premature end, how he's rebuilt his reputation since, and his need to prove he won't make the same mistake again.
The Pierre Gasly who will be driving for Alpine in F1 this year is very different to the one whose first stint with a big team ended unceremoniously when he was dropped by Red Bull after 12 races in 2019.
He not only rebuilt his reputation with a formidable three-and-a-half years with AlphaTauri, but also sharpened his skills and improved significantly in one area that particularly held him back during that ill-fated half-season.
There were many reasons for Red Bull dropping Gasly, with his struggles with set-up among them. It wasn't for want of trying, as Gasly was diligent in seeking ways to get the car to his liking. But that led to him frustrating the team with seemingly endless changes (this even stretched to remaking his seat repeatedly) and his struggles to keep in mind the need for a set-up compromise that worked for the whole track rather than focusing on specific corners.
After making the change, Red Bull found Alex Albon's way of working technically far more suitable. Gasly returned to what was then called Toro Rosso, a team that knew him well and is well-versed in getting the most out of less experienced drivers and helping them to thrive.
Gasly has changed as a driver since that Red Bull stint, emerging as a race winner and a strong performer in F1's midfield. The question now is whether he can take that experience and thrive outside of the AlphaTauri environment with Alpine, which is not a big team in terms of performance as yet but is one of only three integrated works operations in F1. It is a step up, even if not so profound a leap as the move to Red Bull was.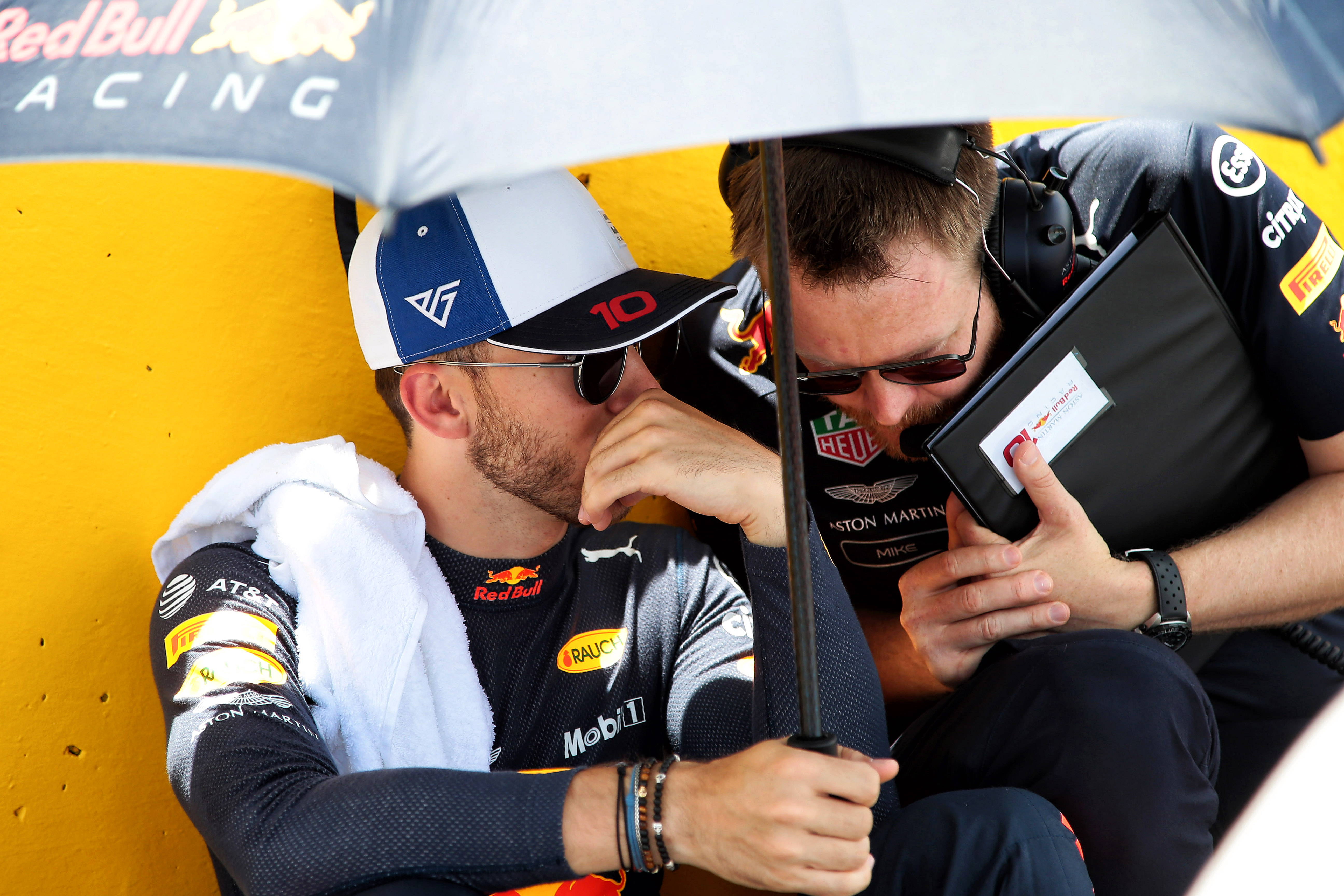 AlphaTauri head of trackside engineering Jonathan Eddolls knows Gasly better than most. He's held that role throughout Gasly's time with the team, so has played a part in the success Gasly has had with the Red Bull junior outfit. He is certain there has been a big progression in terms of grasping "the big picture" when it comes to set-up.
"Absolutely," he tells The Race when asked about Gasly's improvement in this area during an interview conducted late last year. "One prime example of that was at the start with us, in a debrief he'd talk for as long as the session about every single corner in a lot of detail. That's great, but then what do you do with that?
"We've worked with him on the debrief. Now he talks for a few minutes: 'Right, boom, this is the big picture, these are the main things that we need to focus on'. The way he debriefs now, he's got a much better appreciation of the big picture.
"In terms of his due diligence, etc, he still pushes very, very hard with himself working, looking at GPS, looking at ATLAS [telemetry] traces, looking at the Formula 1 onboards of all of the cars. So he does put a lot of time into that. Now, he's got a better appreciation of where he needs to focus.
"But some nights on a Saturday we've not had the best qualifying, he will say, 'Right, why?' and he will be there even as late as us trying to understand to improve for the next time. That's another one of his improvements and one of his strengths."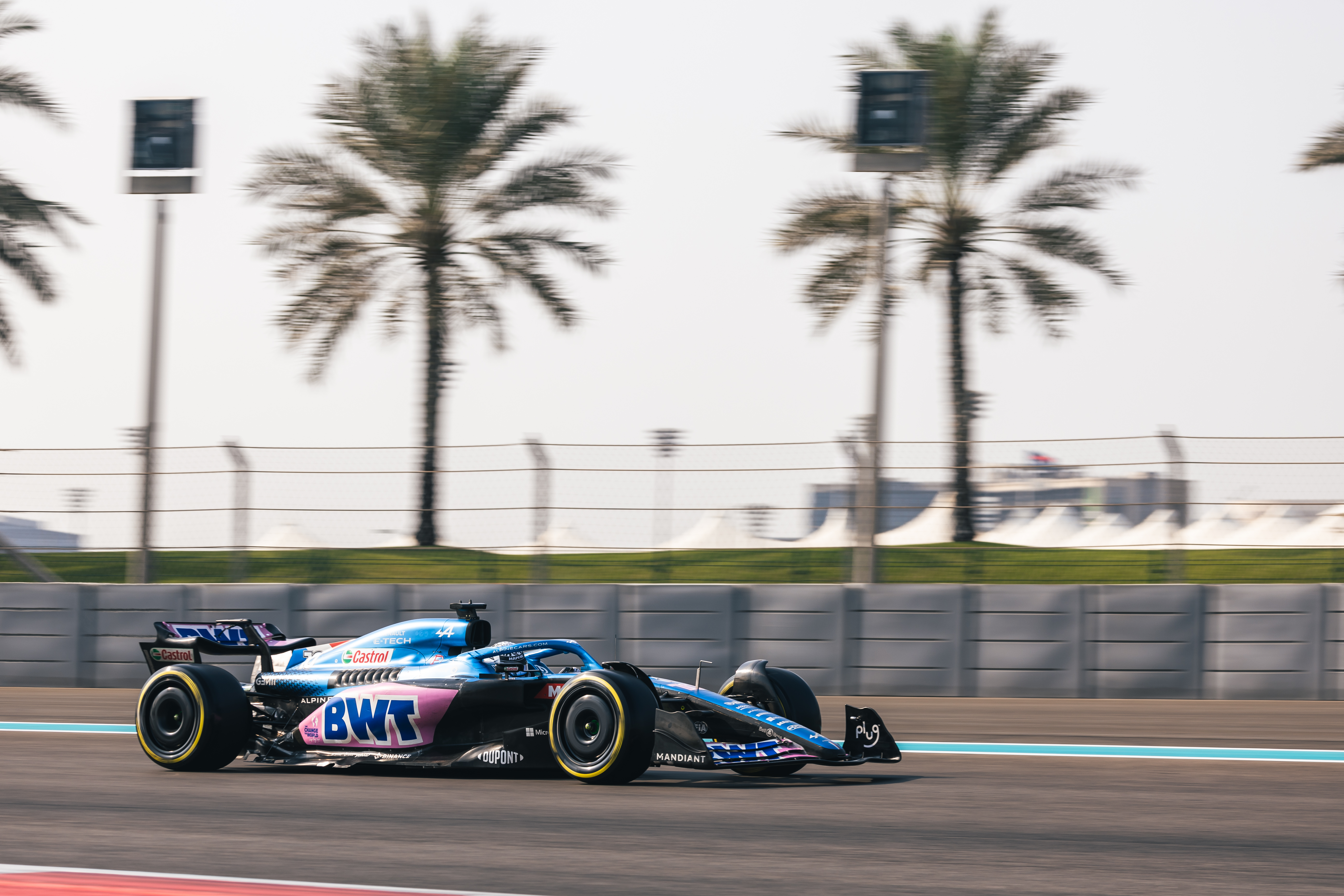 Gasly is therefore far better equipped to avoid getting drawn down the rabbit hole of excessive technical detail. While it might sound counter-intuitive, the value of any data analysis is not simply in how much of it you do but in ensuring it's focused and productive. It's not about doing more, it's about doing it better. Gasly turns 27 next month and is heading into his sixth full season in F1, so it stands to reason the effort he has always invested technically is now more refined. That bodes well for the Alpine move.
But the fact remains Gasly has yet to thrive in F1 outside of AlphaTauri. Given that part of his F1 career amounts to just a dozen races in arguably the toughest gig in F1 as team-mate to Max Verstappen at Red Bull, whether he can do so is currently a question he hasn't had much opportunity to answer. That changes now.
"It will be different for him at the start," says Eddolls. "We're a team that are quite friendly with the drivers, we tend to not be too harsh. I don't know how it will be there. He's fully integrated with us.
"Both times he's been with us, the friendly team approach was something that worked well for him to build up that confidence. Then as soon as he had the race win, we saw a step change in his approach, his level of confidence, his motivation, his belief, the way he would lead and drive the team.
"Having seen that step change in him, having won the race, I don't see an issue with him going into another team because he's got the confidence in himself, he's got super leadership skills, he's very motivating for all of us and he doesn't need that friendly atmosphere [anymore]. I think he can go now somewhere, be his own person and lead and drive the team. He can fit in straight away."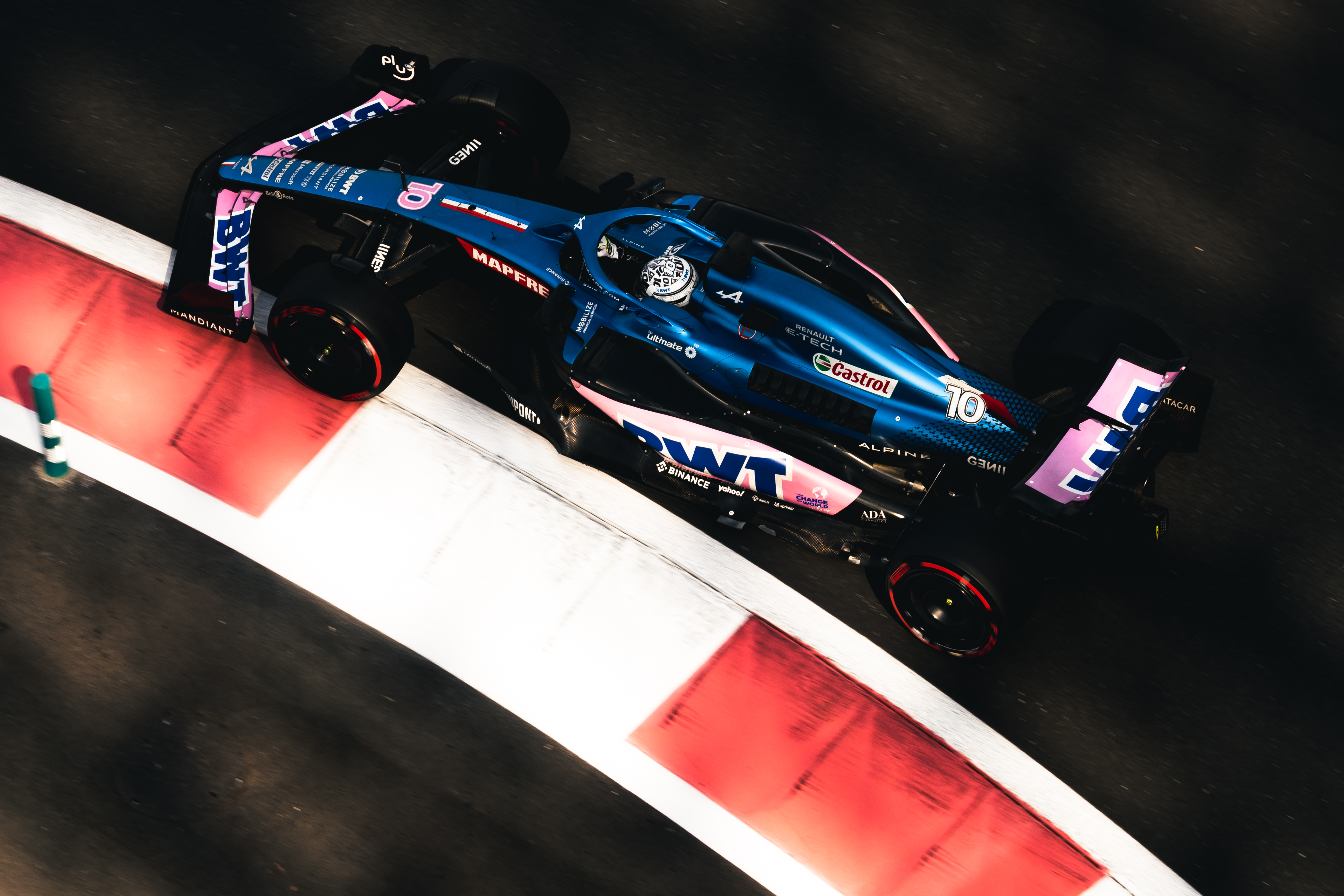 Perhaps the biggest question Gasly must answer is whether he can adapt not only to a new team, but potentially to a car that doesn't give him the characteristics he craves. This was another area he struggled with at Red Bull, unable to match the initial rotation Verstappen could achieve and getting lost as a result. There were also signs of this in 2022 in the AlphaTauri AT03, which didn't give him the rear stability he needed to be able to attack as he wanted in the entry phase.
Generally, these were characteristics the team had been able to give him, which does mean there remain questions about his adaptability. And ultimately, adaptability – particularly when it comes to a driver's ability to handle characteristics that make a car faster but trickier – is the key factor that differentiates the great from the very good.
"I think it is fair," says Eddolls when The Race puts to him the argument that while Gasly can be extremely quick, he has a slightly narrow window dynamically and that the generic characteristics of the current cars make it more difficult to create such a balance.
"Last year [2021] was probably one of the best years that he's had with us. The car was competitive, it was reasonably easy to balance and we could generally come up with a good set-up. He had confidence in the rear-end of the car and because of that he could really extract the absolute maximum potential from it.
"This year [2022], the stability isn't quite what last year's was and he needs that stability to be able to drive fast. And also, I think that there are times where he's trying so hard, he's trying to drive this year's car like it was a car that's capable of qualifying in fourth and fifth and the car's not quite capable of it. Then, sometimes it bites him. So he's still driving as well as he was last year but the car is it's harder to drive, it's harder to set up, it's harder to find the optimum.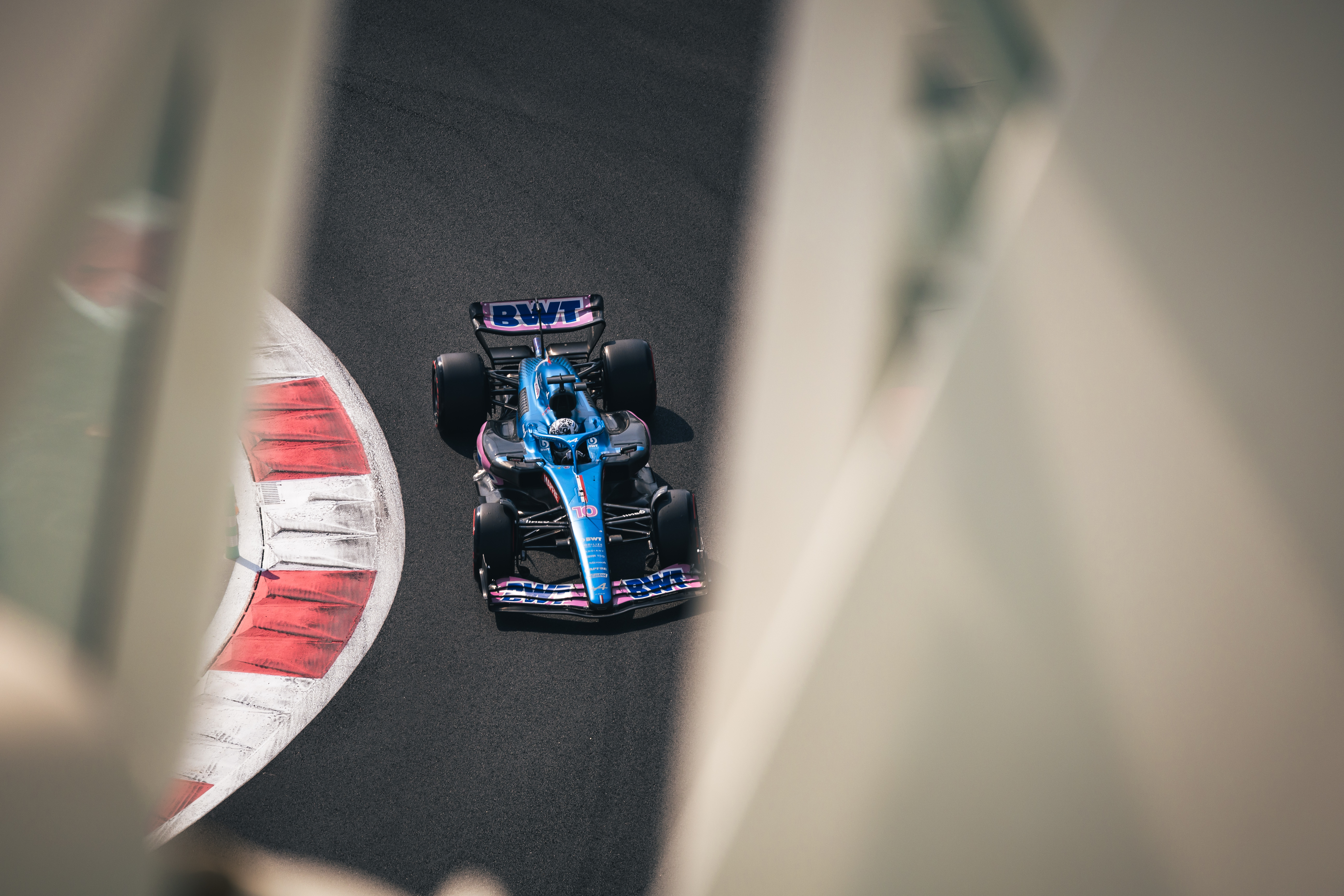 "This year, we've got the big trade-offs between the aero performance and the ride performance, because of the ground effect, you want to run them as stiff and as low as you can but then you've got a ride compromise. So it's trying to find that trade off. Last year, it was easier to find, the car was a bit more benign, this year it's more peaky."
During 2022, Gasly often complained about entry understeer and mid-corner oversteer. That made it difficult for him to attack the corner entry as he hoped, partly because he didn't have the rear stability he needed to do so. If you don't have confidence in the rear end, it can be offset with a little understeer, otherwise, you risk a car that feels 'pointy' to the driver and leads to a lack of confidence to turn in positively because of fear the rear will get out of shape.
The Race puts to Eddolls the impression that Gasly likes to attack the corners provided it has the rear end he can manipulate as he wants and that gives him confidence.
"If he's got the rear on entry, then he can accept a good front from then on in," says Eddolls. "But he really likes to have that initial turn. If he's confident in the rear, then he can turn and really use the front. If the rear is not quite there, then he finds it a little bit more challenging."
This must be interpreted within the context of the AlphaTauri being a limited car last year. That was the first-order problem for AlphaTauri as it meant a car with vices that made life more difficult for drivers. But it does capture what Gasly craves in a car and has done since he first came into F1. He's far from unusual in that regard, as any driver would want rear stability that could compliment a sharp front end. But rear stability is in the eye of the beholder and it's fair to say Gasly needs a less lively back end than, say, Verstappen.
"You'd say a Verstappen can handle a super-loose rear end," says Eddolls. "In the past I worked with Pastor Maldonado and he was somebody who didn't care! He would turn in, the rear would slide out and he'd be fighting the steering wheel chasing it. It didn't bother him at all.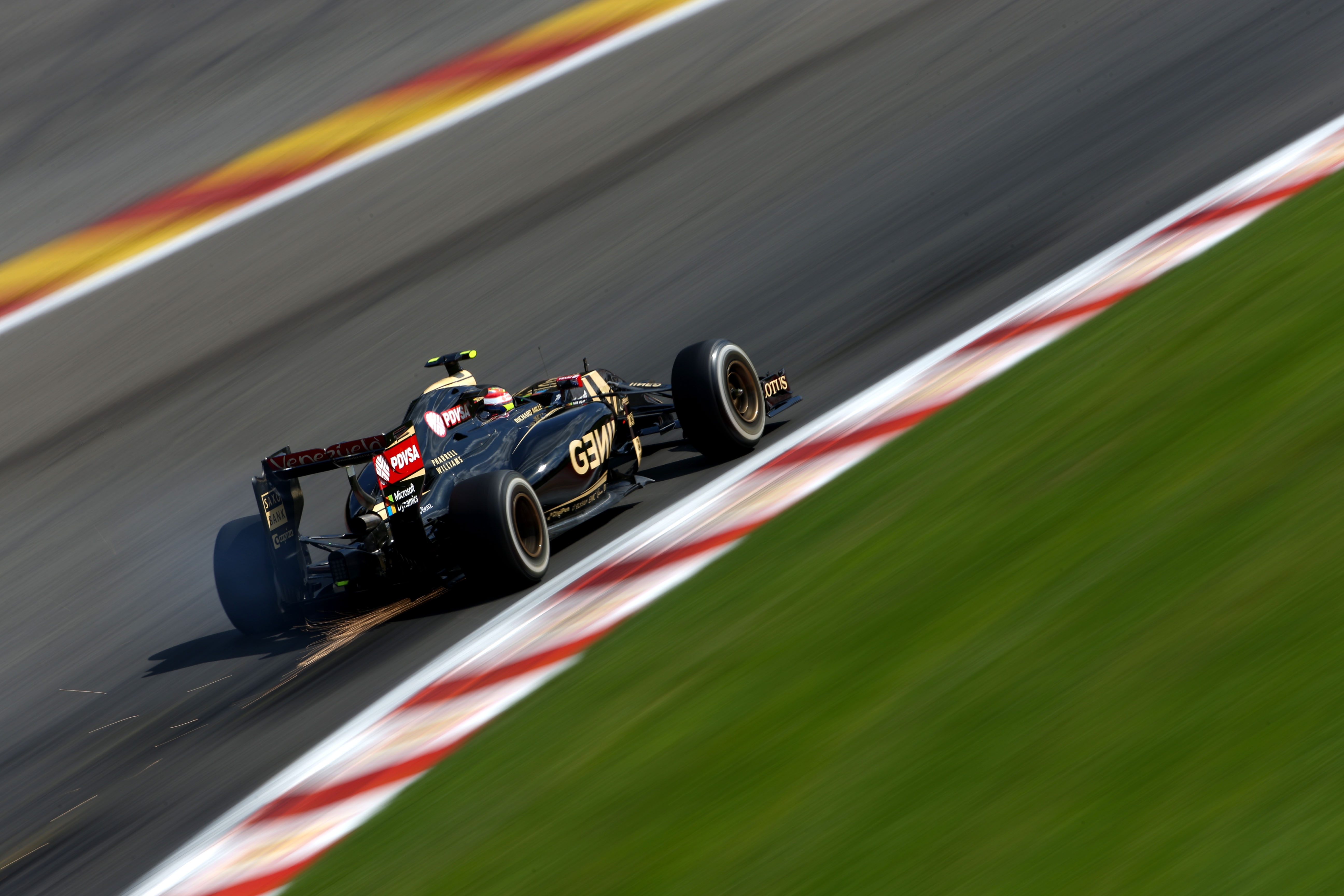 "Our two [Gasly and Yuki Tsunoda] are faster if they've got the confidence that when they turn in, it's not going to step out. Both are at a similar level with that."
Gasly's Alpine career has already started promisingly given he was far happier with the handling of its car when he sampled it in Abu Dhabi last November. But once his Alpine career starts in earnest, it will be a stern test of how much he has evolved as a driver and his ability to integrate with a different team.
After all, when things are right with the car, he can do great things. What the move to Alpine will test is whether that window will be wide enough to deliver that performance level consistently and whether he can be even more than a small-team star.