Before Formula 1 signed off for its summer break, Valtteri Bottas hoped the Hungarian Grand Prix would send a message to his Alfa Romeo team. It did. Just not the one Bottas intended.
A long-awaited floor and diffuser upgrade in Hungary marked Alfa Romeo's first major development for several races. Bottas felt it was no coincidence that he promptly secured his first top-10 qualifying result since May's Spanish Grand Prix – ironically the previous race at which the car had a significant upgrade.
"That was good to be in Q3 after quite some time," Bottas said after qualifying at the Hungaroring, where he ended a run of six races without such an appearance. "And I really think it's thanks to the upgrades that we had.
"If you can gain one or two tenths from the car it obviously makes a big difference in the midfield."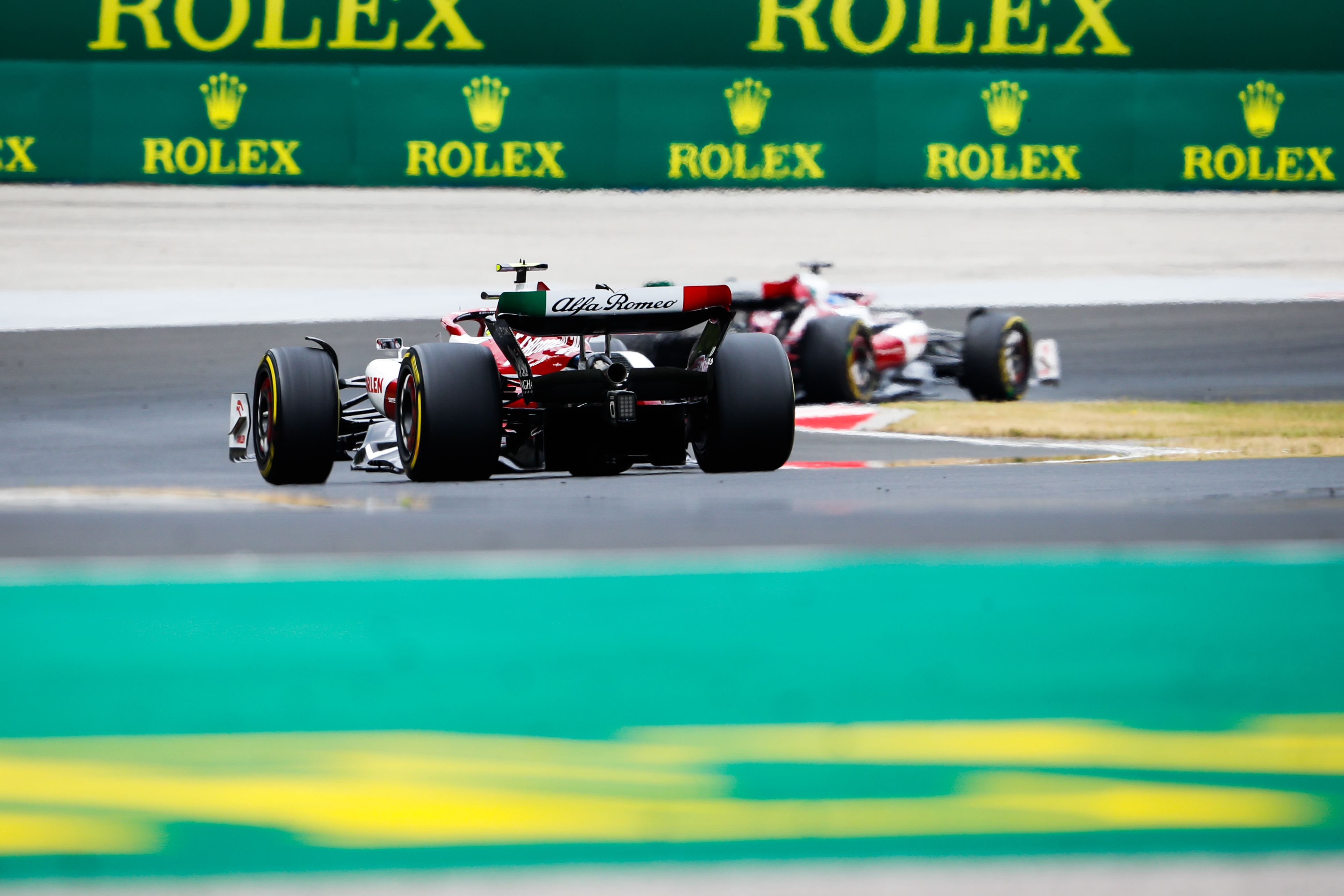 The upgraded Alfa Romeo had more aerodynamic load, "mainly in the mid-corner of all speeds" with a gain of up to two tenths of a second, according to Bottas. He reckoned team-mate Zhou Guanyu would have joined him in Q3 in Hungary if he had the updates as well, further highlighting how "crucial" the developments are.
These were all very encouraging noises from the Alfa Romeo camp. More importantly, though, Bottas wanted to turn it into a points finish in the final race before the shutdown. He felt Alfa Romeo, which isn't running at the cost cap and has been more modest with its developments compared to midfield rivals, needed a boost.
"It would be a good example for the whole team that once we bring new bits to this car, that is the key to keeping us fighting for the top 10 and in the points," he said.
Instead, though, the Hungarian GP sent another message to Alfa Romeo – and it was a very familiar one. Just when Bottas thought the team was about to correct one key 2022 limitation (a lack of development), an equally large limitation (reliability) bit him hard.
The deja vu was palpable: a third retirement of the season for Bottas and seventh for Alfa Romeo across its two cars. Throw into that an astonishing number of car problems in Friday practice sessions for Bottas and there's a pretty concrete case for the Alfa Romeo C42 being F1 2022's most unreliable car.
"Where we probably have suffered most is in general is reliability, where we had a few setbacks," says technical director Jan Monchaux.
"It is something which has highest priority for us to sort out, and make sure we can give a car for both driver so they can run all the sessions and also brings a car home on Sunday.
"Because we left a lot of points on the tracks this season and that's pretty annoying."
Poor reliability undermines even the fastest car. And the Alfa Romeo is clearly quick – when it isn't falling behind competitors that are developing better.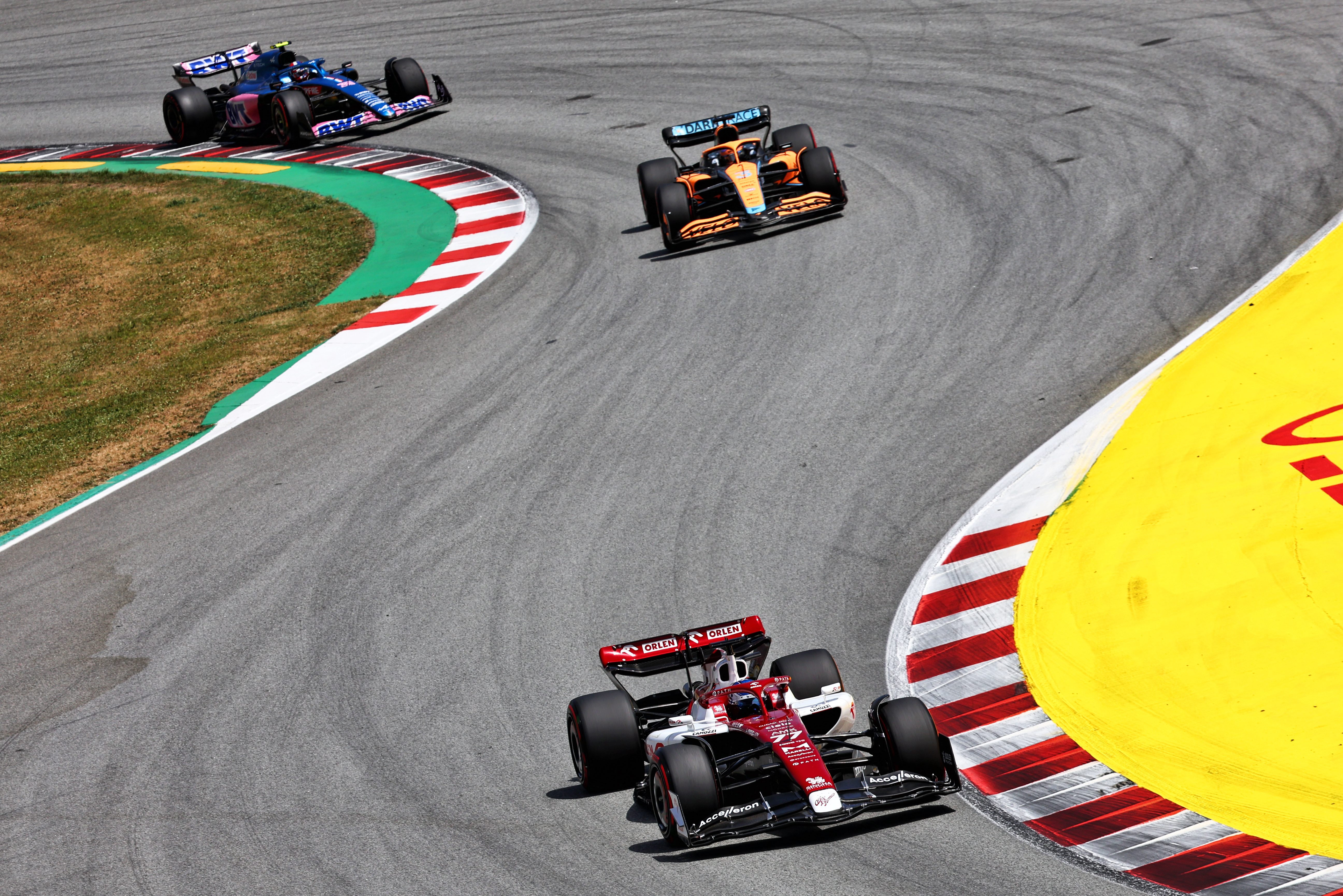 On balance the Alfa Romeo has been the sixth-fastest car, a respectable 0.24% behind midfield benchmarks Alpine and McLaren. But it started the season quicker than both, with a car that looked well-refined and was probably lighter than its immediate rivals, and fading from that position is a disappointment.
"I can't use the word too easily – we are satisfied with the basis, but it's also about the development during the season," says Monchaux.
"Our competitors are not sleeping, so it's about also bringing updates and bringing updates all within the cost cap, which is quite an interesting exercise."
Alfa Romeo's last upgrade before Hungary was in Spain, where even with a compromised strategy Bottas turned seventh on the grid into sixth at the finish. It's still his second-best result of the season.
At that point Bottas was enjoying a superb first season with Alfa Romeo and his run of results was very impressive: sixth, DNF (while on for sixth), eighth, fifth, seventh, sixth. He scored 38 points and was eighth in the drivers' championship, right behind McLaren's Lando Norris and ahead of both Alpine drivers.
He's scored just eight points in the seven races since then, although profligacy elsewhere in the midfield means he's still ninth in the championship. Nonetheless, one of F1's greatest feel-good stories from early 2022 has faded dramatically from view.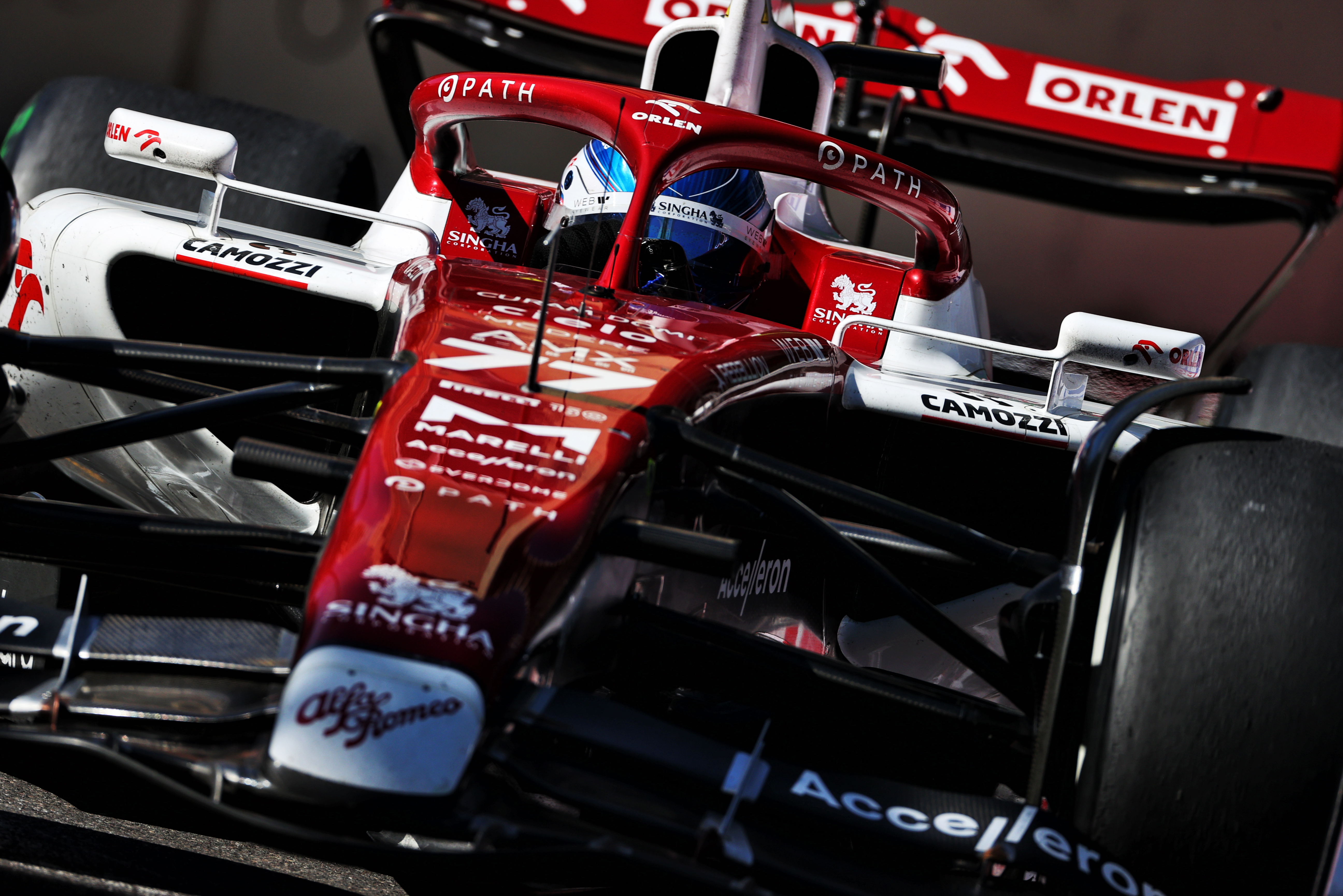 Alfa Romeo will care about that a lot less than the missed points. It has an opportunity to cement sixth in the championship, which would be the Sauber operation's best finish of the hybrid era and highest placing since 2012. But the message from Bottas for the second half of the season is clear.
He admitted in Hungary that prior to losing power, he was already falling away from the points because of poor strategy, so it's not like reliability cost him a great result there – like it did in Saudi Arabia and Britain. But that was the smallest of consolations.
"For sure we're lacking in reliability," Bottas said. "In terms of pace, we were a bit better this weekend than in the previous races, so that's positive but yes, we do need to finish the races.
"The pace has been there but not consistently, so we need to keep on working on that, but it would have been an even greater shame if we were about to score points again and we had the issue.
"So, high focus on reliability first and then on performance as well."
Alfa Romeo has been trying to address the former all season, but the range of problems cropping up – cooling, hydraulics, gearbox, water pump, power unit – indicate that neither Sauber nor its engine partner Ferrari is fully on top of everything.
Bottas might take some solace from the fact Alfa Romeo is planning further developments, though. Even though this has been a big rebound from 2022, the team doesn't sound like it is settling for sixth place.
McLaren and Alpine are quite a way ahead – 44 and 48 points respectively – but Monchaux is bullish that on outright performance Alfa Romeo can target those teams.
"I would hope we can spoil the party of the orange and blue guys," he says, "and be there to also have a word to say up until the end of the season.
"We're only at halftime. It's a matter of now being consistent, bringing updates.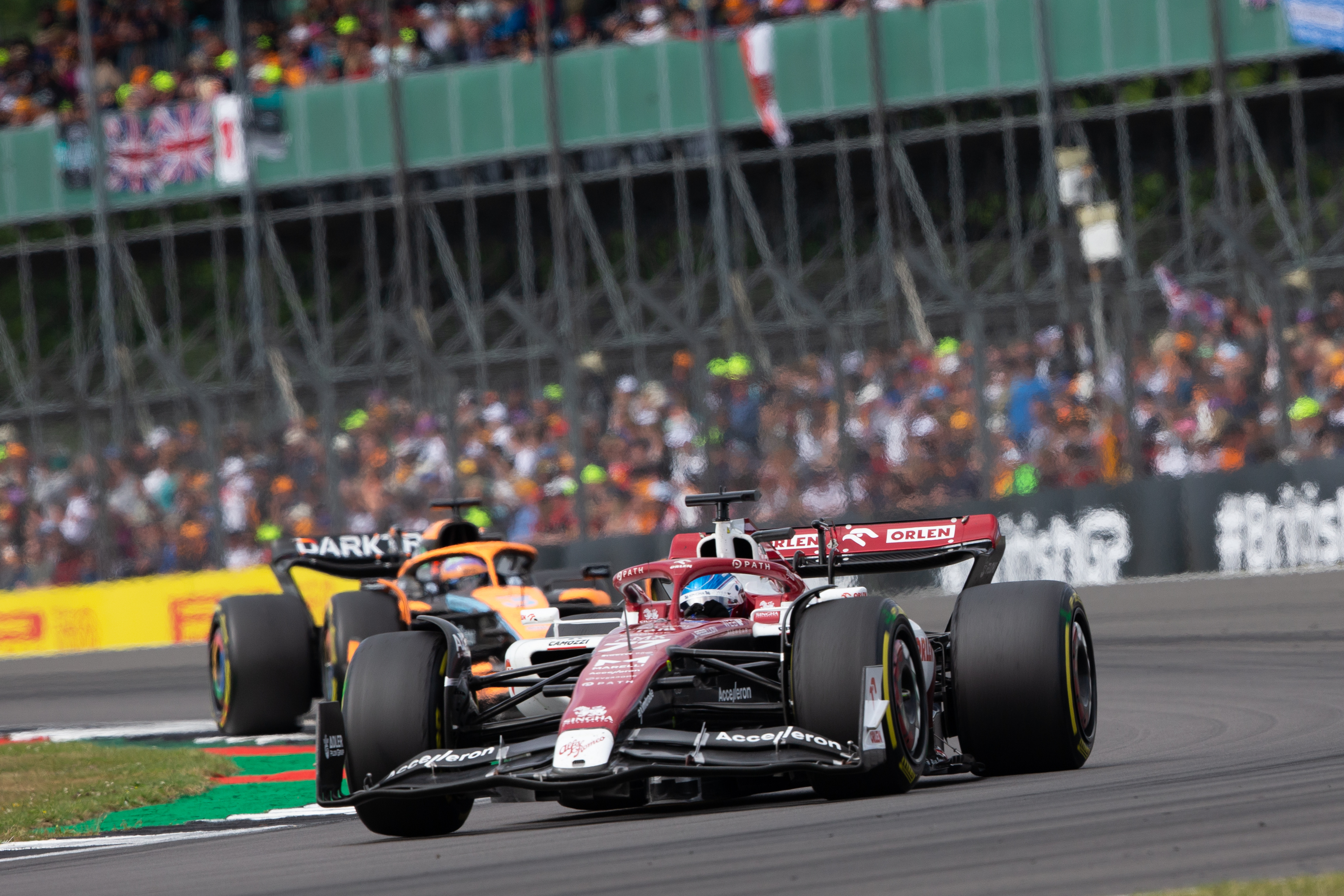 "From the pure pace of the car, we can go and challenge these guys. But the midfield is so tight, you can easily end up in the back of Q2 or even not past Q1: four tenths is really, really tight.
"It's going to need a flawless exercise for the rest of the season if we really want to go and challenge the higher positions."
So far, Alfa Romeo's season has been far from that standard. Addressing that will be a big test of its current capabilities and its longer-term ambitions.