The revival of the Sauber-run Alfa Romeo Formula 1 team has been one of the big stories of 2022, with a team that hasn't finished better than eighth in the constructors' championship since before the V6 turbo hybrid era began in 2014 proving to be a powerful force at the front of the midfield.
But amid its successes, there have been signs of old problems holding it back.
Last season, car problems and mistakes cost the team opportunities to score and despite it recording a healthy 51 points so far this year to hold sixth in the constructors' championship, that tally could arguably be even higher.
Fridays have proved especially problematic – with lead driver Valtteri Bottas particularly badly affected. Out of the 17 Friday free practice sessions held this year, Bottas has completed three or fewer laps in five of them thanks to reliability problems. On top of that, he also missed FP2 at Imola, held on Saturday morning, because a new car was being built up around the spare chassis thanks to damage done by an exhaust-related stoppage in qualifying the previous evening.
Team-mate Zhou Guanyu has at least fared better than Bottas on Fridays, completing a total of 422 laps so far compared to just 283 for Bottas – but he's retired from races three times.
The problems that have struck Alfa Romeo have been a combination of self-inflicted, for example, the cooling problem that eliminated Zhou in Baku and the exhaust problem at Imola, and those originating with Ferrari, such as Bottas's MGU-K failure on Friday in Monaco.
Bottas also struggled on Saturday and Sunday in Baku thanks to a rear suspension problem that wasn't diagnosed until after the race. But the main weakness has been Friday setbacks.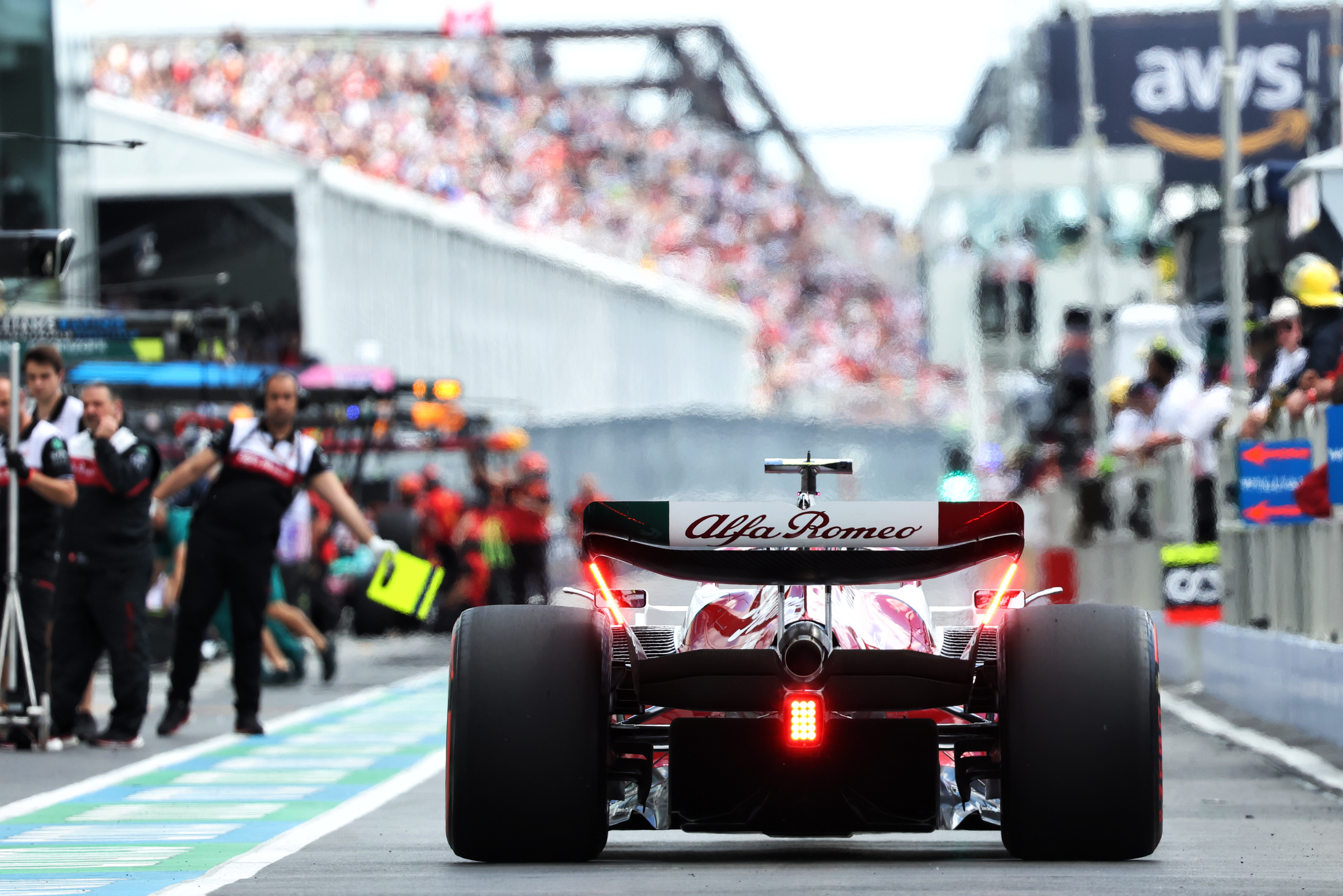 "It made things more difficult," said Bottas when asked by The Race about the impact of the Friday problems.
"Sometimes I think we've made some pretty awesome recoveries from difficult Fridays. Miami was a good example for me.
"But once it's so close in the midfield that hundredths of second matter, then you just can't afford to lose track time when at the same time everyone is out there learning and fine-tuning their set-up. It's Formula 1 and you can't afford it, it will always penalise you."
Alfa Romeo's Friday running has also been impacted by a lack of parts since its aerodynamic upgrade was introduced in Spain last month.
This has led to the team running its old parts during Friday practice before switching on Saturday, but will no longer be necessary at Silverstone this weekend.
"Friday we still have some problems with the reliability still and we are working to get better," said Alfa Romeo head of trackside engineering Xevi Pujolar.
"Then obviously in terms of performance on Friday, for precaution we have been running an older package on Friday.
"[Now] we'll be in a position where we will run the same package for the entire weekend. So then everything will be a bit easier."
Alfa Romeo's caution on parts is the result of being restricted on the new-specification aero introduced in Spain.
This is primarily down to parts lost earlier in the season, notably at Imola where Zhou was eliminated from the sprint race in a collision with Pierre Gasly and Bottas had the exhaust problem that led to extensive damage, having a knock-on effect on the production process.
"We had some incidents at the beginning of the season," said Pujolar. "To catch up with all the production of spare parts from the packages that we were running, and in parallel having the production of the new packages, that is something that has been the limitation. From Silverstone onwards, we are in a good position.
"Also, we were taking a bit of a margin. Tracks like Baku, Montreal and Monaco when you are close to the walls, just to make sure that if we have some damage on Friday that we don't pay consequences later on. So now it will be better for the next few races at least."
Pujolar suggested it wasn't a "big issue" to run with the older specification on Friday in terms of set-up work as it only has a laptime impact.
Yet Bottas isn't convinced – and he also reckons that continuity of specification gives the driver more confidence.
"It definitely gives you a bit more comfort," said Bottas. "When you know on Friday or Saturday that you only have one piece of that spec floor or rear wing, you can't take as much risk.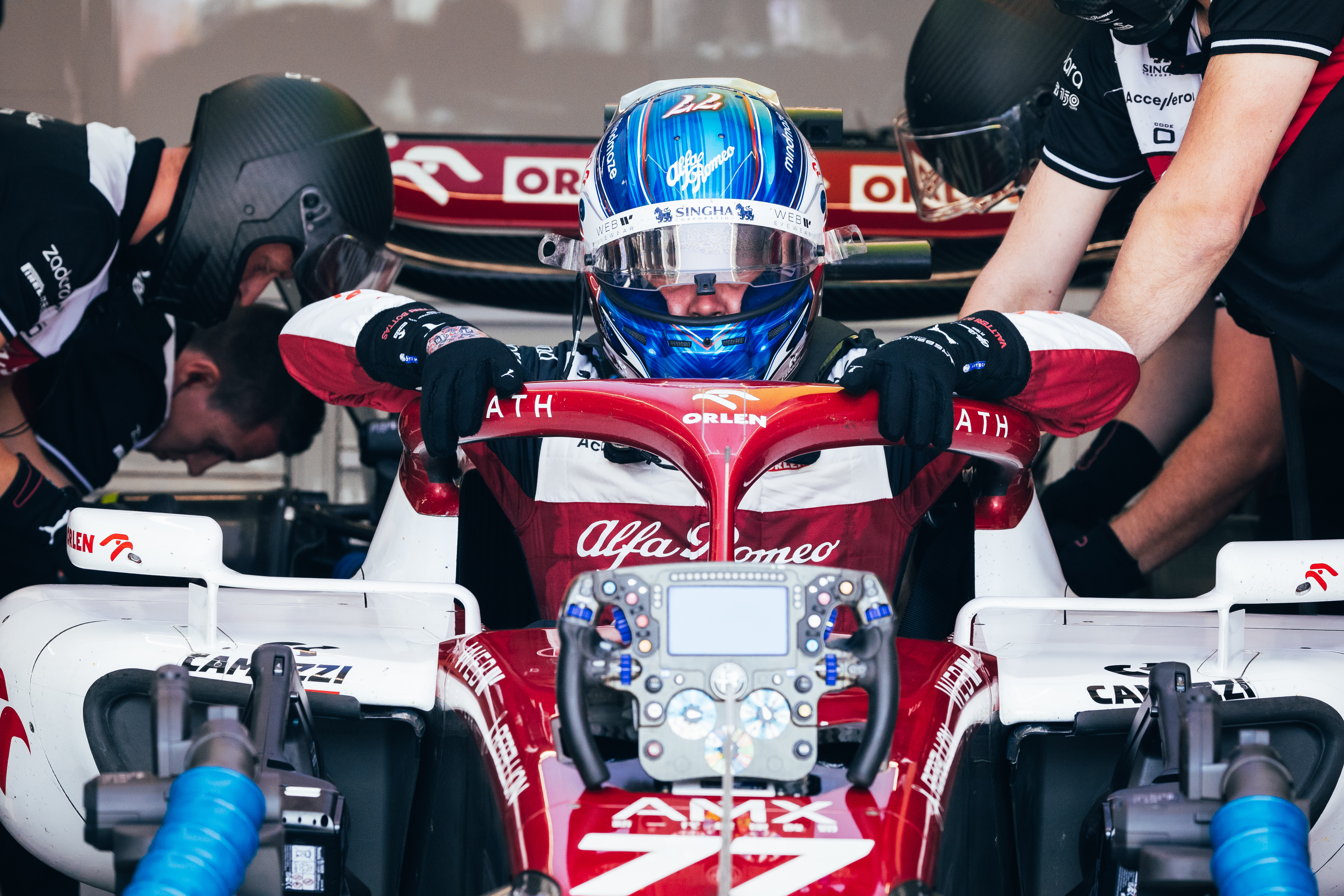 "And also for the set-up work, it definitely makes things easier that we can just have the same spec car from first practice for the rest of the weekend. When you change fundamental things like a diffuser, which was a big step for us, then things always change a bit."
Reliability is a bigger question mark. Any Ferrari-related concerns are beyond the control of a team that not only uses its power units but also gearbox internals. Alfa Romeo produces its own gearbox casing in order to facilitate running pushrod rear suspension, a decision it has made primarily for cost-cap reasons.
But those problems that are within the team's control are arising more often than would be liked, with Alfa Romeo only ranked ninth for the season in terms of kilometres completed during grand prix weekends at 11,470km. Only Haas – a fellow Ferrari customer – lags behind, while Mercedes leads the way with 13,124km.
The fundamental pace of the car is more encouraging. The Alfa Romeo is on average the sixth-fastest car, but it's in a very tightly-packed group with Alpine and McLaren and has shown midfield-leading pace on several occasions. Its main weakness, rear-end instability in faster corners, has been improved and it's a reasonably balanced car in terms of all-round performance.
Pujolar hopes to be in a position to be best-of-the-rest behind Red Bull, Ferrari and Mercedes – the latter of which has been third-best on race days at the vast majority of grands prix – at Silverstone.
"We can expect to be fighting at the top of the midfield again," said Pujolar.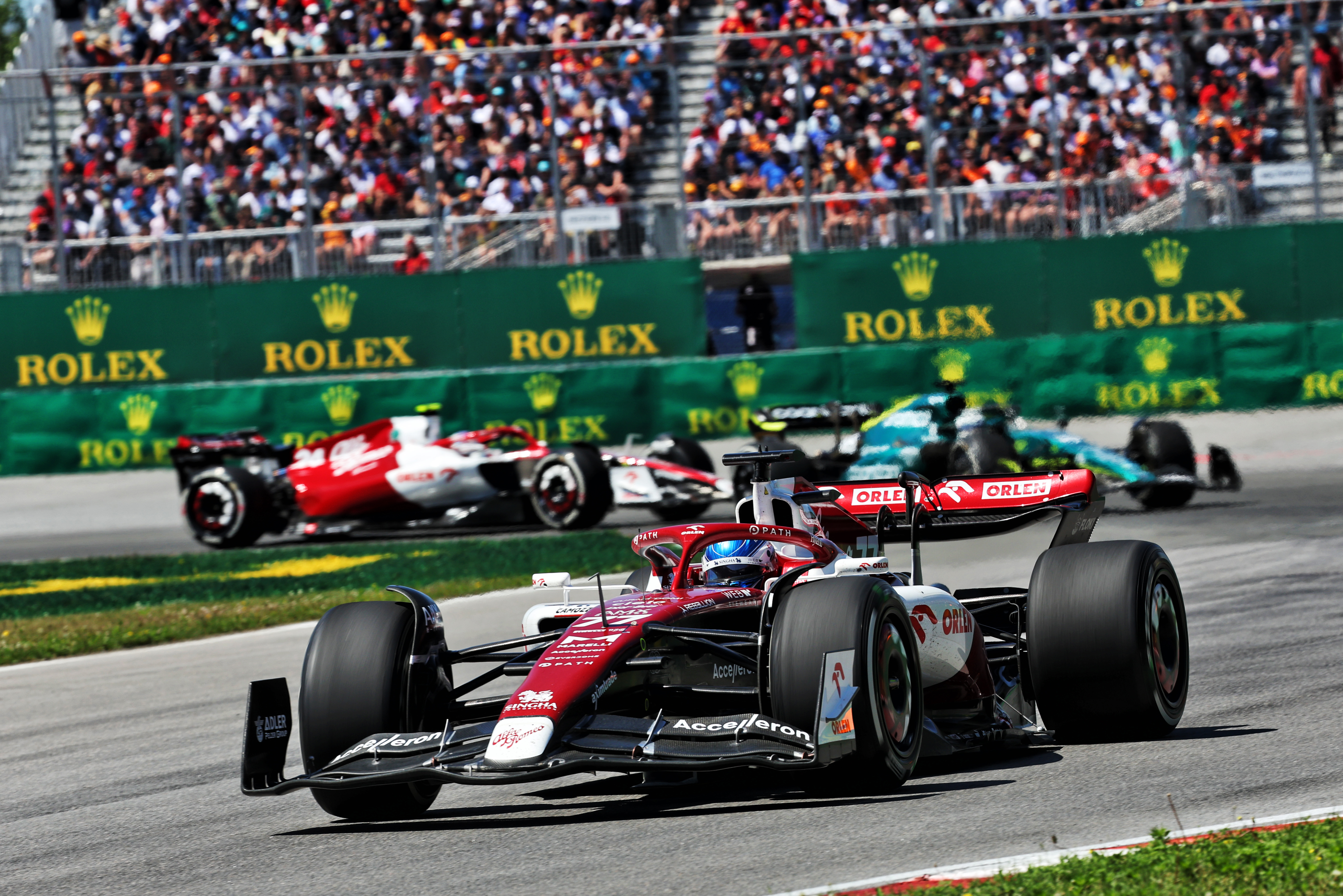 "We need to see [as] I don't know if some teams will bring some packages in Silverstone. But I would say we have been pretty consistent at all different types of tracks and different types of aero efficiency as well.
"So for the next couple of races we expect to be fighting at the top of the midfield with Alpine, McLaren, see if we can get more points.
"Double points, that's our target. We're in a position that we want to be in Q3 with both cars, and that's the way then we can fight solid races against Alpine first."