Max Verstappen believes Red Bull's car is in a better place than in Formula 1 testing last year, dropping some optimistic hints about the RB16B amid the usual pre-season caution.
Verstappen topped the opening day of this Bahrain test and completed more laps than anybody before handing over to new team-mate Sergio Perez for the second day.
Perez's running was interrupted when the left side of his engine cover broke off, but he still completed more than 100 Saturday laps – then led the way on the final morning as well.
Red Bull ended the 2020 season by beating Mercedes in the Abu Dhabi Grand Prix but by that point the dominant team of the V6 turbo-hybrid era had long since completed another title double.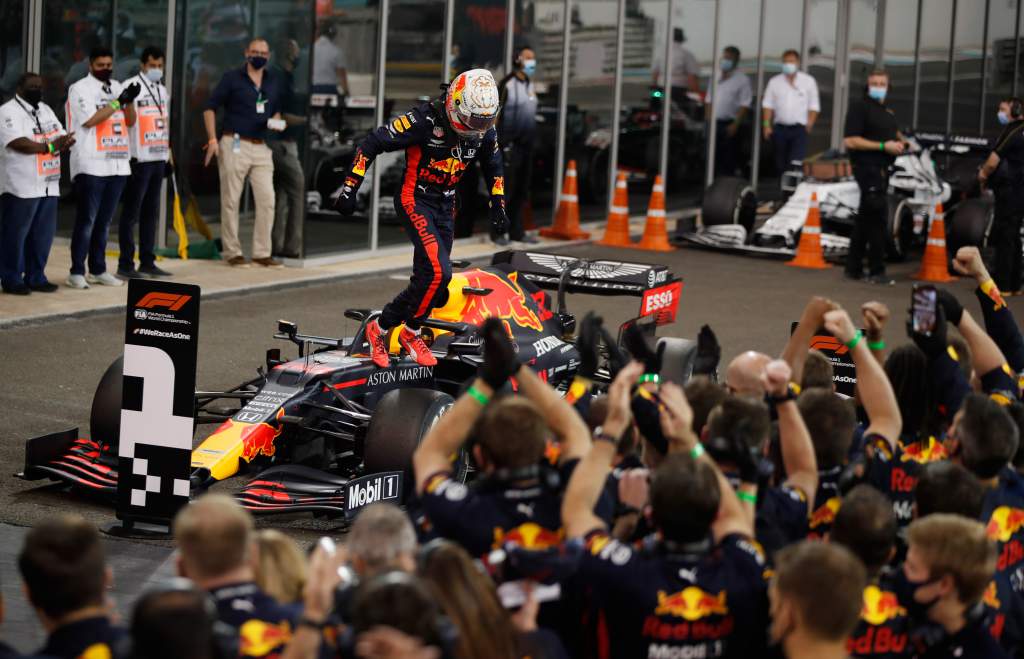 With Ferrari falling back dramatically and not expected to recover its deficit in one winter, Red Bull remains the only likely hope of a threat to Mercedes in 2021.
Verstappen's appraisal of testing so far, which came before he was due to take over the RB16B again for the final half-day on Sunday, contained all the usual caveats: that it's difficult to determine the extent of performance gains, Mercedes must still be the favourite, and it's too early to say how good Red Bull is looking.
But there were also signs of Red Bull's strong health, especially relative to last season, within Verstappen's typically guarded answers.
"Compared to last year it feels better," Verstappen admitted. "But I think we also improved our car a lot compared to the beginning of last year, even throughout the season last year."
That's significant because Red Bull's history of slow starts in this engine era continued last year when pre-season optimism faded to an early pummelling at the hands of Mercedes yet again.
The 2020 car exhibited some concerning characteristics at testing, which were then exacerbated by a range of upgrades added by the time the season belatedly began in the summer.
Red Bull then spent most of the season unpicking its development mistakes and eventually turned the RB16 into a Mercedes challenger, albeit with the caveat that Mercedes' W11 was not upgraded beyond the seventh round of the championship.
Avoiding that familiar pattern of wasting time early in a season correcting weaknesses is crucial if Red Bull and Verstappen can fight Mercedes in 2021. And any sign indicating Red Bull has managed that is more important than being quickest at this stage.
It's all relative to where Mercedes' W12 is, but the suggestion that the RB16B is closer to where Red Bull finished 2020 than where it started is a good start. As is the mileage completed so far and the feedback Verstappen is getting behind the wheel.
"What was the most important was just to get a lot of laps on the board, and start to understand the car a bit, what you want to do with the set-up," said Verstappen. "And try things on the car as well.
"I have to say that they were all responding like we would have hoped. So I think that was very positive.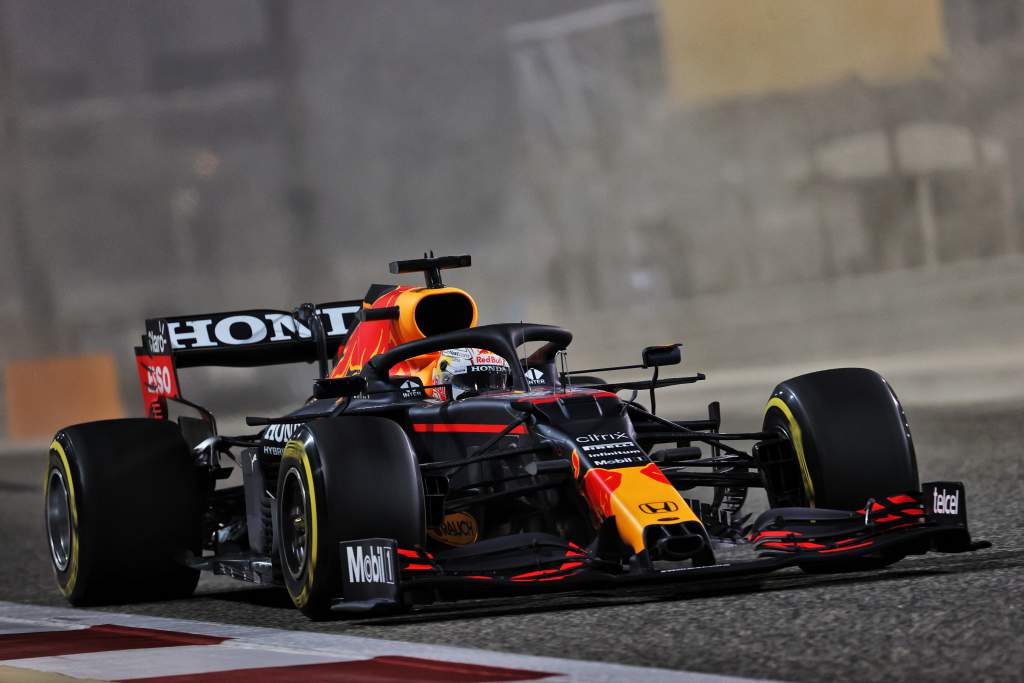 "Nobody really has shown anything. I was just very happy that we could do that many laps, because that's the most important.
"The engineers and everyone back at the factory, they want a lot of data and then from there we'll find out in Q3 in the first race weekend where we are.
"What was most important [personally] was just the set-up changes we made to the car, they were responding.
"Every choice is a bit different from what you want from the car, also track temperatures [influence it], the day I was driving was very warm. So I don't think you can talk about proper limitations or whatever.
"But everything was just working well. You're driving the car, you're changing things on the car, and they work."
The mileage has enabled Red Bull to tick off its programme exactly as hoped, whereas Mercedes lost half a day on Friday to a gearbox problem, and the more the RB16B is on track the more Verstappen and Perez have been able to work on understanding it.
Red Bull's high mileage, and that of its sister team AlphaTauri, also bodes well for Honda's all-new engine, which Verstappen says has run with "no hiccups, nothing" even though he will not comment on its performance gains beyond saying it "feels good".
A key question for 2021 is what the impact of the revised rules reducing downforce at the rear will be.
This change was cited by Mercedes' world champion Lewis Hamilton as a factor in him spinning into the gravel on the second day of testing.
One year ago, rear-end instability emerged as the main problem for Red Bull's car, causing spins in testing and trouble for Verstappen and then-team-mate Alex Albon once the season began as well.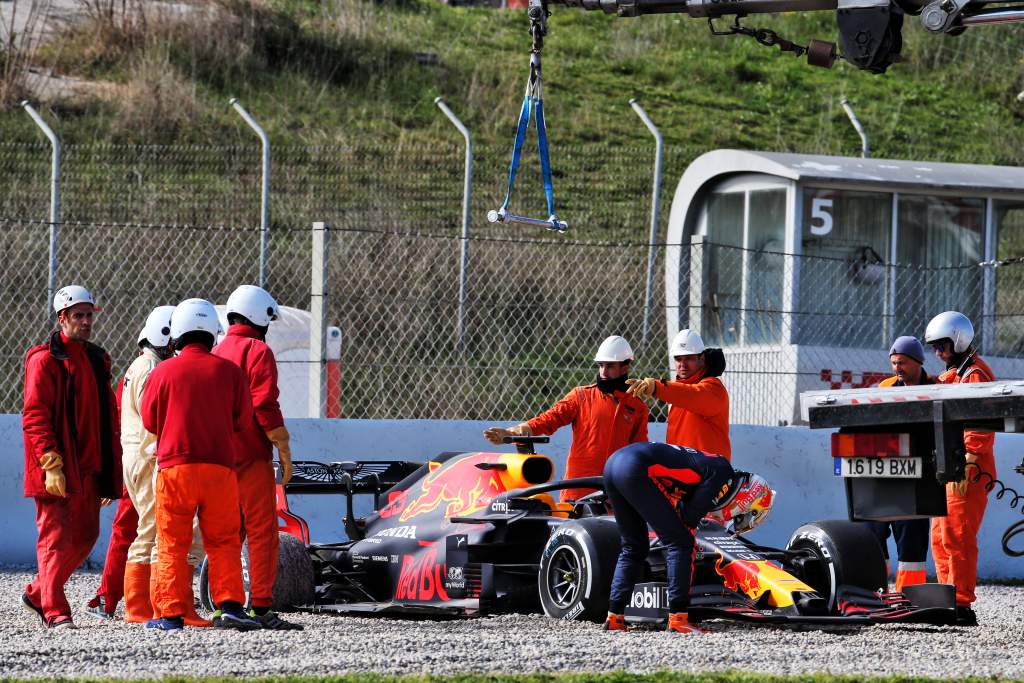 Verstappen says he was never lacking confidence because he adjusted to the limit of the car and drove within what he had. Where that limit is now with the new rules will be important, and Verstappen says it was always going to "feel different" to last year but hints that Red Bull has not been caught out by the change.
"From my side it's never good enough but at least it was stable enough to feel comfortable in the car, and it was all good," Verstappen said.
"There are of course always things that can be done better, so that's what we will focus on again when I'm in the car in the afternoon.
"But it was just a positive start to the test."
Verstappen's final laps in the car will come in the evening, when conditions are most relevant to qualifying and the race that will kick off the season in Bahrain in two weeks' time.
He is not putting too much emphasis on that, and has played down the likelihood of a full qualifying simulation. And he insists the competitive picture is "still the same as before we came to the test", which means Mercedes is the favourite as the reigning world champion (since 2014).
"It's a test," said Verstappen. "The amount of times that Mercedes has stopped the testing in the last few years is not that high, so it doesn't really say a lot about pure performance.
"For us it's just all about gathering a lot of data."The optimistic Red Bull hints coming from Verstappen