The most significant thing about Max Verstappen's early signing of a Red Bull deal Formula 1 to 2023 is Honda.
Currently committed to F1 only until the end of next year, if the Japanese automotive giant should choose not to extend its contract it puts Red Bull, and even F1 itself, in tricky waters.
Verstappen's signature is in large part Red Bull trying to shore up its engine supplier's future participation beyond 2021.
Honda's racing arm is in thrall to Verstappen. He alone could be the difference between it staying or not. When the factory in Japan lays on a kilometre-long corridor of applauding workers for its visiting star driver, it's the foundation of something very special.
Already they are talking of him as 'a young Senna'. There is no ambiguity whatsoever in the racing arm of Honda wishing to build upon its breakthrough success of last year and to fight for world championship titles as it last did in the Senna era.
But the board of the company is not so universal in its enthusiasm for F1 at a time of such financial and environmental challenges. Verstappen just might be the crucial factor in the board's swing vote.
Let's assume the Dutch sensation's signing does the trick of keeping Honda involved and thereby not triggering any break clauses in Verstappen's contract. Let's also assume that Mercedes will continue in F1 beyond the end of this year – and that Lewis Hamilton will continue as its lead driver. None of those are totally safe assumptions, but from the perspective of right now, they are realistic.
Given those assumptions, what might be the further significance of Verstappen's new deal?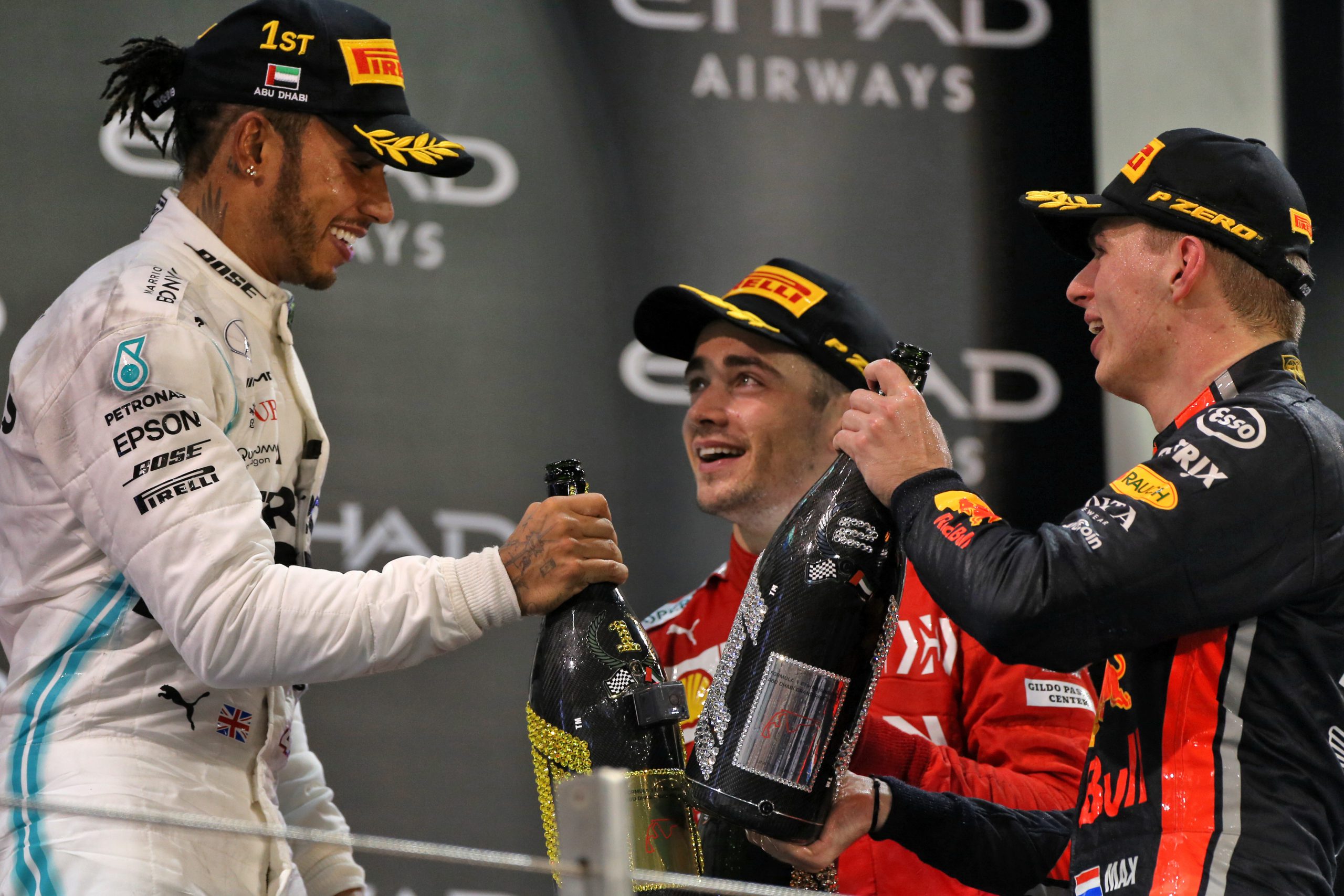 The driver market is always a house of cards. Right now the top three teams are respectively led by what are currently – during the 2019-20 off-season – perceived to be the top three drivers, Hamilton, Verstappen and Charles Leclerc.
But there is another who has realistic claim to be in this group. Daniel Ricciardo's frustrations at Renault last year were well hidden behind the sunny disposition but are most definitely there. With his career clock counting down, don't be surprised to see him looking for a quick exit back to a top team rather than waiting to see if the Renault project will come good.
What does this have to do with Verstappen's new contract? Max's re-signing would seem to close off Sebastian Vettel's most realistic alternative to staying at a Ferrari that seems to view his team-mate Leclerc (signed to 2025) as its main hope.
Had Verstappen moved on, Red Bull would have needed a plug-in top driver and Vettel could have been that. But now his prospects of ever again being the lead driver at a top team look slim – unless he can somehow turn the tide of time this season.
It's difficult to imagine someone of Vettel's achievements settling for anything other than a potential race-winning team and so the prospect of his retirement at the end of this season (when his current contract expires) must be on the radar.
If Vettel did retire, what would Ferrari do for a replacement? Next in line in its young driver squad is Antonio Giovinazzi but he's yet to show the sort of form at Alfa that would justify his promotion to the big team.
Ricciardo would be a natural fit there and a Leclerc/Ricciardo line-up would be a formidably powerful one in keeping with the Scuderia's status. Could Ricciardo, any more than Vettel, prevent himself from becoming just a number two to the younger man with the long contract? Maybe, maybe not. The point is, he will believe that he can.
He could reason he'd rather accept this final throw of the career dice than waste any more years on a project that may never reach its goal.
But quite aside from the Honda, Hamilton and Mercedes assumptions, there is yet another potential complication that could change this whole equation: Red Bull's second driver.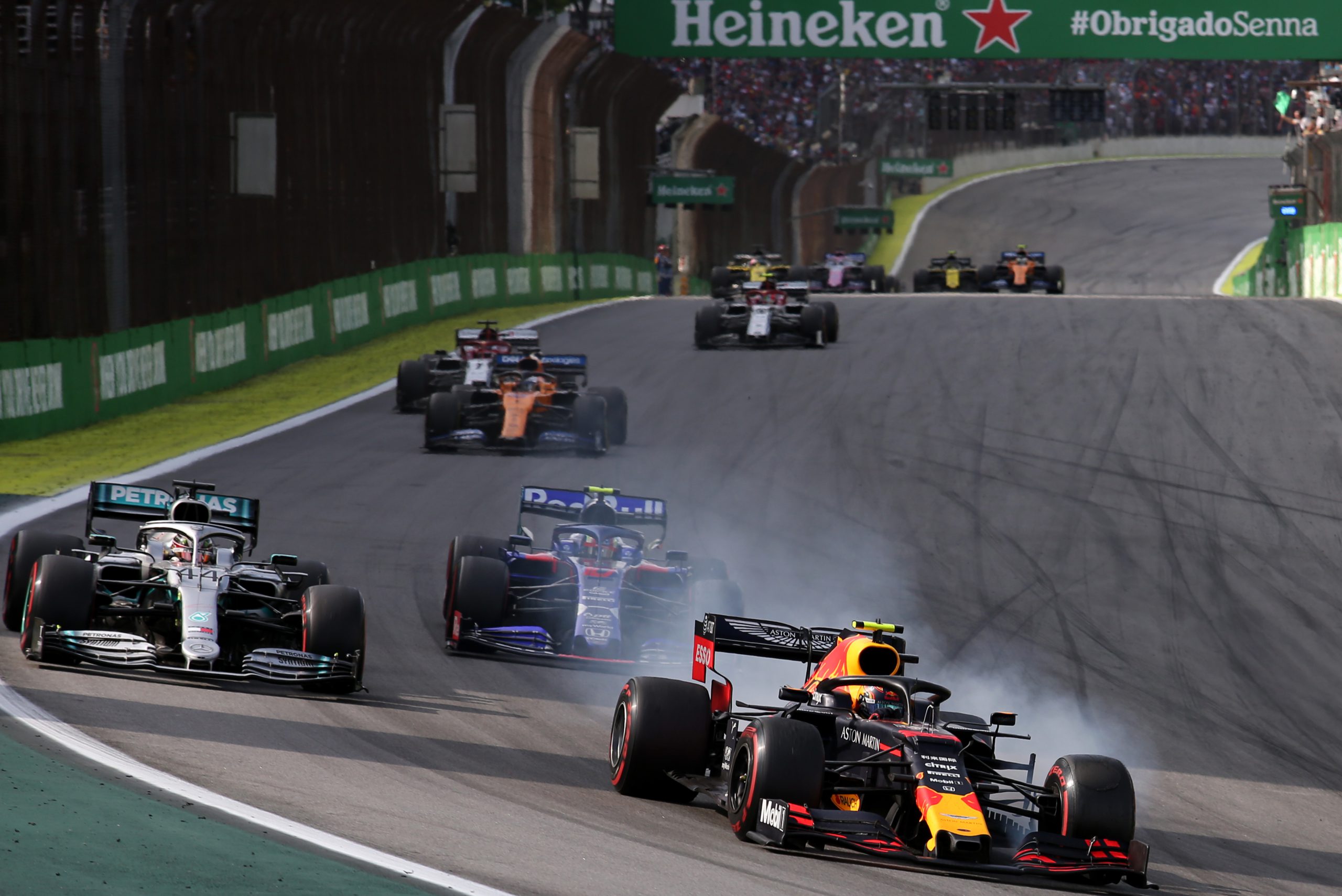 Alex Albon last year showed flashes of great potential in a dizzying rookie campaign in which he was promoted to a top team with just half-a-season of F1 experience.
But he is well aware of the need to be competing much more consistently close to Verstappen's level in his sophomore year. If the Red Bull/Honda combination makes the final leap this year to genuine championship contention, it cannot afford an under-scoring second car when Mercedes and Ferrari have drivers of the calibre of Valtteri Bottas and Vettel.
In such a situation, might circumstance throw Red Bull into a reunion with either Ricciardo or Vettel as Verstappen's 2021 partner?
Admittedly, these are all speculations based upon 2019 perceptions of driver performance – which could look ridiculous a few races into the 2020 season. But that idea of Verstappen's new contract dulling the 2021 silly season is not necessarily valid.