The Race's expert Formula 1 technical columnist Gary Anderson is sharing his memories of the F1 cars he designed via our social media channels over the coming weeks.
To kick off, he's been reminiscing about the early Jordans.
Jordan 191 – 1991
Drivers: Bertrand Gachot/Michael Schumacher/Roberto Moreno/Alessandro Zanardi/Andrea de Cesaris
Engine: Ford
Constructors' championship: 5th, 13 points
Best result: 4th, de Cesaris, Canada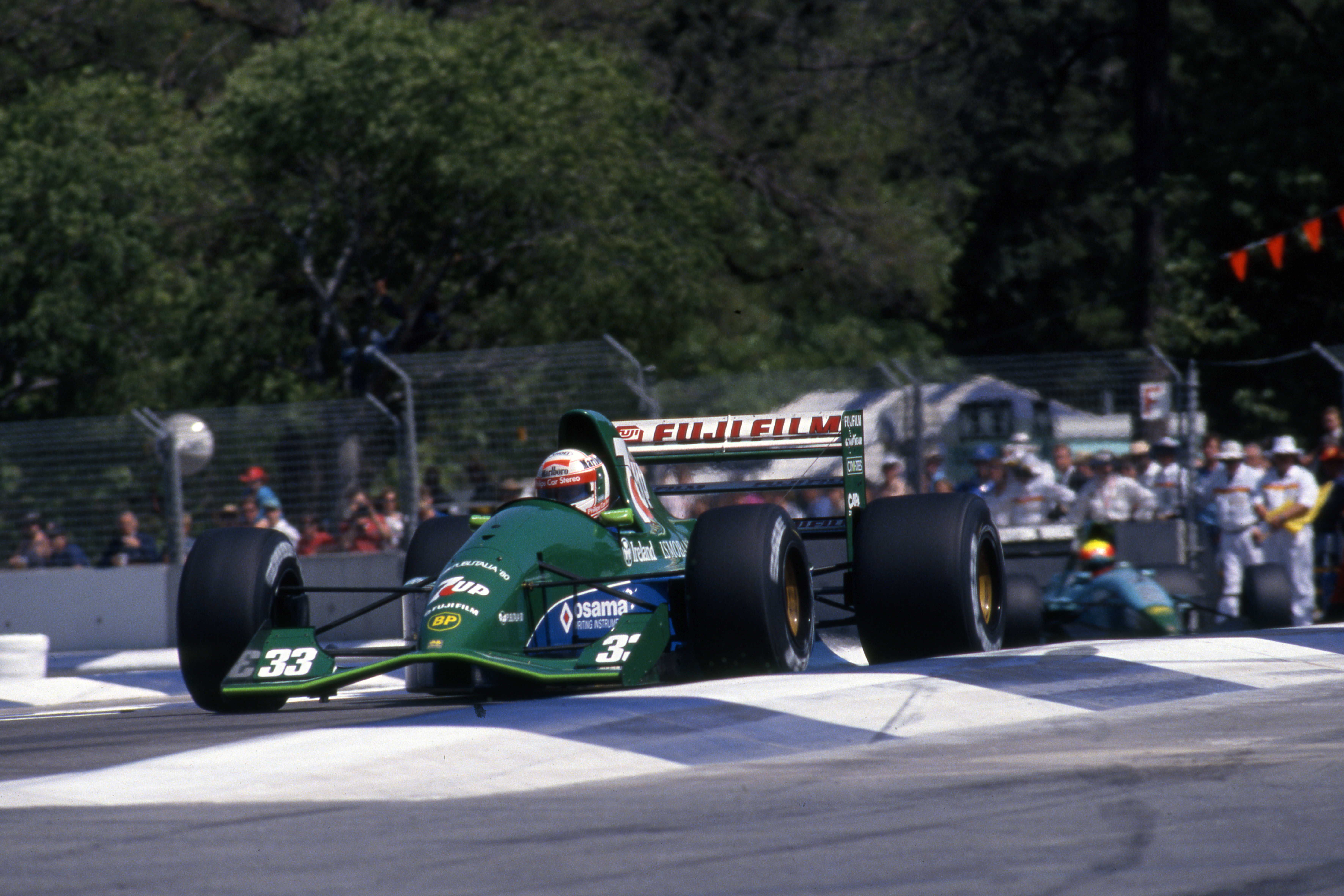 "Three of us designed the Jordan 191. Andrew Green, now Racing Point technical director, did the suspension, driveline and steering. Mark Smith, later at Red Bull, the engine installation and gearbox. I did the chassis composites and aero but we all pitched in on everything.
"Jordan was a completely new team, so the aim was to design and build a car for 1991 that we understood, was consistent, and we could set up easily that gave the driver confidence and good feedback. We achieved that with the Jordan 191."
Jordan 192 – 1992
Drivers: Stefano Modena/Mauricio Gugelmin
Engine: Yamaha
Constructors' championship: 11th, 1 point
Best result: 6th, Modena, Australia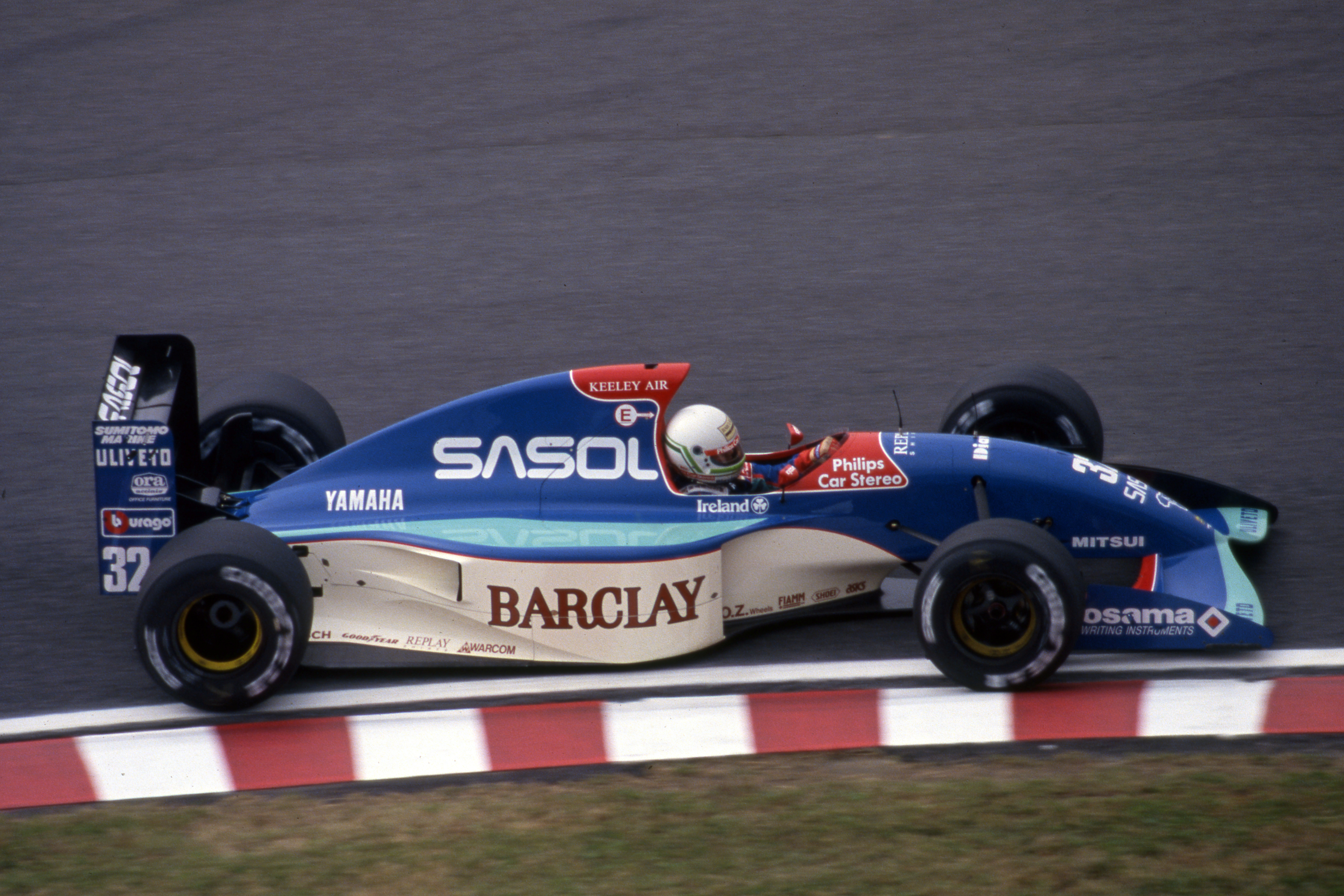 "Stefano Modena likened the engine to a sewing machine – lots of noise and about the same power.
"The reliability was also poor – we even had fresh engines seize while warming them up on the car stands. I thought it would make a good boat anchor but as an F1 engine, I'm afraid not.
"The Jordan 192 was the first car that we had to design while racing. From that, we realised how tough F1 could really be for a small team.
"The Yamaha V12 wasn't a good engine, big and very heavy and it took work to fit it into the car, but the deal allowed the team to keep going."
Jordan 193 – 1993
Drivers: Rubens Barrichello/Ivan Capelli/Thierry Boutsen/Marco Apicella/Emanuele Naspetti/Eddie Irvine
Engine: Hart
Constructors' championship: 10th, 3 points
Best result: 5th, Barrichello, Japan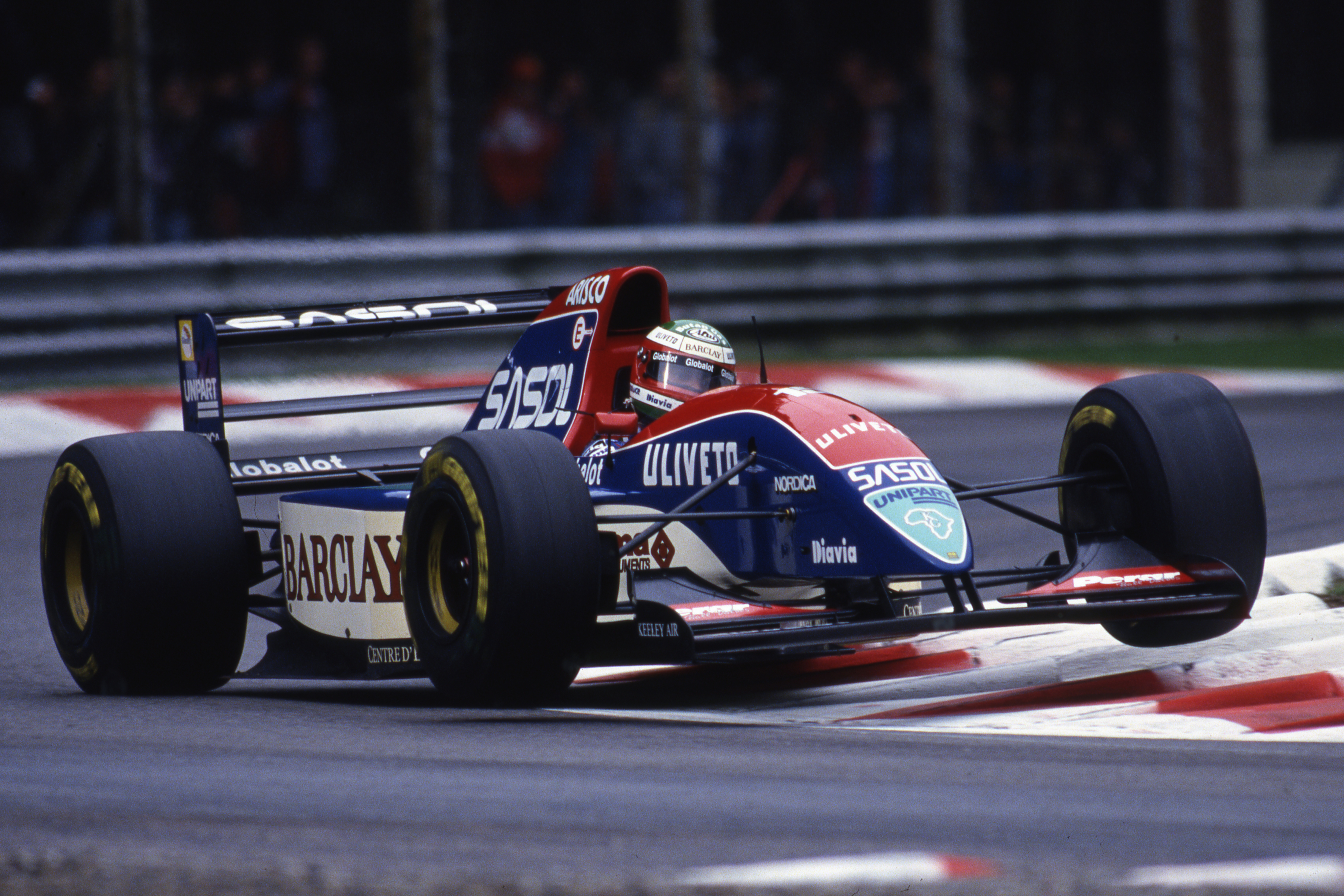 "We carried over the monocoque from the 1992 car, but switched to the Hart engine for 1993 and the regulations changed, which made the cars narrower.
"The car did have a good turn of speed, but we also shortened the wheelbase and this meant it was hard on its tyres over a race run.
"The Hart V8 was a very neat design, but it was underdeveloped when we started running it.
"But after a year with Yamaha it was great to work with Brian Hart, he did great things with it and the work that year made sure it was a strong engine for 1994."
To see more social media content from Gary Anderson, follow him and The Race on Twitter.