George Russell has been a key part of "one of the very few highlights" Mercedes boss Toto Wolff has been able to enjoy in a challenging 2022 Formula 1 season so far.
In any other season since 2014, a return of one podium in four races would represent slim pickings for a Mercedes driver, and the consistency of top-five finishes would receive less applause.
It says much about Mercedes' plight this year that Russell's record – fourth, fifth, third, fourth – has made him the team's lead driver in the championship in fourth place, 21 points ahead of his illustrious new team-mate Lewis Hamilton. And that it actually represents a degree of overachievement.
"We seem to be getting the most out of it, things have definitely fallen our way in these first four races, and it gives me and the team confidence that when the car improves, we'll be there to get even more points on the board," says Russell.
"But we can't sustain this level of results if we don't improve the pace in the car."
Russell has now beaten Hamilton three races in a row. But that run and the drivers' standings paint a misleading picture insofar as Russell has not been as vastly superior to Hamilton.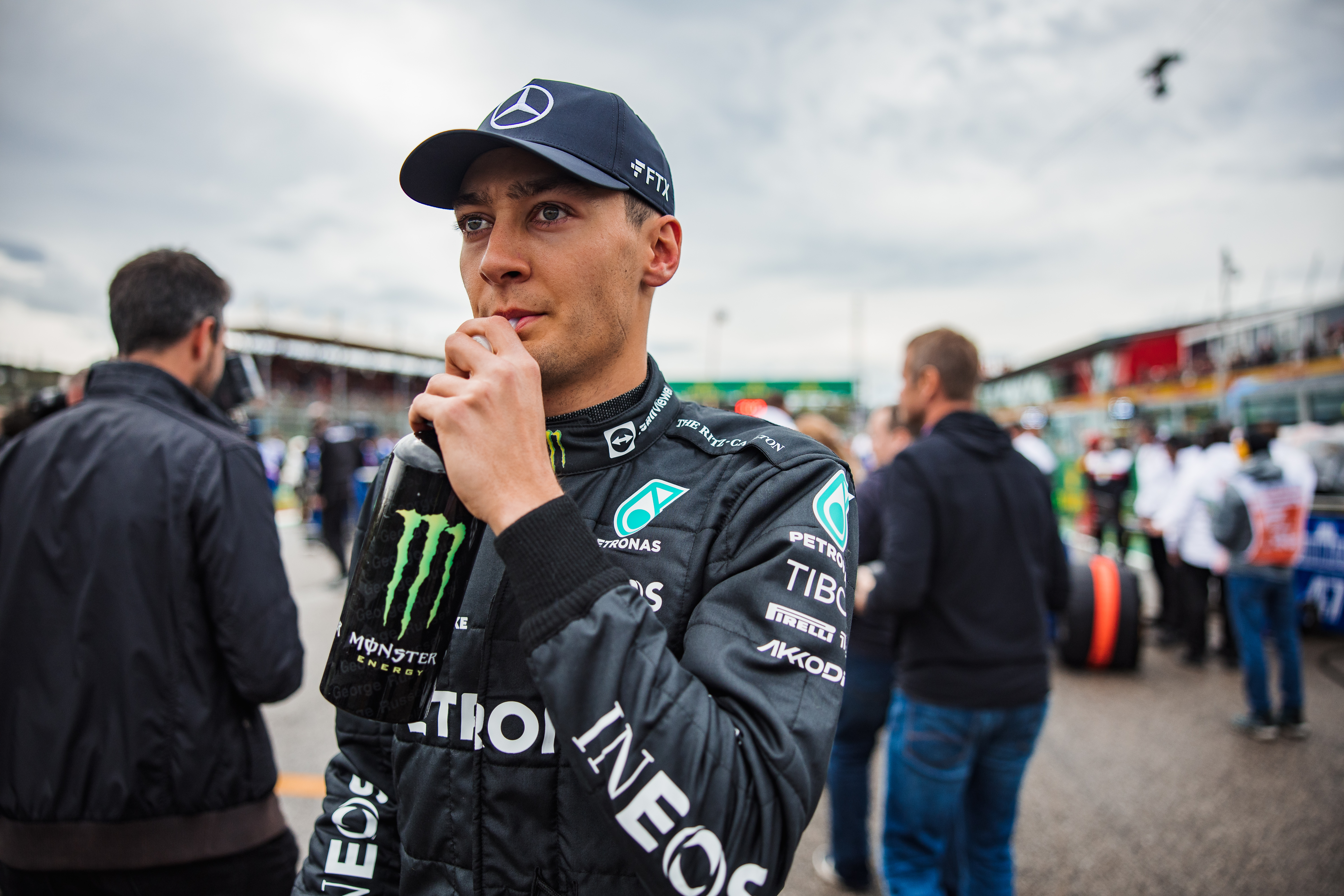 A strong start for Russell combined with Hamilton having a couple of uncharacteristic off-key weekends could present a threat to the team dynamic.
But this has not been the kind of feather-ruffling start from a young recruit that many are keen to paint it as.
Just a couple of weeks ago, Hamilton was lauding the "amazing" job Russell was doing. And there seems no sign of internal disruption – quite the opposite.
"I'm very impressed with how he has settled in, how professional and analytically he helps assess the situation," says Wolff of Russell.
"And it's one of the very few highlights I have at the moment, how the two of them work together with no friction.
"On the contrary it is very productive and positive for the team, and I couldn't be happier with the driver line-up.
"We have the two best drivers, or two of maybe the three best drivers.
"They deserve a car and power unit that makes them fight at the front rather than being lapped. That's not what any of them deserves."
Given Mercedes is not fighting for the results it is used to, what matters more when judging Russell is how well he has adapted at Mercedes, how maturely he seems to be dealing with a dream career move not quite starting as he'd have hoped, and how effective he has been on-track.
Two of the four weekends he has been second-best to Hamilton but in the other two he has maintained a good level while Hamilton has struggled.
Fine margins have swung those weekends dramatically in Russell's favour, as Hamilton was nowhere near as bad as the Saudi Arabia and Imola weekends made him look.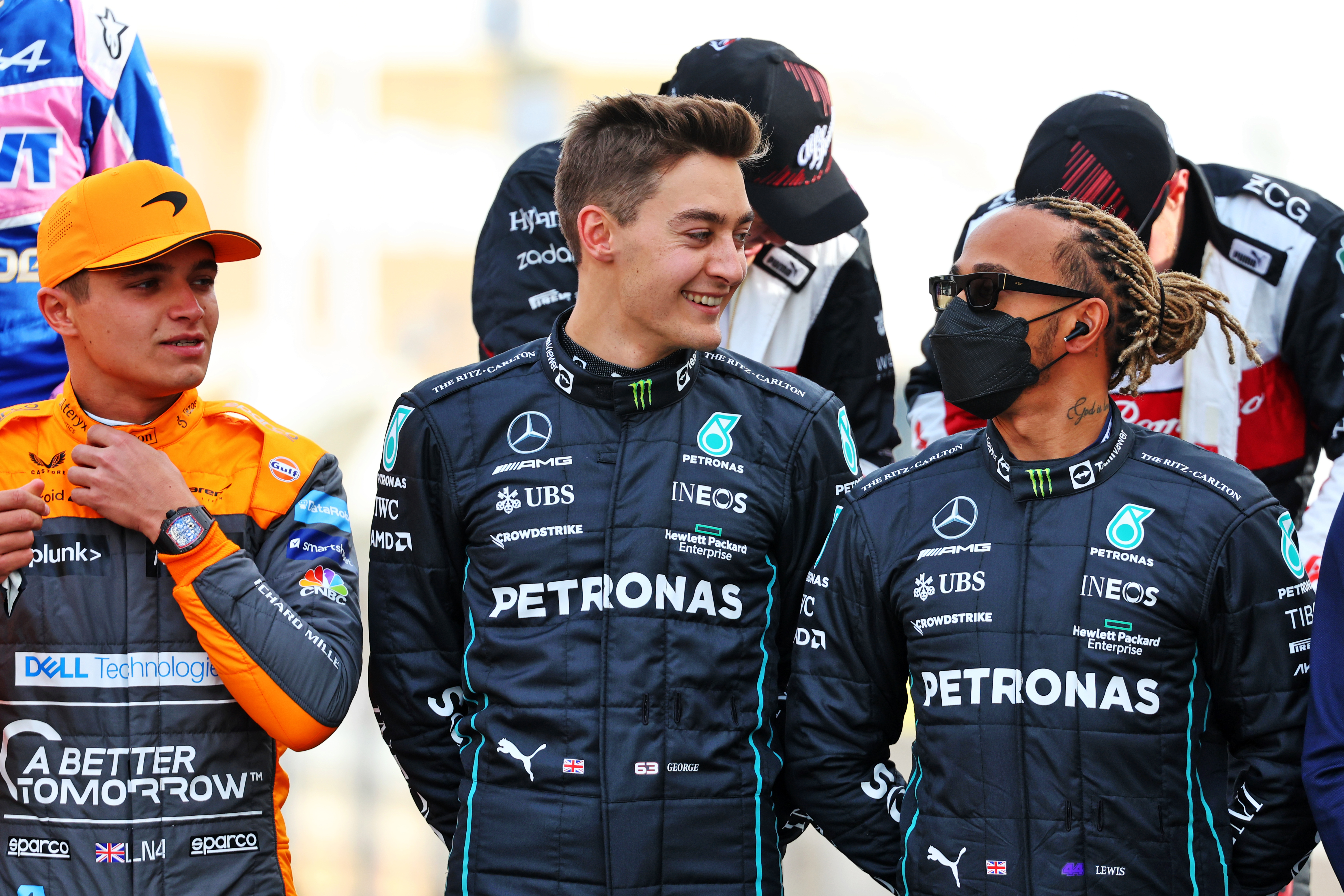 But it's to Russell's credit that he has diligently stuck to his task, has not overreached at any point and compromised a result, and has shown the tenacity to fight back from a difficult position.
Imola is the most obvious example, especially the opening lap of the grand prix itself. Some fortune was needed to get to fourth place – primarily the Carlos Sainz/Daniel Ricciardo collision at the start, and Charles Leclerc's mistake near the end – but in Bahrain and Australia Russell also quickly gained ground on lap one and that set up a stronger result.
Focusing on Imola, though, there was another example of Russell's confident start to the season. An issue meant he did not get the front wing flap adjustment that was required to tweak the car for dry conditions in the second stint.
Wolff reckons that cost him "a few tenths" a lap with an understeering balance, which is probably what ruled Russell out of threatening Lando Norris for a podium.
So, Wolff rightly describes that result as "as good as it gets" and says of how Russell stuck to his task: "He did that brilliantly. Again, outperforming the car."
The misleading nature of Russell's Hamilton-topping start to the season means it would be no surprise if Hamilton restores the status quo in Miami.
Russell knows that better than anyone, describing the pair as "equally struggling" and both vulnerable to circumstances going against them on a race weekend because at its worst the Mercedes "doesn't really feel like a proper racing car to drive".
"I expect him to come back so strong," says Russell.
"The way he's pushing and motivating the team is inspiring, I'm not getting comfortable in this position because I know what he's capable of."
But when (not if) Hamilton's ahead again, expect Russell to keep him on his toes.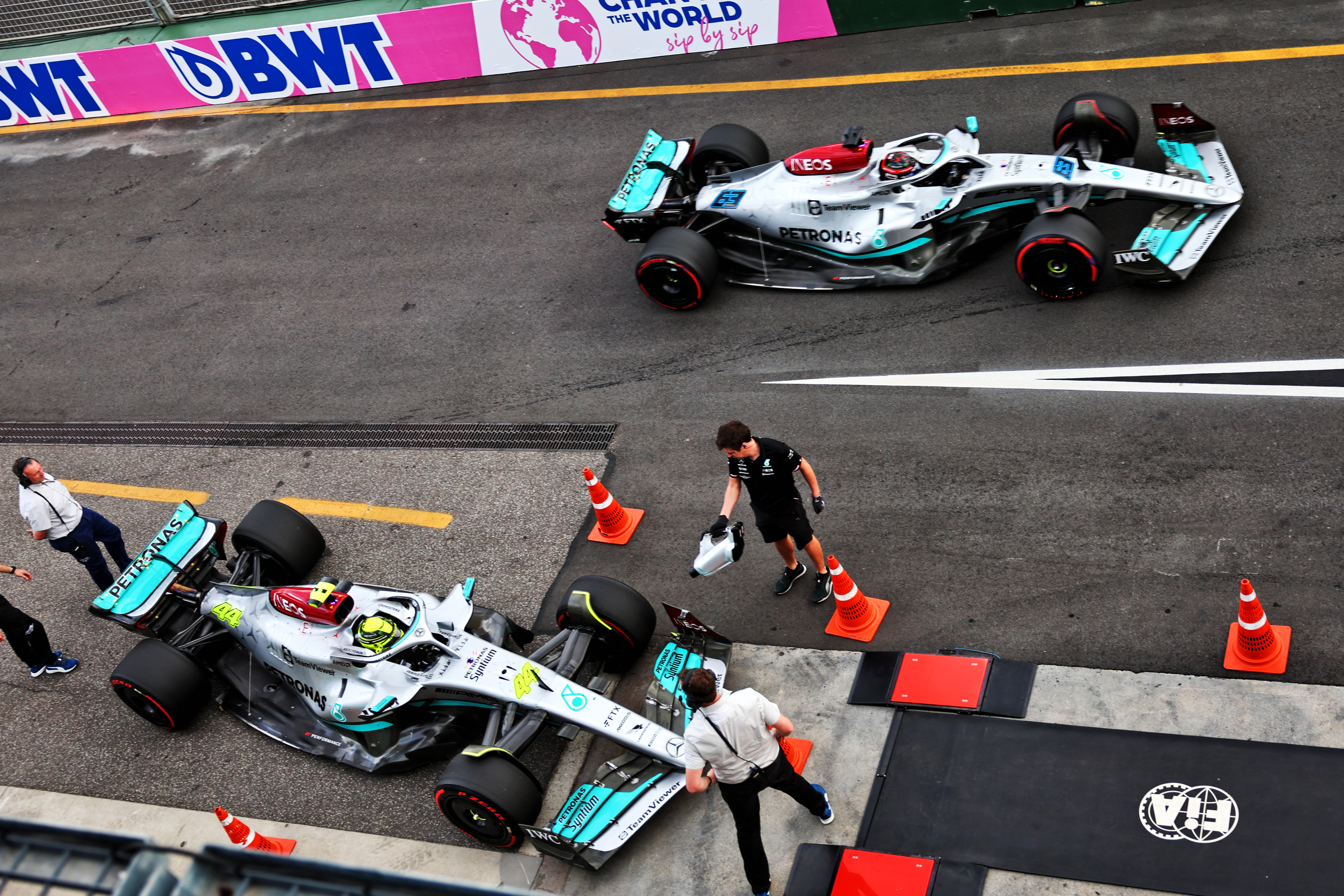 That's been the silver lining in Mercedes' season and it's the argument for any team to have two dependable, high-performing drivers: when one struggles, for whatever reason, you need the other to step up.
Any doubt that may have existed over Russell's capacity to do that has surely been expelled.