When Robert Kubica went sixth quickest in practice two, directly ahead of Alfa Romeo team-mate Antonio Giovinazzi, it looked like the first glimmer of hope in his Italian Grand Prix weekend, the second race of his Alfa race career, as stand-in for the covid-isolating Kimi Raikkonen.
But any such promise ended a few corners into the sprint as a hit on the rear wheel from Yuki Tsunoda spun him into the gravel.
Although Kubica extricated himself, the floor was heavily damaged and he was driving an oversteering handful for the rest of the short event and he finished in front only of Mick Schumacher's Haas in 18th.
If this turns out to be the last event of his stand-in stint, it's extra disappointing given that the circumstances of Friday qualifying – where he was baulked by Nikita Mazepin on the crucial lap and didn't make it out of Q1 – meant we didn't get a clear reading of Kubica's underlying pace.
In Friday's practice one he was generally around 0.3s adrift of Giovinazzi, almost all of the deficit coming under braking for Turn 1 – the biggest braking event the cars see all season, and with the least amount of downforce help. If any braking zone was going to expose his limited seat time in the car it was that.
Then came the thwarted qualifying, followed on Saturday morning by the promising run in FP2. Was he making a breakthrough there?
"Yes, when you have consecutive laps it's a bit easier because you get the reference and every lap you get a better feeling," said Kubica.
"There's no secret that with this year's car I struggle to feel the grip with the steering wheel. Last year it was very nice. This year for whatever reason something is different and the feeling is different."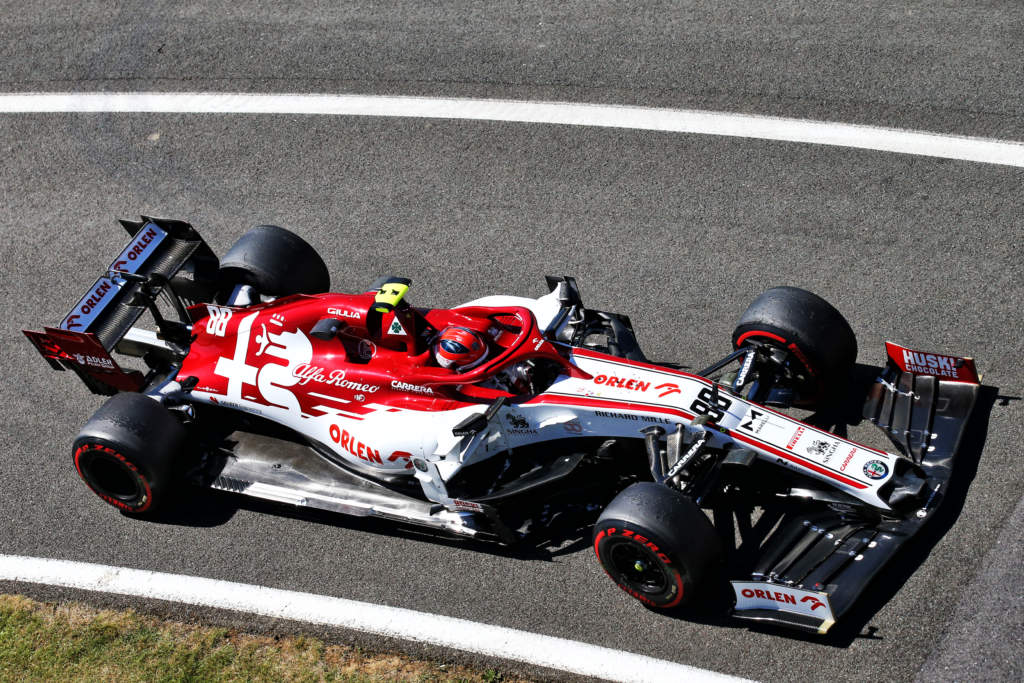 Last year Kubica was, run for run, often comparable on pace with Giovinazzi and Raikkonen in his five Friday appearances and was surprised then by how natural it felt to be back.
But there is something about the feedback he gets from this year's car which he is finding troublesome and which he hasn't had the opportunity of nailing down.
"It's very limiting when I have fresh tyres and low fuel," Kubica continued.
"I have no feel at all when you have to step up your pace – which is usually when you feel the most information. This is lacking… there are a few factors contributing. Sometimes it's difficult to understand these things when you're not driving the car [regularly].
"If we knew I would be racing we could prepare some options and get a better idea. But that's not the case and we've had only four days between the two events."
As for his sprint race, it was an incident-filled first few corners, as he recalled.
"I did something wrong with the start procedure and had a bad start.
But this allowed me to place the car well through Turn 1 where I got 1.5 positions – I was side by side with a Williams, so nearly two positions – and it put me in a good place into the second chicane.
"I did a bit of a rally move and got in between two cars [George Russell and Tsunoda]. Then got hit by Tsunoda and spun…
"I was in front and was hit on the rear axle. As far as I was concerned the manoeuvre was done – then I realised when I was hit it was not done. That's racing. If you don't try you never know what the outcome will be. I was happy with the move I did but then I was in the gravel!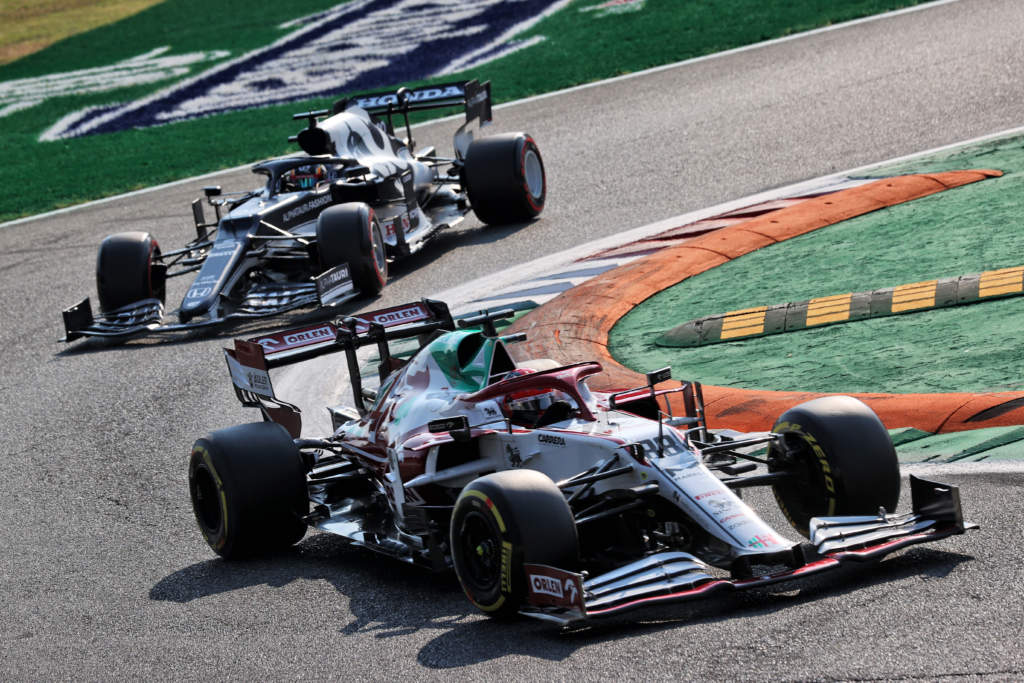 "Once I was in the gravel I thought that was it but I managed to get out, perhaps thanks to a bit of rally experience.
"The car was incredibly oversteery in the right-handers. I managed to pass Mick [into Parabolica] but I had such a loss of stability. I understood why when I jumped out the car and saw the floor damage."
Given the difficulty in passing around Monza, Kubica is not optimistic that even the strong pace he showed in FP2 can be of much use in transforming his weekend.
"Starting 17th, it's going to be difficult. The sprint was supposed to give me a reference, especially on the tyres.
"When you are trying to pass you put a lot of stress on the tyres, which is OK for one or two laps but anything more than that and your tyres are crying for help."