Ferrari's impending Le Mans 24 Hours project under the hypercar rules is far from the only example of a Formula 1 team tackling another major motorsport discipline in parallel with its F1 exploits.
F1 teams' arrivals in other series are always greeted with huge excitement and expectation, often rightly so. But some of those 'side gigs' turned out far from successful.
We've explored some of the other places the current F1 squads have cropped up.
Mercedes in DTM and Formula E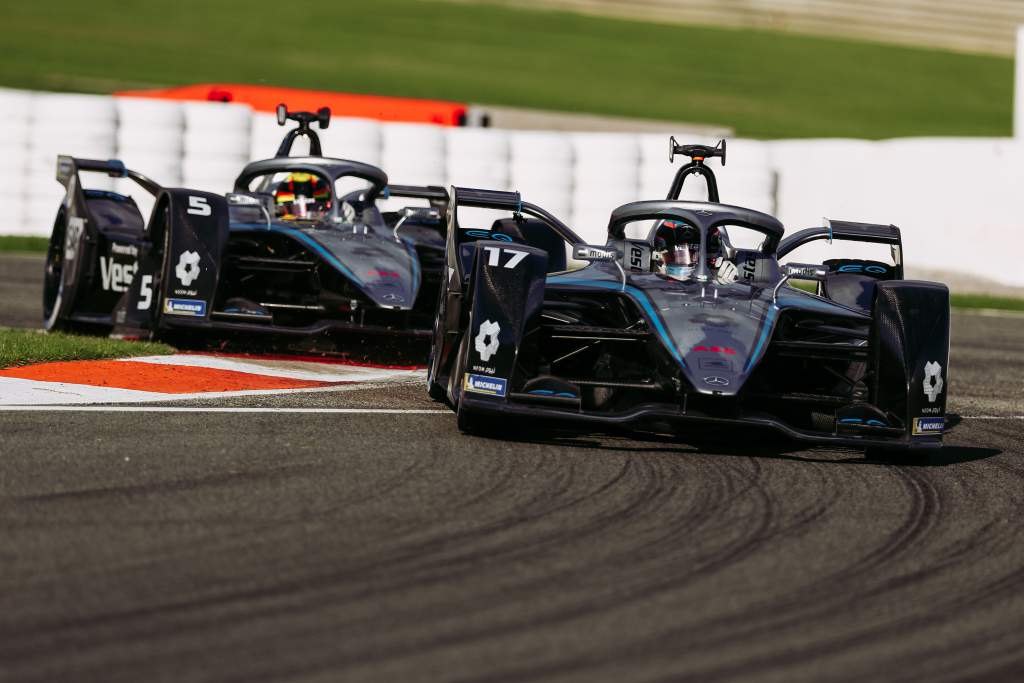 Mercedes' Formula 1 and Formula E teams are in the process of becoming more closely aligned, which will eventually result in the Formula E operation running entirely from the same facility in Brackley where the F1 team is based.
Coupled with the fact that Mercedes' Formula E powertrain is developed from the same High Performance Powertrains organisation in Brixworth that is responsible for the best engine on the F1 grid, that makes this one of the most legitimate examples of an F1 team and manufacturer being involved in a concurrent project. Those links will continue to become closer, particularly as Mercedes has to slim down its F1 team to stay within the new spending limits being enforced.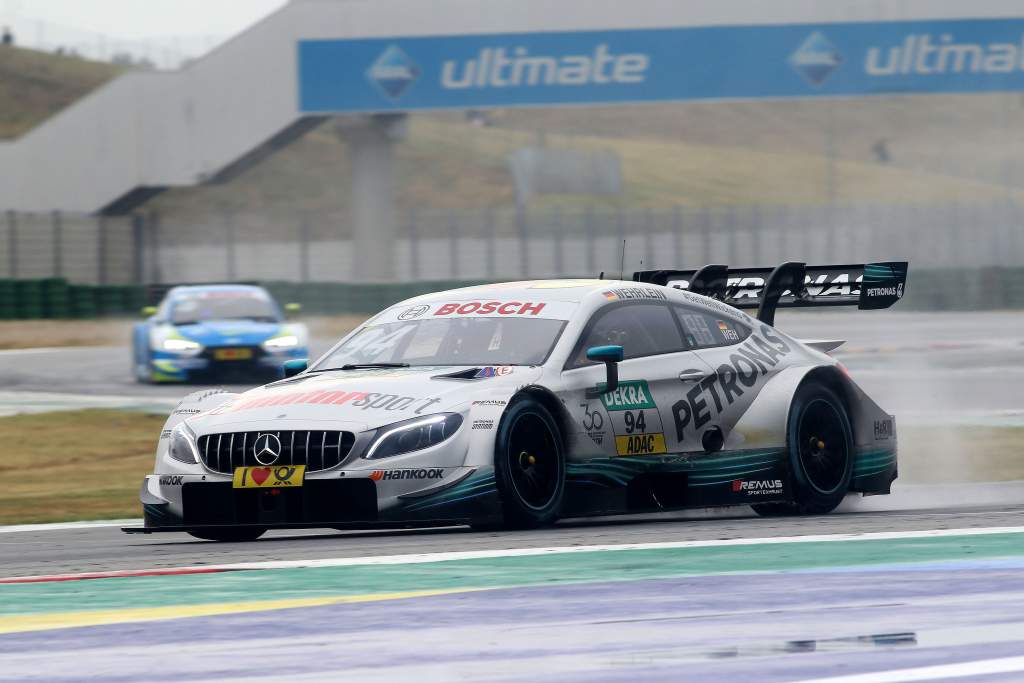 The Formula E venture is much more closely linked to Mercedes' F1 activities than the DTM project that preceded it. But while the German touring car series that Mercedes ran in from 2000-2018 didn't have such close ties to F1, it was still headed up by the same management, with Toto Wolff's predecessor as Mercedes motorsport boss, Norbert Haug, a constant and influential presence at DTM events.
That changed as Wolff's responsibilities – and Mercedes' presence in F1 – increased. Wolff installed a DTM-focused management structure, which in effect created more distance between F1 and Mercedes' side project prior to the Formula E entry resulting in it withdrawing from the DTM. – Glenn Freeman
WILLIAMS: MUCH MORE THAN 1990s LAGUNAS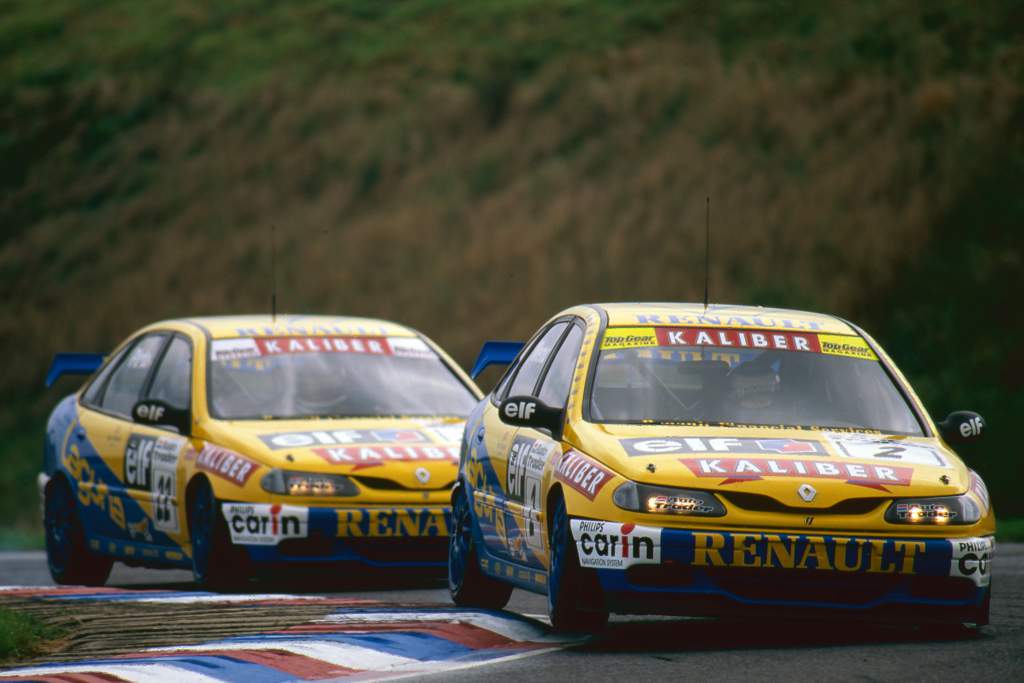 Image courtesy of Jakob Ebrey Photography
Say 'Williams' to a touring car fan and they will almost certainly think of 1990s British Touring Car Championship action, yellow-and-blue Renault Lagunas, and Alain Menu.
Williams established a touring car engineering division in time to take over Renault's Laguna development programme for 1995. It satisfied Frank Williams's itch to get involved in the BTCC when it was booming in the Super Touring era, while also strengthening Williams's relationship with its F1 engine partner Renault.
The late birth of Williams's touring car division meant the '95 Laguna was completed very late and the organisation was itself still immature at the start of the season.
But Menu and team-mate Will Hoy won 10 races between them and Williams-Renault secured the constructors' championship as a result.
Audi's four-wheel-drive A4 put paid to Williams's title-winning ambitions in 1996 but its Laguna dominated in 1997, with Menu 10 times a race winner on his way to the championship.
That would prove the high point for Williams in the BTCC as the Laguna's competitiveness faded in its final two seasons before Renault withdrew following the 1999 campaign.
But Williams's extracurricular activities go well beyond the popular Super Touring Laguna.
Williams Grand Prix Engineering was paid by Rover to develop a Group B 6R4 rally version of the MG Metro. The car appeared in 1985, and competed in several World Rally Championship events in 1986, but rallying's Group B era was cut short.
The 6R4 lived on in the world of rallycross, where it had time to become much more successful – winning the 1992 European Championship in the hands of Will Gollop.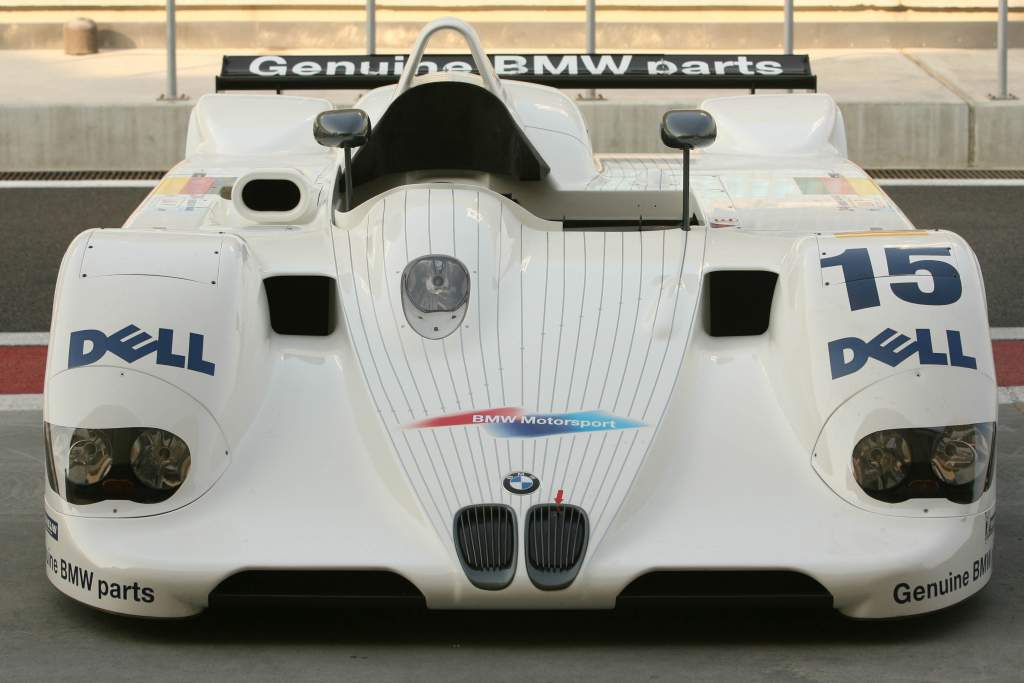 Williams's F1 team also collaborated with BMW – ahead of its F1 partnership – on its V12 LM and LMR prototypes in the late 1990s, with the latter model winning the 1999 Le Mans Hours.
The latest high-profile non-F1 projects have been in Formula E, although this is under the Williams Advanced Engineering banner. WAE supplied the spec batteries for FE's first-generation cars, a contract it has since won back for the Gen3 car from 2022 onwards. It has also been a key operational and development partner of the revived Jaguar works team.
Oh, and there was also the spell in Williams was designing modern-day F1 AND F2 machinery, as it developed the car for the revived Formula Two championship that was run under Jonathan Palmer's auspices in 2009. – Scott Mitchell
M
c

Laren's IndyCar forays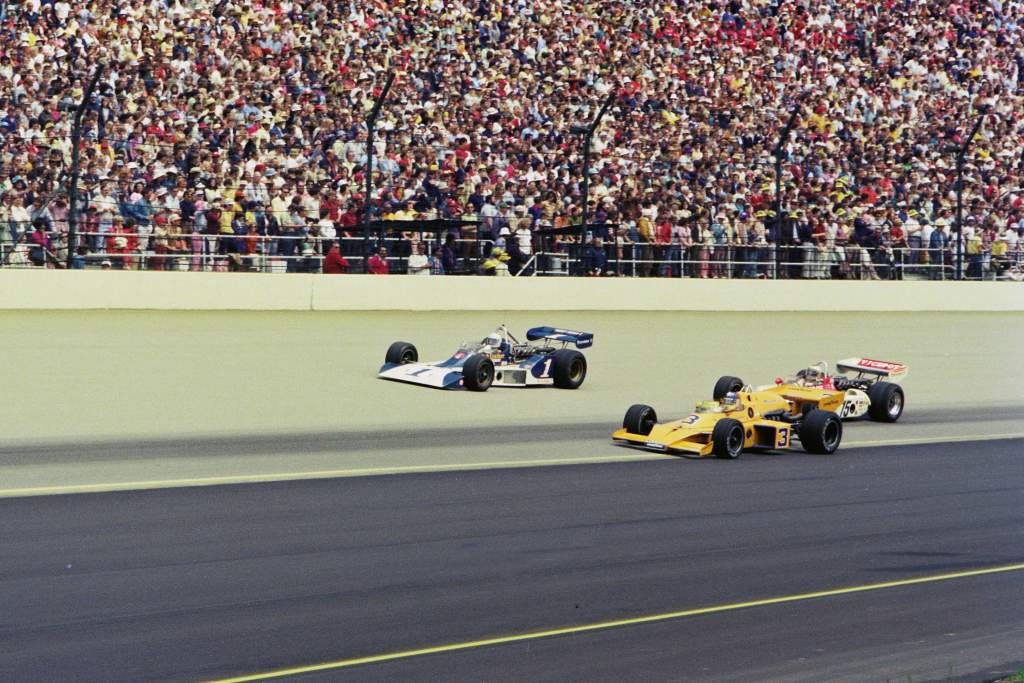 McLaren first entered the Indianapolis 500 in 1970, going on to win in 1972, 1974 and 1976. The '72 win came under a Roger Penske entry with Mark Donohue before McLaren's own entry with Johnny Rutherford won the '74 and '76 events.
By the end of 1979, it pulled out of Indianapolis and the USAC-sanctioned IndyCar predecessor, and a mooted return with Phillip Morris backing in the late 1980s under Ron Dennis failed to come off.
That meant its next entry was 2017 when it returned with Fernando Alonso and a tie-up with Andretti Autosport. Alonso impressed and led but retired with a Honda engine issue. He and McLaren returned with a Carlin-linked entry in 2019 but failed to qualify, before McLaren announced it would buy into Schmidt Peterson Motorsports to create Arrow McLaren SP in 2020.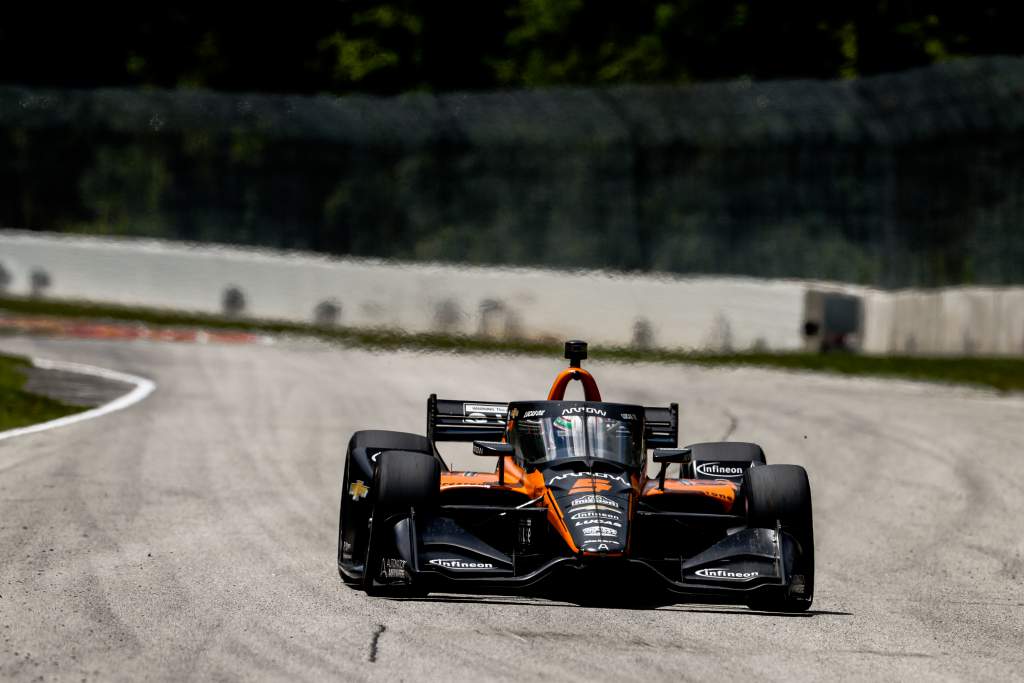 The team trialled a new way of working similar to F1, with a McLaren group of personnel at the team's F1 base in the UK supporting the IndyCar team live on race weekends.
The team's lead driver Patricio O'Ward finished fourth in the championship last year and he has been joined by the highly-rated Felix Rosenqvist for 2021. – Jack Benyon
Red Bull heads stateside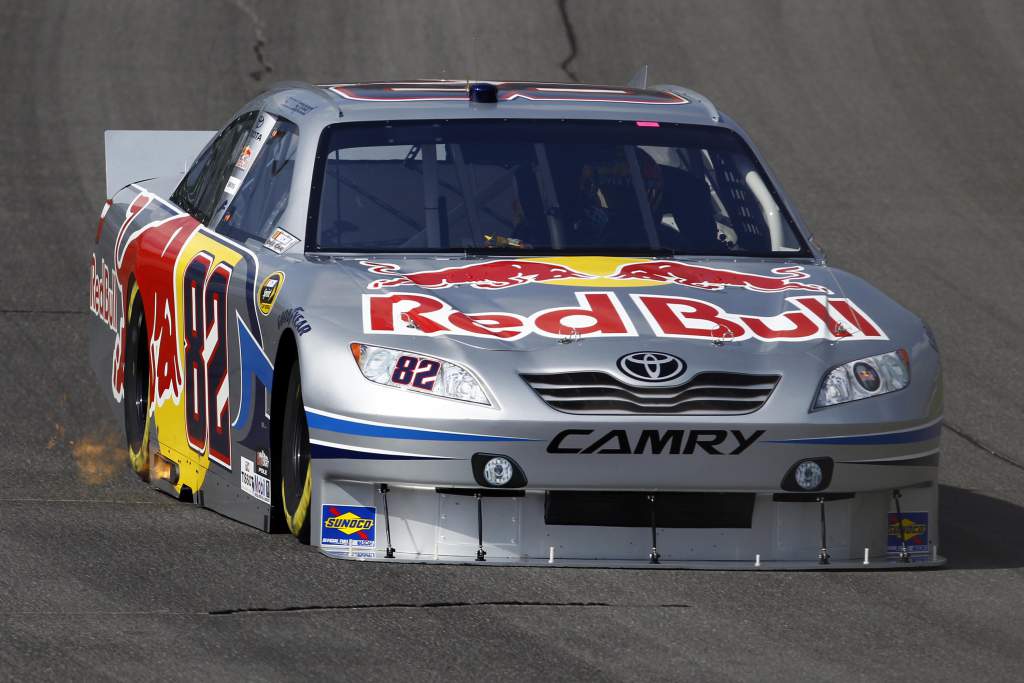 A Dietrich Mateschitz-backed Red Bull NASCAR team sounds far from reality now, but it did happen back in 2006 after the firm bought Roger Penske's old shop in North Carolina.
The team raced Dodges in the interim before Toyota entered for the 2007 season to back the outfit, headed up one Guenther Steiner (now Haas F1 team boss) and managed later by now-IndyCar chief Jay Frye.
The team struggled to gain a foothold in a competitive NASCAR era, never finishing inside the top 10 in points come the end of the year – although Brian Vickers (Michigan 2009) and Kasey Kahne (Phoenix 2011) scored wins. It pulled out of NASCAR at the end of the 2011 season to focus fully on F1. – Jack Benyon
Haas' NASCAR programme blossoms despite F1 foray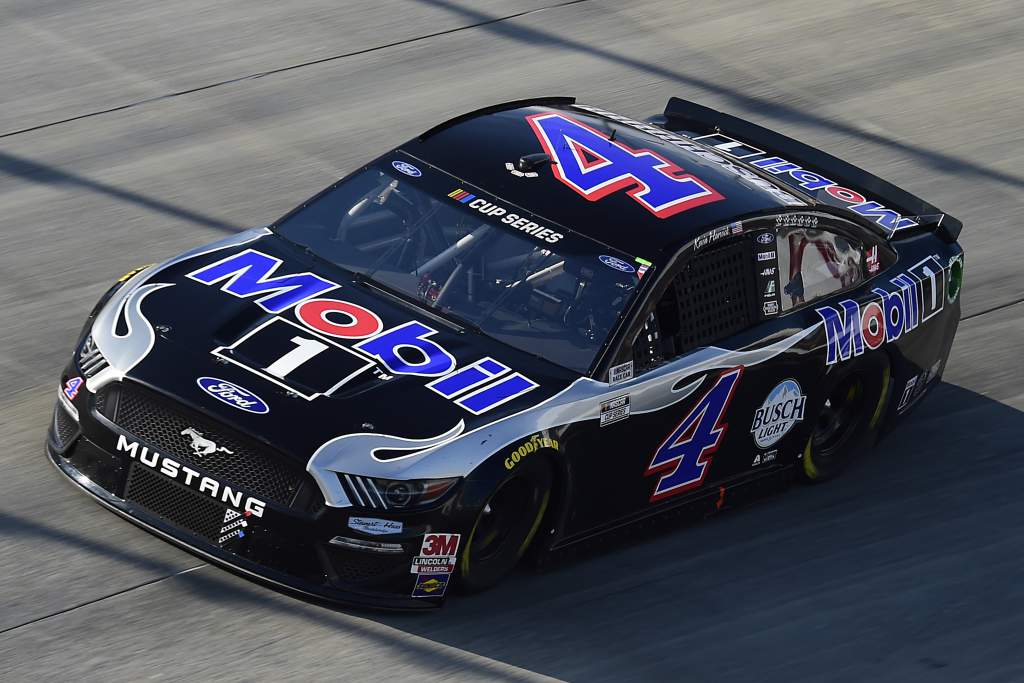 Gene Haas's NASCAR team (co-owned by three-time NASCAR Cup champion Tony Stewart since 2009) was already very much an established force in stock car racing by the time he rocked up to F1 in 2016.
Like with some of the other entries in the list, Haas' F1 operation and Stewart-Haas Racing are more "same brand" then "same team" – though they officially shared the same HQ in North Carolina, UK's Banbury is the F1 team's de facto base of operations.
And while a surface reading of Stewart-Haas's Cup results – two titles before it joined F1, zero titles since – suggests F1 has been a distraction, this is far from the case, with the lack of year-end silverware more down to the quirks of NASCAR's playoff system.
SHR is an established giant of the modern NASCAR era, and a switch from the Chevrolet camp to Ford in 2017 has made it no less competitive in the long run, with the team often battling Penske for the honours of being Ford's top outfit – largely through the efforts of its lead driver Kevin Harvick.
Harvick won a series-high nine races last year, but was actually joined in the playoffs by all three of his SHR team-mates – only for none of them to make the four-car Homestead finale. – Valentin Khorounzhiy
Renault's shortlived FE/F1 combo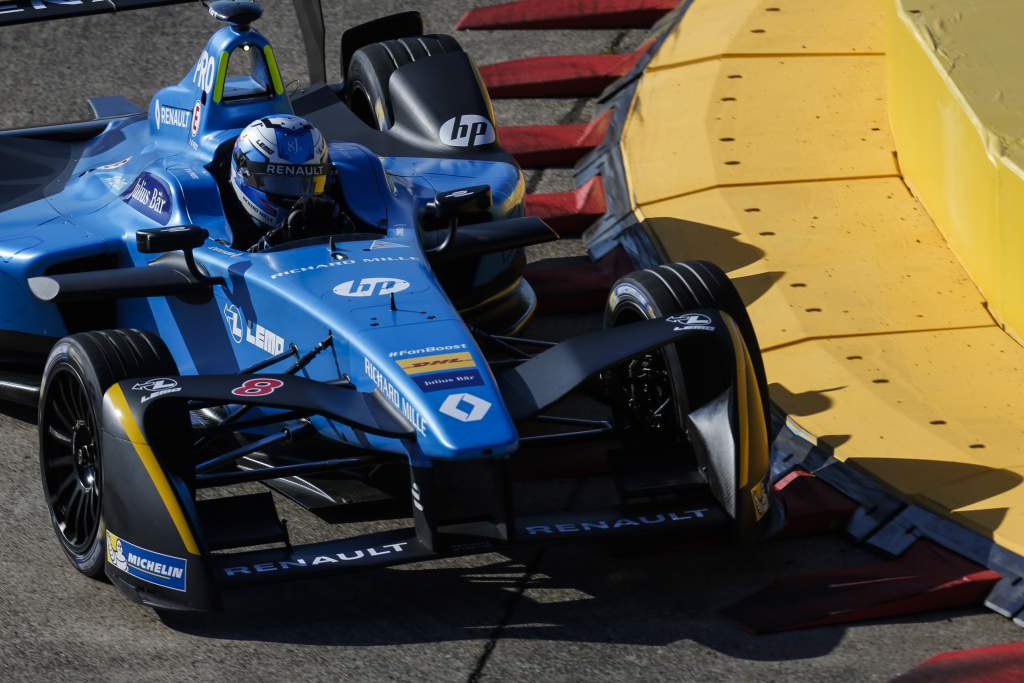 Renault was only an engine supplier in Formula 1 when it became one of the first committed partners in Formula E.
It had a tangential role in FE's inaugural 2014/15 season, so its official entry alongside the e.dams team for the 2015/16 season came as no surprise.
The French manufacturer devoted significant resources to the fledgling electric single-seater series and won the title in the championship's first year of open powertrain competition.
During the course of that 2015/2016 FE season though, the Renault board green-lit the return of its works F1 team.
Renault bought the ailing Lotus squad, taking back the Enstone operation it had sold a few years prior.
The F1 and FE programmes were therefore run in parallel in 2016, 2017 and 2018 – but the FE effort was then shifted from Renault to its partner Nissan, still using Renault technology in the 2018/19 season but with Renault's financial resources shifted solely to F1. – Scott Mitchell
Alpine to rival Ferrari on two fronts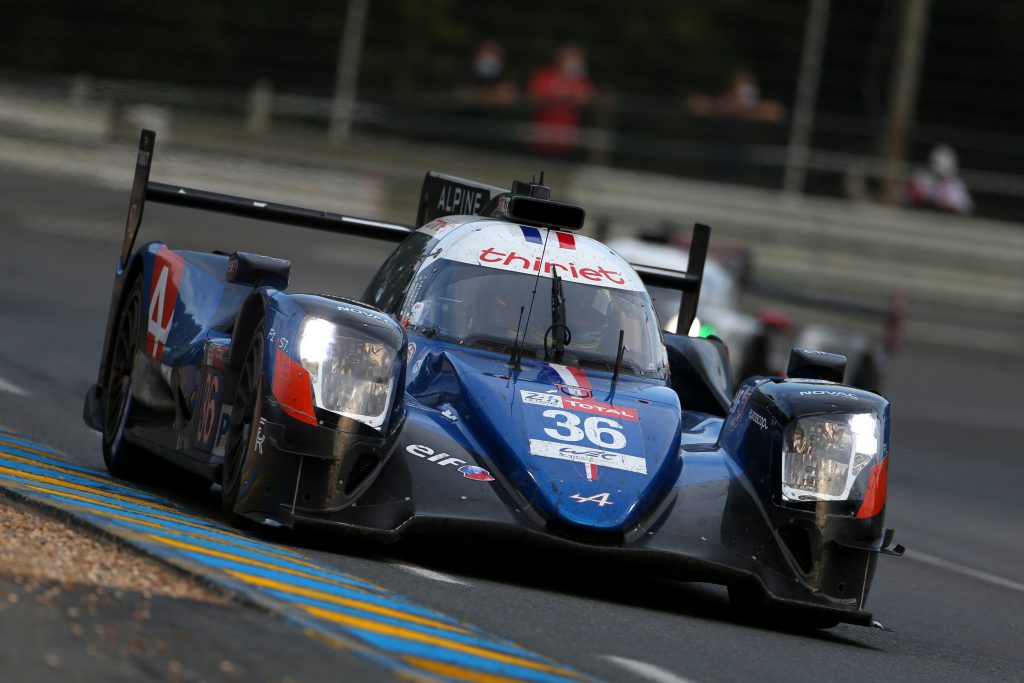 An Alpine team will compete in the hypercar class of the World Endurance Championship this year alongside, but entirely unconnected to, its 'new' Formula 1 team.
Run by the French Signatech team under the Alpine Elf Matmut banner, the Alpine A480 chassis is actually a rebadged Rebellion R-13. The car, designed by Oreca, is permitted to compete in the hypercar class thanks to rules allowing non-hybrid cars built to the old LMP1 rules to race in the WEC's top class in 2021 against new machines from Toyota and Glickenhaus.
It's the continuation of a successful partnership between Alpine and Signatech, which stretched back to 2013 when it began under the Signatech Alpine name. Then, it ran the  Alpine A450, a renamed Oreca chassis, to victory in the European Le Mans Series.
It ran Alpine-badged ORECA LMP2 chassis until 2019, adding a second ELMS crown in 2014 before stepping up to the World Endurance Championship and winning the title twice. It also racked up three Le Mans 24 Hours LMP2 victories in '16, '18 and 19. And all that without any technical input from Alpine. – Edd Straw
Honda's IndyCar effort outlives F1 comeback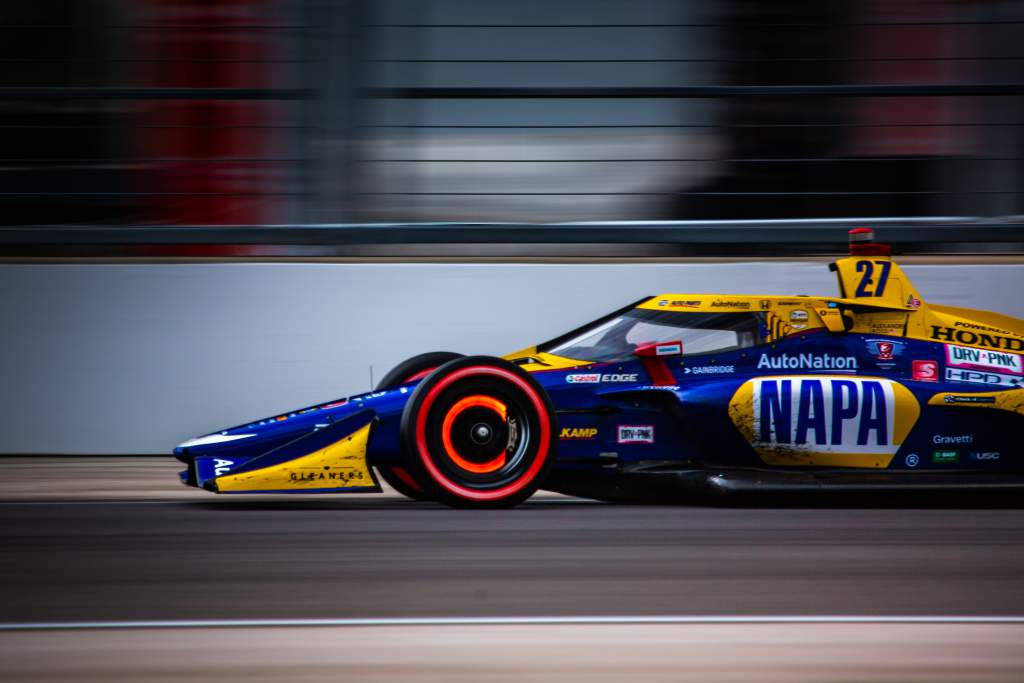 Until the end of 2021, Honda will continue to supply engines in both Formula 1 and IndyCar.
It will cease its F1 involvement once this season is over (with Red Bull taking over the technology), but the IndyCar project will remain. Even as the US series heads into a new turbocharged, hybrid era.
That caused some confusion last year given Honda said it was axing its F1 programme because it needed the resource for its road-car sustainability and electrification ambitions.
So, if Honda's money had to be redirected, and F1's turbocharged, hybrid power unit wasn't a worthwhile part of that long-term Honda tech plan, why was IndyCar safe?
The answer is that while both projects are 'Honda' one is a global effort funded out of Japan (Honda Racing, in F1) and the other is an isolated North American endeavour (Honda Performance Development, IndyCar).
File this one under 'same name, different companies'. – Scott Mitchell
The other Ferrari side projects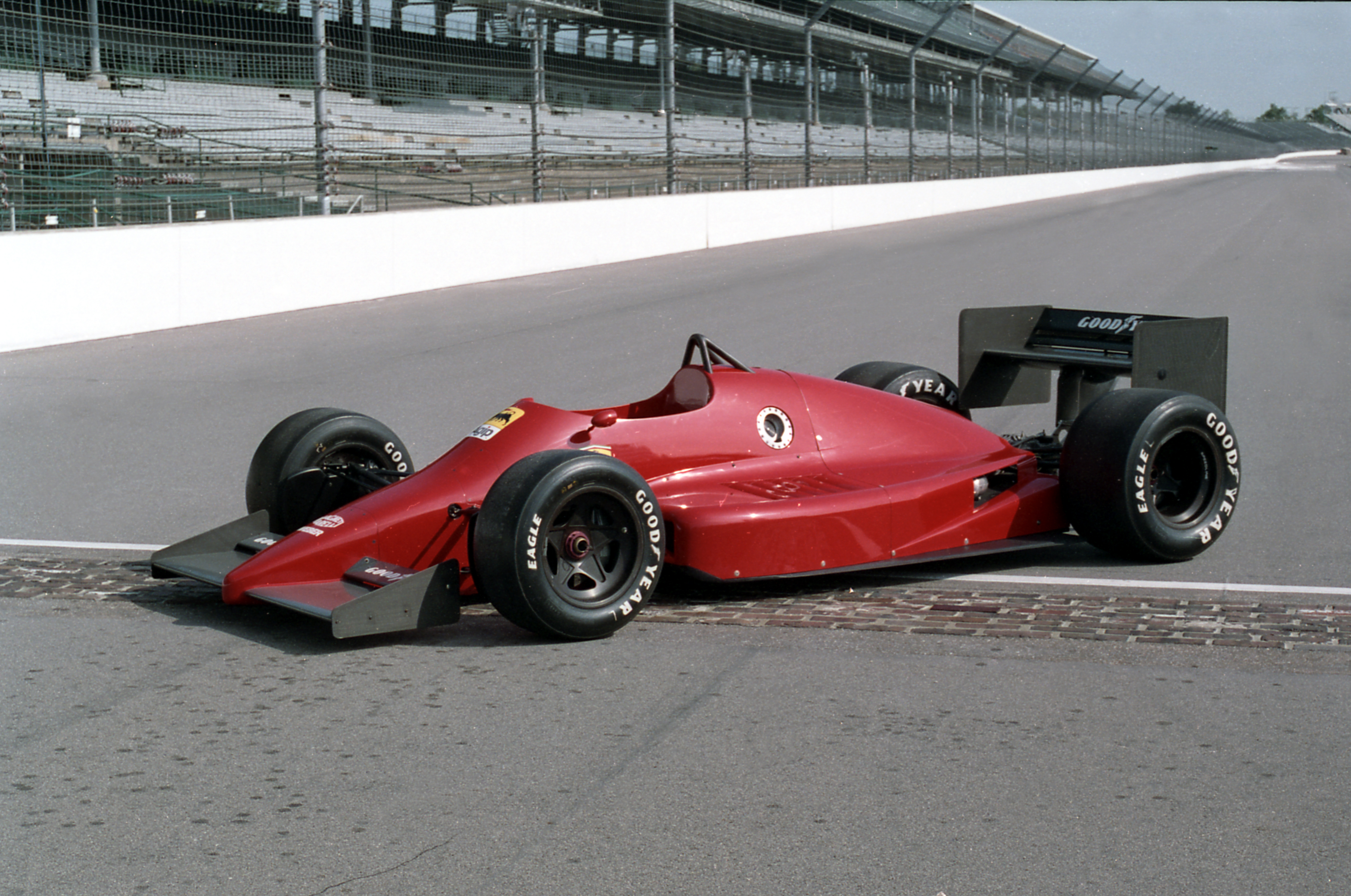 In one of the more controversial stories in its history, Ferrari announced it was interested in an IndyCar project in the 1980s and then team Truesports sent an IndyCar to Fiorano along with driver Bobby Rahal for the Scuderia to reverse-engineer.
It did build a car, but never used it.
Some believe the project was merely a tool for Enzo Ferrari to use to scare the FIA into thinking he'd withdraw his cars from F1.
Whether that was true or not, it worked and the FIA caved to allow V12s for the 1989 rules package, as Ferrari intended.
The unused car remains in the museum in Maranello and is believed to have formed the base for Alfa Romeo's IndyCar project.