Formula 1 2023's raw ingredients are a depressing list of worst-case scenarios.
Team with not very evenly-matched drivers builds the dominant car. Championship's measures to encourage overtaking either wane in effectiveness (the new aero rules) or are deliberately detuned (DRS). But that dominant car is immune to that because it deploys DRS with such uniquely monstrous effectiveness that it can stride past anything even with a shorter DRS zone. So the only car that can easily overtake anyone else is the car everyone else is desperate to keep behind but can't. Qualifying shocks are consequently all hollow because you know Red Bull can overtake anything else every time. The only foreseeable obstacle to Red Bull winning every grand prix is Fernando Alonso managing to stick Aston Martin on Monaco pole or some kind of intra-team Red Bull implosion.
Red Bull and Max Verstappen's success is fully deserved, but just like Ferrari and Mercedes' respective unbeatable eras in the 2000s and 2010s, a story where you feel like you know the ending of every chapter in advance isn't much fun to follow. And even less so if it's a procession for 90% of the grid.
Though F1 deliberately kept DRS even when introducing rules designed to eliminate the reasons why it had to exist, it was always hoping to reduce the reliance on it, hence the recent trend for shortening DRS zones – a trend that has unfortunately coincided with a groundswell of driver frustration that aero development has already made following other cars harder for anyone not in a Red Bull.
The nadir was an Azerbaijan GP in which the beauty of Charles Leclerc's qualifying heroics was swiftly nullified by the inevitability of Red Bulls passing him and then – on a circuit with a layout that could've been designed to facilitate both chaos and outbraking moves – pretty much nothing else happened.
But Miami was different, in a way that was perhaps easy to overlook given Max Verstappen's win from ninth on the grid. Forget that for a moment, and think more about the Mercedes' race day progression and the wonderful passing and repassing between Leclerc and Kevin Magnussen. And then imagine a world in which either of those were for victory.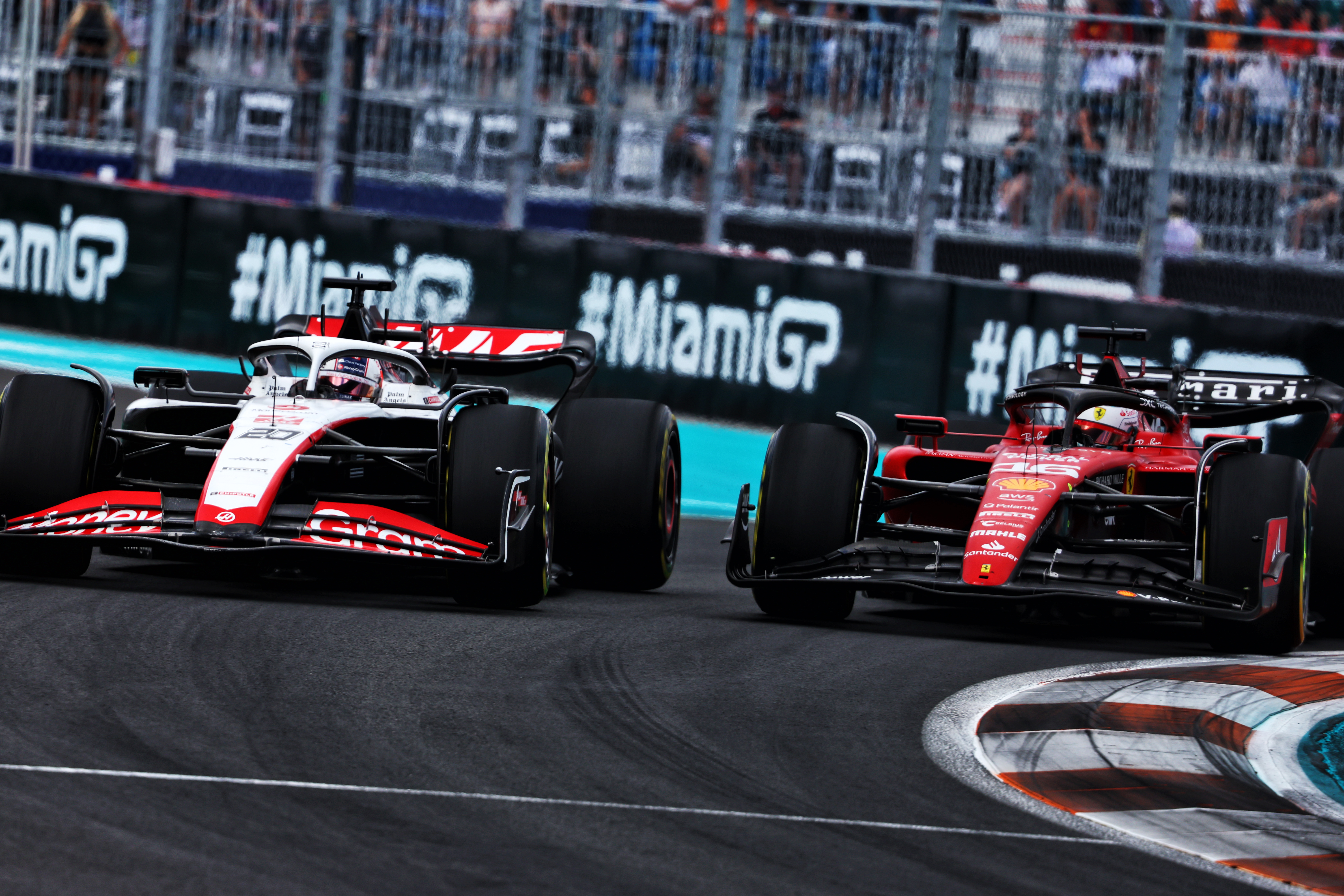 We have to exclude the Red Bull and its 'triple DRS' effect trick from this for now and look at what was happening in the 'normal' part of the field.
DRS is a contrivance but it exists to combat another contrived situation: the fact that aerodynamic trends have created turbulent air that stops drivers closing on rivals. There's no sporting purity about that either. The original DRS ethos was just to redress that balance, provide enough of a 'closing aid' to negate on the straights what dirty air was preventing in the corners, and therefore make outbraking moves possible again. When DRS facilitates 'drive-by' passes mid-straight, it's failing just as much as it did in Baku where it was just a bunch of wing flaps being fruitlessly flapped while cars didn't actually get any closer to each other.
But when it sets up an outbraking pass, it's working. And that was what kept happening at the end of the back straight in Miami, with the subsequent corner layout also allowing the possibility of fighting back and repassing. That's the DRS jackpot.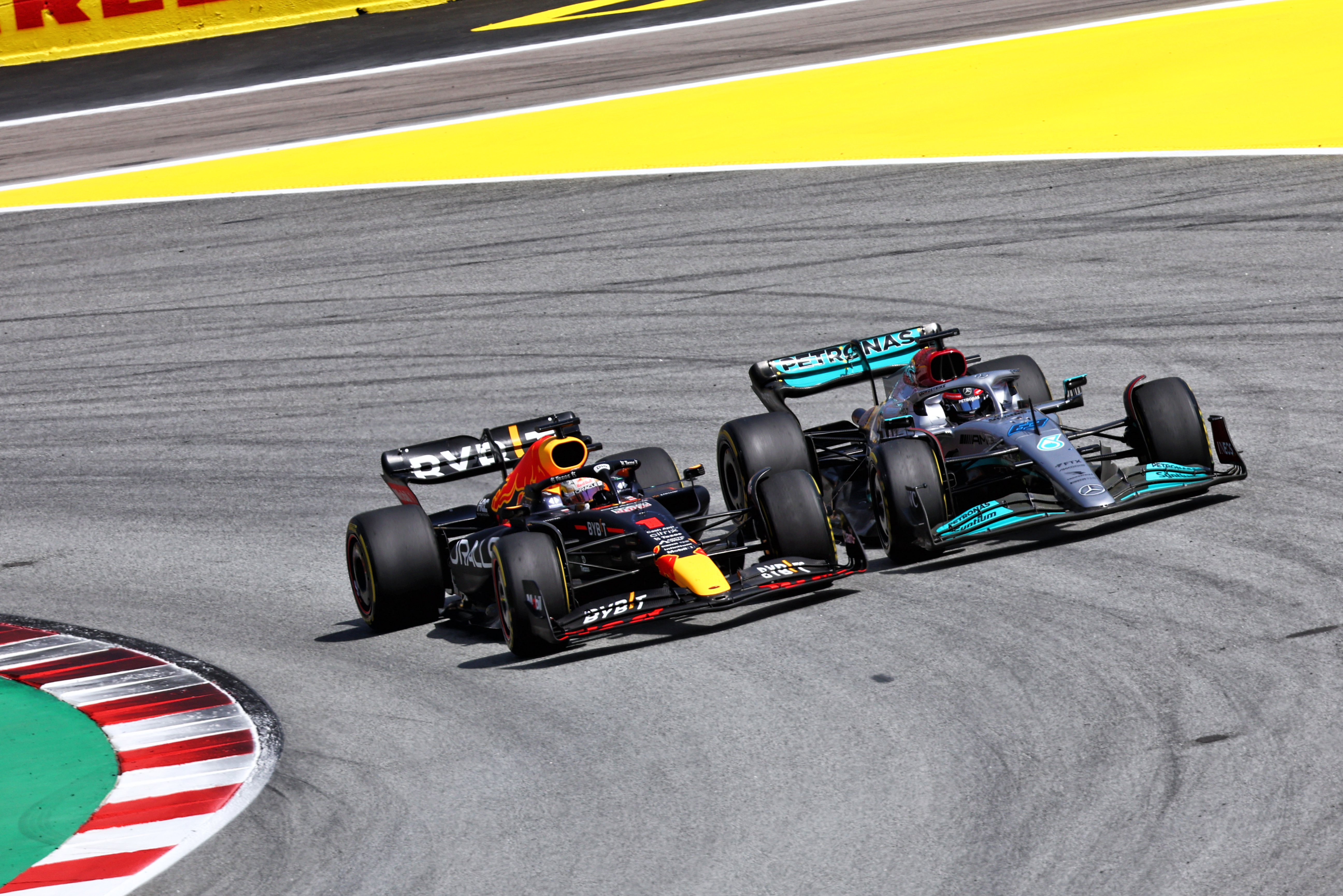 Two-thirds of the upcoming F1 double-header takes place on circuits that used to be synonymous with dirges, Imola and in particular Barcelona having a historical habit of being the tracks where the hope created by any early-season flyaway race shocks was crushed by the season's dominant car flexing its dominant muscles properly. Those two sandwiching Monaco could make for a long three weeks. Get the DRS judgements right, though, and – taking Red Bull out of the equation – there's fun to be had in the Aston Martin, Ferrari and Mercedes region. Barcelona finally binning the chicane and allowing F1 cars back onto its fast final corners makes the Spanish GP a crucial test case for the regulations' pro-overtaking measures too, as trying to reduce dirty air so Turn 1 passes were possible was one of the main justifications for the chicane's insertion.
The F1 field overall is now too close to performance perfection to create interesting action without some degree of contrivance. A dozen cars within half a second on raw pace is also a dozen cars that don't have enough performance variation to overtake each other in normal circumstances. Mistakes are a relative rarity now. F1 is not in the position Formula E has happened upon at the start of the Gen3 era- a holy grail where what it takes to be fast over a single lap is very different to what it takes to be fast over a race distance, or at least it currently has no cars that are capable of being good at both, which has very entertaining consequences.
So something – whether it's DRS, tyre compound trickery, reversed grids or some combination of all of the above across a season – is necessary to make F1 a spectacle worth watching.
Any situation that's a certainty is bad news for a sport – whether it's the 1990s/2000s habit that whoever led after the last pitstops was certain to win or the races in the 2010s where DRS was allowed to be too powerful and any car with a pace advantage was certain to overtake.
When a car is gaining on another, you just want to have a question mark over whether a change of position will happen or it will be possible to successfully defend the place. That's all. A degree of uncertainty about what happens next. And it's fine for the size of that question mark to vary substantially from race to race – in fact over a 23-race season it's actually preferable to have that variety between grands prix where passing is near certain and grands prix where passing needs a Monaco-style miracle move.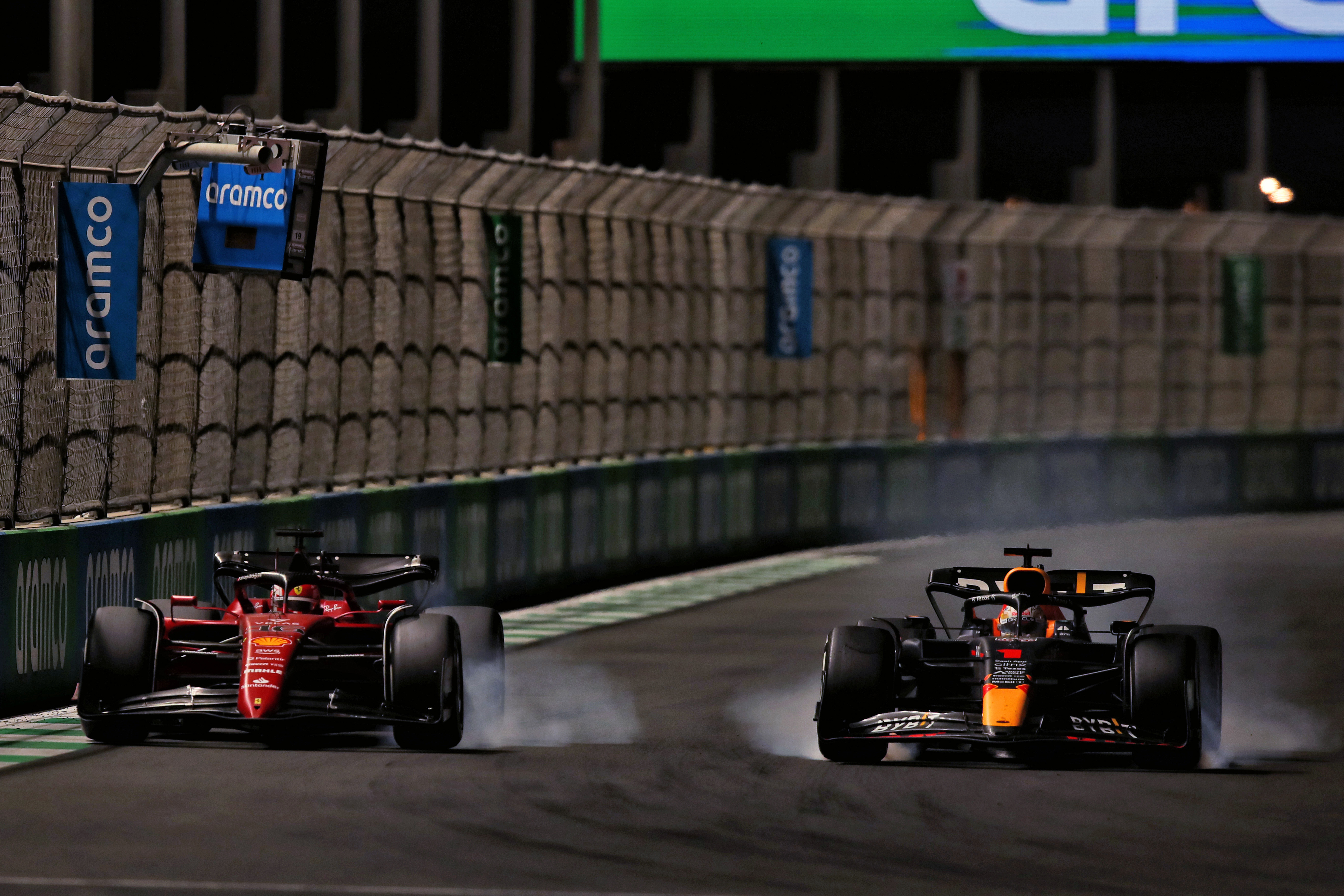 In DRS, F1 has an inexact but tuneable tool that can be constantly tweaked to try to create that 'will they/won't they?' overtaking uncertainty. It may only rarely hit that perfect sweet spot of making classic outbraking passes plausible but not inevitable. It doesn't take much to end up in the territory that made some of Verstappen and Leclerc's early-2022 battles rather empty games of 'DRS chicken' (pictured above) as they tried to not lead the other over a detection point.
But at least F1's trying to hit that sweet spot rather than settling for a uniform approach that means processions or drive-by free-for-alls every time. How it handles its DRS calculations over the next three weeks will be a great test case for whether its sums are on the right lines.