Formula 1 personnel at Imola have been asked to leave the paddock amid heavy rain and an ongoing severe weather warning of flood risks.
F1 and the Imola organiser have been monitoring conditions following a red alert for Tuesday and Wednesday warning of flooding and landslides in the Emilia Romagna region.
It comes after the area was previously hit by severe weather just a few weeks ago, leading to two known fatalities.
The expectation on Tuesday morning was for the situation to improve in time for this weekend's grand prix, and teams and personnel have either travelled to Imola already to set up or intended to travel as planned.
It is hoped that the worst of the weather will be confined to Tuesday and Wednesday, with the grand prix weekend itself able to be held in likely wet conditions.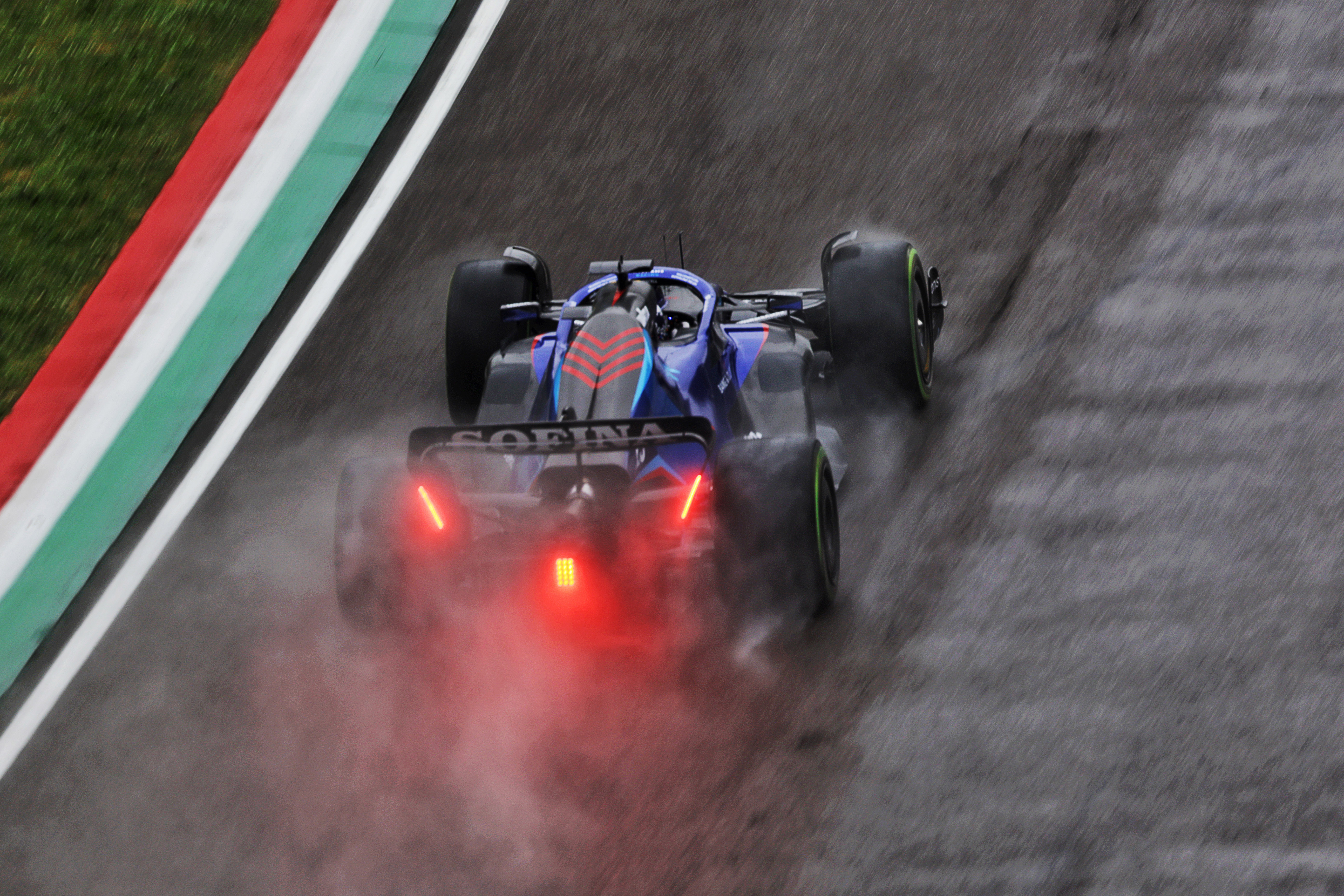 Aside from the usual disruptions around on-track sessions when there is heavy rain, there are specific circumstances to consider at Imola, predominantly the Santerno River adjacent to the track.
On Tuesday afternoon, images and video emerged showing high levels of water inside the circuit confines.
There were suggestions from sources on-site at Imola that the river had burst its banks, although this has been refuted with the evacuation just a precaution as water levels rise.
Up to 100mm of rainfall is predicted in the next 24 hours although the Apennines mountain, the source of the Santerno, could get even more.
The concern therefore is less about what conditions will be like on Friday, Saturday and Sunday, when the track should be wet but usable, and more about the potential problems that could be caused before then if there is significant flooding.
This will be monitored by the race organiser and F1 with further updates likely over the next 24 hours.