Red Bull Formula 1 driver Alex Albon has had to pick himself up from the metaphorical canvas more times than he would probably care to count. His latest fall might be a setback too far.
Albon cut a more dejected figure than normal after Sakhir Grand Prix qualifying. Unsurprising given it was one of his worst performances all season: he failed to get into Q3 for the first time since the first Silverstone race in July after posting one of his biggest deficits to Verstappen all year.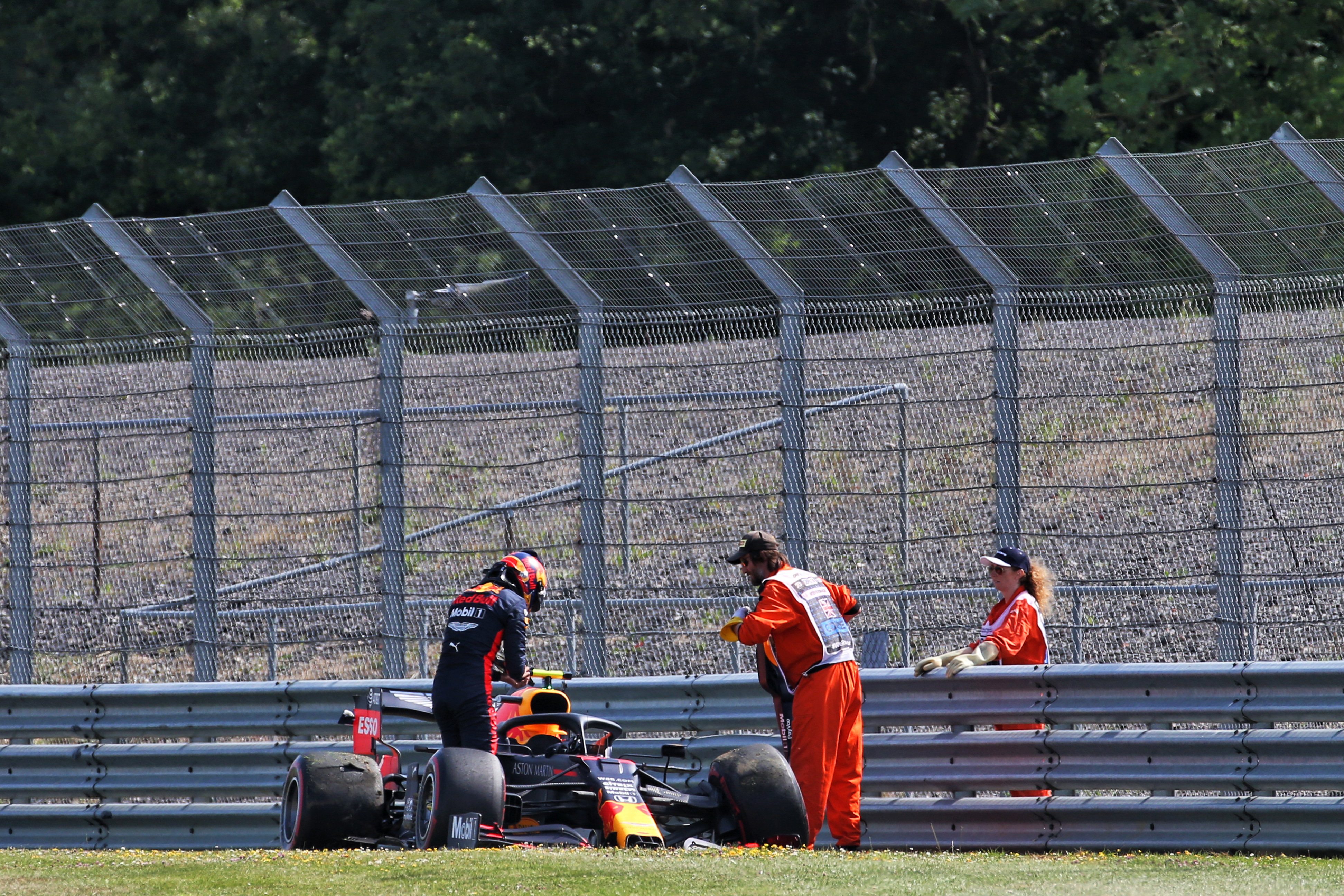 The short Bahrain Outer circuit means the difference in laptime is misleading and it's Albon's offset in percentage terms that's the most accurate point of measurement. There had been minor improvements on this front before Saturday, even if not enough for Albon to be where Red Bull needs him to be.
Comparing his and Verstappen's respective deficits to pole, Albon was 0.680% further behind at the Nurburgring, 0.571% in Portugal, 0.538% at Imola, and 0.683% in Bahrain last week.
Albon's elimination from the second part of qualifying for the second Sakhir race, which he put down to being completely caught out by the car's handling characteristics changing in qualifying, makes a final percentage difference (1.119%) misleading because Verstappen improved in Q3. But even comparing them at the point of Albon's elimination is bad reading at 0.706%.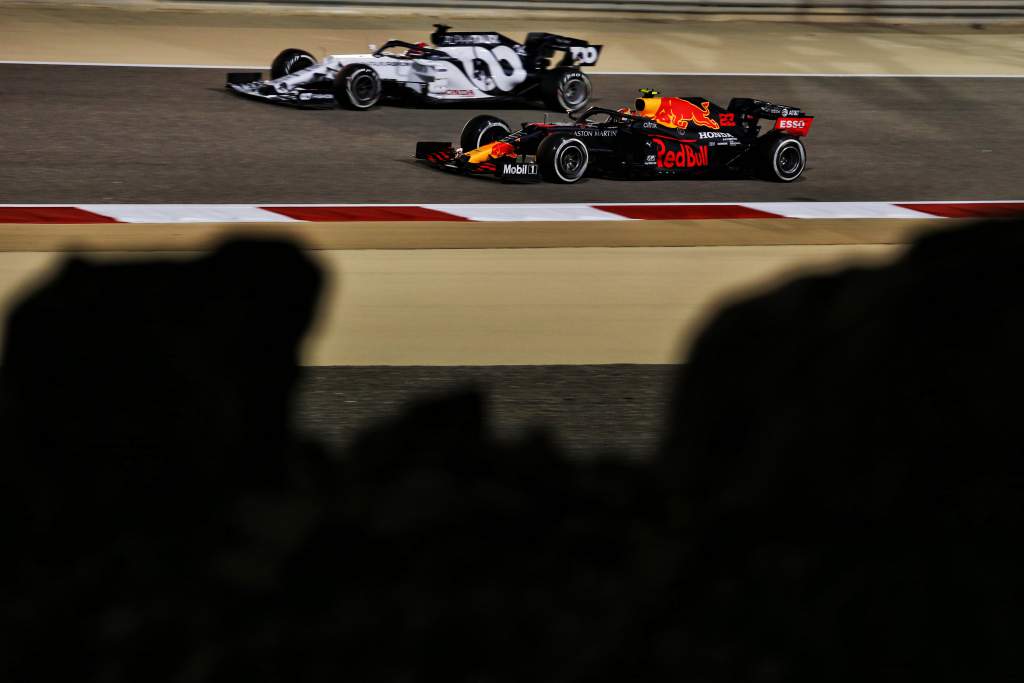 Unfortunately what happened in Bahrain reinforced what is understood to be Red Bull's biggest frustration: every apparent breakthrough is followed by a new setback. In this case, his inherited podium in Bahrain a week ago has been followed up with a qualifying low reflective of Albon's worst early-season struggles.
It also reiterates another major problem: that Albon is not really improving. Yes, there are marginal gains here and there, especially in response to a poor result. But in raw performance terms there is almost no change. His average percentage difference to Verstappen in qualifying is 0.684%. Over the first seven counted races (excluding the wet Styrian GP session) it was 0.645%. Over the last seven counted races (excluding the wet Turkish GP session) it is 0.724%.
That is exaggerated by a particularly poor Russian GP weekend from Albon but even eliminating that outlier only makes the second half of his season negligibly better than the first (by 0.008%).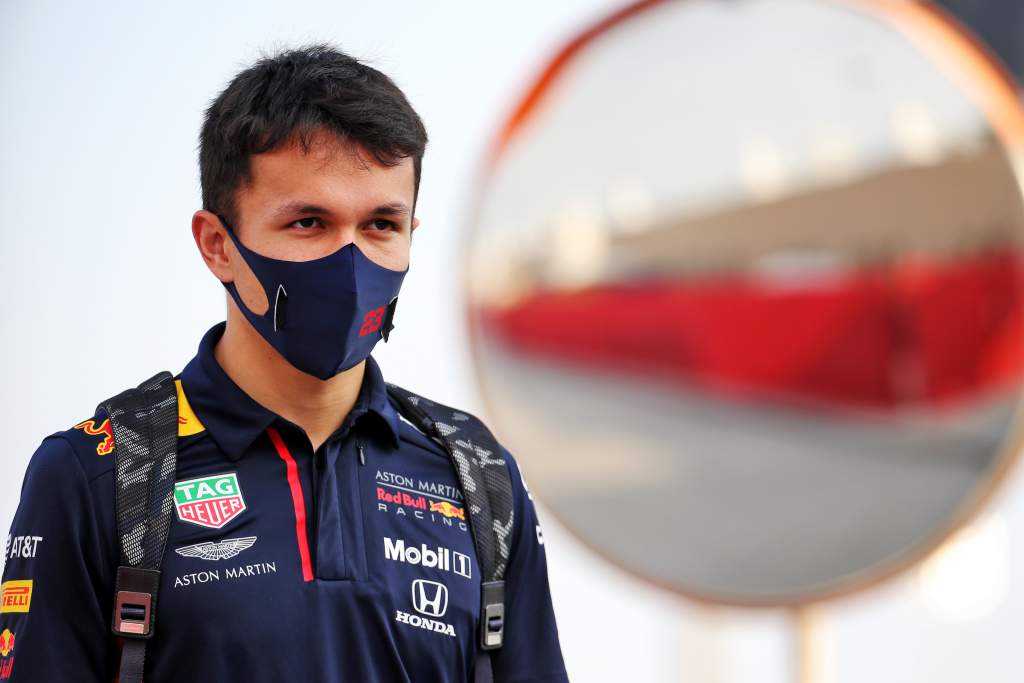 Albon doesn't believe the chips are down and there's no coming back. "Turkey was good, Bahrain last weekend – OK, it wasn't incredible, but still better," he said after qualifying. "And just today just didn't quite line up."
But Red Bull must be asking, when will it? Because it is clear that Albon's qualifying deficit to Verstappen was not a stunning, out-of-the-blue setback. The difference at the Sakhir GP is that this time it has finally manifested itself in a huge difference in position (and a Q2 elimination). It is rooted in a fundamental lack of pace compared to Verstappen which, when Red Bull does not have a big advantage over the rest, means Albon gets swallowed up by other cars.
That is only partly exaggerated at Sakhir by the short layout and the fact everyone is on lower-downforce settings, which mixes up the order a little bit – see Ferrari driver Charles Leclerc's stunning fourth place in qualifying for the potential opportunities this weekend has provided. It underlines a consistent truth: that Albon cannot seem to get as close to Verstappen as Red Bull needs him to.
That's what makes this latest setback potentially so damning, and one Albon does not recover from either mentally – he is excellent at setting disappointments aside, but this is a particularly heavy blow to take – or in terms of Red Bull's perception of him.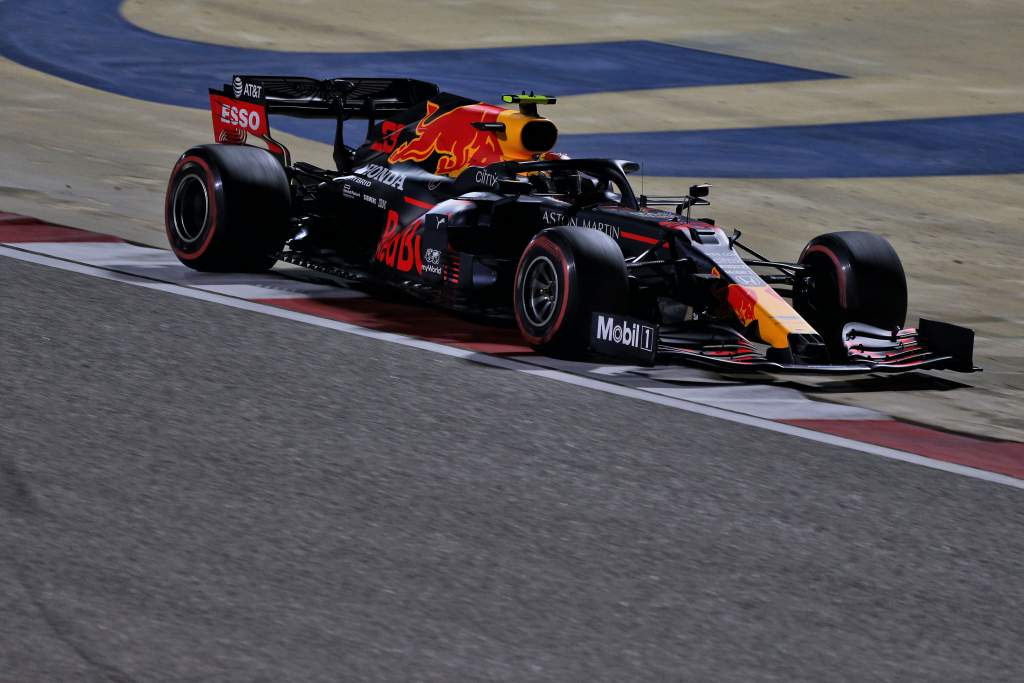 It would be a step too far to extrapolate Albon's disappointed demeanour on Saturday into a sign he is resigned to forever being more than a few tenths adrift of Verstappen. But inside the car and out of it, he is looking more like a driver who wants to fight but just isn't quite up to it.
The Sakhir GP is now a huge test but, with such a disappointing body of work already logged, passing it may not be good enough.
It will be a very difficult race from 12th. Albon is very good at refocusing and has a few excellent recovery drives in his locker with Red Bull already, and an exceptional one is needed now to get the result this car merits.
But Red Bull desperately wants and needs Albon to do that on Saturdays, and he hasn't. It looks like he can't. It might sound harsh to say it. It's certainly not pleasant to. But it is the reality of the situation.
Quite what Albon can do now to eliminate the doubts is hard to imagine. And if he was capable of putting that performance in, he wouldn't be in a position that so desperately needs it.