Formula E's on and off fixation with attracting former Formula 1 drivers is often a talking point, especially in the middle of silly season.
With Daniil Kvyat thought to be a realistic possibility for a seat on the new world championship grid next season, the story of ex-F1 racers chancing their arm in Formula E may continue.
Very few have genuinely and immediately made a success of it.
Several, such as Bruno Senna, Jerome d'Ambrosio, Nick Heidfeld and Pascal Wehrlein, have had some success eventually but usually there has been at least a one-season buffer between arriving in Formula E and thriving in it for the F1 converts.
Really, there are only two drivers who have made a true impact at the front of the FE field immediately after the F1 dream has ceased.
We chronicle the five best, worst and most curious ex-F1 signings in Formula E.
Five of the best…
Jean-Eric Vergne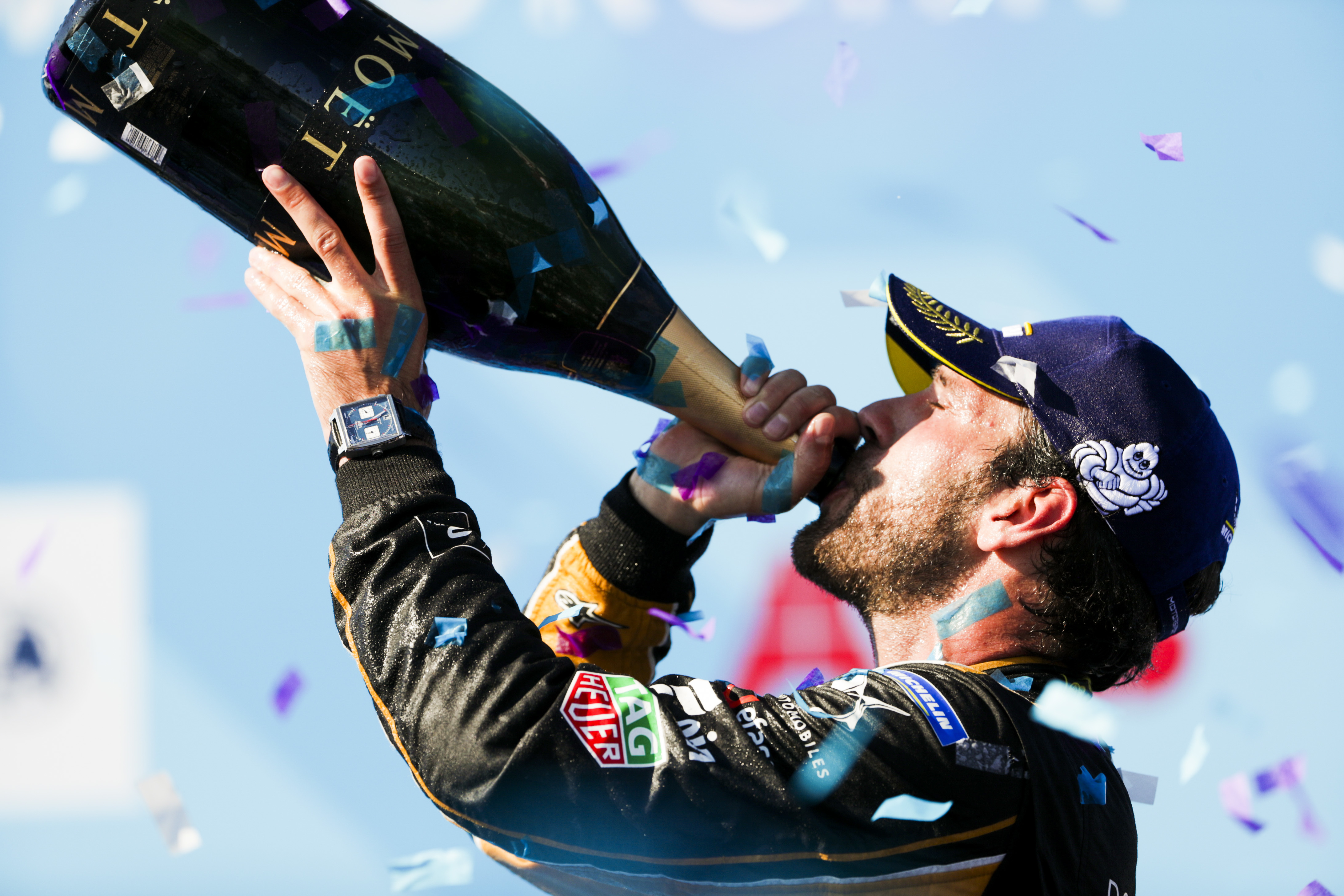 Few argue that Jean-Eric Vergne isn't the best ever Formula E driver. With two titles and 10 wins from 74 starts the stats are impressive but perhaps more so is the story behind his success.
We have recounted on these pages before the mindset that Vergne found himself in back in December 2014.
It was a traumatic time after being somewhat harshly cast aside by Red Bull and losing his Toro Rosso drive and then going through the trauma of seeing childhood friend Jules Bianchi grievously injured in his ultimately fatal Suzuka accident in 2014.
On track, however, Vergne carved a sublime niche in Formula E and despite a messy season with DS Virgin in 2015/16, he was reborn with Techeetah, a team that he was completely integral in making into a reality.
From there he has created a new life away from F1 and one that has provided something that he previously found difficult to grasp: contentment in his profession, despite the tumultuous end to his F1 dream.
Sebastien Buemi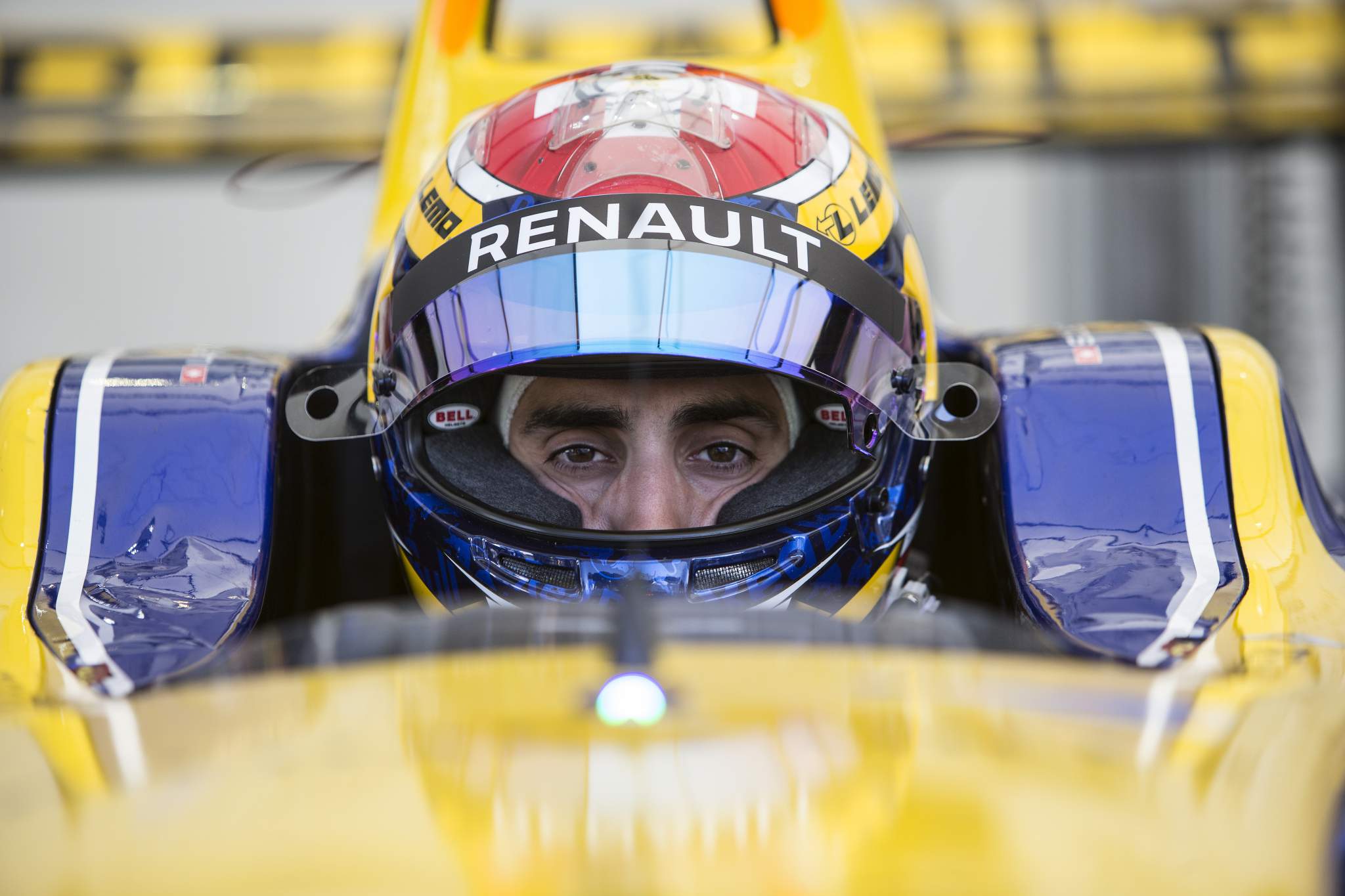 Unlike Vergne, Sebastien Buemi had a period of 'racing cold turkey' from F1 to Formula E in 2012 and 2013.
But there really wasn't too much of abstinence from F1 as he was retained by Red Bull for test duties where he put a solid amount of miles on the clock after his Toro Rosso years ended at the end of 2011.
By 2014, when he was a relatively late addition to the e.dams squad, Buemi was already entrenched in sportscar racing with Toyota but still hungry for single-seater success. 
It came quickly with a title in 2015/16 and then what looked to be a cakewalk in retaining it the following campaign where he scored six wins from the first eight races. That all ended in a bouillabaisse of controversy amid a tri-headed calendar World Endurance Championship/Formula E clash, a tub wrecking Montreal shunt and an unforgettable pitlane rant.
That, and perhaps his worrying early season form this term, apart Buemi has been a constant benchmark in Formula E. 
His high achievements have in fact left many wondering if, like Vergne, had he been given a few more seasons in F1, could he have matured into a potent proposition at the highest level? 
Lucas di Grassi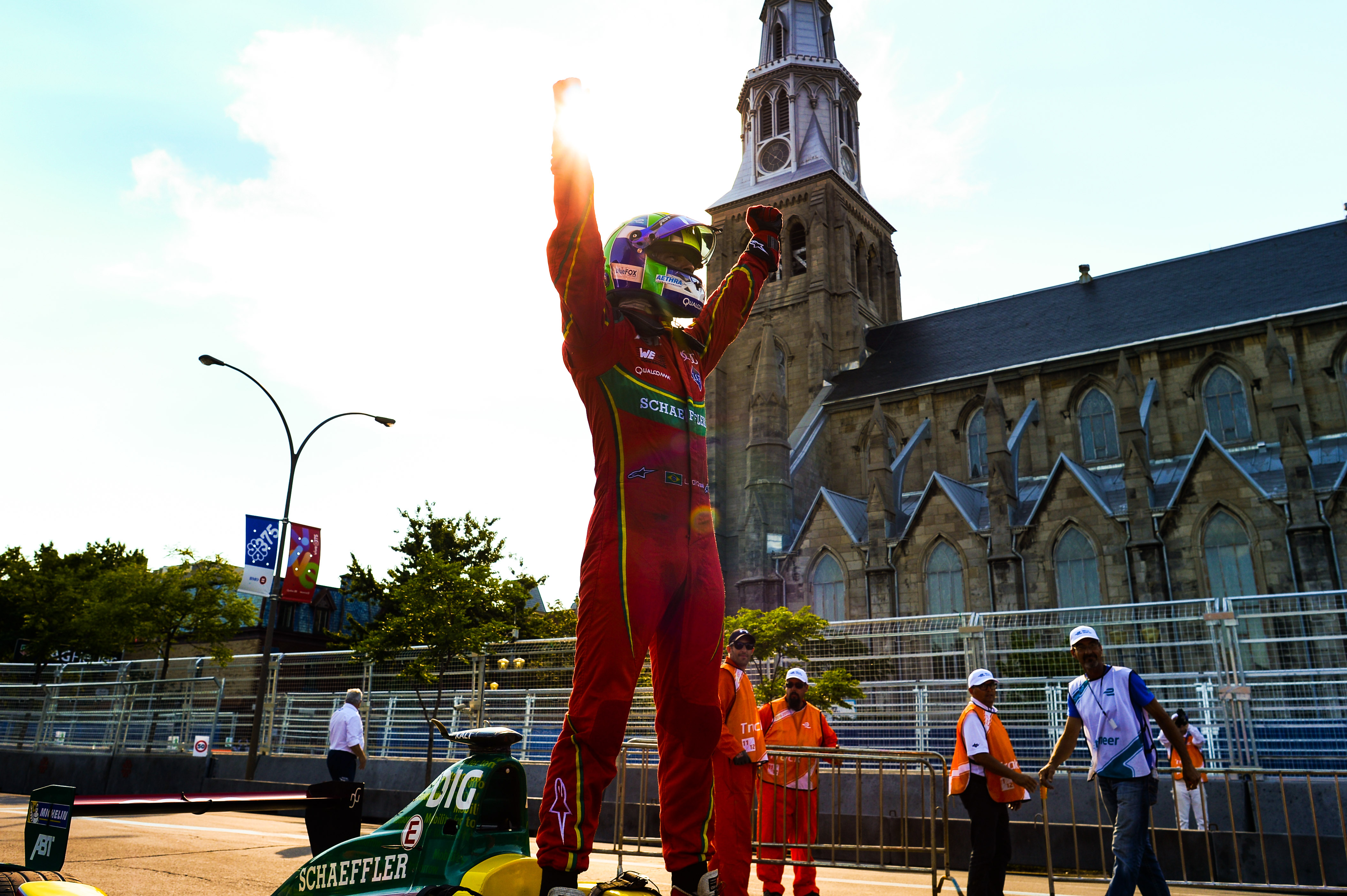 The Brazilian polymath's F1 experience was far from adequate with a hapless and wholly unprepared Virgin Racing team in 2010.
That di Grassi picked up the pieces and reinvented himself as the go-to F1 tester for Pirelli, friend of the engineer and visionary future-scope force he is today, deserves respect.
But he wouldn't have been able to do all that so effectively if it had not been for results on the track. These came with Audi in the WEC and the Abt concern in Formula E and without these, his career would have fizzled away like so many others of his generation did.
A master at delivering consistent points scores, di Grassi had a natural feel for the Gen1 car immediately and took a fortunate win at the first race in Beijing after those ahead self-destructed.
His pugnacious style on the track wasn't always positive. There are many who still don't buy his description of the infamous Battersea shunt with Buemi in July 2016. It makes little difference to the Brazilian though as he expertly balanced his revenge the following season. 
Nelson Piquet Jr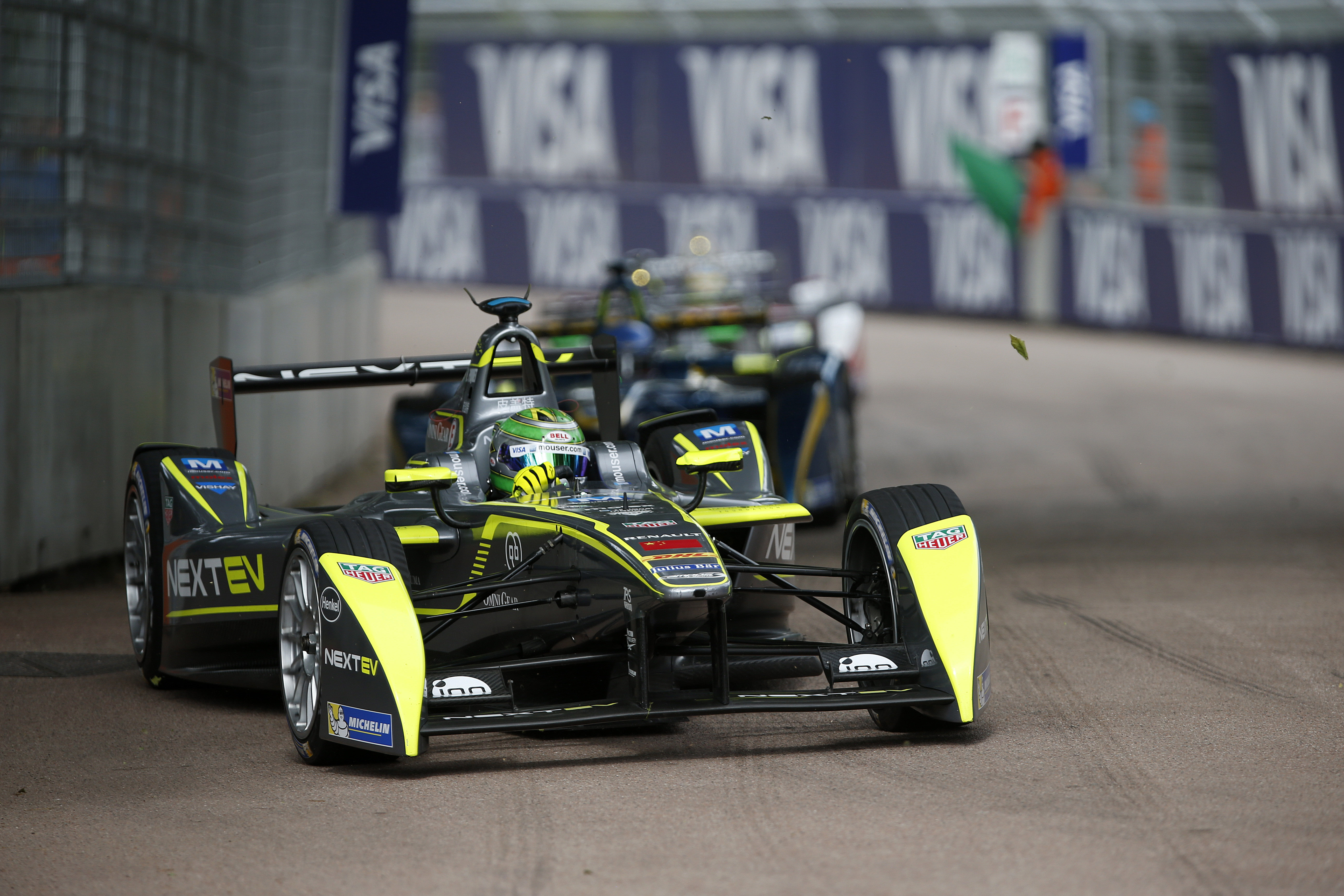 Piquet Jr's Formula E story is perhaps the most fascinating of this group as it started a full five years after his bitter-tasting F1 experience came to a conclusion.
One day the entire truth will out of all that transpired in the grottiness of the Singapore 2008 crash scandal. Whatever the wheres and what fors Piquet's stock was at a low ebb in the summer of 2014 when attempts were made by some to ostracise him all over again as he tried to get into FE.
Fortunately, they didn't work and after almost completing deals at e.dams and Amlin Aguri he got a late seat with the ambitious but entirely un-prepared Team China Racing entity.
The first few races were disastrous and Piquet wasn't convinced there was a future in the programme until some former Toyota F1 engineers under the auspices of the Rational Motion company came into the team to transform it technically.
It triggered an epic and beautifully orchestrated revenge story whereby Piquet took a nail-biting title in Battersea Park to vanquish many of his haters.
Stoffel Vandoorne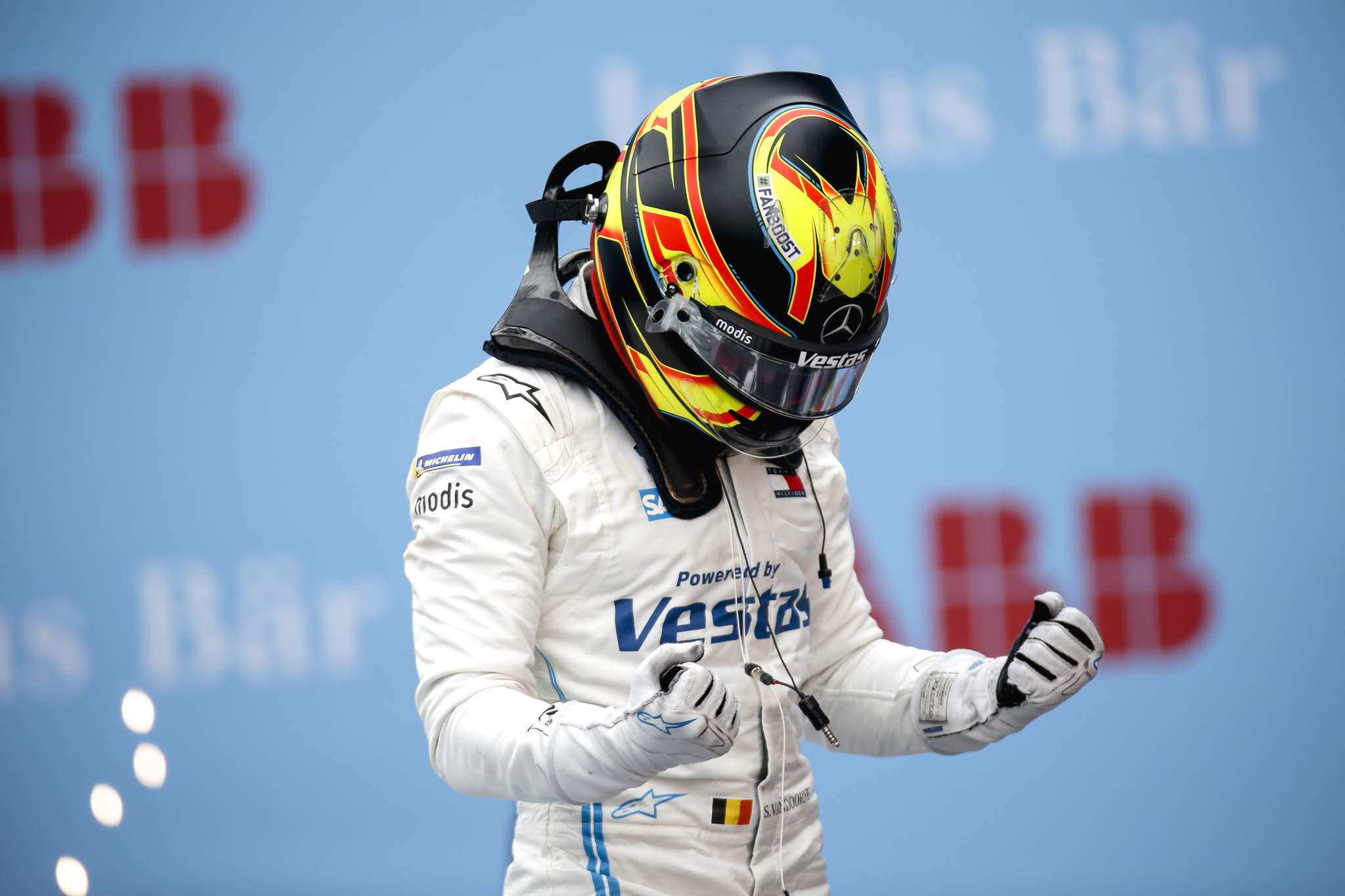 Perhaps unfairly cast aside by F1 teams at the end of 2018 and his second season with an enfeebled McLaren, Vandoorne needed a reinvention and luckily for Formula E he chose an electric pathway to make that happen.
He did it via a Mercedes proxy at HWA Racelab and was almost at once on the pace, taking a pole position in only his fifth race and then a podium in his seventh. 
Vandoorne got Formula E and he got back his mojo, although many suspect that it had never really been properly lost in the first place anyway.
Since that first season, he has usually delivered and should Mercedes choose to stay in the all-electric world championship he is highly likely to join Vergne as a multiple champion. 
Five of the worst…
Jacques Villeneuve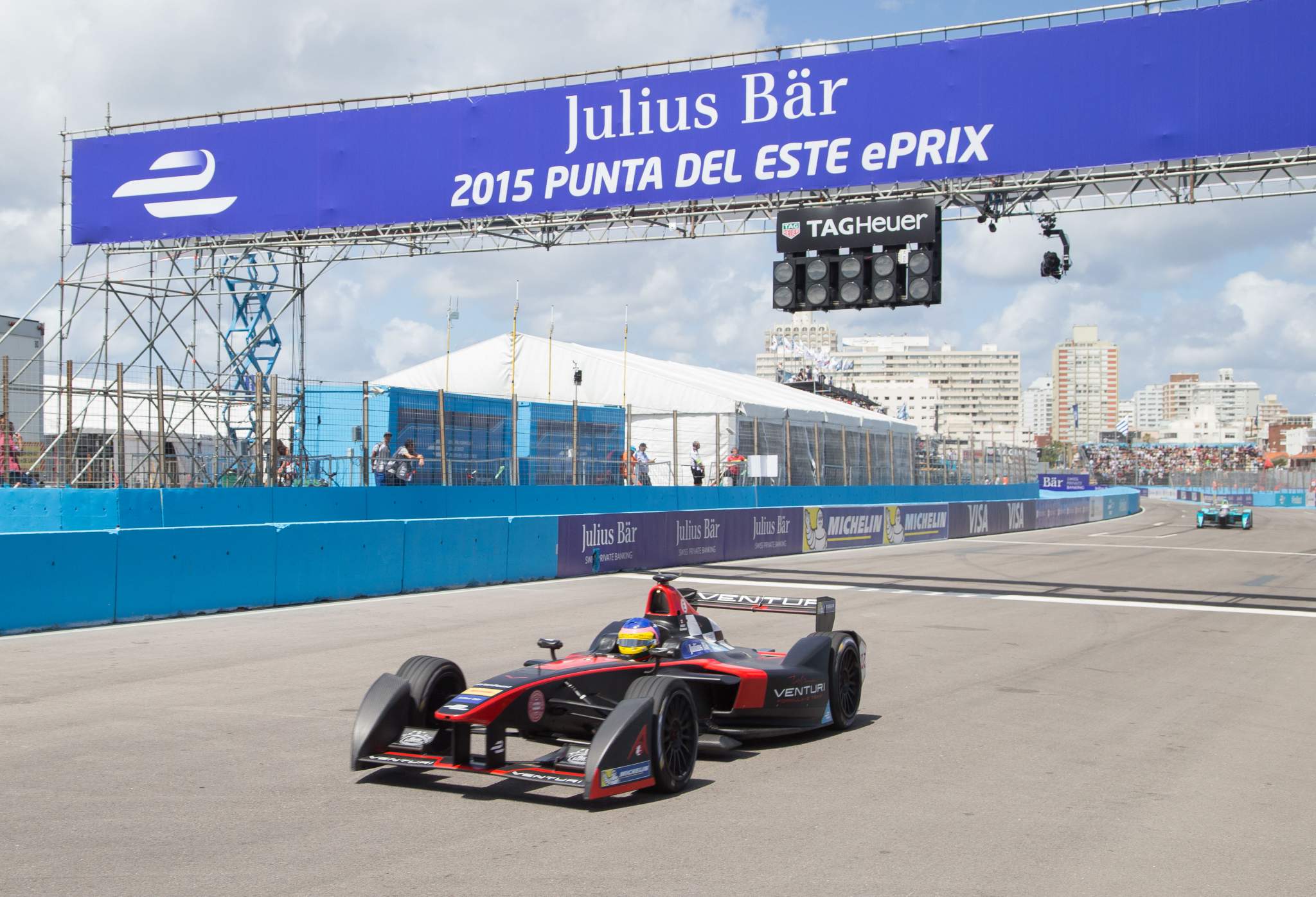 The 1997 F1 champion came into Formula E with fresh eyes and an initial will to make a fist of his latest racing challenge.
Villeneuve was open, relaxed and engaging at the opening race in Beijing as he brought both strong brand enhancement for the then-nascent series and some ludicrously oversized overalls that were baggier than a 1990-spec Happy Mondays gig.
In his first race, he was unlucky to get nudged off by a wild Antonio Felix da Costa while jousting for a top 12 position but it seemed that from this point on that things went awry. 
His second event in Putrajaya was unspectacular but in Punta del Este a month later Villeneuve was erratic, trashing one Venturi tub in qualifying, missing the race, and then bending his re-tubbed mount in post-race testing!
The Christmas break brought a rather unsurprising split between driver and team, meaning it all became an unsatisfactory end to a chapter, which despite the smiles and comedy threads, left neither party with any positive memories.
Jaime Alguersuari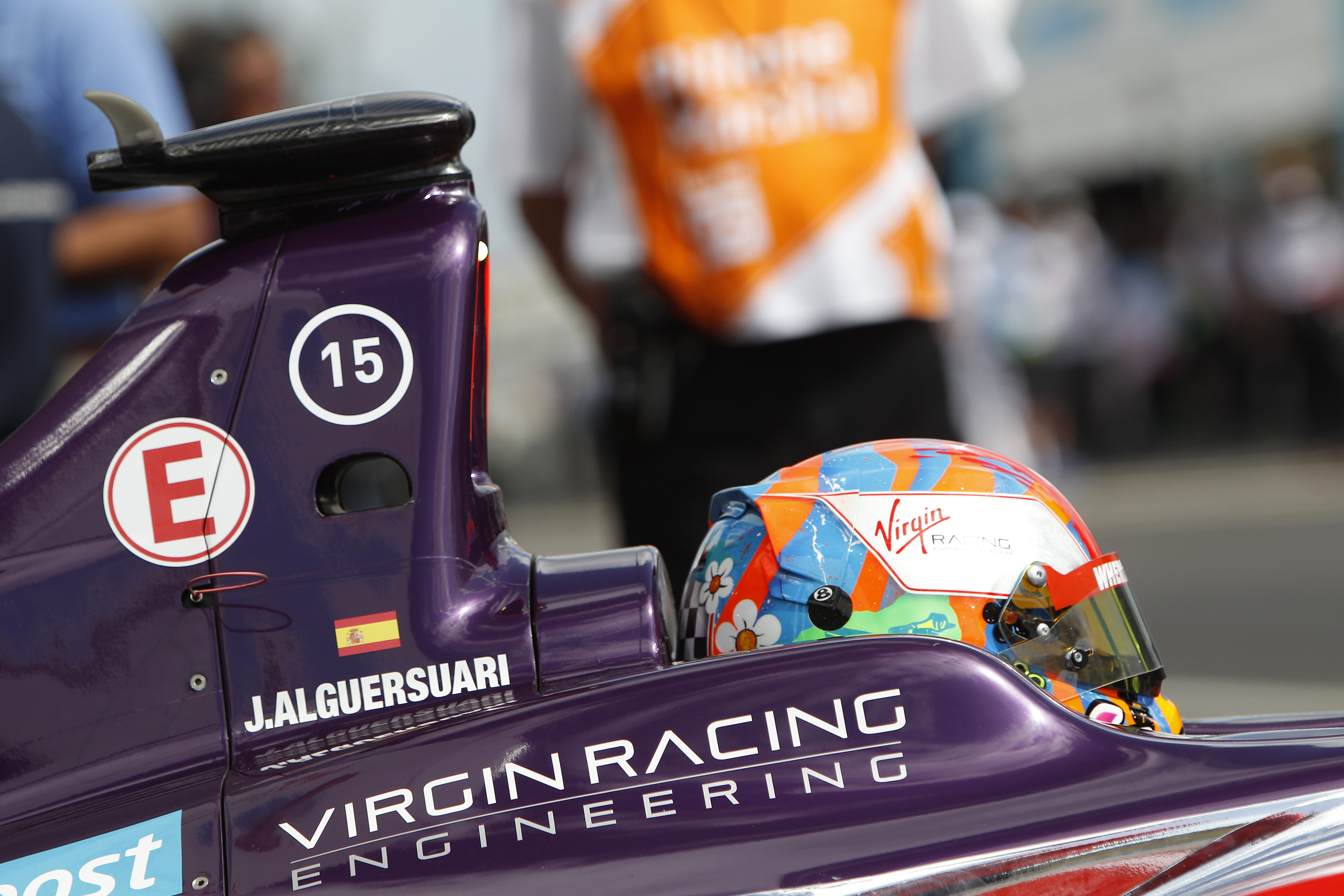 You could almost see Alguersuari's passion for racing drain from his soul the longer the inaugural Formula E season went on.
His disinterest in it was palpable and it showed with very few performances of note and a peculiar ending with a worrying collapse after the chequered flag in Moscow following what became his last ever race.
This ensured that Fabio Leimer would replace the Spaniard, then still just 25, for the final races at Battersea Park.
It was a curious ending to an odd career. But there was the sense of inevitability about it, especially after team-mate Sam Bird outscored Alguersuari by a whooping 70 points and his clear detachment from taking Formula E seriously began to play out for all to see.
Esteban Gutierrez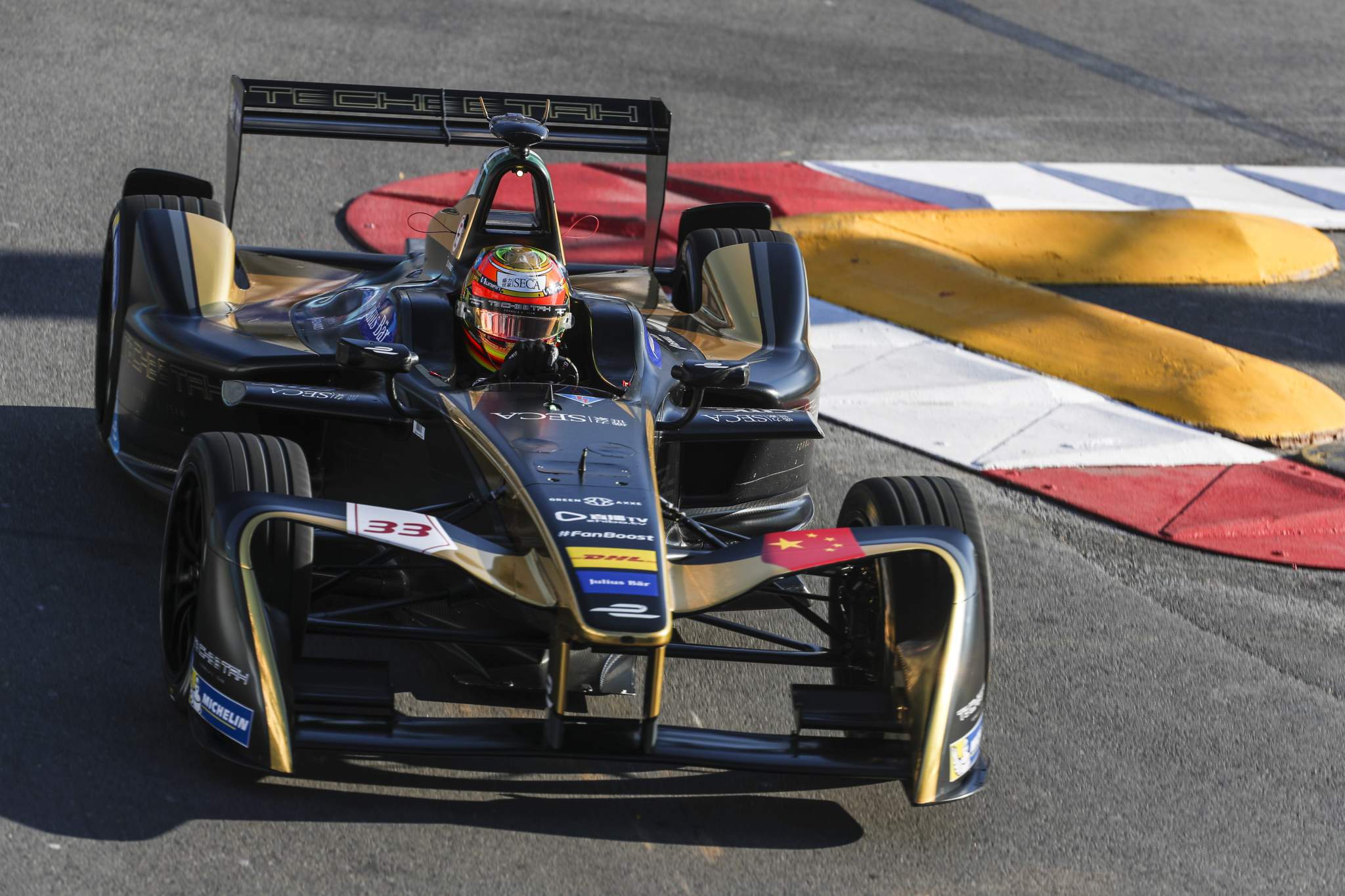 If Alguersuari's time in Formula E was peculiar, Gutierrez's was born of initial Carry On style comedy in which Formula E's promoters acted as quasi-consultants to desperate suitors for a hapless concubine.
The Mexican was initially going to replace an oblivious Loic Duval at Dragon. Indeed, a seat fitting and overall order had been completed when Gutierrez was snatched from Jay Penske's grasp and thrust into the new Techeetah team as a replacement for an off the pace Ma Qing Hua.
It was of course all intended to put fill some extra seats for the 2017 Mexican E-Prix and this was undoubtedly accomplished. Gutierrez seemed genuinely disinterested in the whole thing and took just three points from three starts while team-mate Vergne was runner-up in Mexico and challenged for podiums elsewhere.
Few noticed Gutierrez missing from the paddock in Berlin when Stephane Sarrazin replaced him and despite some development tests with Mercedes last year his name has never been close to the radar in relation to re-igniting his racing career.
Felipe Massa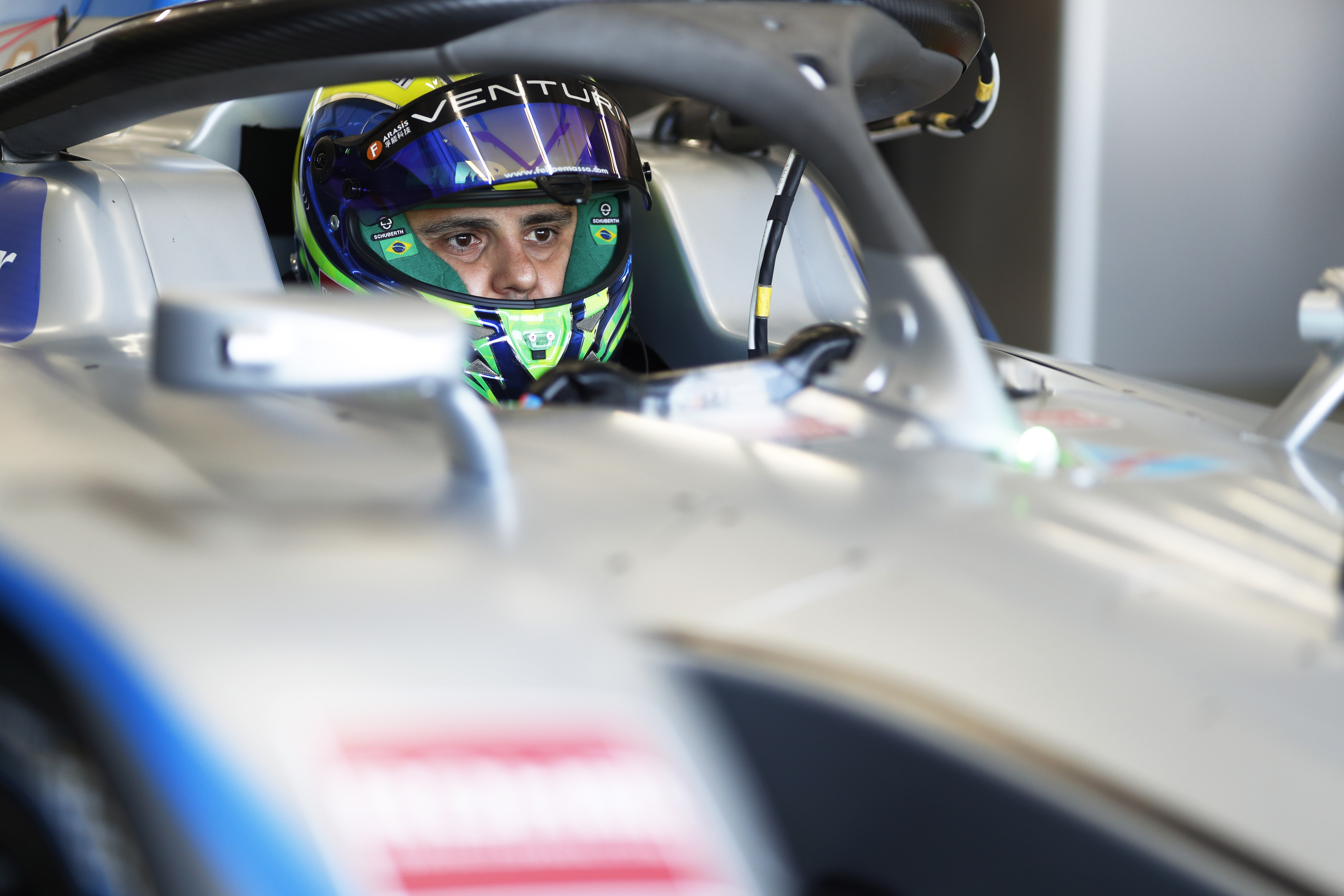 While Gutierrez's three-race cameo was mostly at the behest of the promoters, Massa's deal with Venturi was a pre-ordained project fully formed in the corridors of Hammersmith, London where Formula E is run.
A brief taster test with Jaguar in 2017 pre-dated the Venturi deal, which came in the spring of 2018. That was a year after Massa was initially likely to have made his Formula E debut.
That was because the knock-on of Nico Rosberg's surprise retirement was felt all the way to the Formula E paddock after Massa committed to a final season at Williams in 2017 following Valtteri Bottas's departure for Mercedes. 
The hope was that Massa would get Formula E from the off but that just didn't transpire.
A few flashes were seen, especially at Monaco where he scored his only podium, but despite a reasonable comparison to team-mate Edoardo Mortara much more had been expected.
A largely anonymous second season at Venturi sealed Massa's fate and the fact he so publicly admitted he didn't understand the nuances of Formula E told you most of what you needed to know about his time in the series.
Felipe Nasr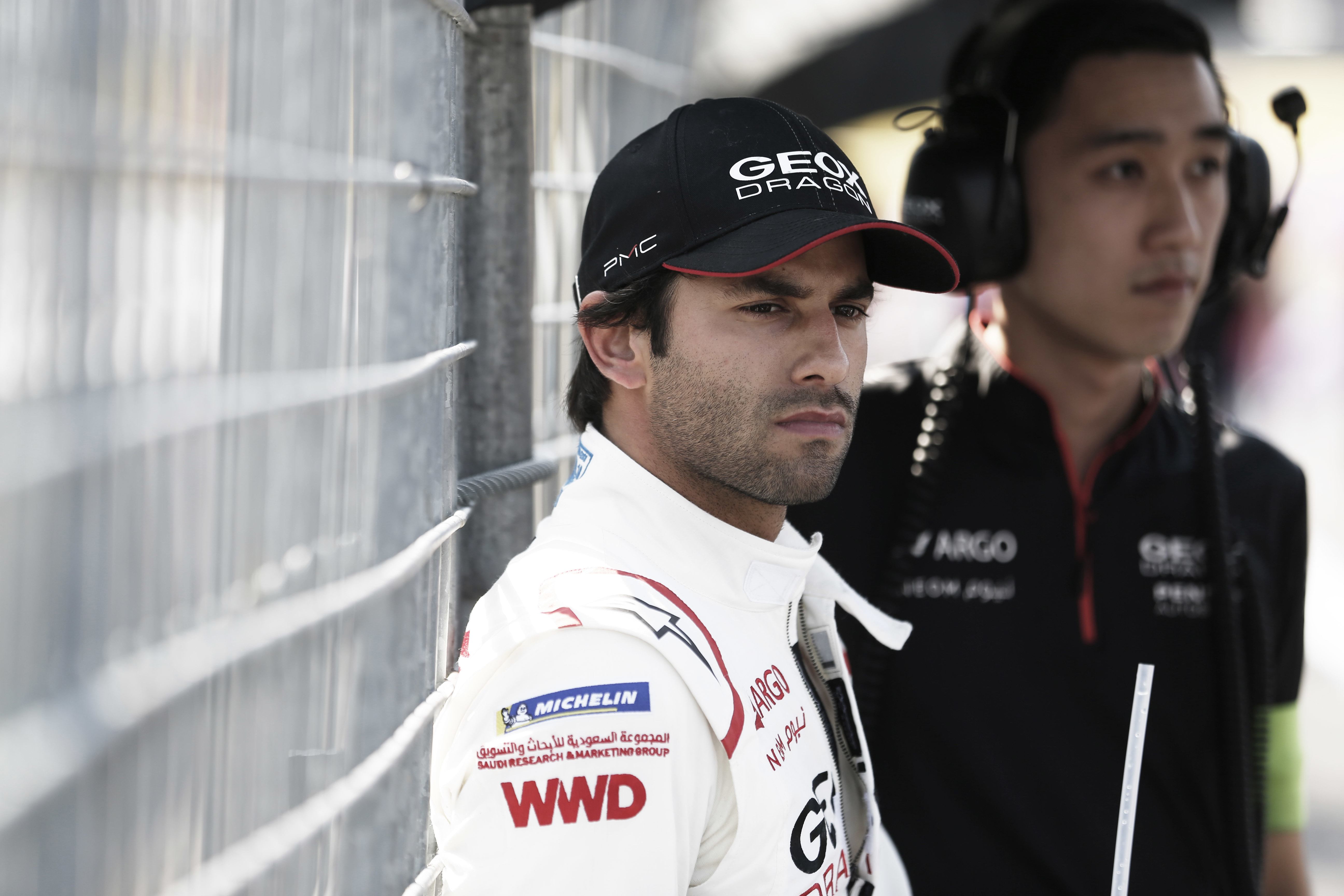 It was hardly ex-Sauber driver Felipe Nasr's fault that his three-race mini-stint in Formula E brought three retirements amid crunched carbon fibre and technical incapacity.
The Brazilian's deal with Dragon – the undisputed king of chaos when it comes to Formula E teams in the Gen2 era – was doomed from the start when he failed to leave the pits at a crucial Marrakech test.
This was because of an oversight in the deal he had signed to do the test and it meant he went into his debut race at Mexico City unprepared.
That ended in contact and a delayed 19th place finish, and the following races in Hong Kong and Sanya ended in retirement.
Maximilian Guenther came back into the fold for the remainder of the season and Nasr's dalliance with Formula E was over. 
Five of the most curious…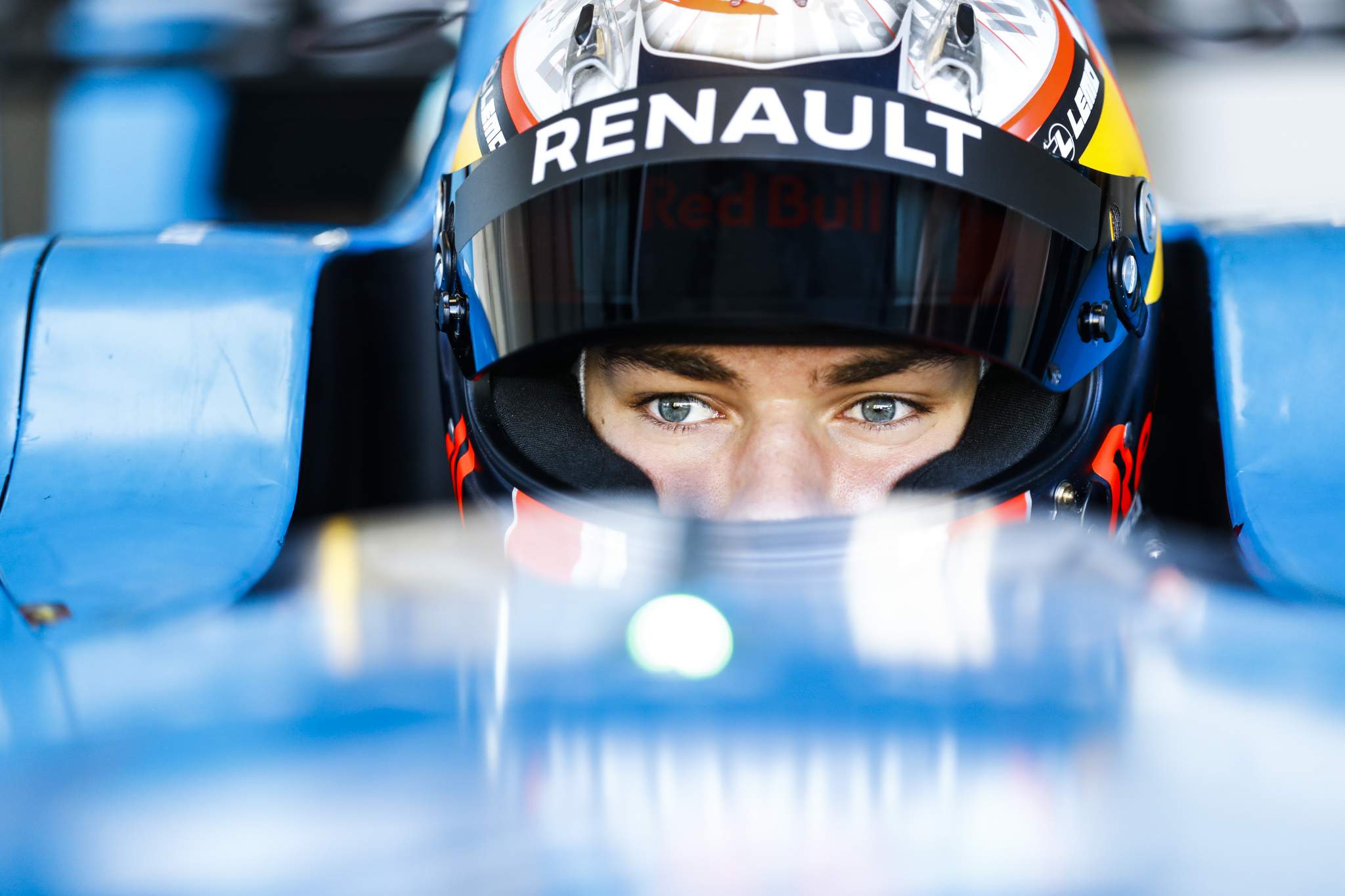 Pierre Gasly – not an F1 racer then but a Red Bull tester – deputised for the WEC occupied Buemi at e.dams for the inaugural New York City E-Prix in July 2017.
With little in the way of testing the then Super Formula driver excelled as he outperformed team-mate Nicolas Prost to take a double points haul in seventh and fourth places.
His pace in the second race was notable and he should have netted a podium had it not been for an ill-judged attempt at taking third from Nick Heidfeld's Mahindra at the last corner.
He is the only driver to have raced in Formula E and then gone on to an F1 career and although he doesn't quite fit on this list his one and only weekend in the championship was too impressive not to mention. 
Brendon Hartley arrived at the Dragon team in the summer of 2019 and after a decent test programme and a points finish in Saudi Arabia things looked promising.
However, by the early phase of 2020 Hartley cut an increasingly frustrated figure, especially after his engineer left the team just a few races into the campaign.
By early summer the Kiwi was replaced by Sergio Sette Camara amid a self-reported 'mutual' parting of the ways.
Arguably Japan's two most competitive F1 racers Takuma Sato and Kamui Kobayashi each had one start in Formula E and in a neat piece of symmetry, each of the firebrands barely registered a blip on the radar.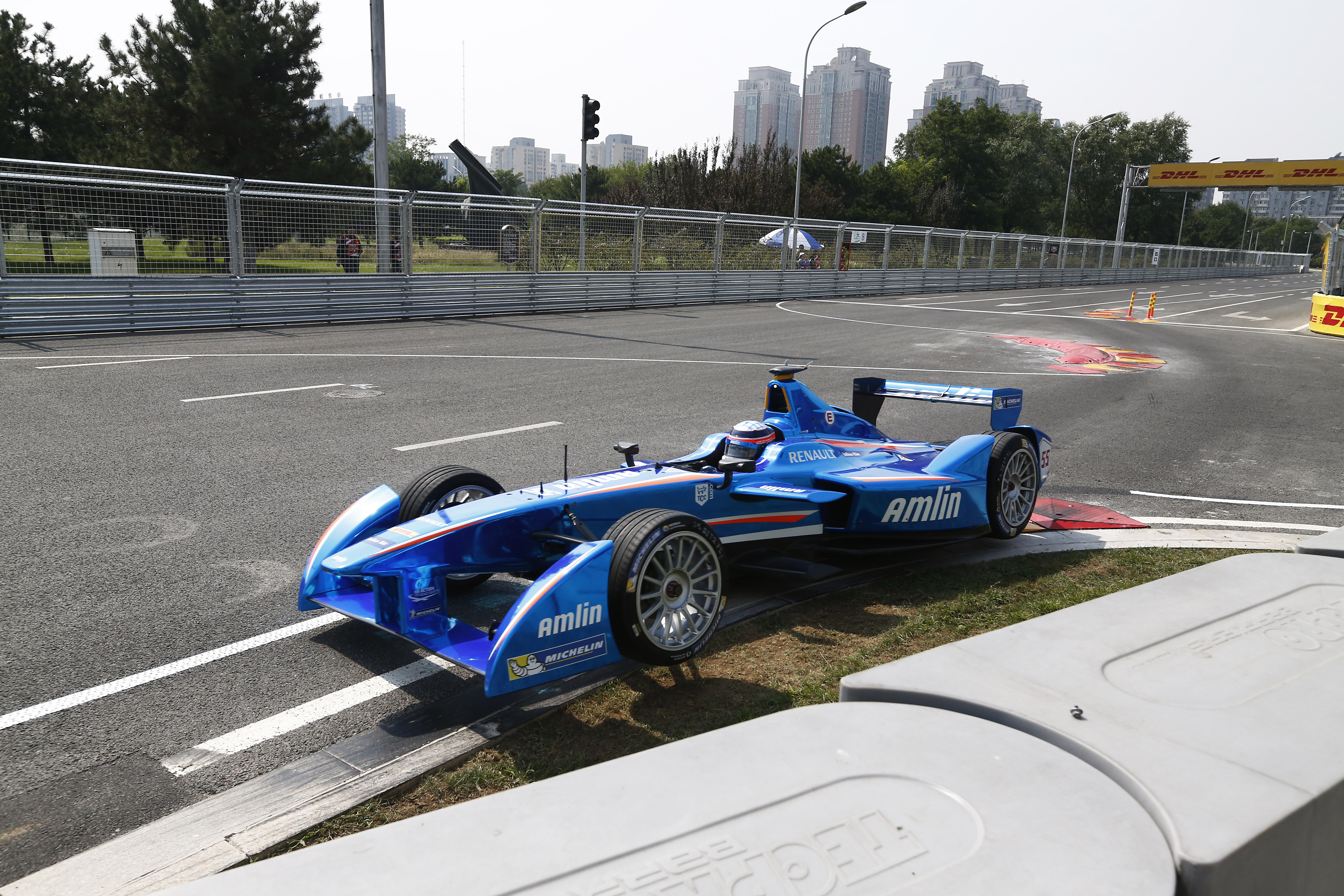 Sato replaced a DTM clashing da Costa in the first race in Beijing but was clearly far from motivated, while Kobayashi made two starts in a bizarre 'by request of sponsors' situation for Andretti at Hong Kong in 2017. But with zero serious testing, he was never going to get anywhere near the top 10 and so it proved.
Who recalls former Marussia and Caterham F1 driver, Charles Pic, making five Formula E starts in the first season? 
Not many do, but it all actually started quite promisingly when he drove to a decent fourth place in his one and only start for Andretti at Beijing in 2014.
Four further starts for Team China yielded just a handful of points for eighth in Monaco and he quietly faded away from motorsport and moved into the logistics industry where he resides as a managing director to this day.