Formula E frontrunners Nyck de Vries and Sebastien Buemi are sharing the same track at the Abu Dhabi 'young driver' Formula 1 test today.
Neither is in realistic contention for an F1 seat in the near future – with de Vries redirected towards Formula E with Mercedes after his Formula 2 title and Buemi out of F1 since 2011 and thriving elsewhere.
But as they hit the track in 2020's top two F1 cars today, they have an opportunity to show F1 what it missed or might be missing.
Although at very different stages in their careers they also have plenty of common ground.
There may be six and a half years between them in age but both are competing for the upcoming first world championship Formula E title with major manufacturer teams (Nissan and Mercedes).
Both are also working with the most successful endurance racing team of the last five years – Toyota – Buemi as one of its veteran frontline drivers and de Vries as official test and reserve driver.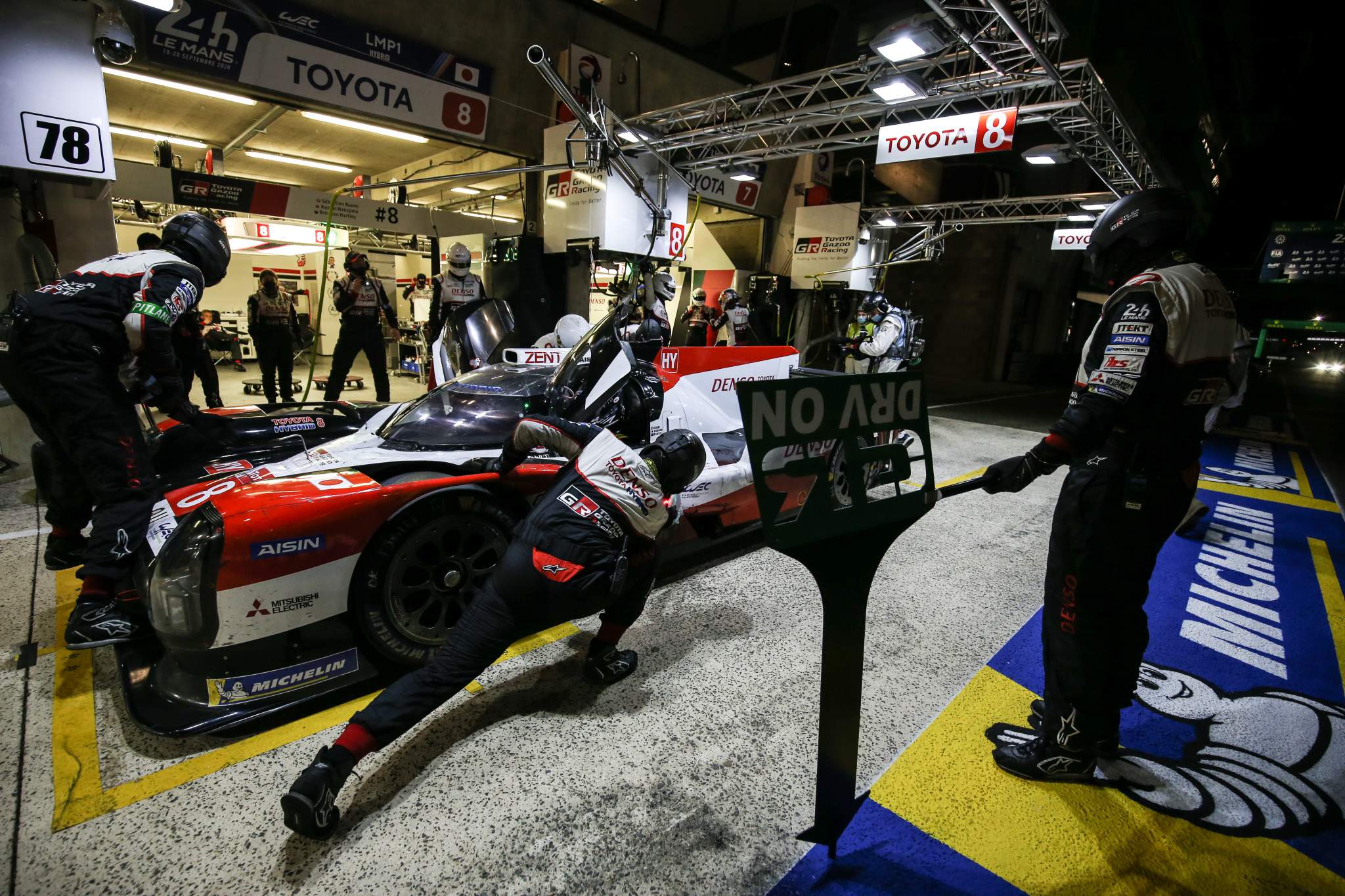 Yet when the time came to accelerate out of the Abu Dhabi pitlane this morning there was also a chasm of F1 experience between the two.
Buemi first drove an F1 car at the age of 15 in 2004 for a TAG-Heuer filming day aboard an elderly Arrows A20.
A full-time reserve and test driver for Red Bull as long ago as 2008, a year later Buemi replaced Sebastian Vettel at Toro Rosso, and finished seventh in his first grand prix, effectively ending team-mate Sebastien Bourdais' shortlived period in F1 as he did so.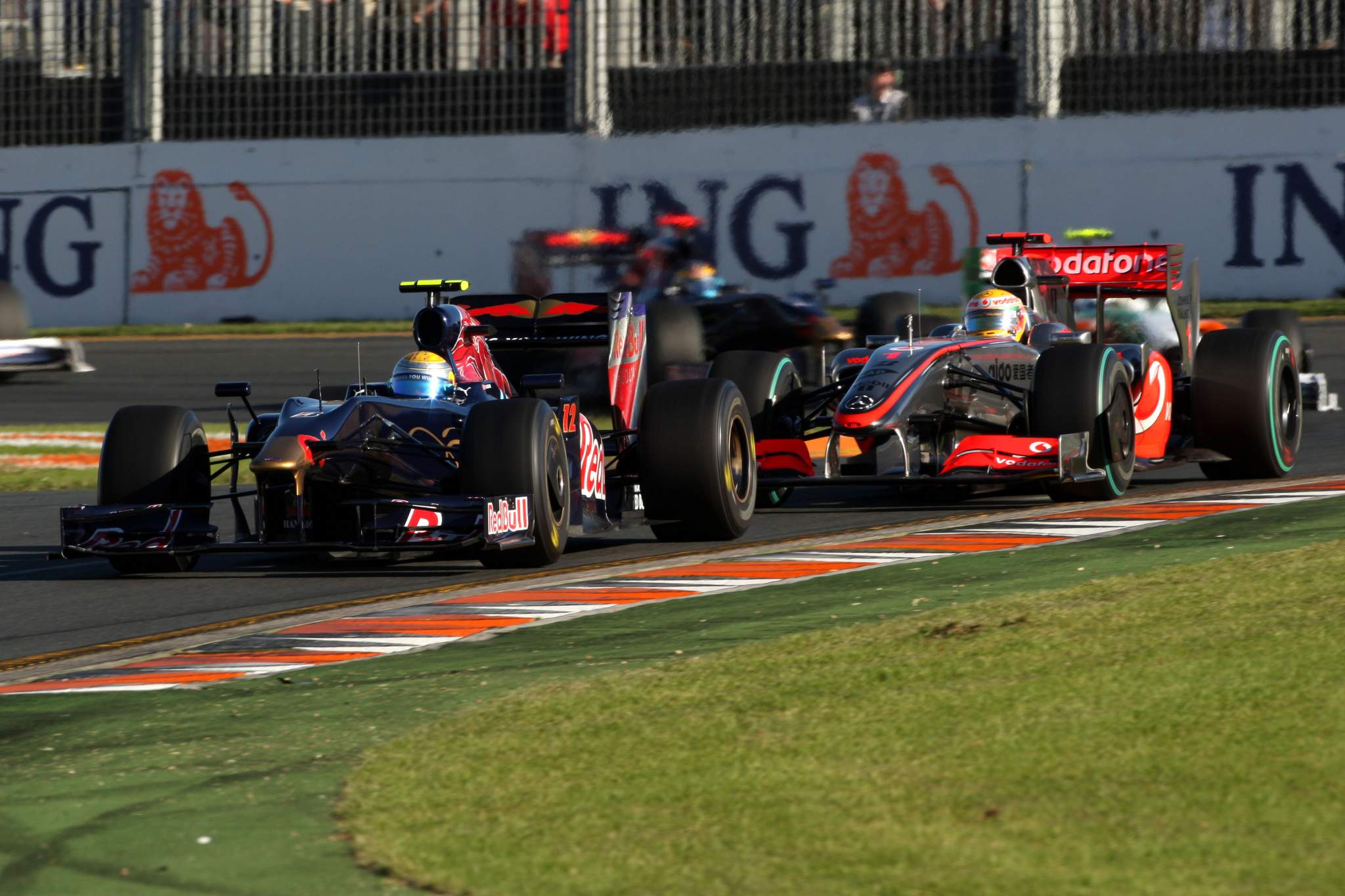 During Valencia Formula E testing last month The Race asked Buemi about a possible run at today's F1 test.
Although he couldn't publicly confirm it, he did offer a wry smile about the likelihood of joining his former Toyota World Endurance Championship team-mate and fellow 'rookie' Fernando Alonso in Abu Dhabi.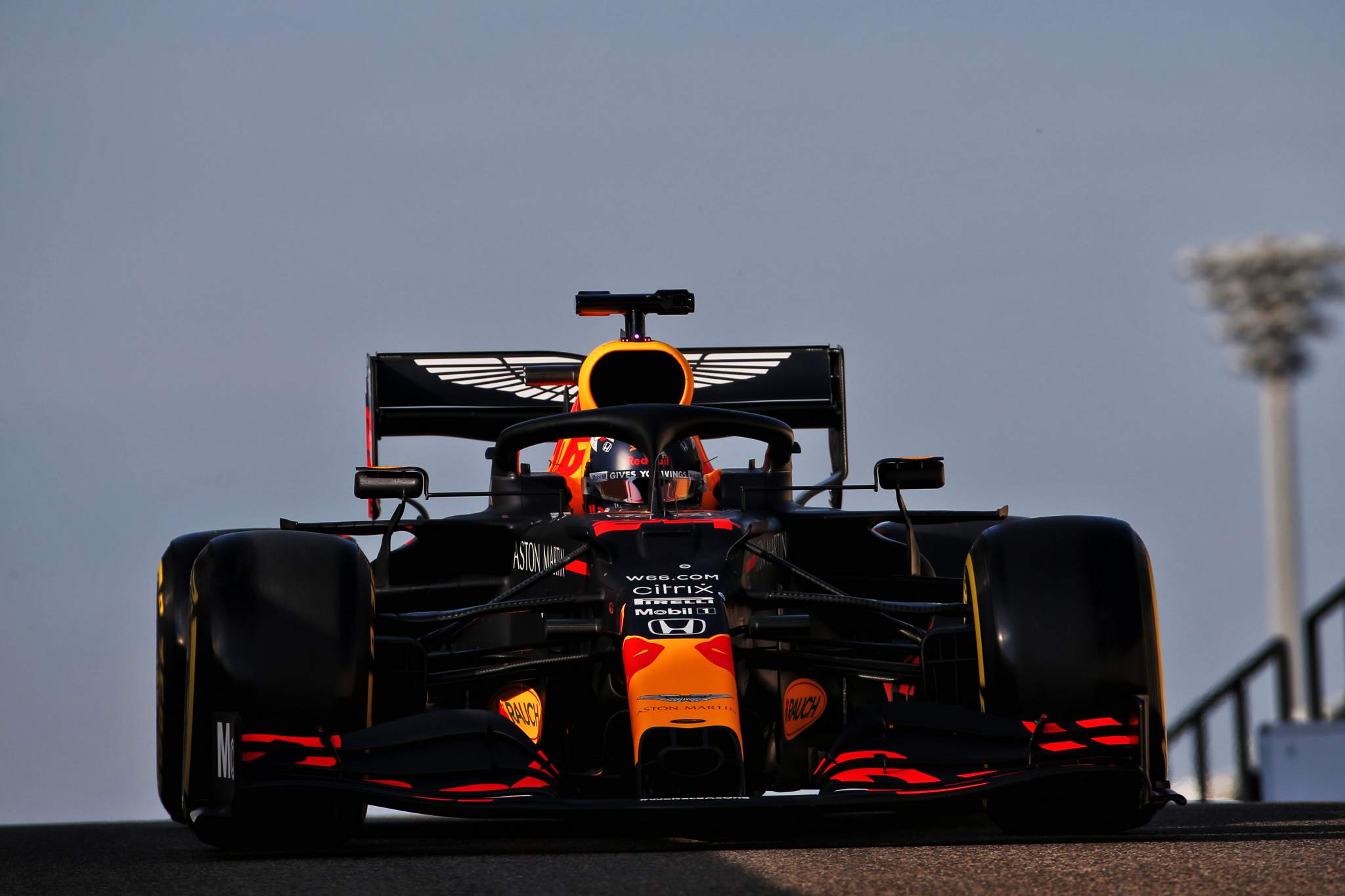 Somewhat amusingly Buemi is only the third oldest driver in Abu Dhabi today after Alonso and Alfa's Robert Kubica, but at 32 are his chances of adding to his 55 grand prix starts any different to what they were in 2011?
It seems ludicrous to recall that almost a decade has passed since Buemi last raced in F1.
It was a month after his 23rd birthday in 2011 that his career within the top tier was rendered over. That was when both he and team-mate Jaime Alguersuari (then with a combined age of 44!) were replaced at Toro Rosso by Daniel Ricciardo and Jean-Eric Vergne (combined age then 43!).
It's now largely lost to the mists of time precisely why Buemi was replaced. Although he was outscored by Alguersuari that season, both drivers had to contend with what was essentially an experimental car – the STR6.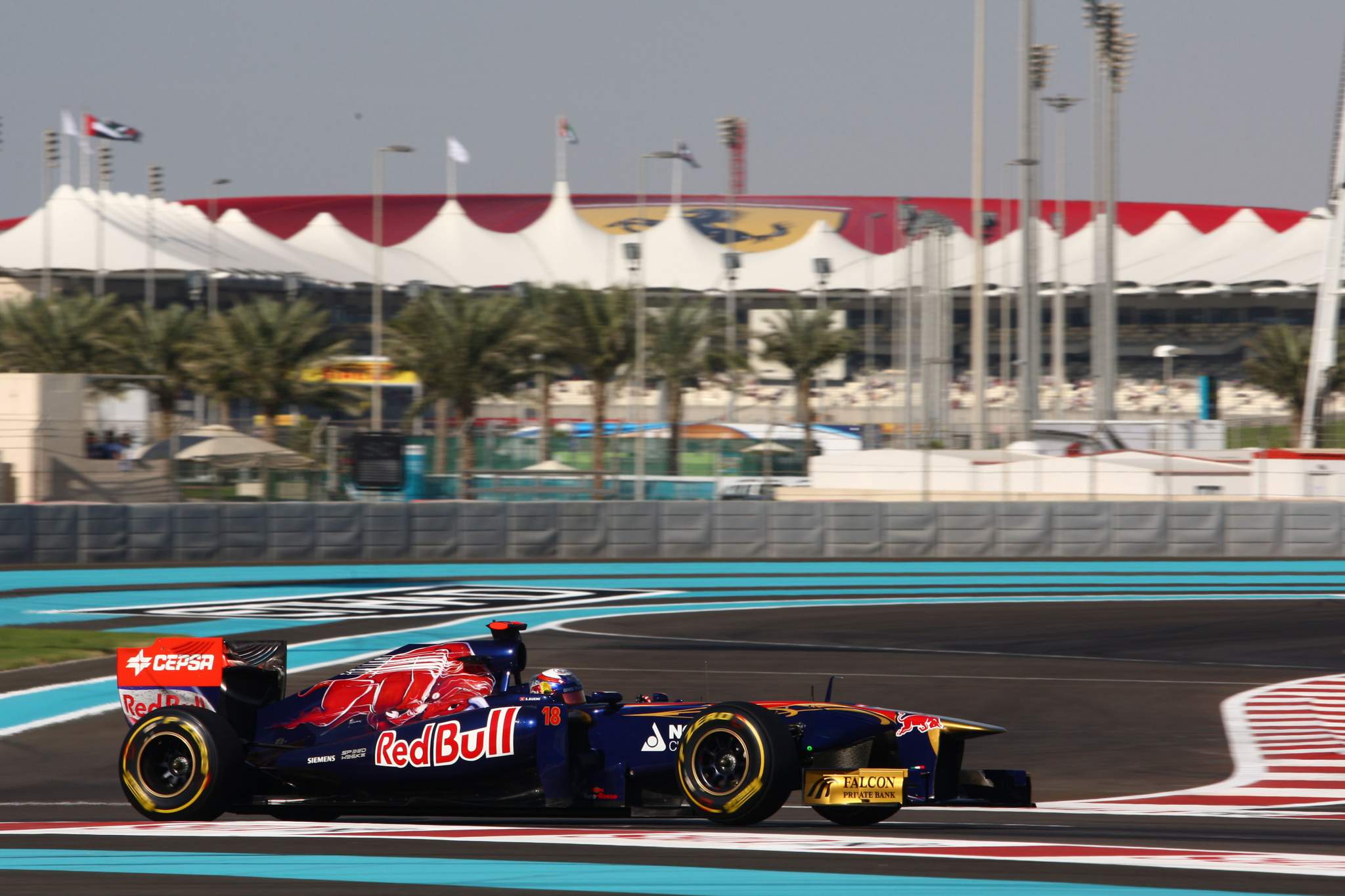 A twin-floor design that used raised sidepods as part of a counter to the 2011 aerodynamic regulation changes simply didn't work as well as its direct opposition on slow and medium speeds tracks. Add that to a first season of KERS technology for the team via supplier Ferrari, and it was never going to be straightforward.
Buemi did have a better average qualifying performance than Alguersuari, but the sight of Vergne – starring as a Red Bull junior in Formula Renault 3.5 that year – making a free practice appearance at the Korean Grand Prix rang an alarm bell which precipitated a full scale Toro Rosso evacuation for both incumbents.
Since that time Buemi has become one of the most decorated international professional racing drivers. Double WEC champion (2014 and 2018/19), a hat-trick of Le Mans victories (2018, 2019 and 2020) and a Formula E title (2015/16).
His achievements give short shrift to the perception that drivers' careers after F1 are a mere footnote. And for Buemi they go side-by-side with his F1 work, which is still very much active as we are seeing in Abu Dhabi today.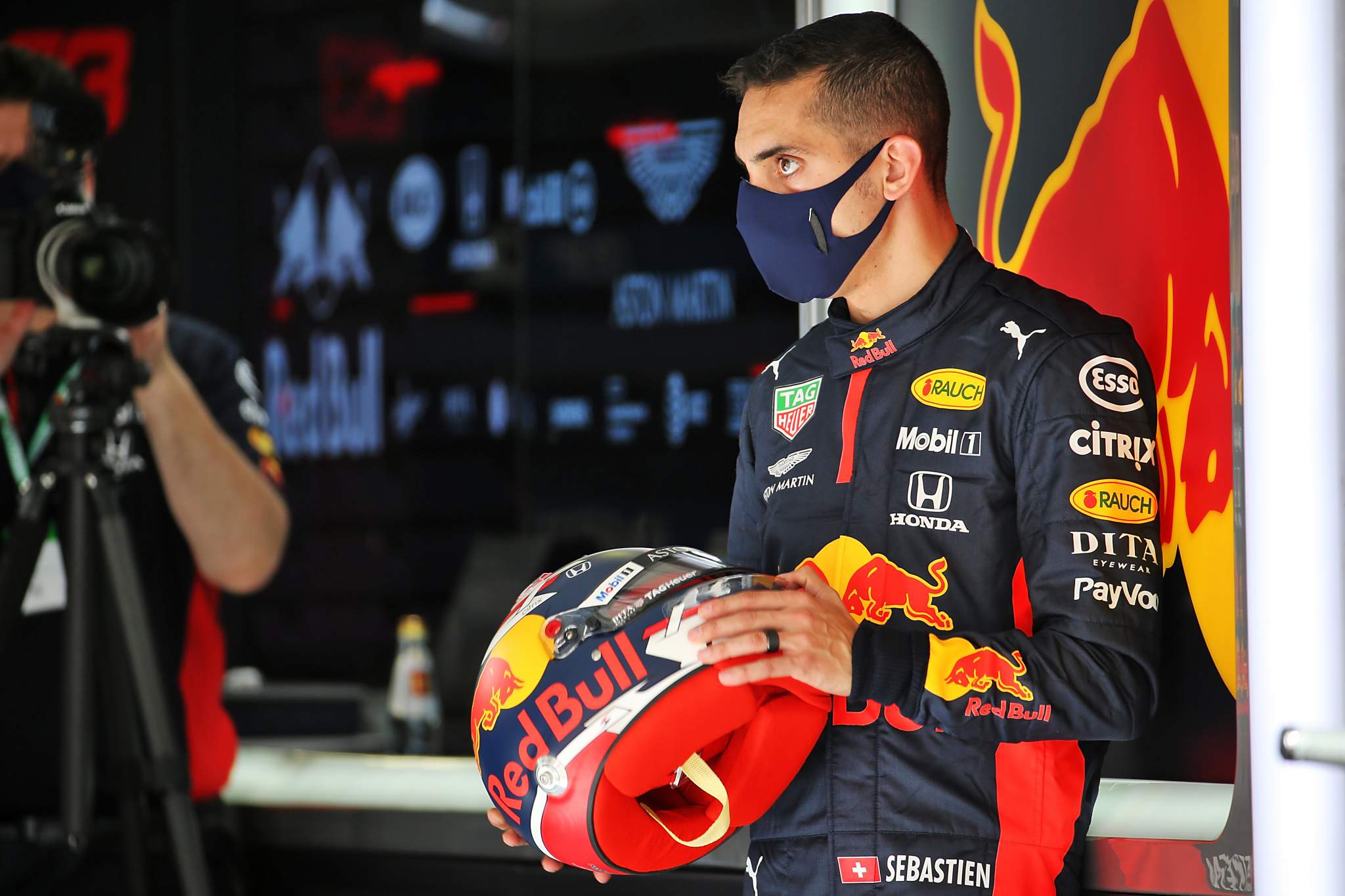 He has been a part of Red Bull's F1 programmes consistently for the last decade whether on the simulator, at partner events or most visibly at GPs acting as eyes and ears within the teams as official reserve.
His commitments with Nissan e.dams in Formula E and his WEC programme with Toyota would be more than enough for any professional, but he also has that Red Bull F1 role, does the odd PR driving event when allowed and still has interests in the Gachnang SA Garage & Carrosserie family dealership in his home town of Aigle.
Another F1 start is unlikely beyond an injury or illness enforced cameo but the 'hardest working man in racing' will not be particularly concerned by that due to the abundant success he has forged these last nine years.
Surprisingly for de Vries this will be a first ever authentic F1 test and in the best car on the grid he will likely shine.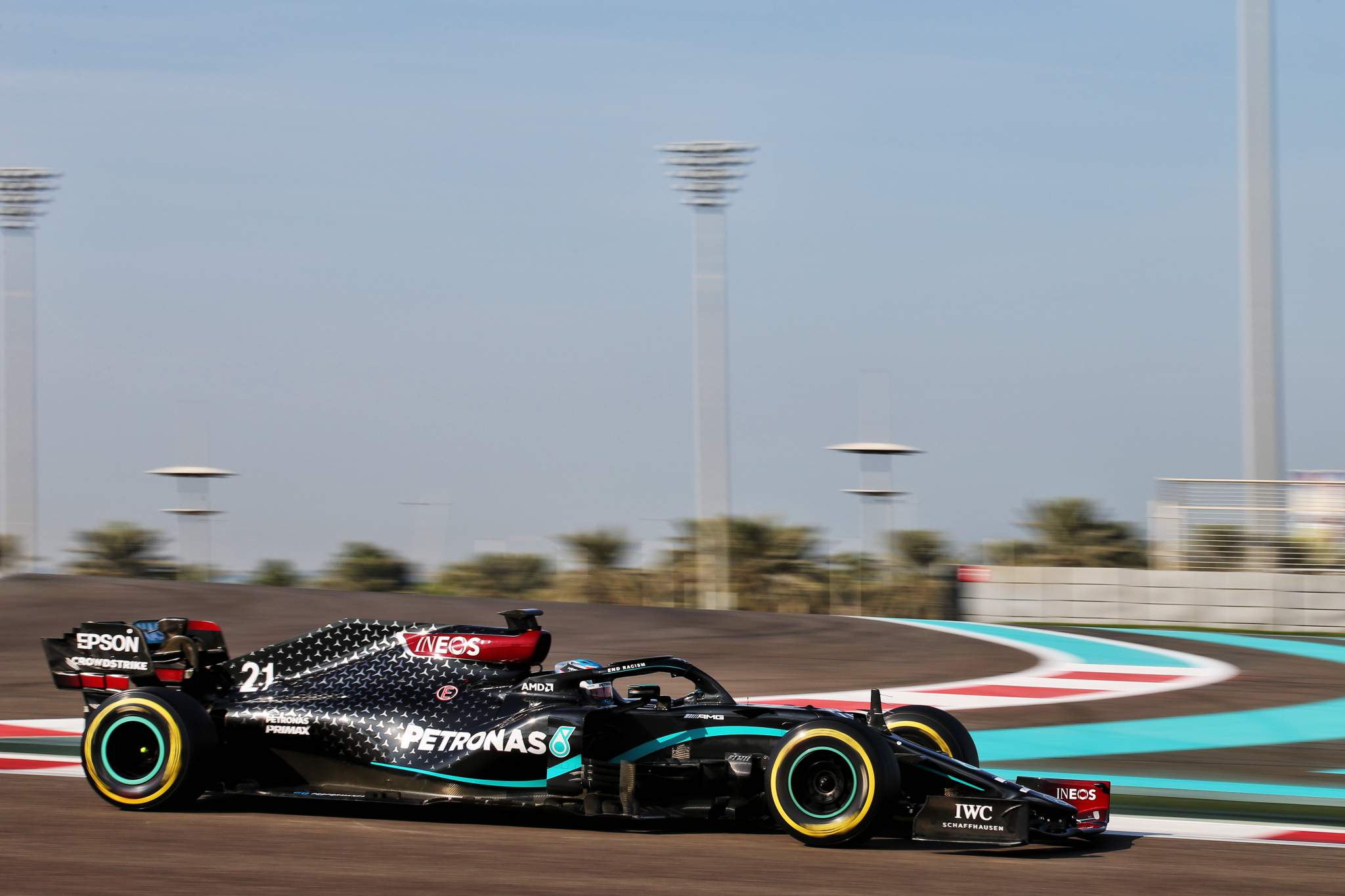 But will this make team bosses consider the Dutchman? Probably not, and that in a way, is a shame.
The sad fact is that de Vries' career is slightly maligned because he won last year's F2 title in perhaps its weakest across-the-board grid in several years and also at his third attempt.
But let's rewind a year back from that.
In 2018 he went into the final F2 race with a genuine chance of a runner-up position in the championship to George Russell.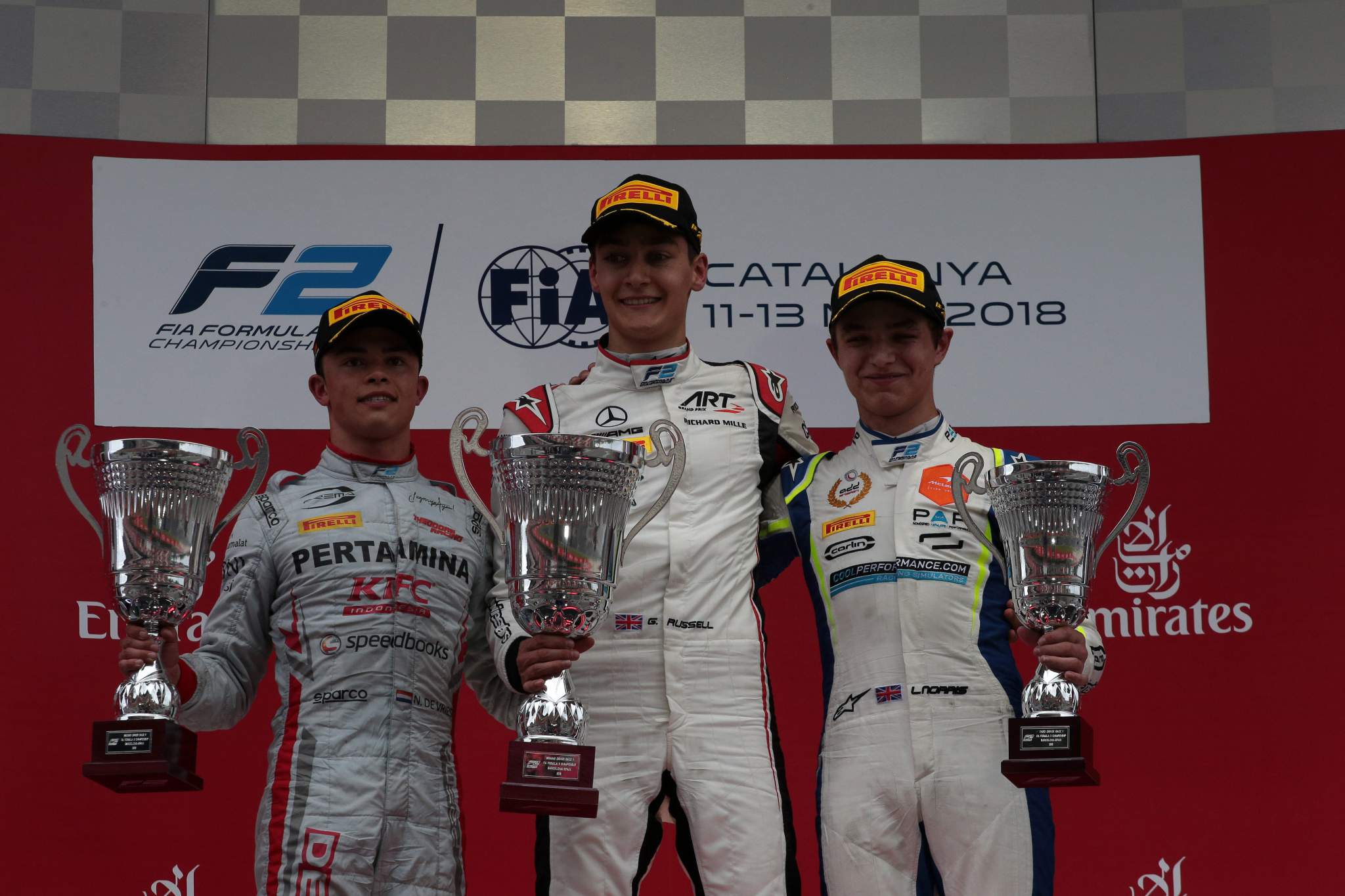 De Vries lacked consistency that year and was an eventual fourth, pipped to third by 10 points by fellow second-season racer Alex Albon as both finished behind two star rookies in Russell and Lando Norris.
It was by no means the disaster for de Vries that some concluded. What made it damaging was what Russell and Norris achieved with one season less experience at that level.
In the August break of 2019, de Vries – who had spent the previous months holed up in Mercedes' simulator during grands prix weekends – had a test with Mercedes' Formula E team, which was looking for a team-mate to join Stoffel Vandoorne.
De Vries was offered the role and ran with the opportunity, enjoying an excellent first season in the notoriously tricky all-electric championship.
A season short of experience compared to Vandoorne, de Vries compared favourably as he outqualified his team-mate six to five.
He lines up alongside Vandoorne again today in the Mercedes F1 test, with Vandoorne having of course recently been denied a chance to stand in for Lewis Hamilton – an outcome that proved Mercedes, rightly or wrongly, sees him as very much a Formula E man for the foreseeable future.
While Vandoorne claimed 27 points more in the final standings, de Vries was robbed three times (Mexico, Marrakesh and the second Berlin race) by technical issues beyond his control while in strong positions.
Additionally de Vries' temperament has developed and matured over the years, and despite the occasional flair-up in his rookie Formula E season it was a "consistency in demeanour" that most impressed his Mercedes engineer Albert Lau.
"There's not a lot of ups and downs with Nyck. Every time he comes into the simulator, he's got a great attitude," Lau told The Race earlier this year.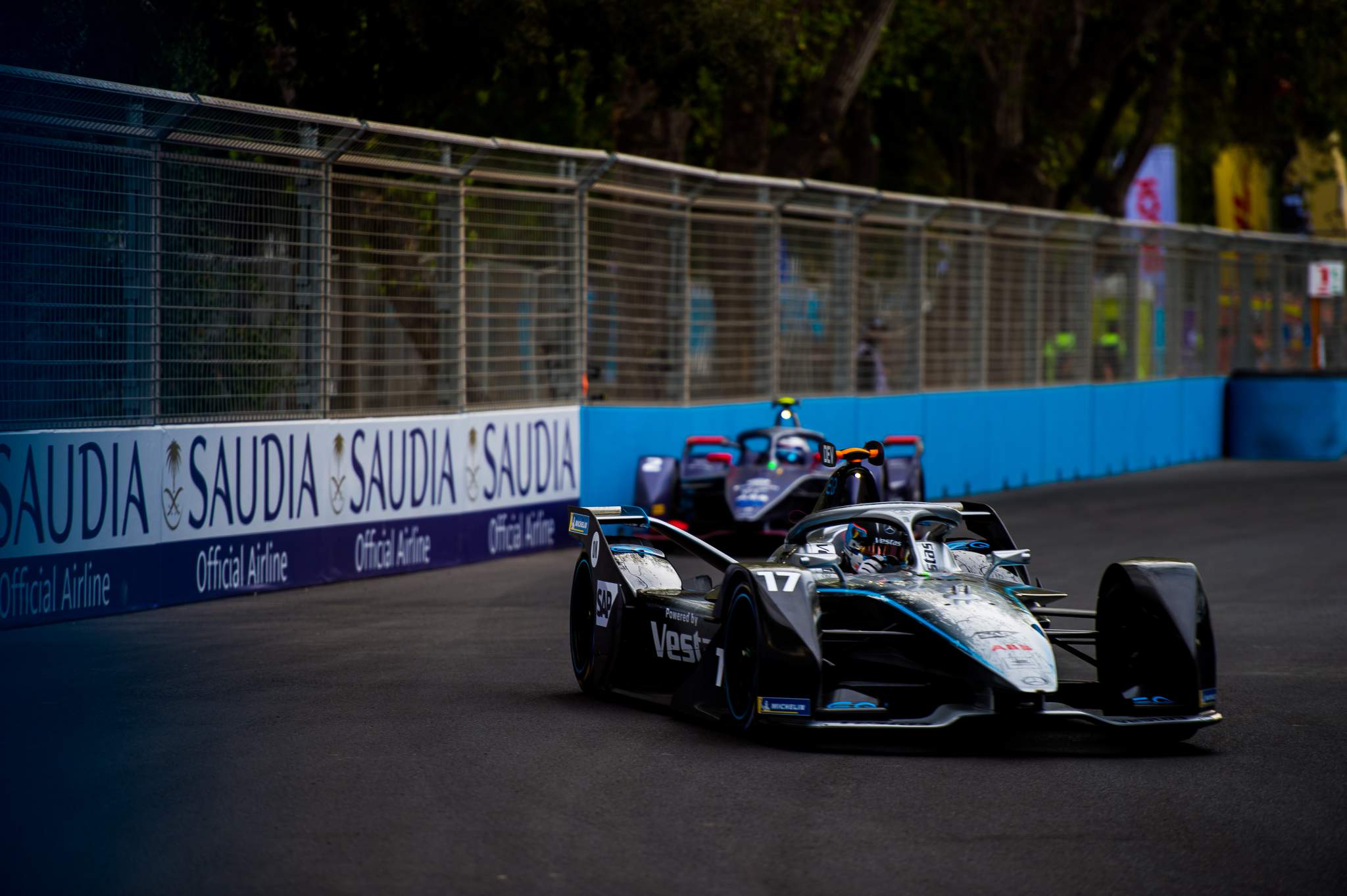 "Every time that you're testing it's the same and the actual driving skills like circuit learning, good memory, high mental capacity during a race have made it possible for him to succeed in his first year."
That is why it will be just as interesting to see what the Mercedes F1 engineers make of his work today and if, at the age of 25, he still eventually gets an opportunity to scratch an F1 itch that might now be more insistent than Buemi's.