Williams Formula 1 driver Nicholas Latifi was frustrated by an offset steering wheel in Singapore Grand Prix qualifying that he says has been an "annoying, recurring theme for a lot of the year".
Latifi was slowest in the wet opening qualifying session at the Marina Bay circuit, six tenths of a second adrift of team-mate Alex Albon.
He had been 1.6s slower than Albon in the much wetter final practice session in which he was also 0.9s behind the next-slowest driver.
Williams was less competitive in wet conditions than it hoped, even though the Singapore street track is not one of the strongest for the downforce-lacking FW44, but Latifi felt further compromised by his steering wheel issue.
It was apparently at its worst in FP3 but even in qualifying appeared to still be slightly right-hand down, and Latifi never looked like catching up the full extent of the deficit he had on Saturday.
"The FP3 session was very compromised," he said. "I had the brakes that were not working properly, and my steering wheel was offset quite a bit again – which has been an annoying, recurring theme for a lot of the year.
"So, we were compromised. I probably did five or six laps less than everyone – actual laps in FP3 – and every lap matters in those wet conditions.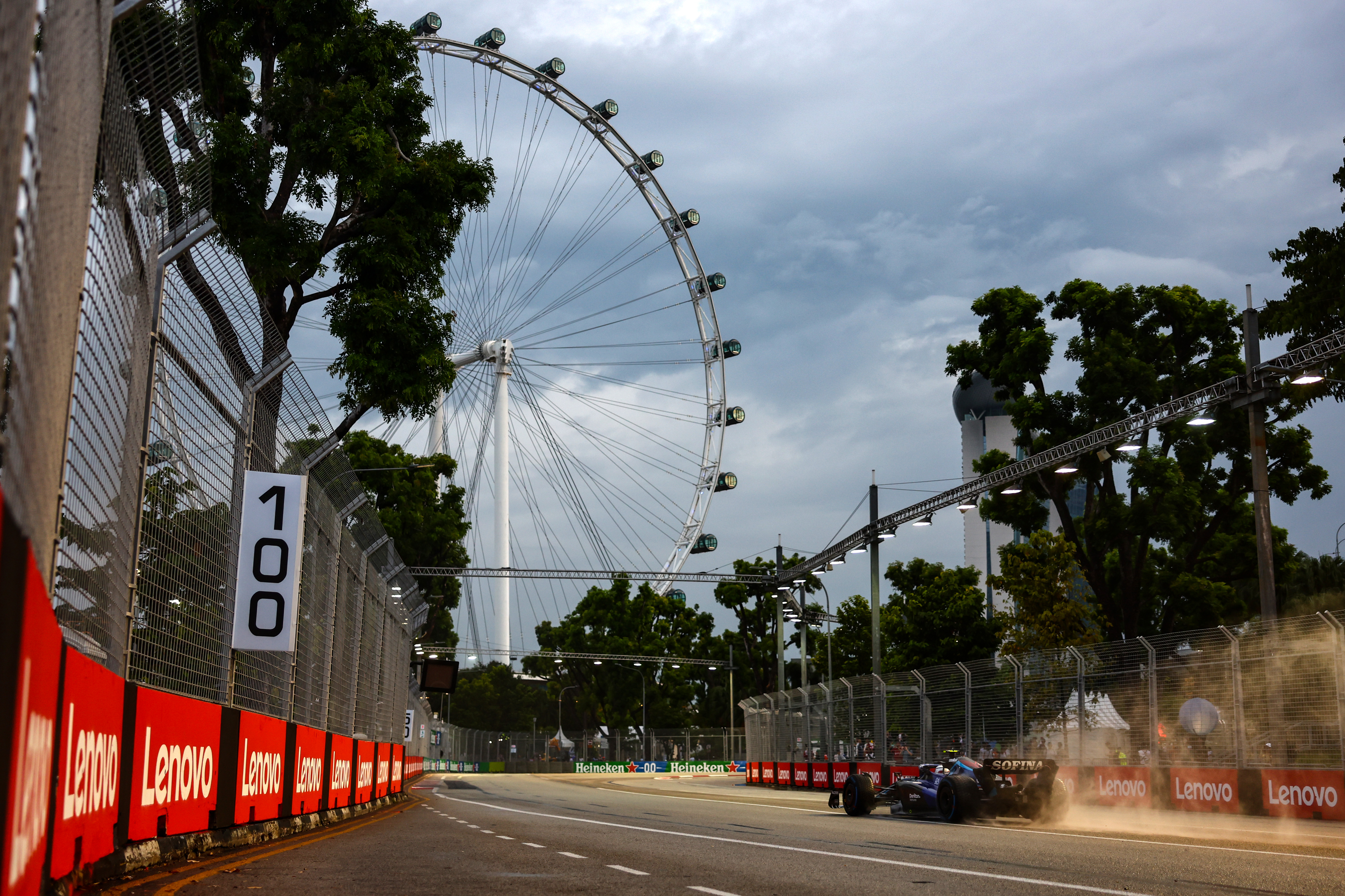 "It's not ideal, but I still felt I got up to speed as quick as I could.
"But we were still struggling with some little things that prevented us from going a bit quicker."
Williams says there is no material difference between Latifi's car and that of Albon's but head of vehicle performance Dave Robson said that is what made it confusing that the steering wheel issue has returned for Latifi.
Robson called it an "odd one" and said he believed this is a real issue and would have been "really off-putting".
"We didn't touch that car overnight other than on nothing that would affect the steering so it was a bit of a surprise to hear those comments [in FP3]," said Robson.
"If you get it out by a tiny amount then it can be perceptible to the driver and clearly on a circuit like this I can imagine that that is that is really off-putting.
"Sometimes you can see it in the data, it is a bit more difficult at this circuit because there aren't really very long, proper straights where the car is genuinely in the straight line and not going over some bumps.
"I don't doubt that what he's saying is right, I think it's also compounded at this circuit because the steering does move around over the bumps, when you hit the brakes and the car is disturbed over the bumps it will move around.
"I'm sure it's a real thing. And I'm sure it was disturbing to him.
"We didn't change anything on the car overnight, we did then change it between P3 and qualifying because it was FP3 where he was particularly frustrated by it.
"We did improve it so it I think it is real, but I think it's highly magnified at a circuit like this."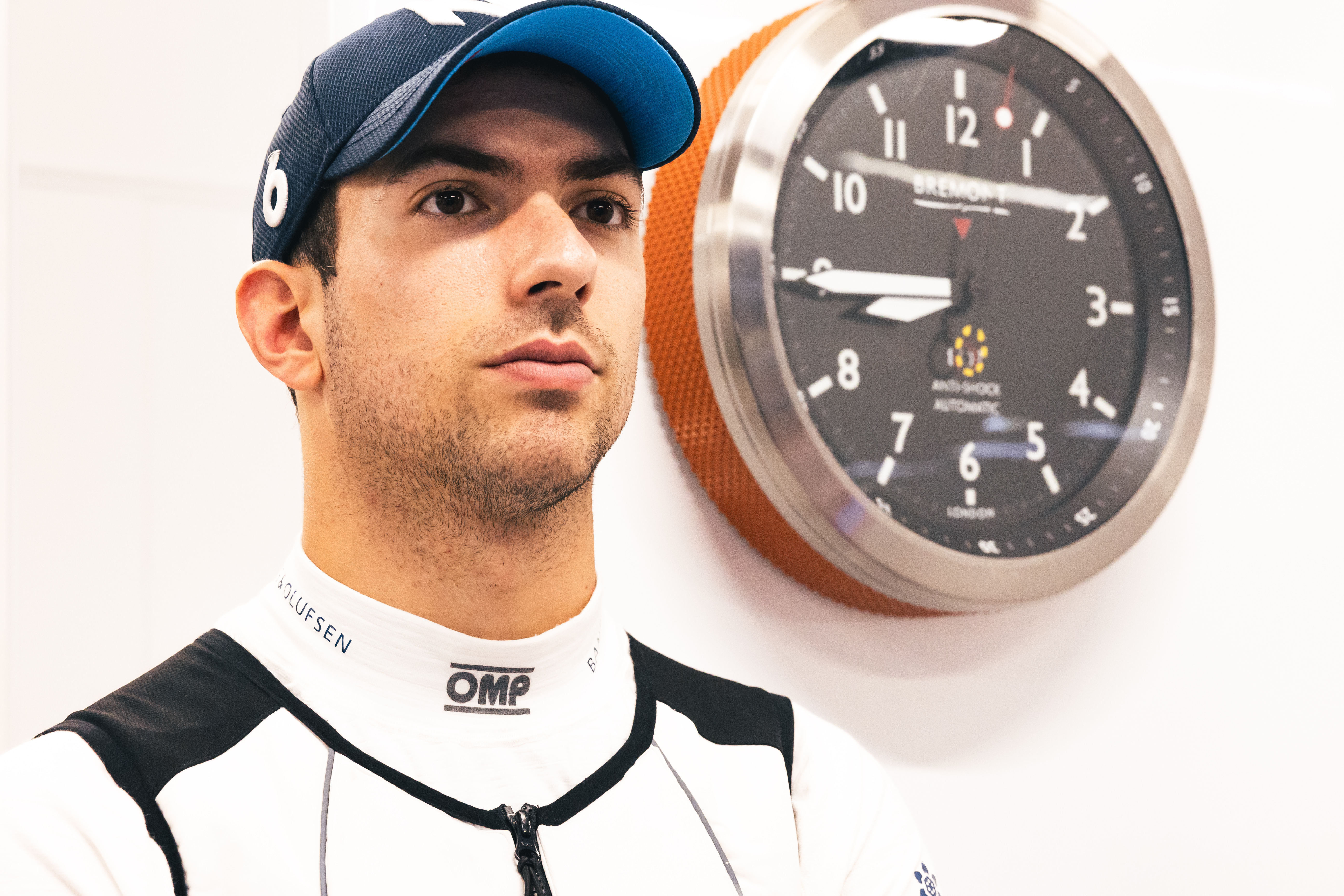 Latifi has come into this weekend on the back of formal confirmation he will not be retained by Williams for 2023.
It means his three-year spell with the team will end this season and in all likelihood his F1 career will end with it.
Latifi is a well-liked and respected driver but has struggled to assert himself as one who demands a place on the grid and this year is the only full-time driver still to score a point.
Team boss Jost Capito said Latifi had failed to achieve the objectives set for 2022 and Latifi admitted "that's a fair assessment" although suggested not all of his issues this year were down to his own shortcomings.
"It's a sport of results and performance and unfortunately they were just not at the level we needed them to be at this year," Latifi said.
"I've accepted the decision. With the way this season has gone I'm not surprised by the decision.
"I wanted to make it work, but for many different reasons – some in my control, some out of my control – it just didn't, so that's the reality."