Considering Max Verstappen found himself at the centre of three separate investigations after Singapore Grand Prix qualifying, one of them for an incident that certainly conjures up the words 'slam dunk penalty', it unsurprisingly raised many an eyebrow when it was announced he would keep his 11th place on the grid for the Singapore Grand Prix.
Verstappen's elongated pause at the pitlane exit yielding only a reprimand was not that big of a surprise – though the stewards deemed him at fault, he had a reason (creating a gap in traffic) that was eminently believable, with no reason to think it was done with any intention of impeding competitors and no real damage done to his rivals' sessions. But also, there was no real precedent in terms of penalising this kind of action – so the stewards were clearly free to judge the severity of the infraction.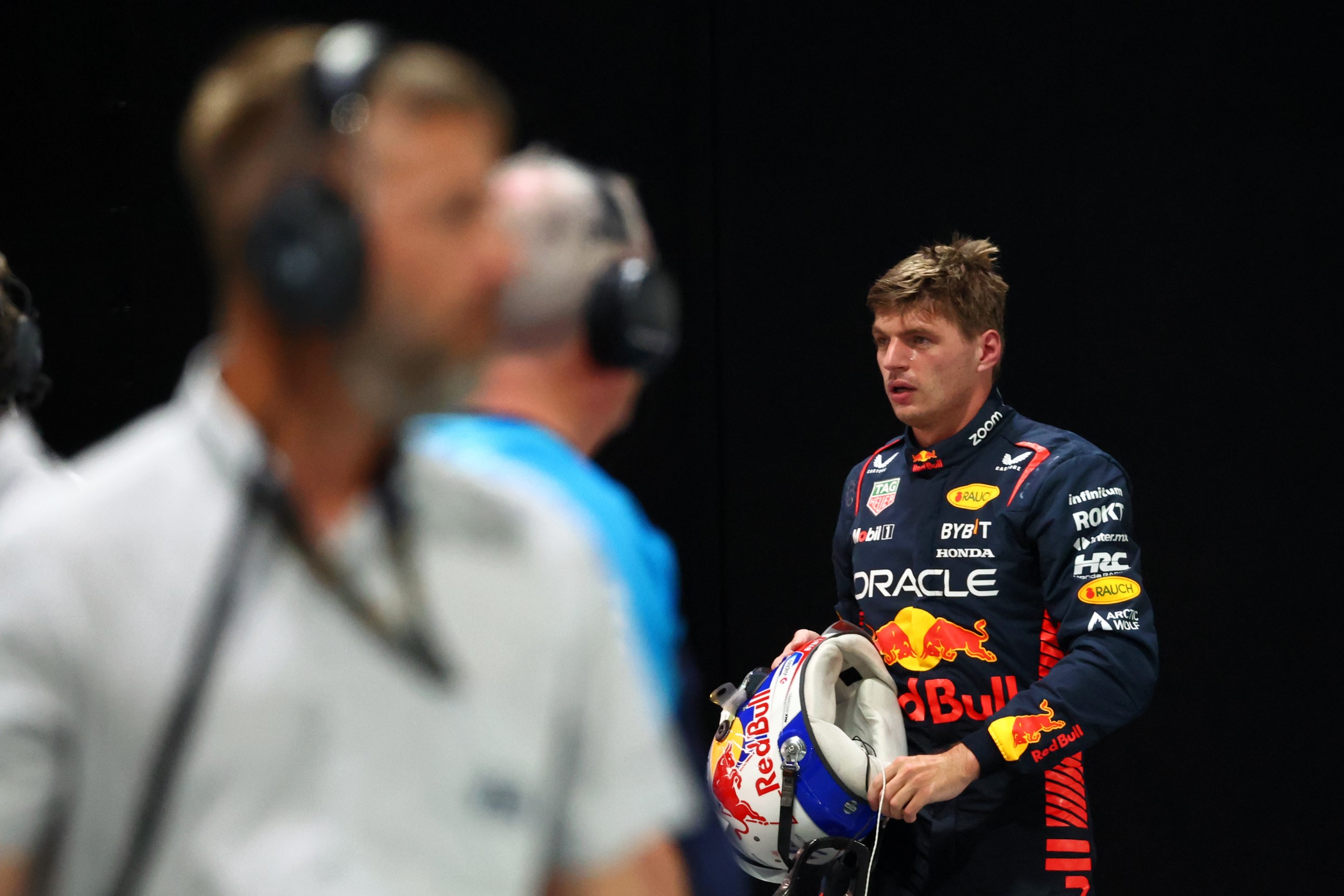 With the Logan Sargeant situation, also in Q1, the stewards accepted Verstappen's explanation that he took the safest possible course of action, and Sargeant himself did not feel impeded.
The Yuki Tsunoda encounter in Q2, though? That's the one where the questions come in.
Looking at the onboard footage, the incident was fairly black and white. Verstappen was in the middle of the track, not on a push lap, his RB19 present for long enough in Tsunoda's path to prevent Tsunoda from taking the line that he wanted to take into Turn 5, causing the Japanese driver to abort his lap.
Whether that's relevant or not, it had a material effect on Tsunoda's Q2. Though he acknowledged it with an "it's fine, s**t happens" – perhaps a reflection of his status as being a fellow Red Bull employee but more likely the fact that he was more annoyed at himself for his late-Q2 off that followed – that lost lap clearly did impact Tsunoda.
"I lost my first push, so I really had no idea for the second push, how the balance goes, track evolution," he said.
"Just had to push. Just maybe risking too much but at the same time we didn't expect that kind of lock-up, really a shame." Maybe that initial lap wouldn't have been good enough anyway, but he had been left without a banker.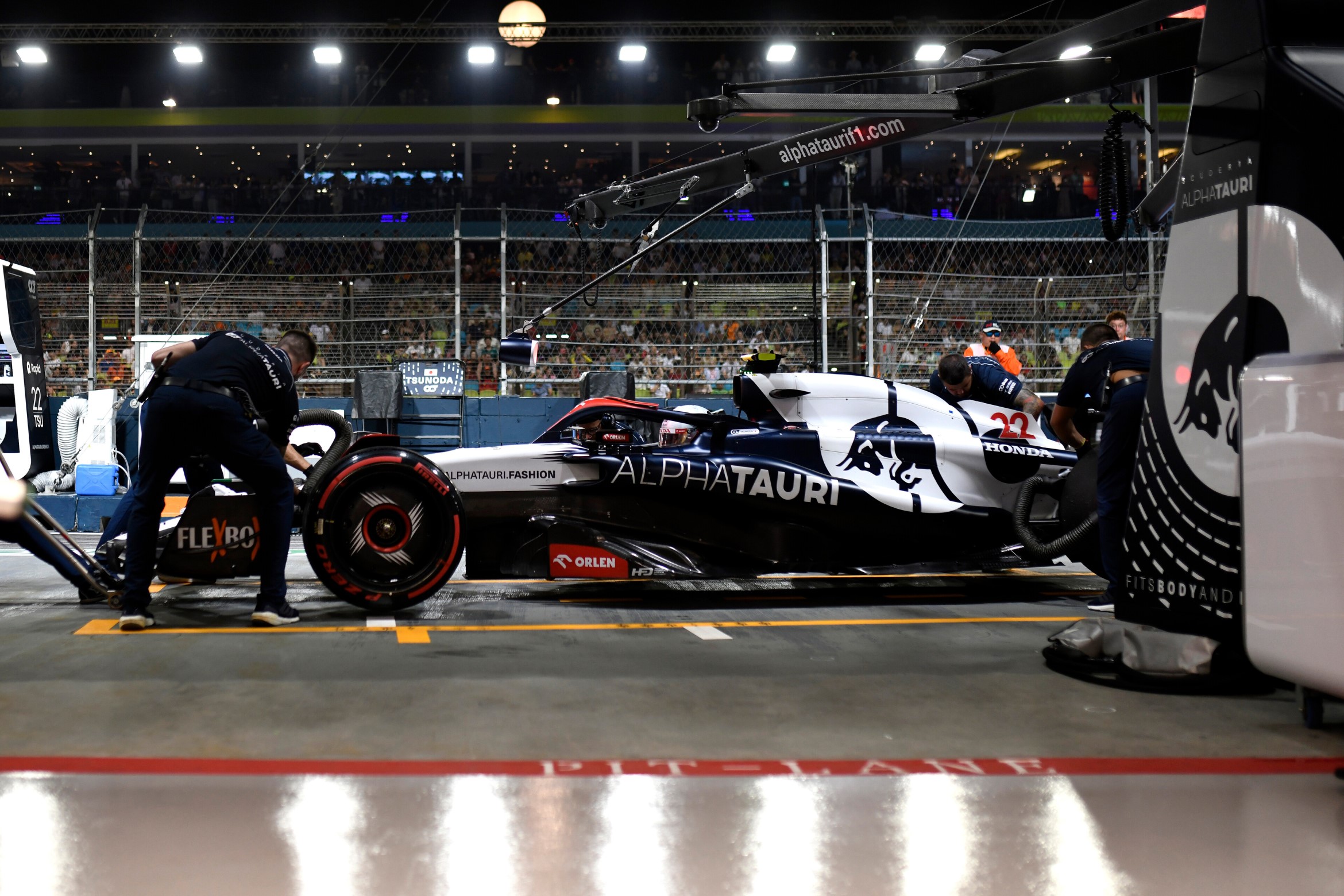 That knock-on effect arguably shouldn't influence the stewards' verdict, but the fact of the matter was in their decision they acknowledged this had constituted "unnecessary impeding".
But only a reprimand was issued, along with a fine of €5,000 to Red Bull for admitted "poor communication" on the radio. This, the stewards felt, was "consistent with previous decisions in relation to the severity of the breach".
'Severity of the breach' is the key phrase here – despite three-place grid penalties being seemingly ubiquitous when a case of impeding has been confirmed by the stewards, the stewards are not obligated to issue such a penalty for every case of impeding. They are expected to assess each breach of the rules on its own merit, and exercise their best judgment in ruling on it.
In this case, it does appear that the Singapore GP stewards in particular have taken team responsibility as equating to mitigation on the driver's side of things. This is consistent with the decision they've taken in regards to Sargeant "clearly impeding" Lance Stroll in Q1 – another reprimand, and one where, in the verdict, it was emphasised that "in mitigation of penalty for the driver the stewards considered the fact that the team made no radio communication to warn him of the approach" of Stroll. Williams, like Red Bull, was fined, so presumably the exact same guideline was then followed for Verstappen/Tsunoda.
There is precedent for this, too, if you go looking for it – in 2021 during the Abu Dhabi GP weekend that is now mostly known for other things, Esteban Ocon was given a reprimand for "impacting" a lap of Sebastian Vettel's in qualifying, with a lack of sufficient team communication indeed cited as mitigation and the team fined.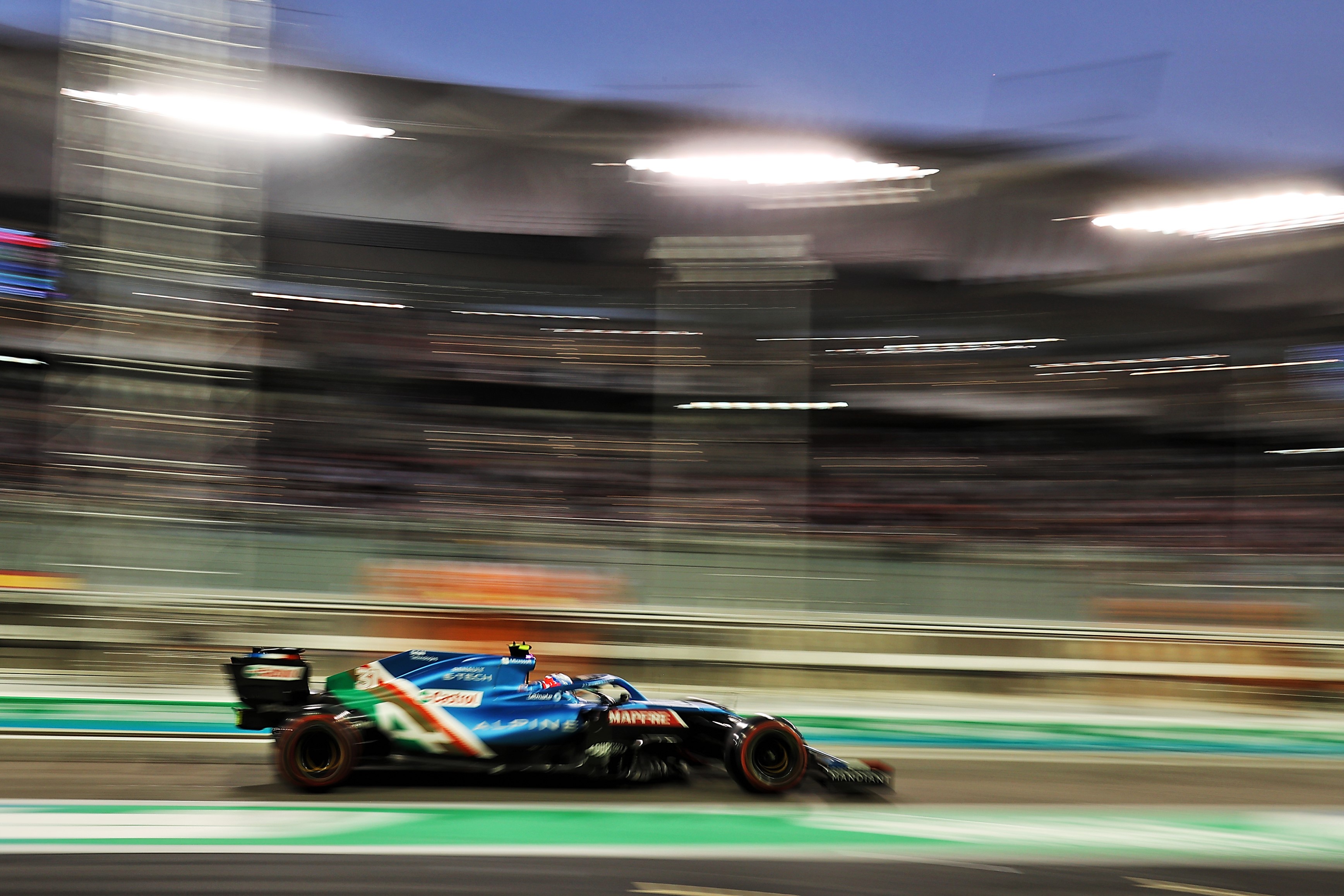 Likewise, a lack of sufficient warning, with the team fined, was seemingly used as mitigation when Carlos Sainz avoided a grid drop for his near-miss with Oscar Piastri at Zandvoort recently, albeit this was a case of a "potentially dangerous" situation rather than impeding.
In the overall circumstances of the Singapore weekend, the case for not just the Verstappen decision but the Sargeant decision too being borne out of Verstappen-favouring bias seems far-fetched. The case for those let-offs being strange, though, and being a contrast to notable other decisions – even this season? That's plenty strong.
Charles Leclerc's Monaco Grand Prix penalty is the one that has instantly come to mind for virtually everyone, and it's clear why. In that case, the stewards made it abundantly clear that the blame for the impeding – which took place at a particularly sketchy point of the track, too, that being the tunnel – laid not with Leclerc but with Ferrari.
Their verdict also included the following line: "The stewards reviewed all the preceding unnecessarily impeding penalties in the past few years. In every case, the actions, or inaction, of the team did not mitigate the unnecessary impeding."
A closer look at the incident between Norris and Leclerc in the tunnel 👀#MonacoGP #F1 pic.twitter.com/uxp1jIRhq1

— Formula 1 (@F1) May 27, 2023
The stewards that weekend were Tim Mayer, Felix Holter, Danny Sullivan and Jean-Francois Calmes as the local representative. This weekend, the stewards are Garry Connelly, Matteo Perini, Vitantonio Liuzzi and local representative Paul Ng.
That, of course, is a zero percent overlap. So while the Monaco GP stewards' crew considered that a lack of warning from the team cannot be used as a mitigating factor when avoidable "impeding" is concerned, that is clearly not the case for the Singapore GP stewards.
The Race understands that the FIA's position on this is that there has been no specific policy change and that it is up to the individual stewards' panel to rule based on the details at hand.
For many of the impeding penalties this season, a grid drop has come with some sort of verdict acknowledgment that the driver had the opportunity to avoid the situation irrespective of the quality of the team communication.
There are two exceptions beyond Monaco, though. Pierre Gasly impeding Verstappen in Spain – in which it is simply said that Alpine "failed to give appropriate warning" rather than that Gasly did something wrong – and Leclerc picking up a sprint race grid drop in Austria for impeding Piastri despite it being "not entirely the fault of the driver".
Connelly, in both cases, was on the panel as he is this weekend – but the suggestion that of all the FIA stewards he harbors some sort of Red Bull bias strains credulity for obvious historical reasons. And again, there is scope for the stewards' panel to judge also based on the severity of the offence.
But, while all of that is well and good, it does not change the fact that letting off Verstappen (and Sargeant) in Singapore goes beyond being a weird look and intuitively a break with convention, even if the panel insists otherwise.
The priorities here just don't make sense compared to how F1 approaches culpability and competitive advantage.
Using team culpability as mitigation for the driver creates an incredible theoretical situation where, if a team knows it can safely impede a rival team's driver through subpar communication, it can be actively advantageous to do so.
Tsunoda was, remarkably, Verstappen's rival for a Q3 spot. That is not to suggest that Red Bull deliberately tried to impede him – that's patently absurd – but it could've turned out incidentally beneficial to Verstappen, at the price of a reprimand and a few thousand Euros.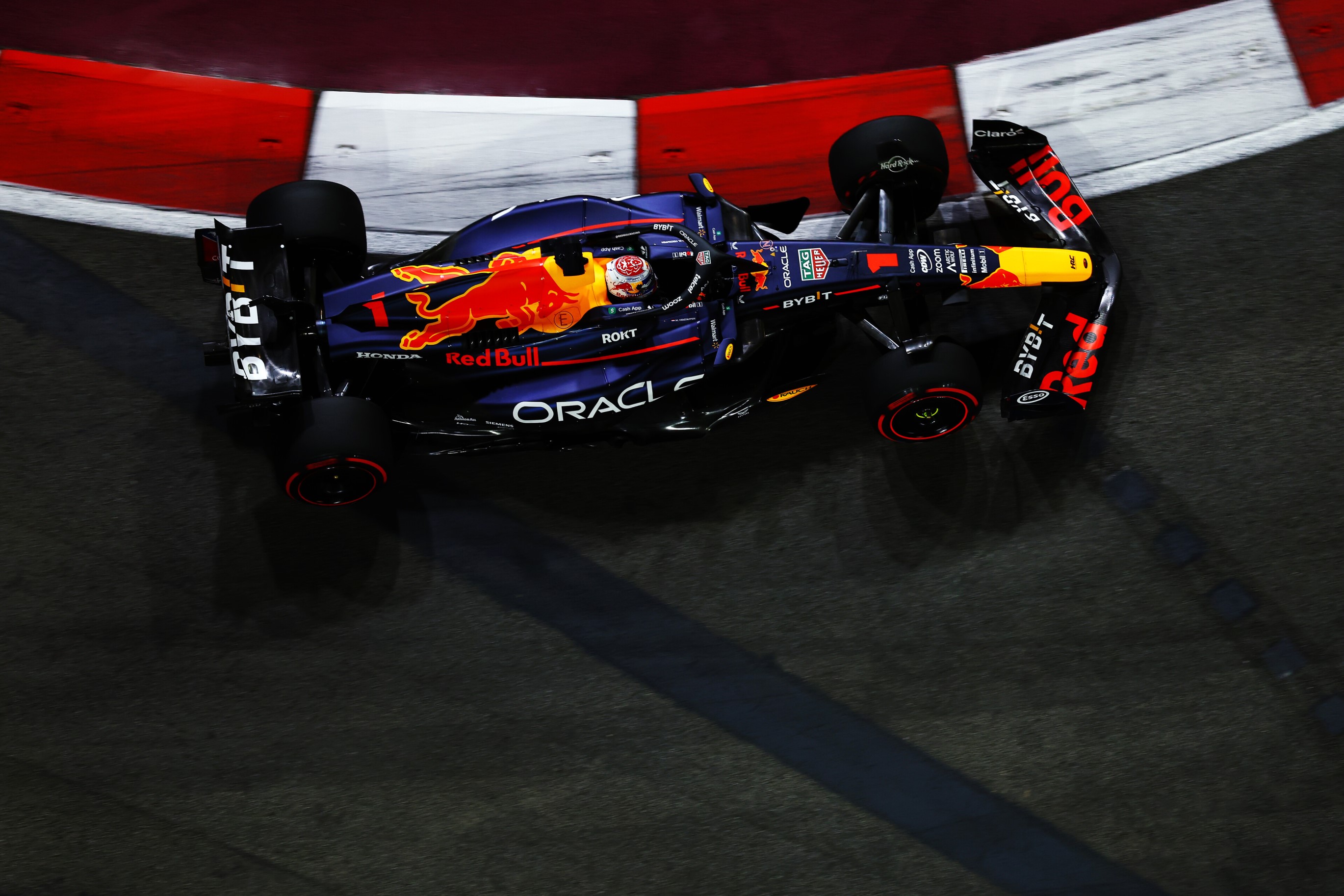 This is just not how F1 works. Drivers aren't let off the hook when their car exceeds the number of power unit components permitted for the season – they take a grid penalty, for something that in 90% of cases is demonstrably, objectively not their fault. And F1 hasn't always been collectively happy about that, but it is generally understood this is how things have to be to make sure going above the limit isn't something to be done lightly (and too often).
Issuing so-called "driving reprimands" to Verstappen and Sargeant here – in addition to the fact that they're being reprimanded for not having done anything wrong, driving-wise – makes impeding in qualifying a trivial matter for them and their teams.
And it shouldn't be, because it can have a serious influence on a rival's qualifying, and because whether the driver or the team are at fault, it is major enough to the extent that only a joint punishment makes any sense.