Runaway Formula 1 points leader Max Verstappen has escaped receiving a grid penalty for the Singapore Grand Prix for three cases of potentially impeding another driver and instead has been handed a pair of reprimands.
Verstappen and his Red Bull team-mate Sergio Perez were eliminated in Q2 in Singapore, in a performance that the Dutchman says signals the end of his record-breaking win streak and most likely Red Bull's 100% success rate in 2023 as well.
Verstappen called it a "shocking experience" and wound up 11th with Perez 13th after spinning on his last run in Q2 but three post-race investigations threatened his start position becoming even worse.
The championship leader had stopped in the pitlane in Q1 while making a gap to the cars that left ahead of him, blocking the two Mercedes drivers and Ferrari's Charles Leclerc, then got in the way of AlphaTauri driver Yuki Tsunoda in Q2.
He was also investigated as part of a chaotic end to Q1 in which many cars were queuing towards the end of the lap, leading to three separate summons served for three hearings in a row starting at 11pm local time.
Verstappen said of the pitlane incident: "It's something that we do, when the pitlane goes green the first one takes off and the second one always waits a bit, takes off, then the other guy waits for that guy to have a bit of a gap.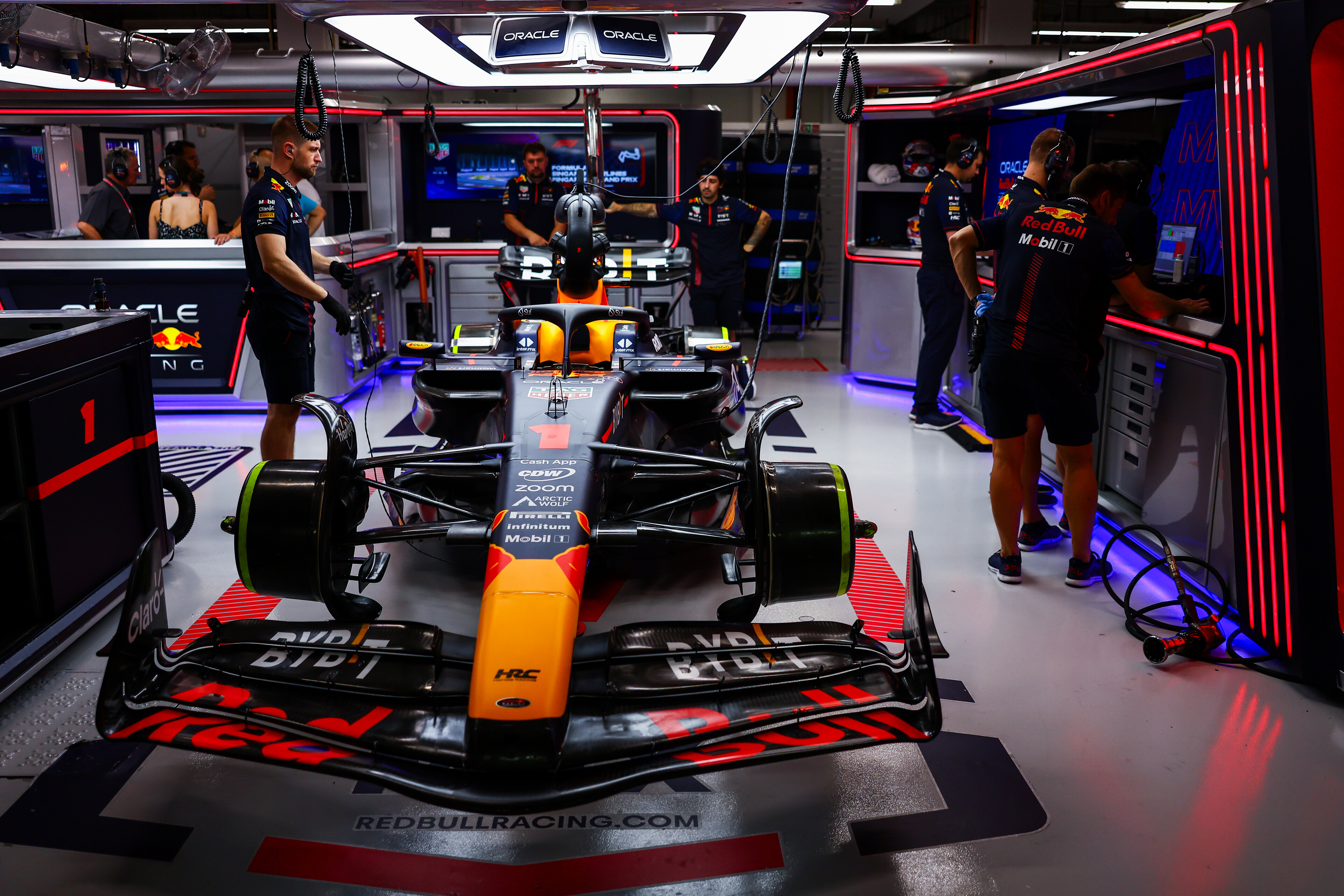 "And when I started to roll and I saw there were a lot of cars being so close, I knew what was going to happen in the last chicane – so I was just 'stop, wait a bit' to create less drama, then clearly people behind me were complaining but I just thought that would be a safer option than all being together."
He was given a reprimand for that incident – his first of the season as the stewards deemed he was at the end of the pitlane for "an extraordinarily long time" of around 14 seconds.
While it cleared him of gaining any "obvious advantage" it had "the potential to negatively impact other drivers".
The stewards added: "While it is noted that the car behind could have overtaken car 1 [Verstappen], it is preferable that cars depart the pit exit in an orderly manner".
Of the Tsunoda incident, Verstappen simply called it "not good" as he had been unaware because he was on the radio at the time, and did not get notified until Tsunoda was "basically behind me".
"It basically sums up my qualifying," said Verstappen. "It was just super hectic and messy."
The stewards handed him a second reprimand for that incident, saying: "Just prior to Tsunoda passing Verstappen, Verstappen saw the car behind approaching and moved to the left, however quite late.
"The team admitted that there was poor communication on its part and that it did not advise its driver until Car 22 was alongside."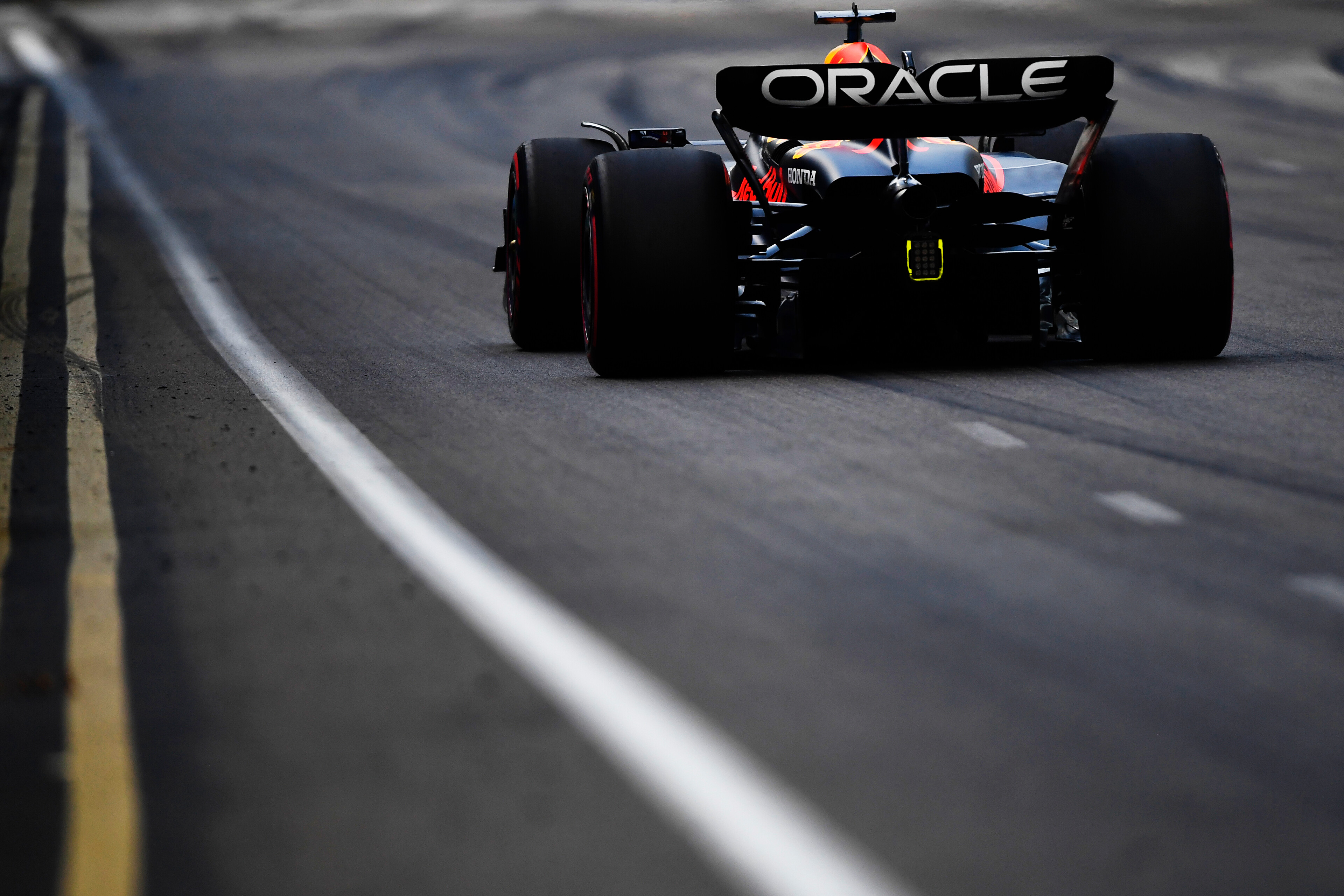 Red Bull has been fined €5,000, becoming the second team to receive that fine on Saturday as Williams has also been ordered to pay up over Logan Sargeant "clearly impeding" Aston Martin's Lance Stroll – with Sargeant likewise escaping with just a reprimand due to the lack of a warning.
No further action was taken as a result of the other investigation, over Verstappen potentially impeding none other than Sargeant during a frenetic end to Q1.
The stewards say Sargeant told them "he did not believe that Verstappen was at fault" and "that there was room for him to pass".
It continued: "Verstappen stated that he was surrounded by many other cars on preparation laps, some of which chose to overtake him on the left and some on the right, and therefore he decided the safest option was for him to drive straight and keep the line, leaving a car width on his right.
"He stated he felt any movement to the left or right could have caused a collision with one of the cars around him."
Verstappen's two reprimands mean he would still have to incur another three over the rest of the season to be handed a 10-place grid penalty as a result.