British Grand Prix venue Silverstone would be "delighted" to host multiple Formula 1 grands prix in 2020 if it helps the championship, according to circuit boss Stuart Pringle.
With the first eight races of F1's '20 season having been cancelled or postponed in light of the coronavirus pandemic, the series will face logistical challenges in fitting in an appropriately-sized calendar over the rest of the year once it is deemed safe to return to racing.
A target of 15-18 races has been mentioned, but F1 may end up requiring measures like double-header weekends or multiple events at the same venue to pad out the calendar.
Speaking to Sky Sports F1, Silverstone boss Pringle – whose '20 F1 event retains its July 19 slot for now – said he'd reached out to the championship's bosses to make it clear the circuit would be keen to assist F1 in any way possible.
And with seven of F1's 10 teams based in the UK, Pringle acknowledged that hosting multiple races at Silverstone could be a logical solution to preserve an adequately-sized '20 calendar.
"All I've done is say to Formula 1, we are willing to work with them in any way shape or form that they think is in the best interest of the championship," Pringle said.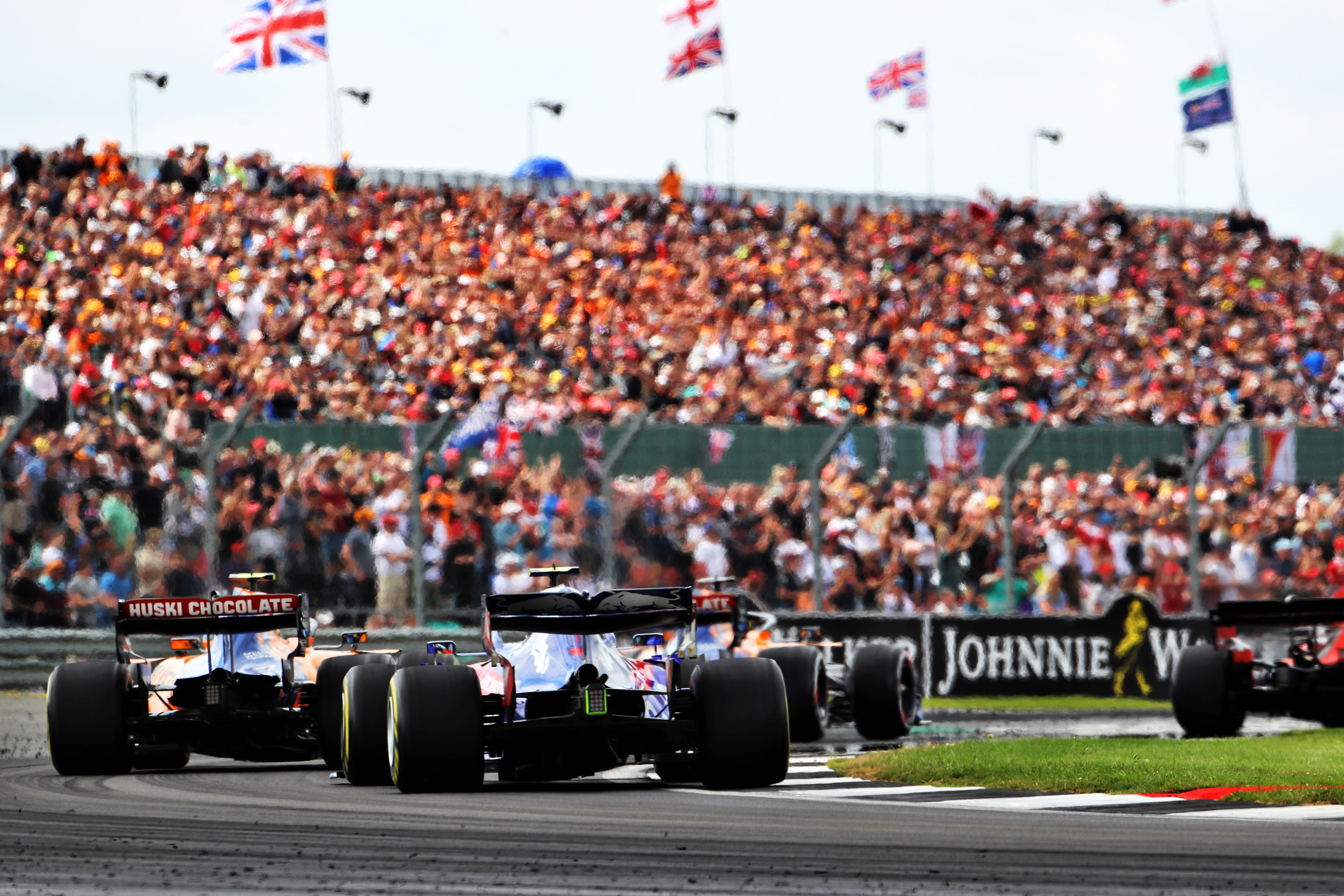 "The majority of the teams are within a stone's throw of the circuit. So operationally it [hosting multiple races] would be pretty straightforward. We've got fixed infrastructure, the staff could home to their own beds in large part.
"So, if that's how we can help, I'd be delighted to do that. We'll do whatever's asked of us."
Responding to a suggestion of a second event run on the reverse layout of the circuit, Pringle said Silverstone was not currently homologated to do so, but said "it's not such a silly thought" and "nothing's off the table".
Pringle also did not dismiss the idea of holding the British GP behind closed doors if that were F1's preference.
"One of the things that makes the British GP so special is the fans," Pringle said. "So, the thought of a race without them does seem rather odd.
"But as I said, I said to Formula 1, 'we'll work with you however is required to help you get a championship, and if you get around to that, if that's what you would like, it's what we'd like also'."
While fellow marquee UK event Wimbledon, which was likewise scheduled for July, has been cancelled for 2020, and the same month's British Open golf tournament is expected to follow suit shortly, Silverstone intends to leave it until the end of April for a decision on the feasibility of its current date.
The particularities of British weather mean a rescheduling is particularly undesirable, but Pringle has not ruled it out.
"We have cars on track 12 months a year at Silverstone," he added. "Certainly this year I intend to be jolly busy, right through the winter, we've got huge demand with people who haven't been able to get on circuit in their normal time.
"We can run all the way through. But there's a reason we run in the British summer, because it's the most civilised part of the year. It's no coincidence that Wimbledon and the British GP and the Open golf [tournament] are sandwiched in a pretty tight window."
He added: "If you can play cricket [in autumn], you can have a motor racing event."