As Max Verstappen won the Spanish Grand Prix at a canter, there were a few moments where his effortlessly devastating pace was a warning of what this Red Bull Formula 1 car is really capable of.
There were glimpses of the true scope of the Red Bull advantage last weekend. In the race Verstappen was on another level to his supposed 'opposition' and the eventual winning margin of 24 seconds does not tell the whole story.
Was there more pace in the car? "I guess so," said Verstappen. "If you had to try and catch up, let's say, probably yes. But it's not necessary.
"It's all about managing your tyres, trying to reach the stint length."
Verstappen did not spend the entire race cruising around with lots of pace in reserve. But he was always so much obviously faster than anyone else and there were moments where he made it clear how much faster he could go if he wanted to.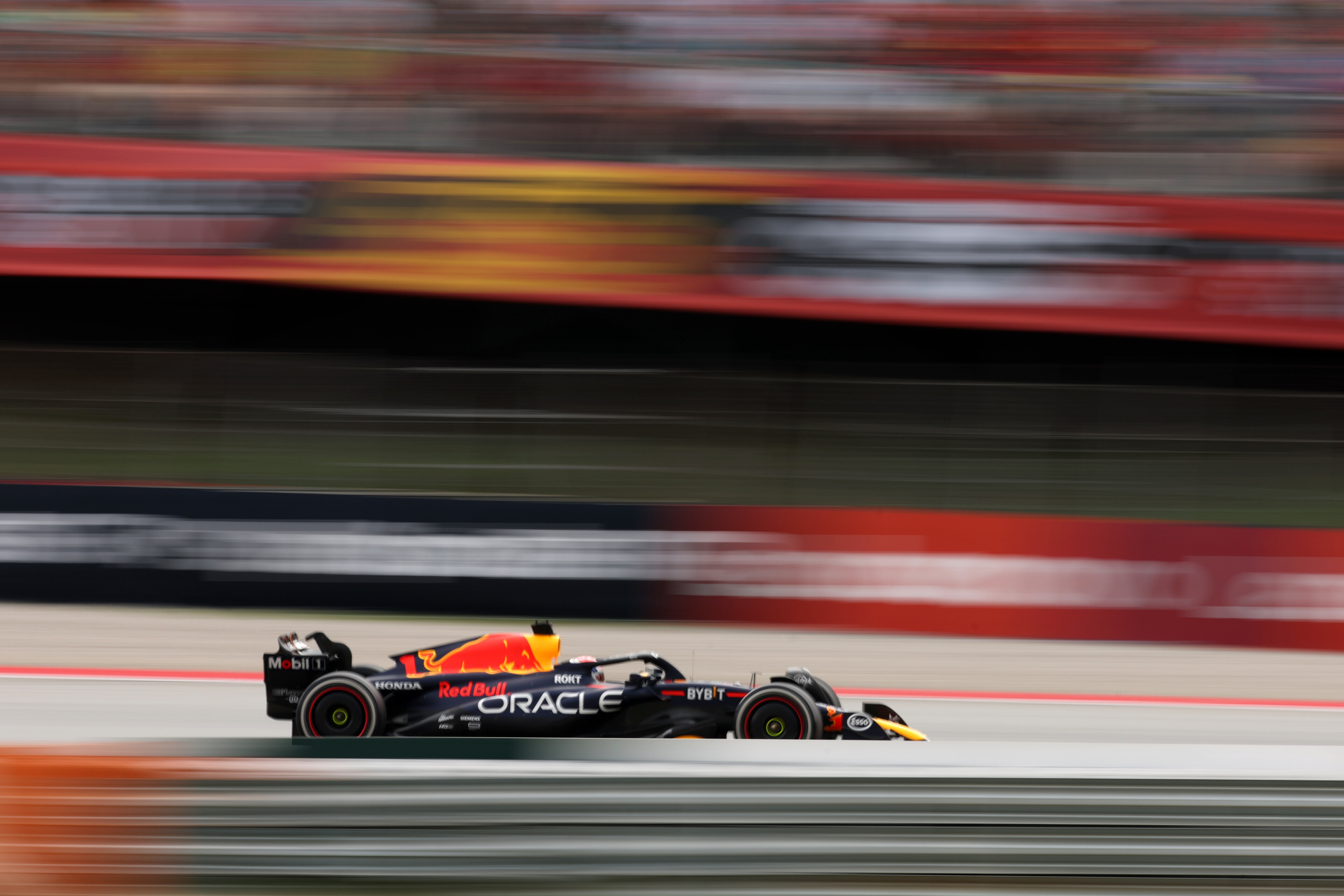 First, let's deal with the 'worst' part of his grand prix. Verstappen's middle stint on hards was trickier than he expected but he still started it with a handsome advantage – into the 1m18s at the start of that stint while a handful of others were in the 1m19s range and the rest were in 1m20s territory.
As the stint progressed Verstappen struggled with the tyres and slid around a little, his pace became more limited, and he just wanted to tick off the laps before he could pit again.
"Luckily the car is still fast, so you don't really lose time," Verstappen pointed out. In fact he still gained time overall – he was 10.7s clear of his nearest rival at the end of lap 27 and 16.2s ahead at the end of that stint.
But it was the longer first stint on mediums and the run at the end on softs that featured moments of borderline sarcastic pace – 'Oh, I can push now? Great, have this'.
The end of the first stint against Lewis Hamilton was exaggerated by Hamilton being on softs that faded more, but other 'frontrunners' had already pit for new tyres by this point – Verstappen was more than 20 laps into his stint and was still upwards of half a second faster than Ferrari's Carlos Sainz and the Aston Martins, for example.
But the final stint on softs rammed it home. Verstappen's advantage ballooned from 16.7s at the end of lap 53 to 24s at the flag. An advantage of around 0.31s a lap to Hamilton over the grand prix became 0.56s a lap in that final stint, on the same compounds.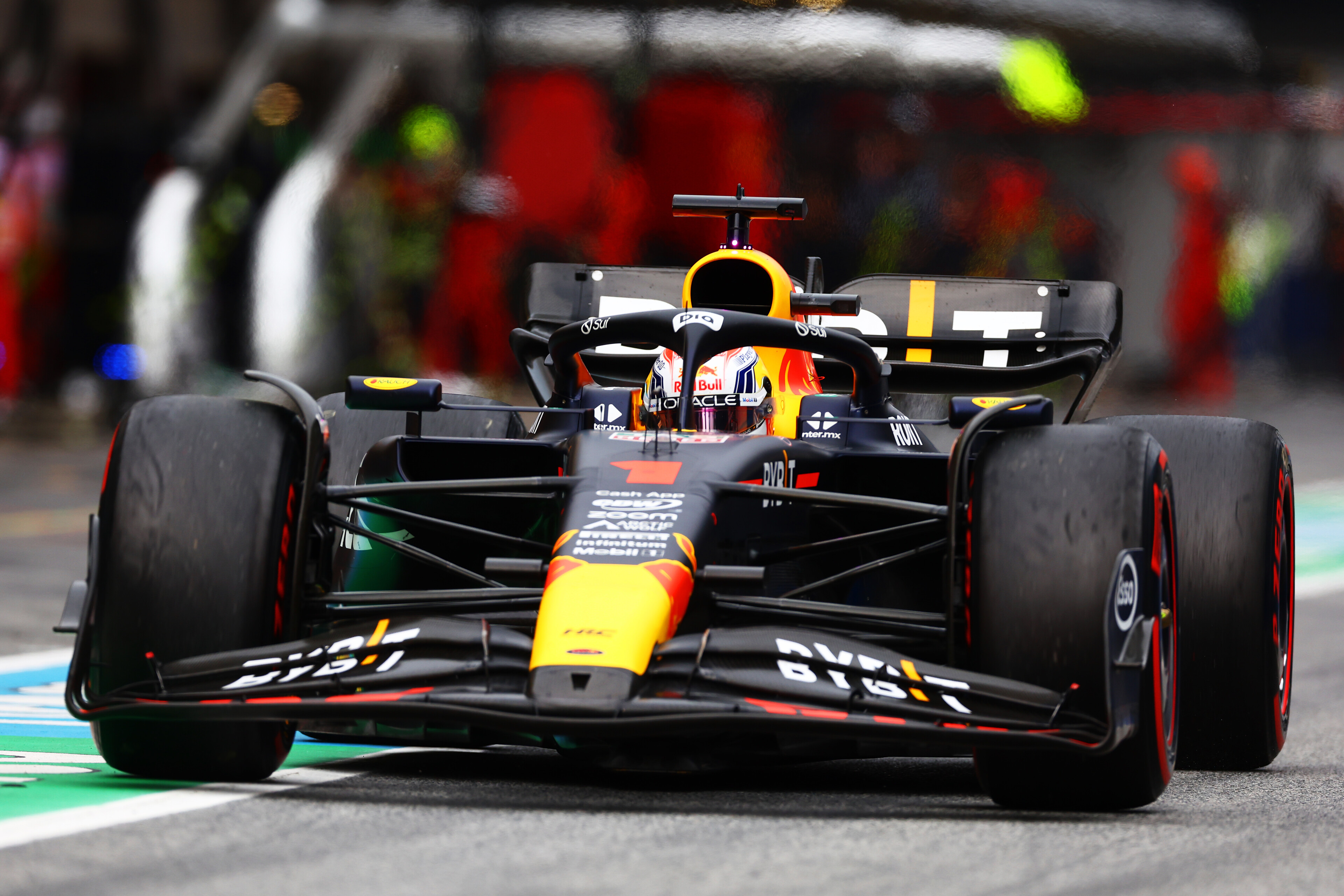 He even managed to put six seconds on team-mate Sergio Perez in this time and Perez was giving it everything trying to catch George Russell for third.
Verstappen banked the fastest lap (against Red Bull's wishes) on lap 61. And if all of that's not enough, five laps later his final lap of the grand prix, a 1m17.708s, was seventh tenths faster than anybody else's. He had nothing left to do, nothing worth risking, and still pulled that out because he wanted to.
It was almost like a game to Verstappen. And it's scary for the opposition to see those glimpses when he and his car can just turn it on when all the stars align like they did on a circuit the RB19 looked purpose-built for.
If there was any blot on the copybook it's arguably the team radio dispute over his track limits warning in the final stint and the disagreement over going for fastest lap. This could be interpreted as another example of Verstappen doing what he wants and Red Bull not being able to control its driver.
There was clearly a disconnect in those closing laps between Red Bull just wanting to play it safe and Verstappen seeing no justification for that.
The counterarguments are that a penalty would not have made a difference and, as Red Bull indicated, Verstappen was in such control and with so much in reserve that in reality – especially on softs – it was easy to set the fastest lap without taking any real chances with track limits anyway.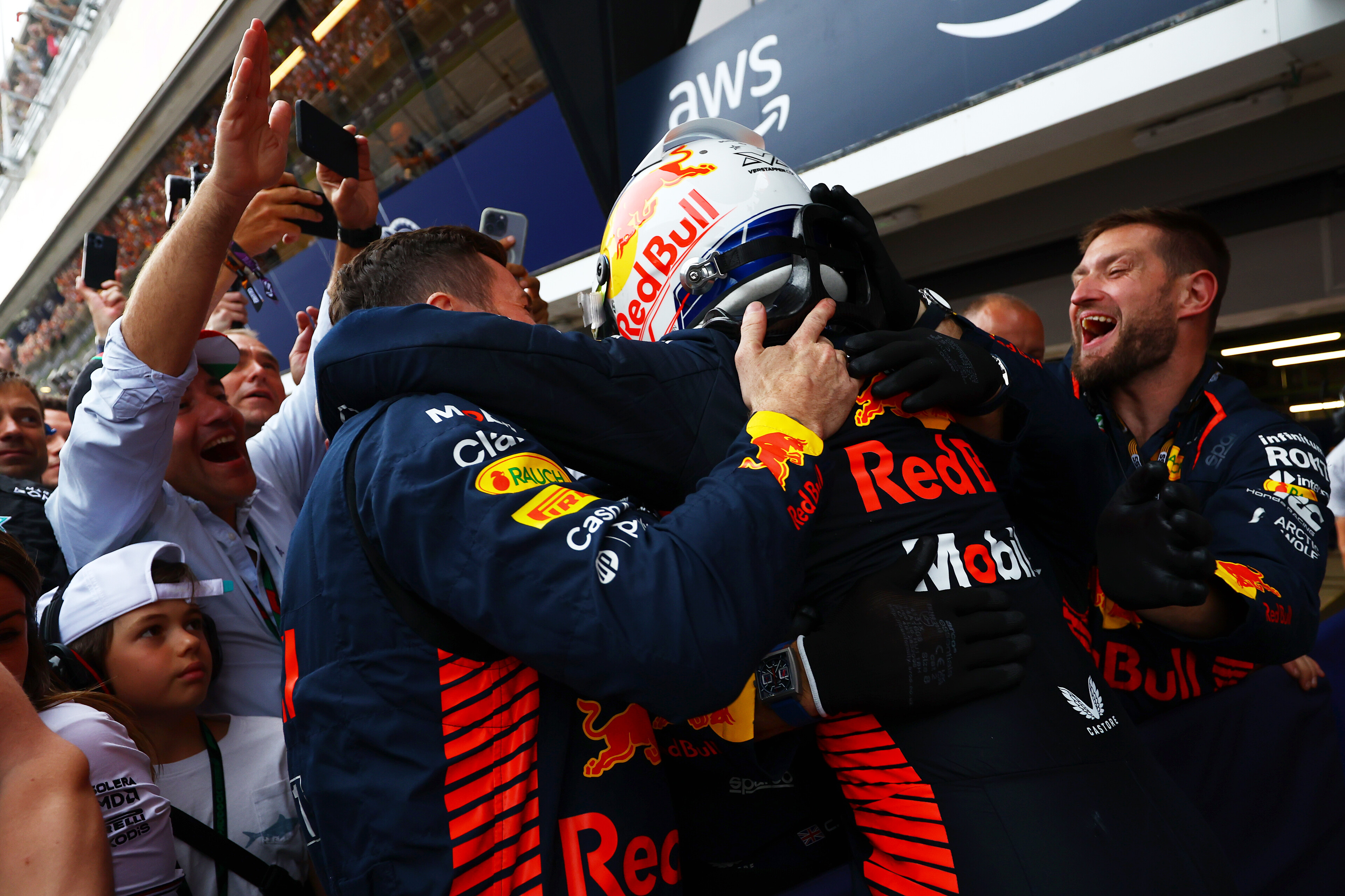 Verstappen was typically nonplussed about it after the race, making it sound so effortless, while also hinting once again that he was holding back and just playing around with when he wanted to unleash more.
"I kept it within the white lines, I just went a bit faster on the lap," he said. "So, I didn't do anything wrong.
"They don't know how much pace I have in the car when they tell me, 'This is the fastest lap, don't bother', but I knew that I could do it.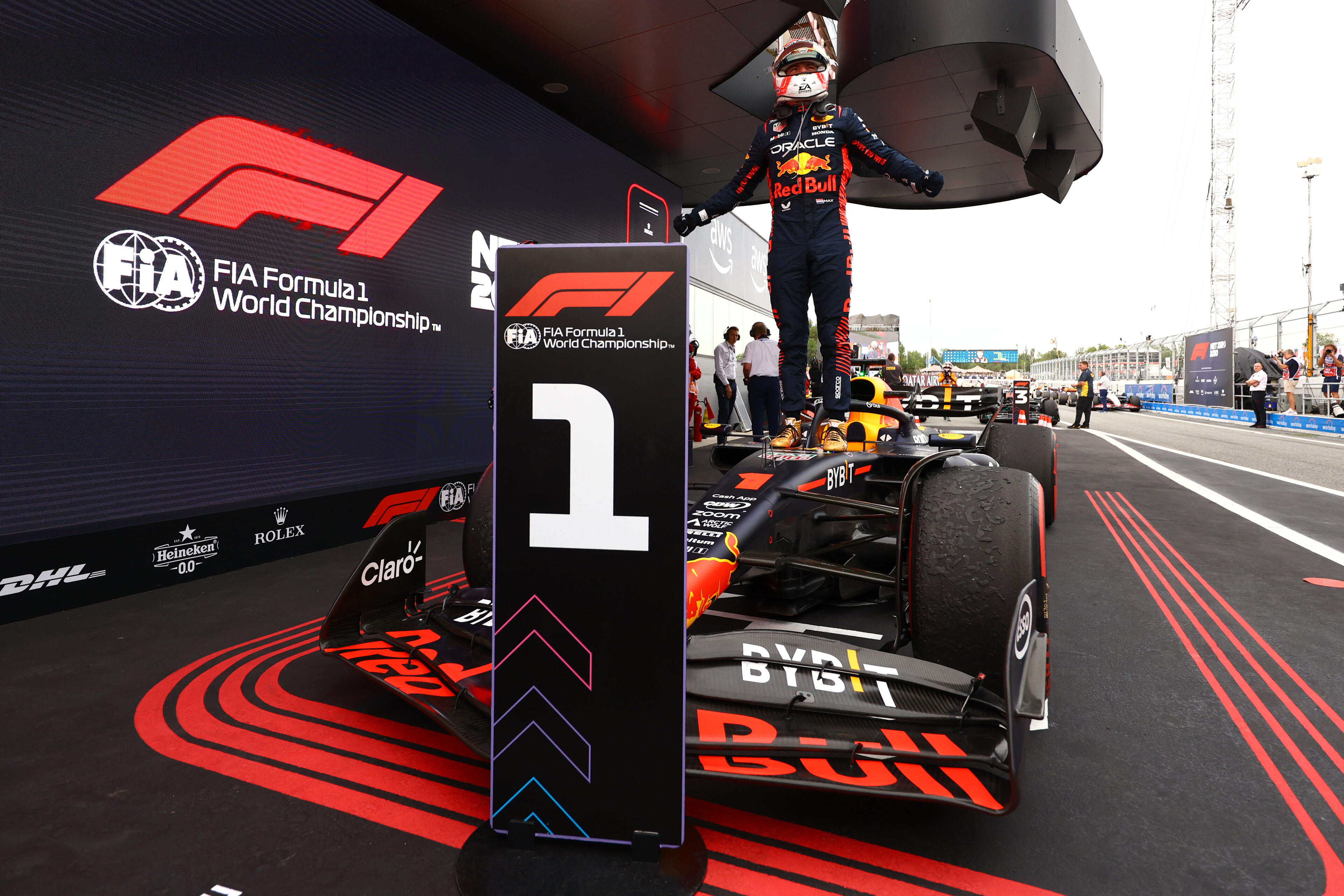 "I just had to keep it within the white lines but this is something I think we can laugh about already. I was laughing about it with Helmut after the race so I'm pretty sure that they're quite happy."
Restraining Verstappen is never going to be easy for Red Bull as it's not in his nature to be controlled.
Trying to hold back this driver in this car, on a track that allows both to really flex their muscles if they want to, when he's spent the whole race playing with his opposition – it's a fool's errand. And it shows just how in control of this F1 season Verstappen really is.