This week Carlos Sainz heads back to Australia, the scene of arguably the nadir of his Formula 1 career last year, enduring another disappointing start to a season but in a very different place to 12 months ago.
While unsatisfied with the performance of the 2023 Ferrari and therefore the results, he's far less concerned about his own driving than he was 12 months ago.
Sainz has the better results of the Ferrari drivers, finishing fourth in Bahrain and sixth in Saudi Arabia, but has been the weaker performer. Charles Leclerc was 0.154s quicker than Sainz in Bahrain qualifying and nine seconds up the road when he retired.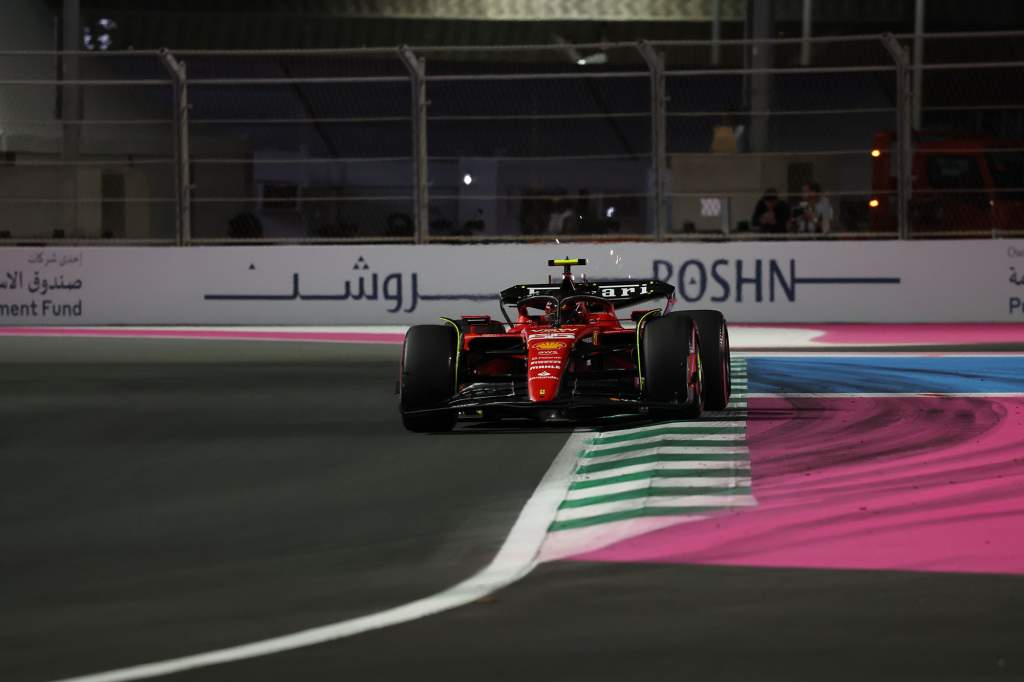 At the Jeddah Corniche circuit, Sainz was just over half-a-second slower than his team-mate in qualifying, a gap that was exaggerated by Sainz underperforming on Saturday. In the race, Sainz finished one place ahead thanks to Leclerc's 10-place grid penalty giving him too much to do on Sunday.
Sainz spoke during pre-season testing about the need to avoid the mistakes of last year and ensure a strong start. He needed to be "more prepared for that first race" having endured a poor start to last season, which bottomed out when he ended up in the gravel on the second lap of the race in Australia.
But Sainz, who has never shied away from giving a frank assessment of his own performances, is less concerned about what he's doing behind the wheel and highlights the weaknesses of the Ferrari SF-23 as his main concern.
"I haven't done two good qualifyings, but the feeling with the car is OK," said Sainz when asked by The Race about his personal performance level.
"I think the biggest struggle has been the car in dirty air and the first stint in Bahrain. The first stint here [Saudi], it's just very difficult to follow with this car. We already have overheating on our own [and] we have an overheating problem even higher when we follow a car. So this is probably the main struggle.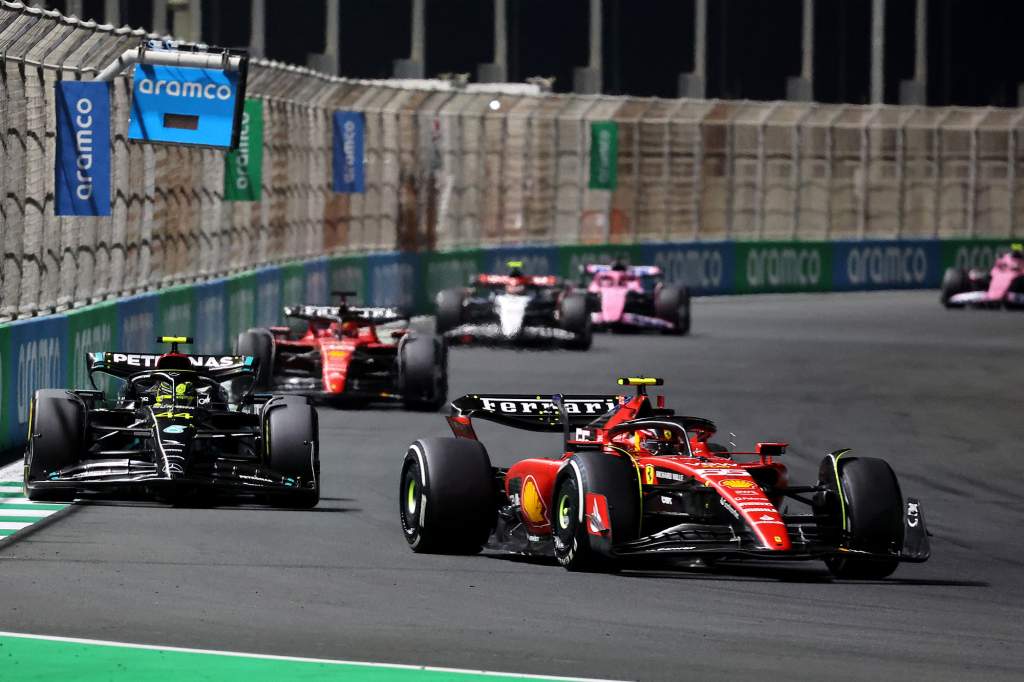 "Otherwise, the feeling is always good in free practice, I just haven't hooked up laps in qualifying with this car. But this doesn't worry me as I know as the season goes on and I improve my feeling, it will come.
"At I've stayed relatively consistent in the race, I'm bringing points even if it's not the right points and wanting to be on the podium and fighting for wins. We're not there yet and until we're there, [it's] time to bring the points and get our heads down on the development."
Albert Park has never been the happiest of hunting grounds for Sainz. His best finish there was eighth in 2017 when driving for Toro Rosso, with a couple of ninth places and a 10th for Renault in 2018 also to his name.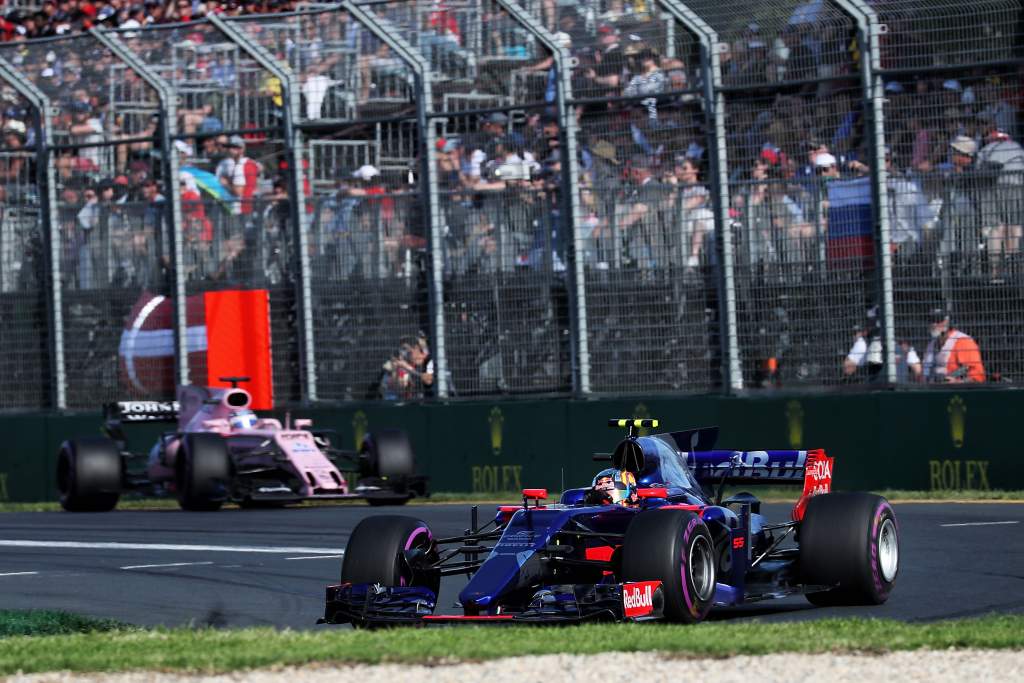 Last year's race was a catastrophe, one that was self-inflicted but with the caveat that it followed significant misfortune. In qualifying, which he described as "a disaster", the combination of an ill-timed red flag and then a problem firing up his car that denied him a proper tyre prep lap left him ninth on the grid.
He then had to have a steering-wheel change shortly before the race. That meant incorrect settings at the start and the car going into anti-stall. None of these problems were down to Sainz, but by his own admission, he reacted poorly.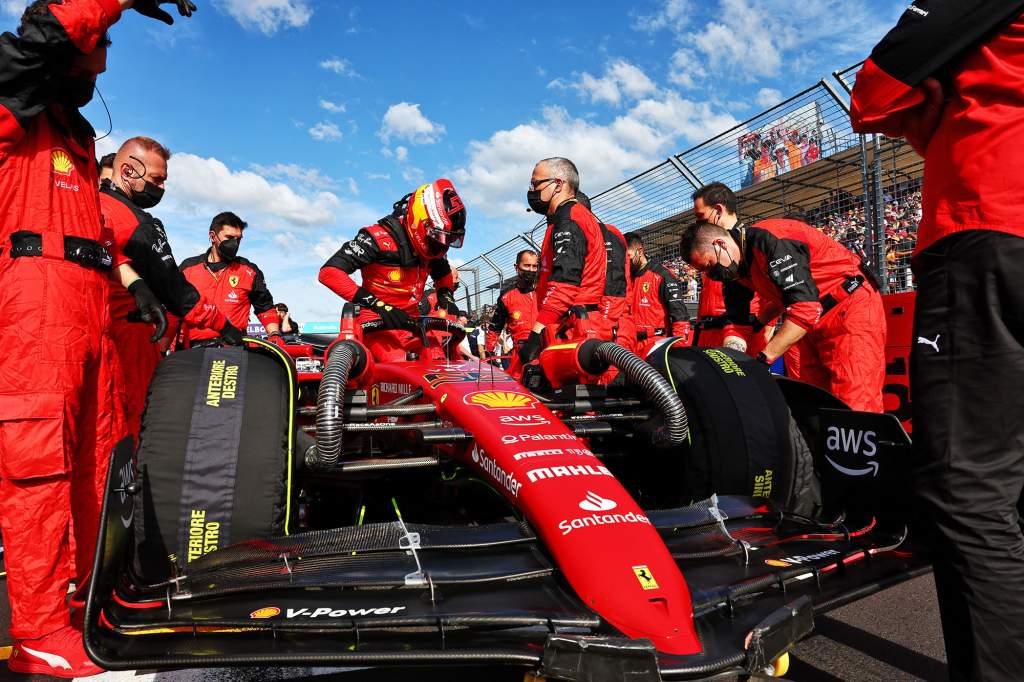 He was shuffled back down to 14th on the first lap after an overly-ambitious move to go around the outside of Yuki Tsunoda that allowed Haas driver Mick Schumacher to get ahead. He then ran wide at Turn 9 after passing Schumacher on the second lap, spinning back across the track and ending up in the Turn 10 gravel. As he put it "with the rush of wanting to come back through the field, I made a driving mistake".
This was a low point for Sainz during a difficult start to the campaign. After finishing second in Bahrain in 2022, he spoke of that weekend being "very behind, the most far that I've been ever in Ferrari" in practice and it being his "most difficult weekend". His trying spell only really came to an end when he had a strong run to second in the ninth race of the season in Canada once he'd got more on top of the demands of the car.
But this year, the car is the problem. While brisk over a lap, it struggles over a full stint and it's improving the car that's Sainz's priority. Although the SF-23 is not the easiest car to drive, Sainz doesn't believe he has a fundamental problem with extracting the potential of the car as he did last year.
The return to Australia will be a reminder of his struggles and the point where he lost his head trying to recover from a series of setbacks outside of his control.
But with those troubles defeated last year, he'll know he potentially faces a more frustrating challenge this year as Ferrari battles to get on terms with Red Bull.