The latest instalment of Carlos Sainz's struggles with the 2022 Ferrari has emphasised the fact he is facing "a whole new challenge in my Formula 1 career".
Six races into the season and Sainz is still visibly uncomfortable with the characteristics of the F1-75 that team-mate Charles Leclerc has steered to four pole positions, two victories and a championship challenge.
If a power unit failure hadn't forced Leclerc's retirement in last weekend's Spanish Grand Prix he would likely have won the race and have double Sainz's points for the season. For while Leclerc looked on course to a serene victory, Sainz spun early in the opening stint and was battling to even finish in the top five.
Sainz's season has been characterised by costly spins and crashes and a bit of misfortune here and there that has completely overshadowed the moments he has been able to get close to Leclerc. Spinning in his home race was probably a new low even though he went on to finish the grand prix fourth.
"It's not been easy," Sainz admitted. "As you can probably see from the onboards and you can probably see from the mistakes that I'm struggling quite a bit to drive this car and to understand how to extract the maximum out of it.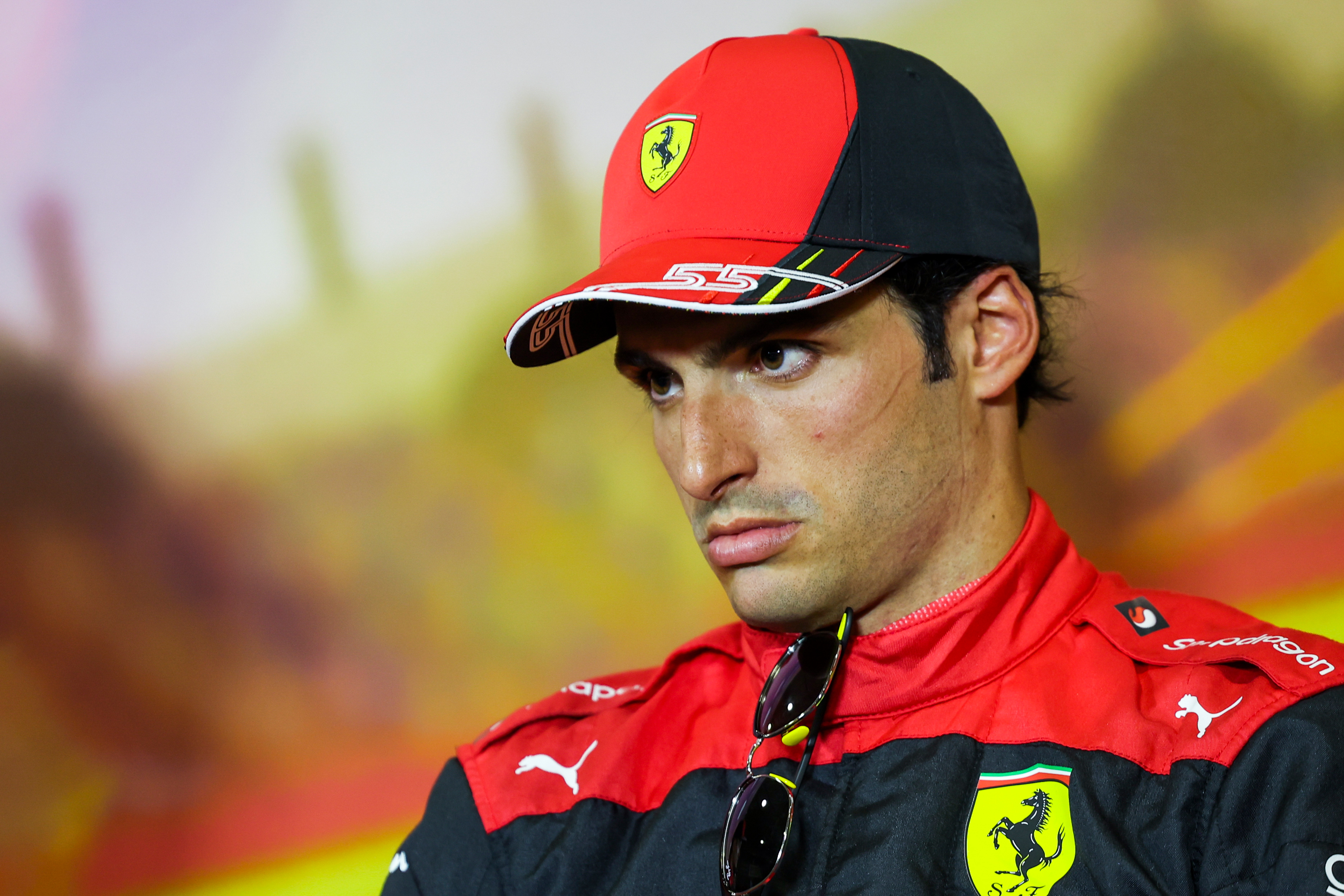 "It's giving me a whole new challenge in my Formula 1 career. And I'm having to think out of the box, drive out of the box and with this comes mistakes, it comes to learning things that I'm having to learn.
"I'm putting my head down to try and fight this and try to make it turn as soon as possible.
"There's been a combination of misfortune and mistakes from my side, which also counts.
"But I think in the future it is going to turn all of a sudden or it's going to turn little by little. I just need to keep my head down."
Sainz sounds a little bit lost at the moment in terms of what this car needs and what he can do to get on top of it. Six races in and something's still not gelling because there isn't really much sign of improvement.
It's not like Sainz is nowhere near Leclerc every session but there's enough of a gap that at the time the safe assumption is that Leclerc should, if he hooks everything up, qualifying ahead. In Spain, the deficit also meant Sainz failed to get ahead of Verstappen.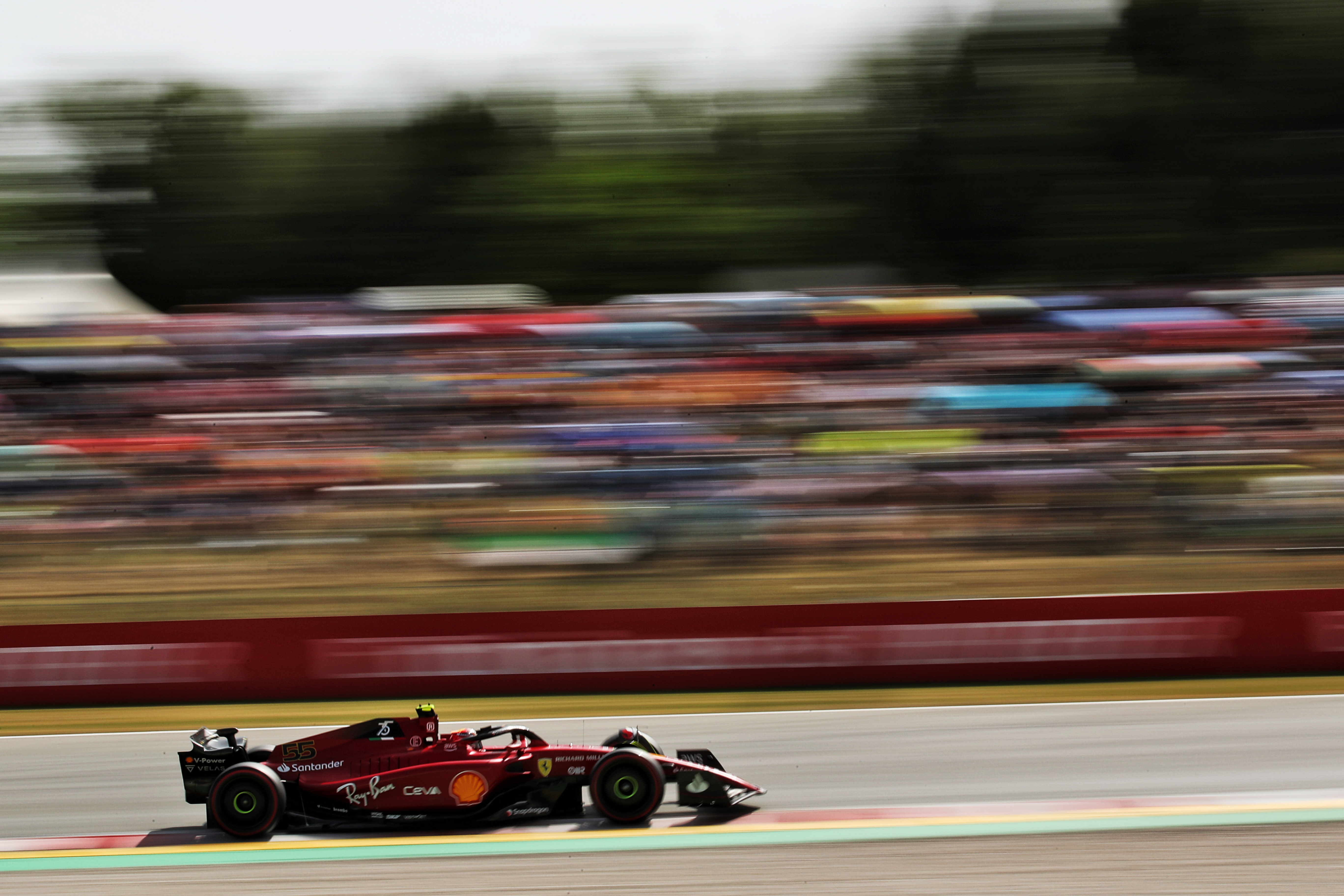 The car doesn't look as settled under him – comparing qualifying laps at Barcelona, Sainz had small corrections to make through the fast Turn 3, Turn 4 and Turn 5. He looked a lot more comfortable in the final sector but by that point he'd already lost a quarter of a second.
The minimum speed difference between the two cars in Turns 1 and 4 in qualifying was striking and a correction halfway through Turn 3 was clearly costly.
Broadly, though, the pace is fine. Sainz can live with the car over a lap and get pretty close to Leclerc. But he's in a run at the moment where he's always quite close to an error and when they come they seem to completely catch him out.
The spin in the race is a good example. On the data there's very little to separate Sainz's Turn 4 corner entry to the previous lap – he's arriving fractionally faster after a better run through Turns 1, 2 and 3, but he also brakes fractionally earlier.
"The car has been quite on the knife edge in the corner entry for me all weekend and the combination of the dirty air of the car in front and a very big gust of wind made me lose control of the rear," was Sainz's simple explanation.
As Leclerc retired from the race, the Spanish GP actually ended up being mathematically positive for Sainz as he cut the gap in the points. But he's still 39 points behind his team-mate and looking no less a number two driver for Ferrari than he has in the early races of 2022.
This is not to insult Sainz, it's just a reflection of his difficult reality at the moment. As we saw last year, Sainz is a better driver than spinning or crashing every weekend. He is also a smart and committed person who we can expect to get on top of these problems.
To do that will evidently require a recalibration of his driving style. There are echoes of his difficulties with the rear-limited Renault of 2018, when he struggled alongside Nico Hulkenberg. The 2022 Ferrari feels a little too on the nose for Sainz's liking and he cannot cope with that rear stability like Leclerc can.
Whatever the solution from here, it is not a simple process.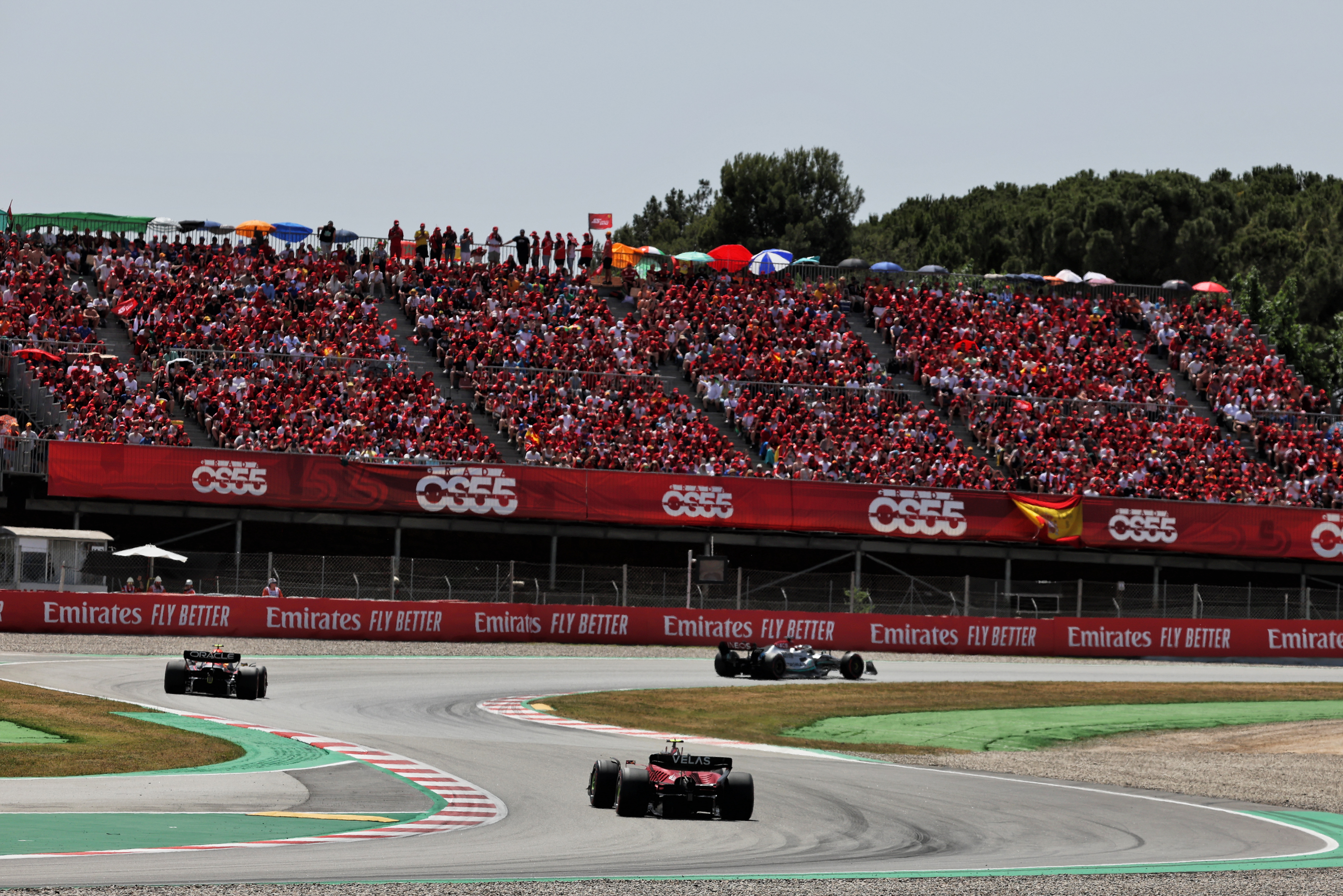 "It's a lot of detail," said Sainz. "It's probably just too much to put into an interview or to put into words because I think it also deserves some privacy and some team confidentiality.
"I think you can see from the cameras and from everywhere that I'm not there yet with a car compared to last year that I'm not driving naturally. The car is a bit too pointy for my liking.
"But that's it. It's the way it goes. You can either adapt yourself, or you can either bring your car a bit more to your liking. Anyway, these two things take time and they take knowledge and experience. It takes mistakes, it takes trial and error.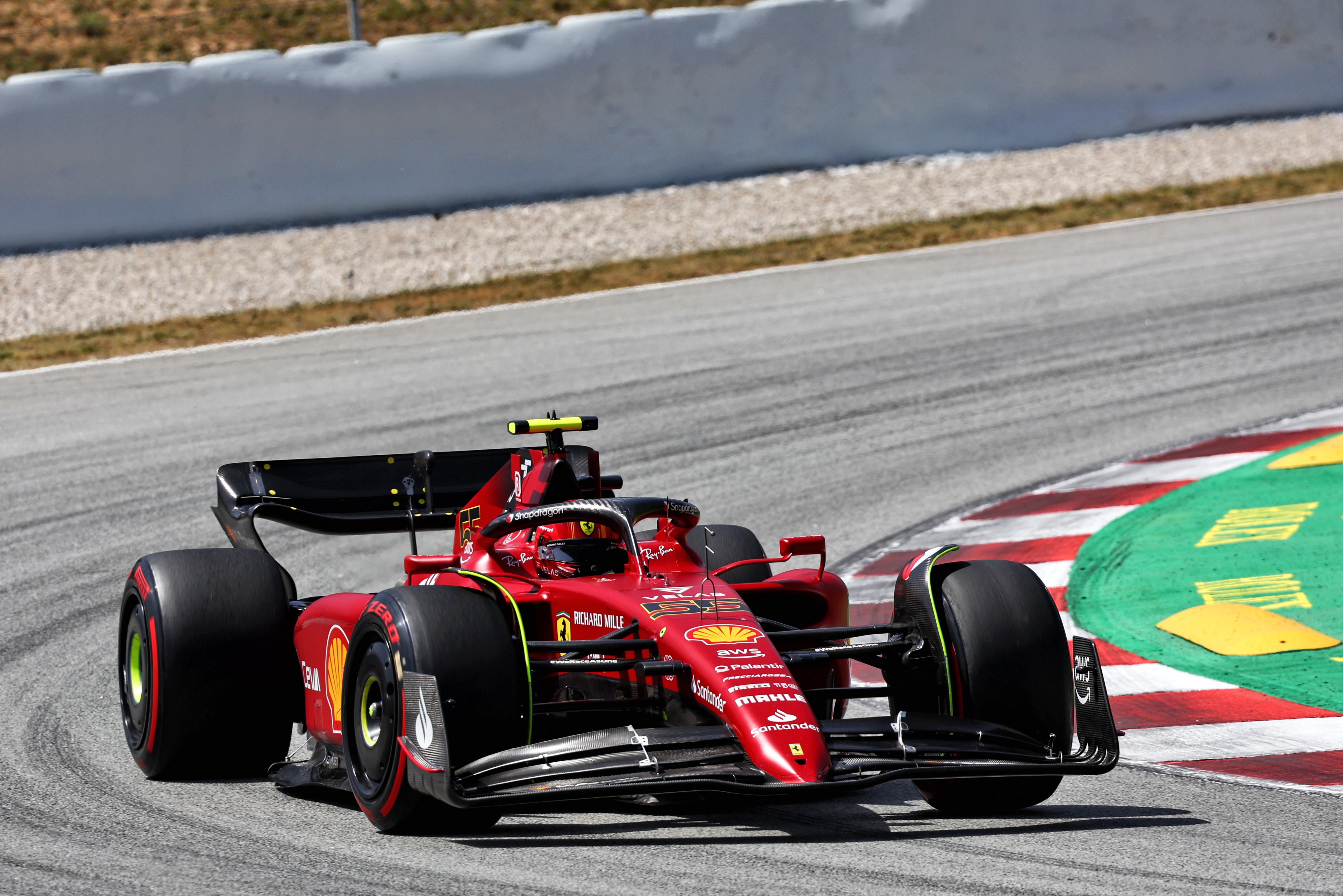 "And this is what I am in the process of now and what I'm going to try and correct as soon as possible.
"At the same time I have a guy that is doing an excellent job, as Charles is with this car, he's driving at a very high level, he's putting together super impressive laptimes, an impressive way of driving.
"I can only admire and try in some ways to copy and in others to put it a bit more to my liking to be faster. And that's it.
"Sometimes it goes like this. And as a driver, you just need to go through a process and challenge yourself."