"Now I'm 20 races in, I kind of want to draw this season to a close" was George Russell's already-frustrated view of his 2023 Formula 1 campaign before his clash with Max Verstappen at the Las Vegas Grand Prix added to his "awful" year of results.
Arriving in Las Vegas, Russell already had one eye on tying up a second season with Mercedes that's been a painful contrast to his first year.
Last year he outpointed his seven-time world champion team-mate Lewis Hamilton at the first time of asking (even if on balance Hamilton was the marginally stronger performer) and earned Mercedes' sole grand prix win of the year.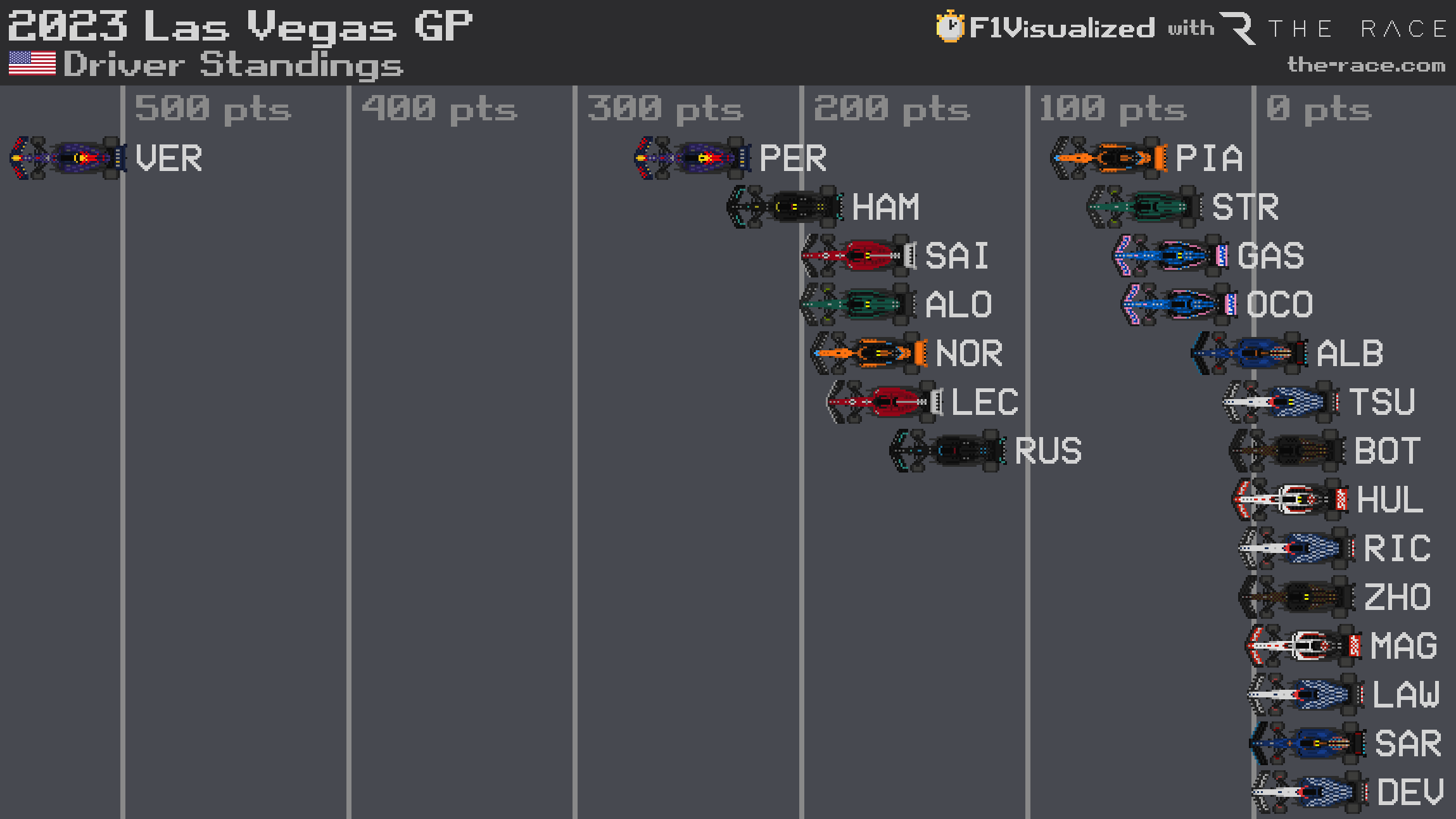 But in 2023 Russell's scored 72 fewer points than Hamilton and his sole podium finish of the year came at the Spanish Grand Prix, well over five months ago.
He lost a good chance to reduce that intra-team gap in Vegas when he made a costly driver error - not realising Verstappen's Red Bull had pulled up alongside him before he turned into the corner.
"It was pretty straightforward until the incident with Max," Russell said.
"I just totally didn't see him in the blind spot. Wasn't expecting the overtake. I wasn't even really fighting him because we knew that Max wasn't our race.
"We just had to keep the tyres alive. It was a comfortable podium just thrown away once again. So, this season is really disappointing. Very frustrating."
Russell accepted the five-second penalty he received, one that dropped him from fourth to eighth, and added that "with the season as a whole, I can't really catch a break", a sentiment he's expressed many times this year, not least on the Wednesday prior to the Las Vegas GP.
"It's been a pretty awful year in terms of results for many different reasons," Russell reflected then.
"Probably started on backfoot after Melbourne, if everything went our way I truly believe we could have won that race. That may have just transformed everything.
"But you kind of find yourself sometimes stuck in a cycle of poor results. And it was the opposite last year where every race you're on this good run and the results were coming thick and fast."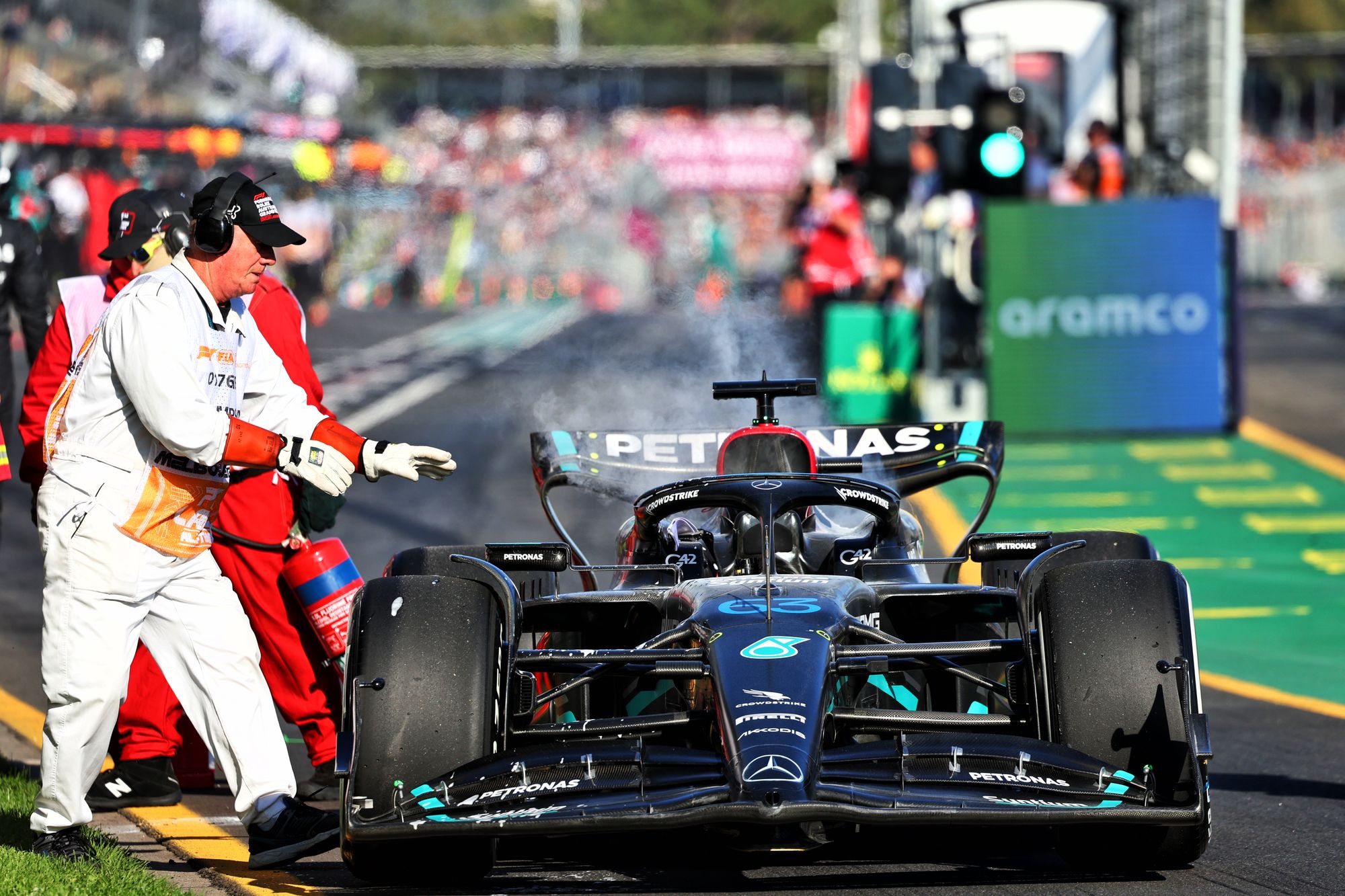 The fact that Melbourne - where an engine issue at minimum cost Russell a podium if not a win - took place seven months ago but was still on Russell's mind ahead of the penultimate round of the season, was telling of Russell's complete dissatisfaction with the way his season has gone despite "feeling like a better driver" this year,
As he admitted driver errors have cost him - he lost big chunks of points to race-ending crashes in Montreal and Singapore - as well as a couple of car failures and ill-advised strategy calls, but he feels the pace of the car hasn't helped either.
"When the car is quick, luck always seems to be on your side," he said after Vegas. "And when the car is not, you never seem to have luck.
"Ultimately the pace isn't quick enough. A number of these issues have come from just truly not being fast enough. Not a lot more to say really."
---
The Race says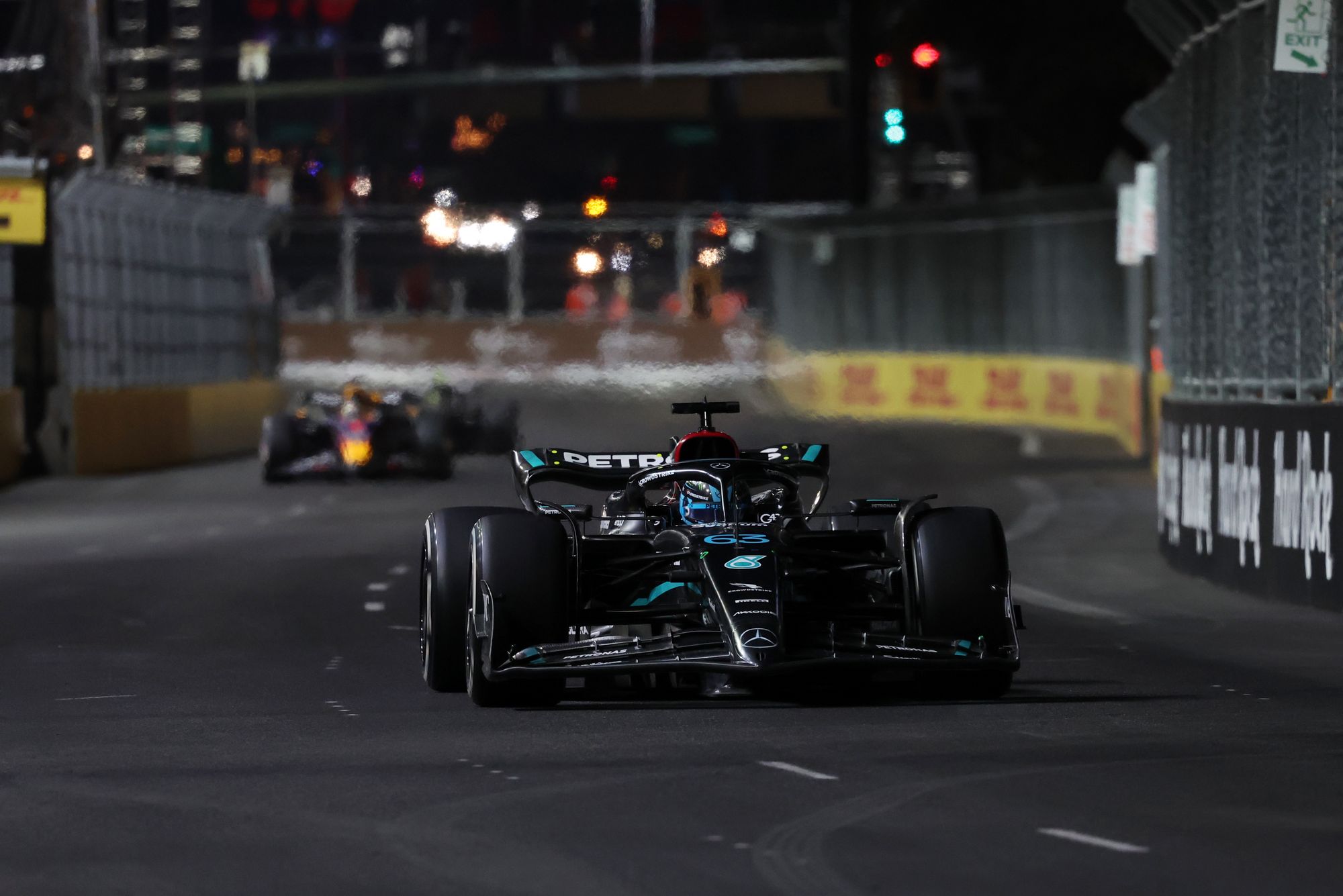 Scott Mitchell-Malm felt Russell should have seen Verstappen prior to their clash but could understand Russell's frustration with his season.
"It wasn't like Max sprung it from absolutely nowhere, it kind of felt like Russell should have known Verstappen was at least close and likely to try," Mitchell-Malm said on The Race F1 Podcast.
"I can understand why it then happened the way it did - that contact in that exact kind of motion and that place through the corner. But it was George's misjudgement, ultimately.
"So it's a very different example but it was much like it was in Singapore or even Canada where he slapped the wall very badly, he was able to continue but continued in traffic and that then contributed to a secondary problem that ruined his race.
"What's going wrong for him this season? All sorts of things, he's just having one of those seasons where lots of different factors are kind of combining and he's having lots of bad things happen in one go.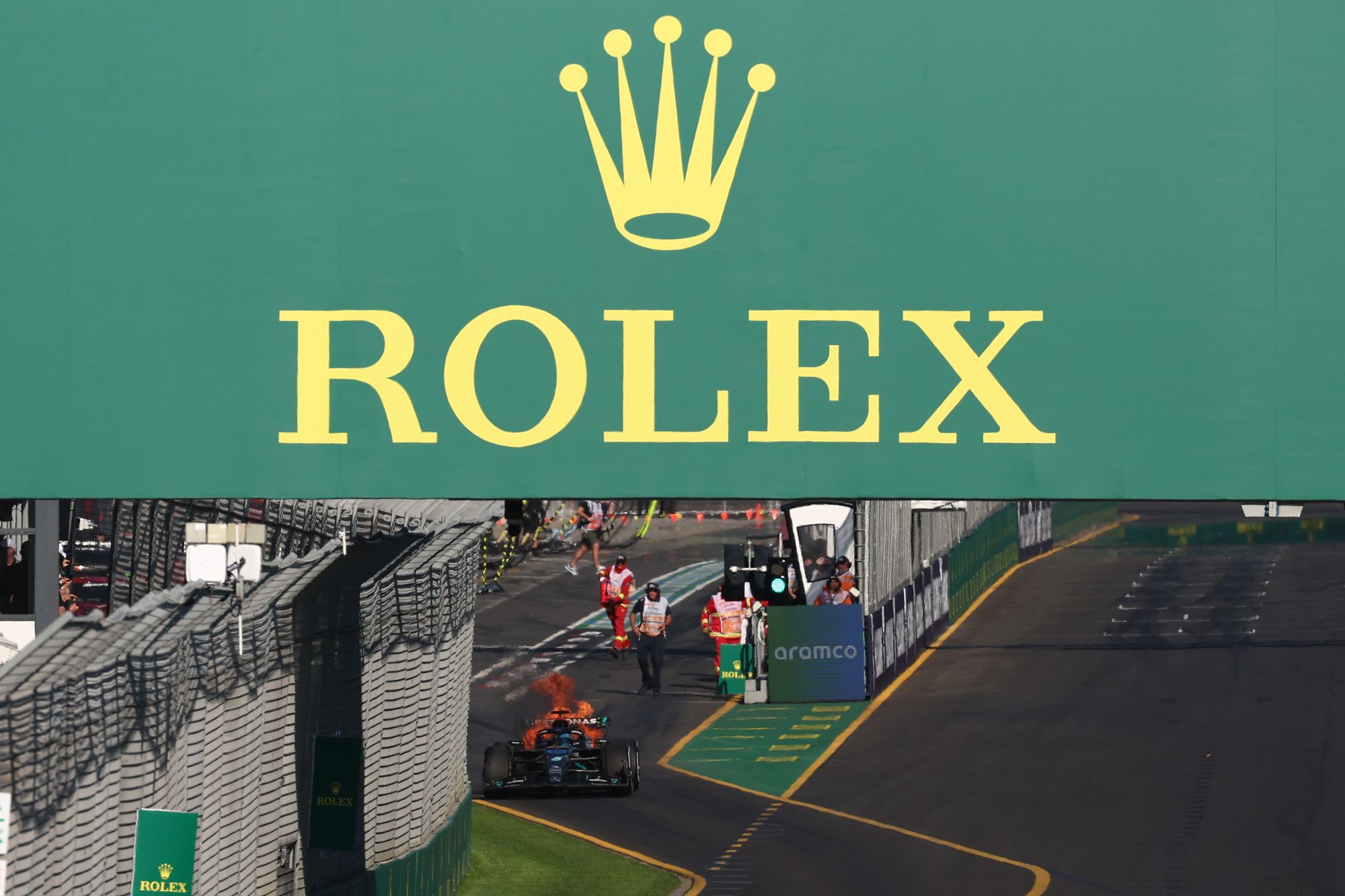 "If you remove his errors from this season the season looks a lot better. If you remove a couple of strategic howlers from this season, his season looks quite a bit better. If you remove a really unfortunate engine failure in Melbourne this season looks a bit of a chunk better.
"You could take out any one of the specific groups - reliability, team performance, Russell's own mistakes - and make a reasonable difference to how you view his season.
"But you put all of those three together and it's a nightmare. That's why he's so far behind Hamilton, it's why some of the results look as bad as they do."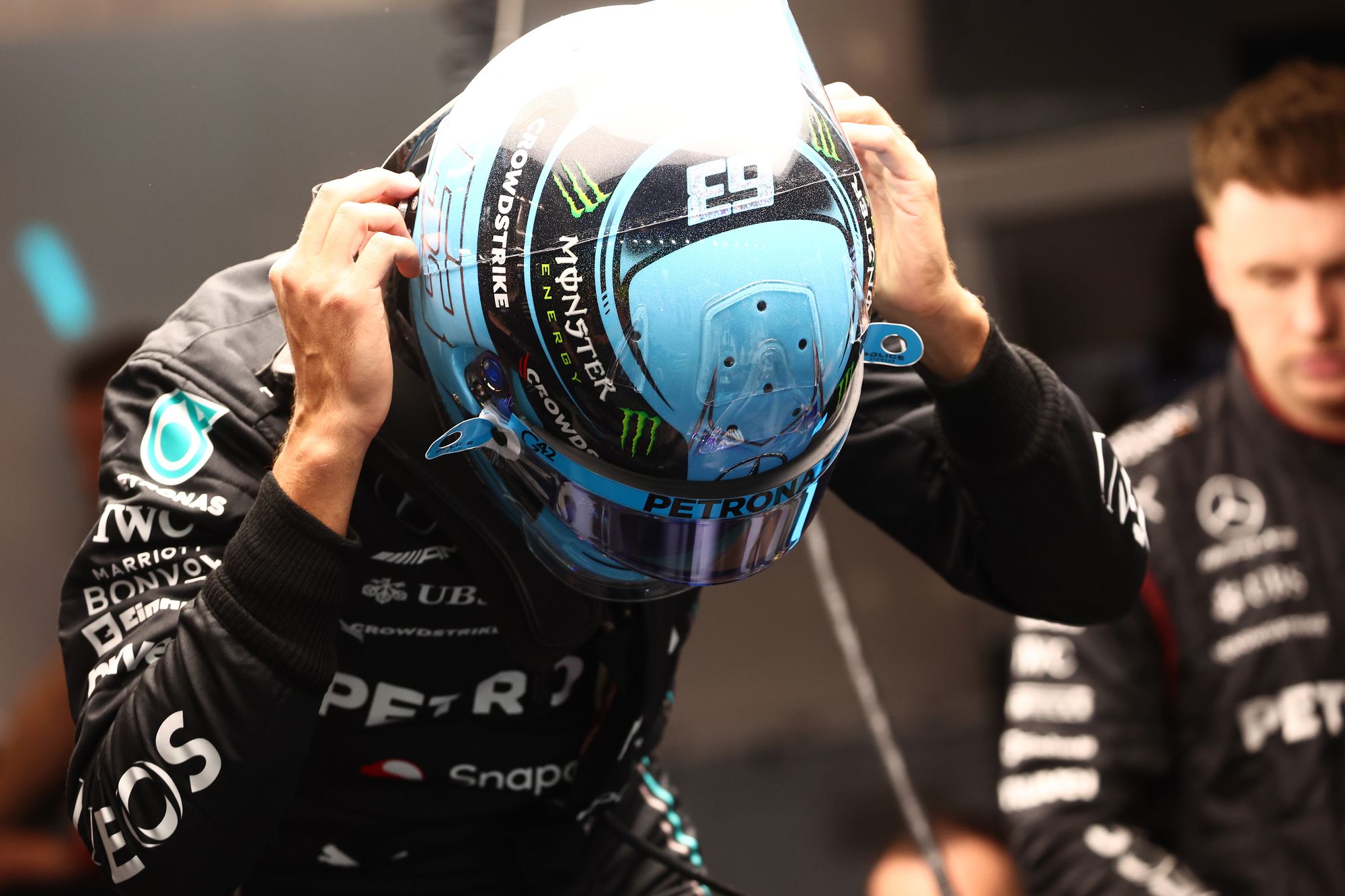 Edd Straw agreed, believing Russell has "the air of someone who is a little bit frustrated with the whole thing because he's having a nice strong weekend here and he's probably thinking I can get on an even keel then things went awry.
"That seems to be happening to him quite a lot."
---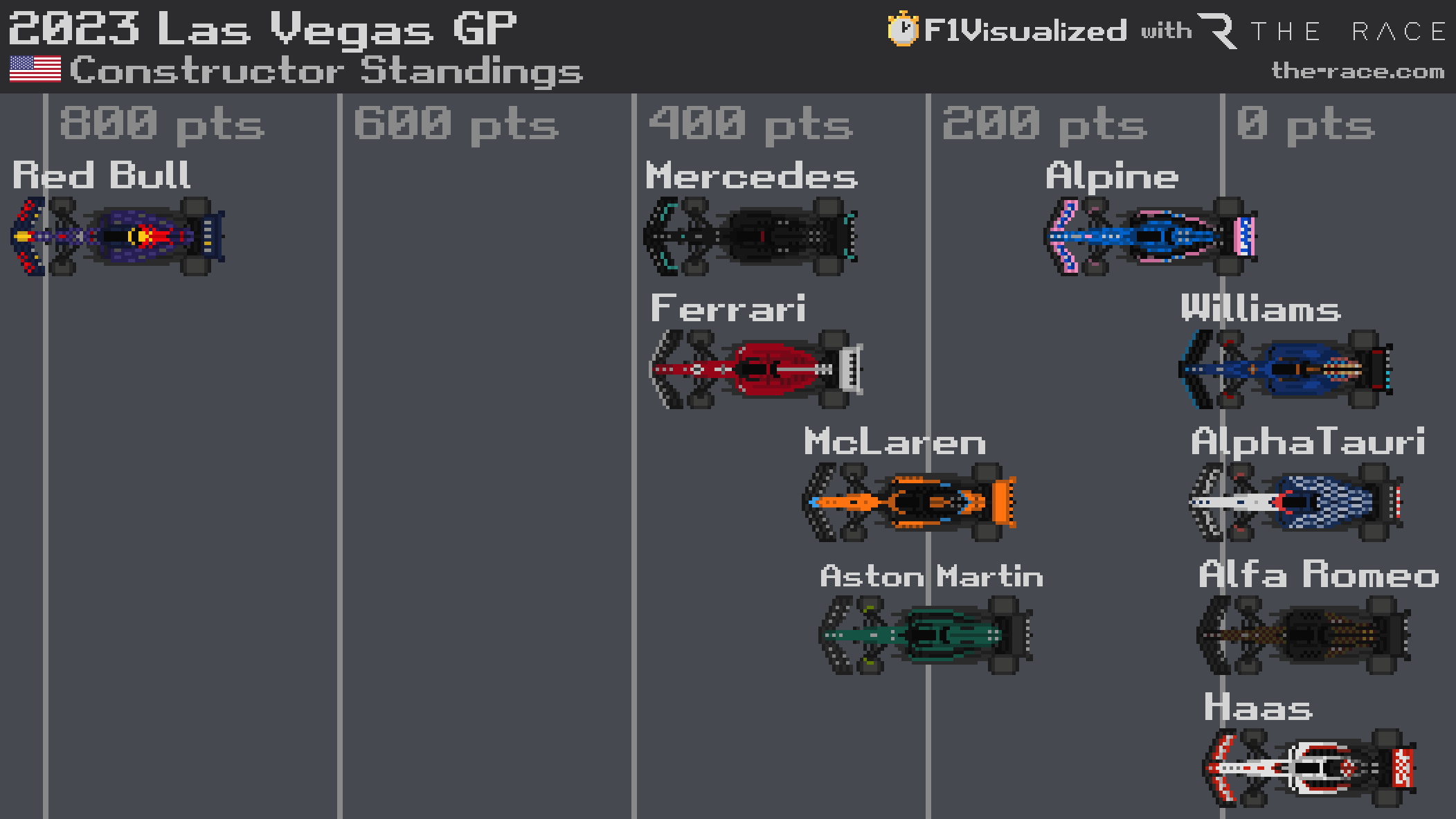 Russell's main focus is on making sure his own difficult year doesn't cost Mercedes second in the constructors' championship in Abu Dhabi with its advantage over Ferrari now down to just four points.
Then even more importantly it will be all about Russell using the winter as something of a reset to work out why 2023 has gone so wrong and how he can better challenge Hamilton in 2024.