McLaren's Daniel Ricciardo was perplexed by his exit from the first stage of Formula 1 qualifying in Portugal, believing it "came out of nowhere".
Ricciardo reached Q3 on each of his first two outings with McLaren in Bahrain and Imola and qualified ahead of his team-mate Lando Norris on both occasions.
His third qualifying with McLaren ended when he was dumped out of Q1 with the 16th fastest time – 1.045 seconds slower than Norris who was second-quickest.
The seven-time grand prix winner made a couple of mistakes in the last sector of his fastest lap but said that wasn't solely the reason for his first Q1 exit since the 2019 Japanese GP.
"There was certainly a bit of time on the table in the last sector," Ricciardo told Sky Sports after his Q1 exit.
"It was messy, but [the] first sector was as well, the first lap on the softs wasn't really assisted by, let's say a little bit of traffic.
"Just a disappointing day. [Going out in] Q1 is quite sad. It goes so quick and to be here, it feels like it kind of comes out of nowhere."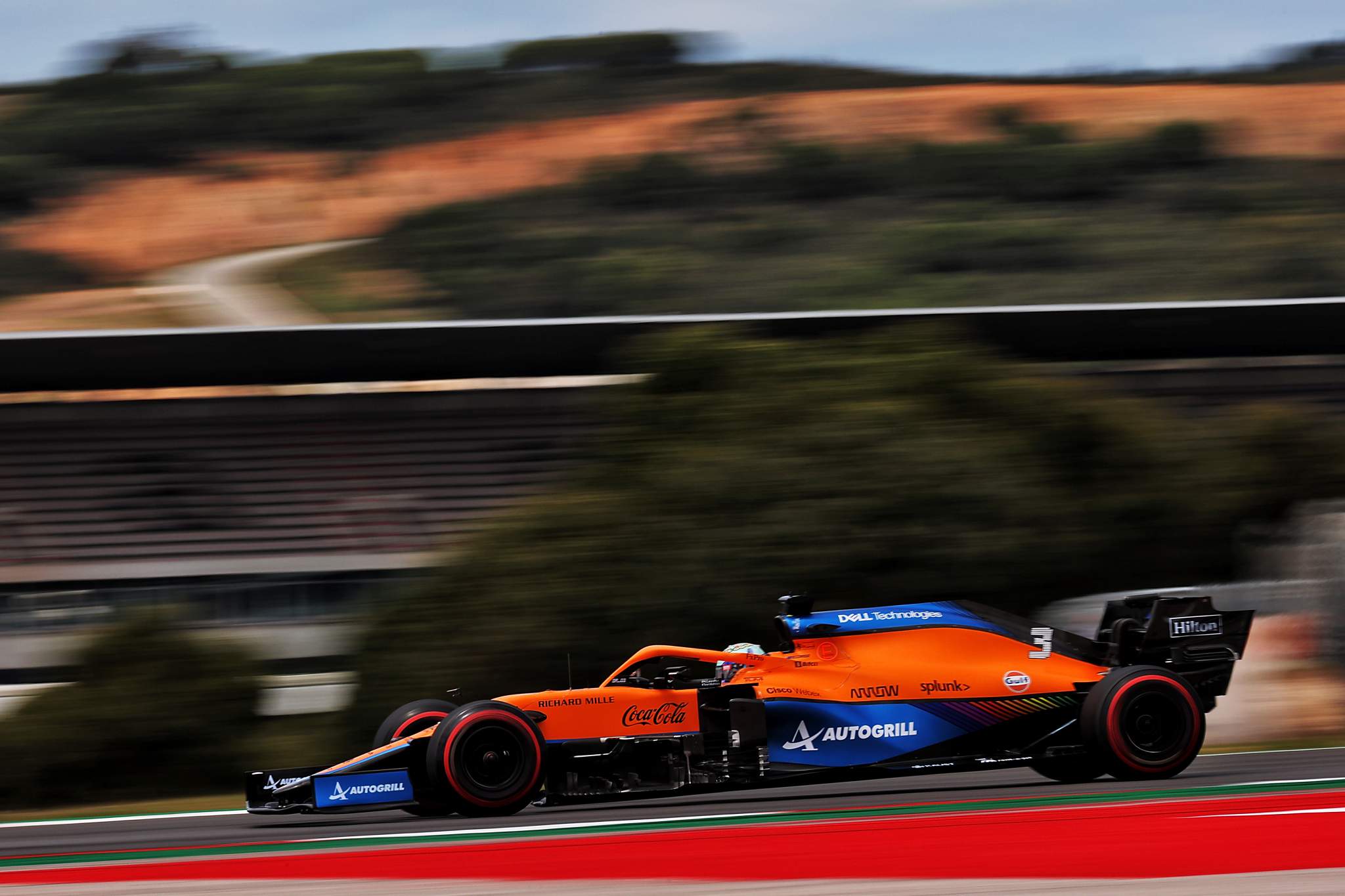 Ricciardo admitted on Friday that he was having to adapt his driving style to suit the McLaren until updates can be brought to the car to tune it more to his liking.
"Just wasn't quick enough," Ricciardo admitted. "Not really sure yet where I went wrong – just want to go and vent a little bit. I'm still trying to get out of a little bit of an old-style so still quite conscious of how I approach every corner.
"I feel yesterday I made a good step towards that. I felt more comfortable than a couple of weeks ago.
"That's why to be standing here now is pretty dark.
"I wouldn't have bet on this today, so I just got to figure it out and get some sleep and wake up tomorrow, ready to do better."
Ricciardo will start behind Kimi Raikkonen's Alfa Romeo and ahead of Lance Stroll's Aston Martin, the Williams of Nicholas Latifi and Haas drivers Mick Schumacher and Nikita Mazepin.