Max Verstappen's qualifying performance at the Portuguese GP was no disaster – he got one over his team-mate after the Imola defeat, and though he was beaten by the two Mercedes drivers it was not a huge shock given the pendulum has swung back and forth between Mercedes and Red Bull throughout the Portugal weekend so far.
Yet his deleted lap showed the RB16B was definitely capable of pole here, and the same was true for Bahrain and Imola too – meaning his return of one pole in three attempts can be viewed as slightly disappointing.
"For us to be on the front row, it's definitely not expected this weekend," said Hamilton after Portugal qualifying, and it was very similar to what he'd said on Saturday at Imola too – as if looking to twist the knife over Verstappen's missed poles.
So is it just a blip for a driver who's established himself as a superb qualifier in his F1 career so far? Is it even less than that, given that Verstappen hasn't yet had a truly bad qualifying in 2021? Or is it a cause for concern knowing the rival Mercedes team's penchant for maximising its opportunities?
Our writers give their verdicts.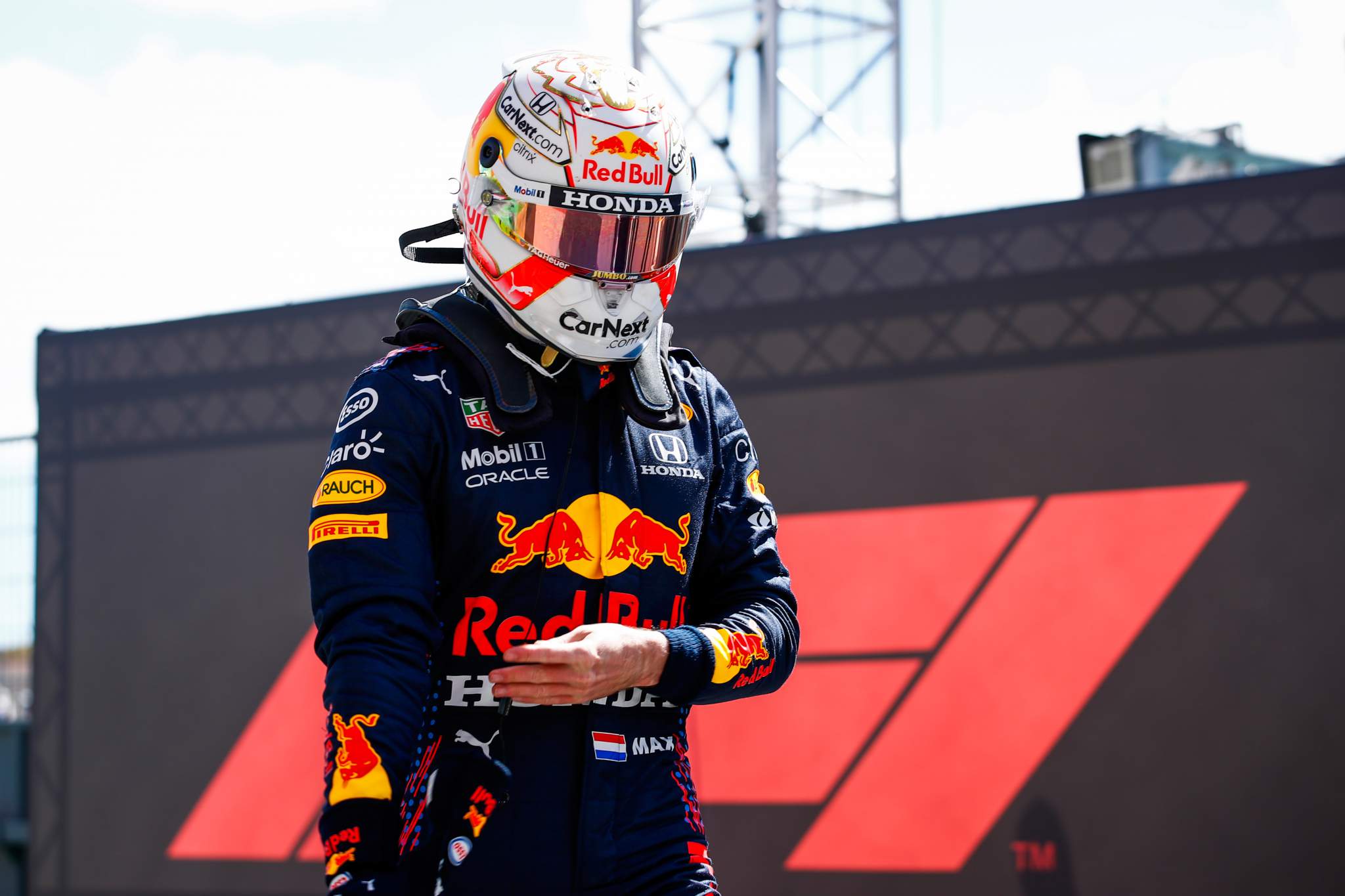 FINE MARGINS ARE DECISIVE
Scott Mitchell
Regardless of the complaints about the track and the fact Max clearly isn't enjoying himself in Portugal, the deleted lap shows he had the pace to be on pole.
So on a weekend he's not enjoying himself and the car's been tricky, and compromised in order to give him a slightly more settled balance, Verstappen should have topped qualifying and didn't.
He will argue (he sort of has) it just shows how difficult it is and how hard he's having to push to have that sort of pace. But it just shows the intensity of this title fight and how small details make the difference.
Max needs to stop being on the wrong side of those fine margins. If track position earned via qualifying settles the race tomorrow then that'll be two races out of three he hasn't won because he's erred on track limits.
There is an awful long way to go in the season and he may yet win this race, or at least beat Hamilton. But any lost opportunity to get ahead of the seven-time world champion – both Mercedes drivers for that matter – has to be considered quite costly in the circumstances.
And that's true regardless of whether you subscribe to the argument Mercedes might be struggling itself at the moment and could streak clear later in the year.
This isn't Max's chance to build a buffer to protect later on. It's simply a series of chances to get ahead. A combination of track limits and being unable to replicate that time legally have cost him his latest chance here.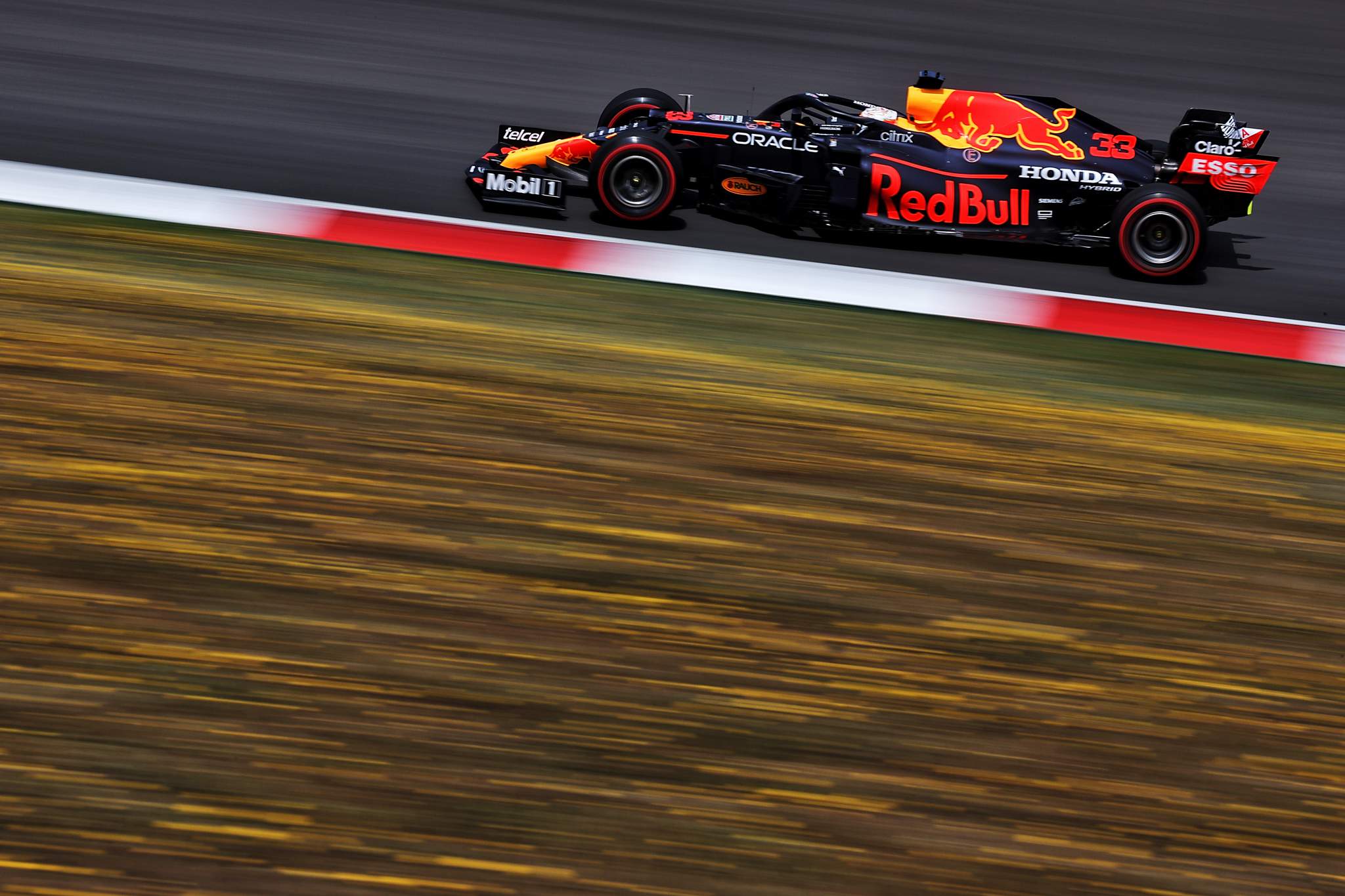 THE PRESSURES OF A TITLE FIGHT
Edd Straw
Three qualifyings is too small a set of data to draw definitive conclusions, but the fact Verstappen could have had pole position both at Imola and in Portugal – as proved by the sector times at the former and the deleted lap time at the latter – perhaps shows the benefit of title-fight experience.
Hamilton has 99 pole positions and seven world championships, so it's inevitable that he will be battle-hardened and able to deal with the intensity of the title fight and needing to deliver week-in, week-out.
Brilliant as Verstappen is, an F1 title fight is new to him so there's no disgrace in there being a learning process for him to go through in balancing up the desire to attack to make sure of pole and not over-reaching. After all, Verstappen only has four pole positions and has been involved in a fraction of the qualifying battles Hamilton has even if you include the ones not within the context of a title fight.
Two defeats isn't a big concern, especially given Hamilton admitted his Q3 performance was "pretty poor" and ended up missing out on pole too. But what matters is that Verstappen learns fast and learns how to tread the fine line in qualifying.
He's a fast learner, but he has to be to ensure this doesn't become a pattern that dents his title hopes.
VERSTAPPEN NEEDED A BANKER LAP
Gary Anderson
If I was Red Bull, I would be having a quick word with the FIA about these new regulations affecting the high-rake cars more than the low-rake cars!
Joking apart, it just shows how much different tracks will suit different cars. Neither the Mercedes nor Red Bulls looked as though they were on rails and other than a slight off track excursion at Turn 4 on his first Q3 lap, Verstappen would have been fastest. However, as my grandson tells me often 'rules is rules'.
Max doesn't seem to know anything but flat out. But sometimes it's a little bit better to put in a banker. Both Imola, which he went on to win, and Algarve, where a mistake meant he was playing catch-up on his second run, show you have to take more care when it really matters. Another mistake on his second run could very easily have meant he was starting from 10th.
This will go down as a major missed opportunity for Red Bull. Mercedes were struggling to get the soft tyres working so elected to go on the yellow mediums for Q3. Red Bull wasn't really having that problem, so by using the soft tyre should have had a four-tenths advantage.
Is tomorrow going to be the day we finally find out who really has the best package? I would doubt it very much and hopefully the season will be nip and tuck until the bitter end.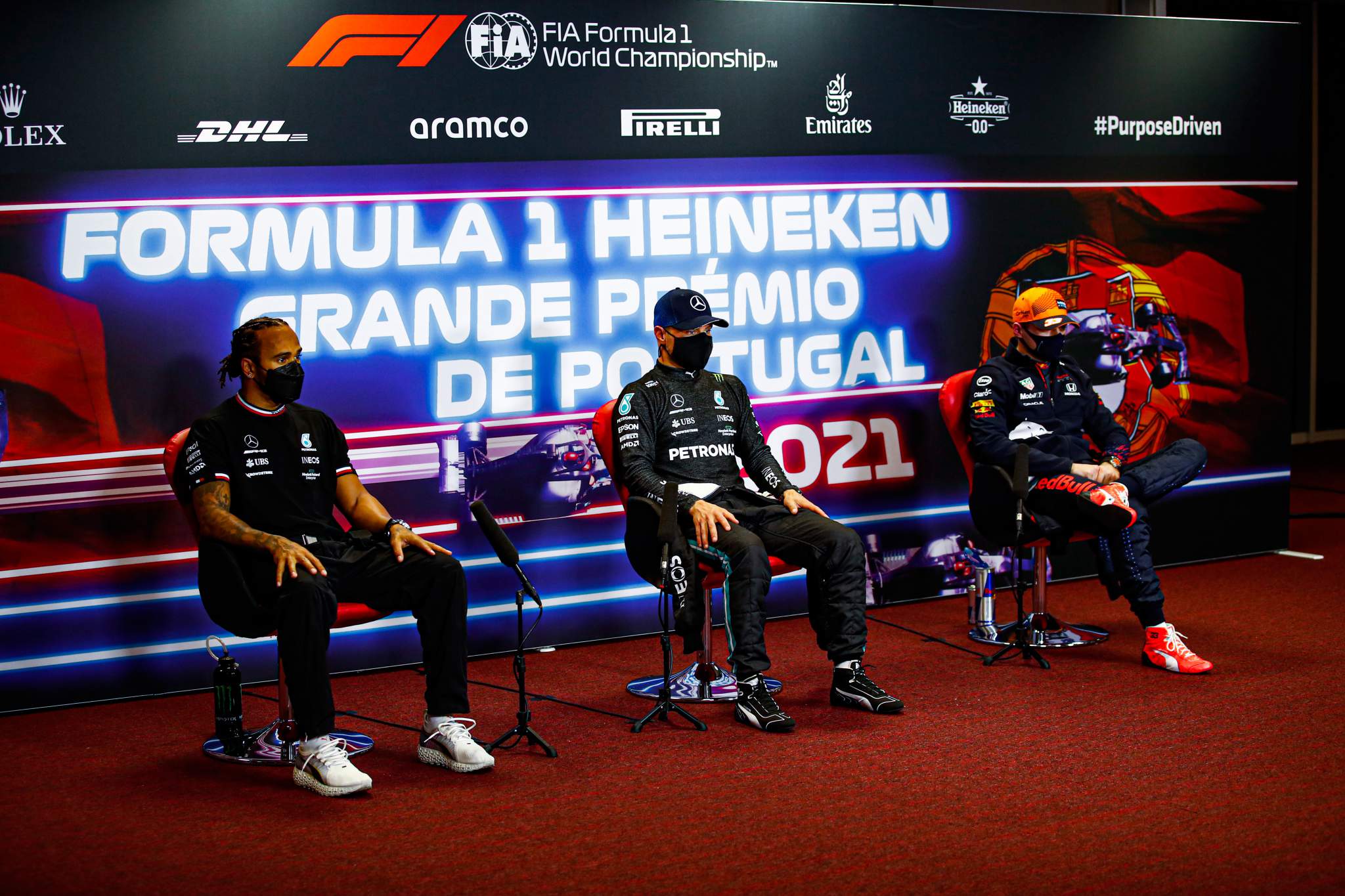 RED BULL HAS TO TAKE ITS CHANCES
Valentin Khorounzhiy
There's a feeling. Call it paranoia, call it baseless, call it irrational, but after seven seasons of Mercedes' hybrid-era supremacy there's a feeling that Red Bull's purple patch will not last the season, and that it needs to make hay when the sun shines.
Verstappen is not in a bad position in the standings, and it's Hamilton rather than him who has made the big error of the title fight so far (the Imola off, which he was very fortunate to get 18 points out of). But Verstappen's one-lap performances have been oscillating too much relative to Sergio Perez.
Yes, Hamilton actually lost to his team-mate today, but his 'off' Saturdays just tend to be less costly. Maybe it's just a perception, but it never feels like he leaves a bunch of laptime on the table.
Verstappen clearly did today. He might regret it tomorrow, and he might regret it when all the points are counted – along with the failed Bahrain pass – because he can't bank on Mercedes being there for the taking all year.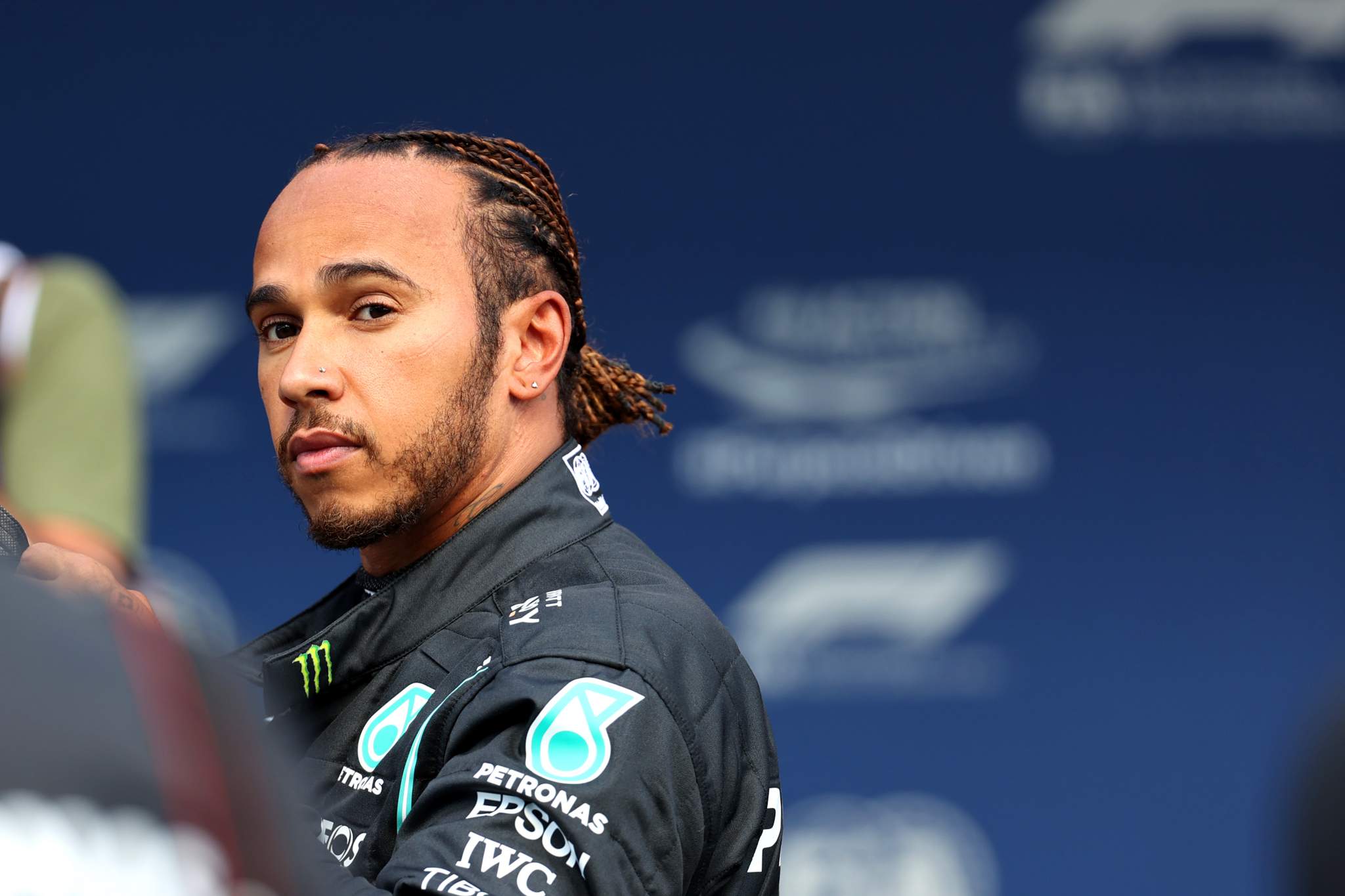 BOTH CONTENDERS WILL MAKE MISTAKES
Glenn Freeman
There's no cause for concern here. What we are seeing play out is a genuine two-team championship battle where the stakes are sky high in every session.
Yes, Verstappen slipped up in qualifying today. But last time out at Imola it was Lewis Hamilton making a major error when he went off in the race – and even his decision to hang on around the outside of Verstappen at the start was slightly questionable. Verstappen was always going to run him out of road in that case, as he was entitled to.
Mercedes' dominance of the hybrid era creates a feeling of inevitability that at some point the reigning champion team will take control of this fight, meaning Red Bull has to capitalise during these early races.
But Red Bull is usually excellent at developing a car through the season – its problem in recent years has been starting the year on Mercedes' case. So hopefully we'll get this close battle throughout 2021.
Verstappen and Hamilton will both make more tiny errors through this season. And there's so much riding on everything they do, that those mistakes will be magnified.