Daniel Ricciardo may not return to the Formula 1 grid before the United States Grand Prix in late October, although his absence looks unlikely to impact how Red Bull settles AlphaTauri's 2024 driver line-up.
Ricciardo has not raced since the end of July, when he returned to an F1 seat by replacing Nyck de Vries in Red Bull's second team AlphaTauri.
He only completed the two grands prix before the summer break before suffering a broken metacarpal in his left hand in practice at the Dutch Grand Prix, the first event this side of the shutdown.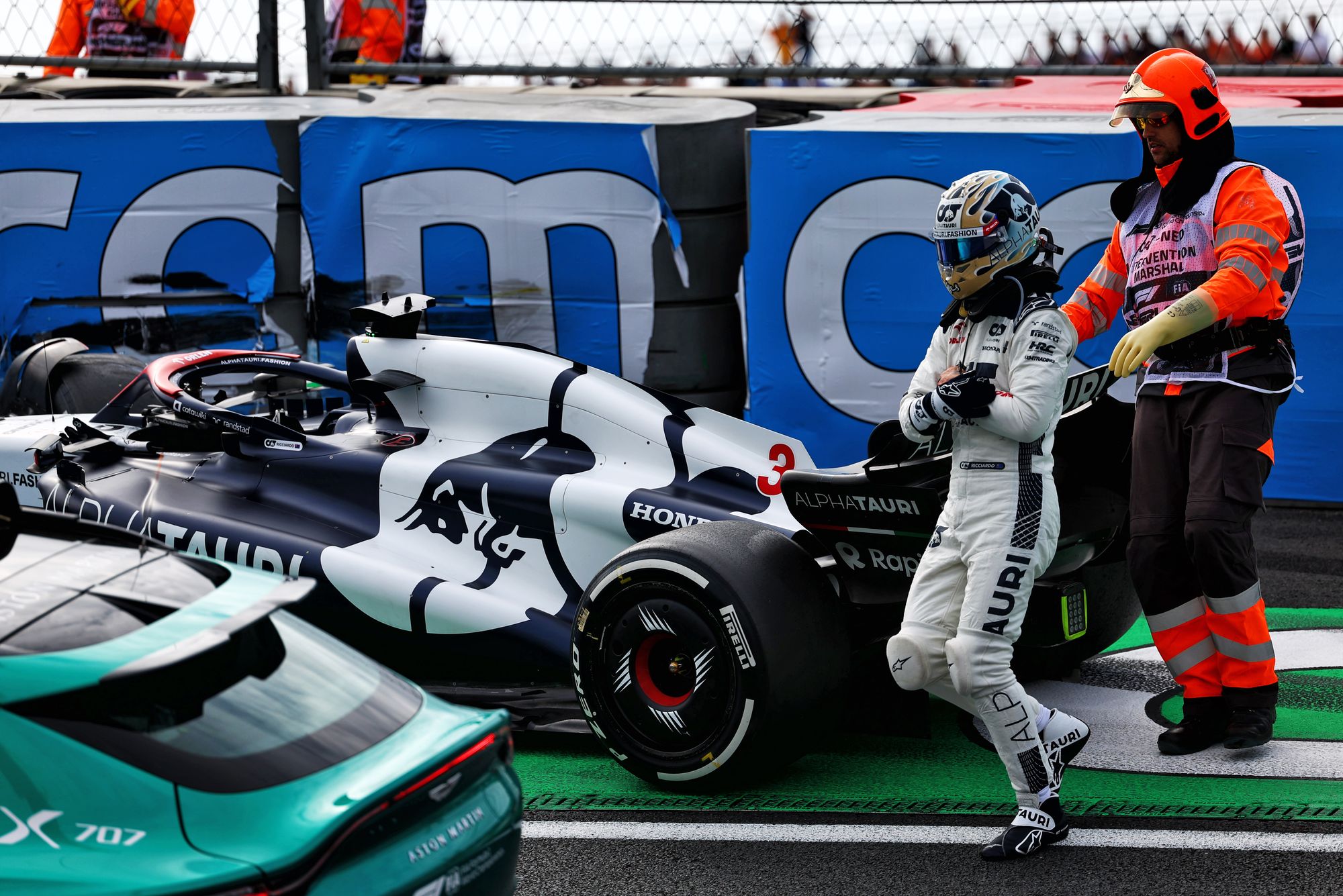 In Japan on Friday, AlphaTauri head of trackside engineering Jonathan Eddolls said Ricciardo's comeback is still "a while away, so we wouldn't want to put a target on it".
Ricciardo was back on-site in Singapore last weekend, assisting the team's engineering processes, but has not recovered sufficiently to compete in either of the two races in Asia.
Ricciardo and Red Bull do not intend to rush his return from injury, with Liam Lawson doing an excellent job deputising in the interim. He even scored points for finishing ninth in Singapore last weekend.
The next race after Suzuka is Qatar in two weeks' time and has been the logical target for Ricciardo but even this is not guaranteed.
"The recovery is going well," said Eddolls.
"We've got some simulator work planned before a return.
"From our side and his side, there's no rush to get him back too early.
"The worst thing would be to come back before it is properly healed and cause any issues."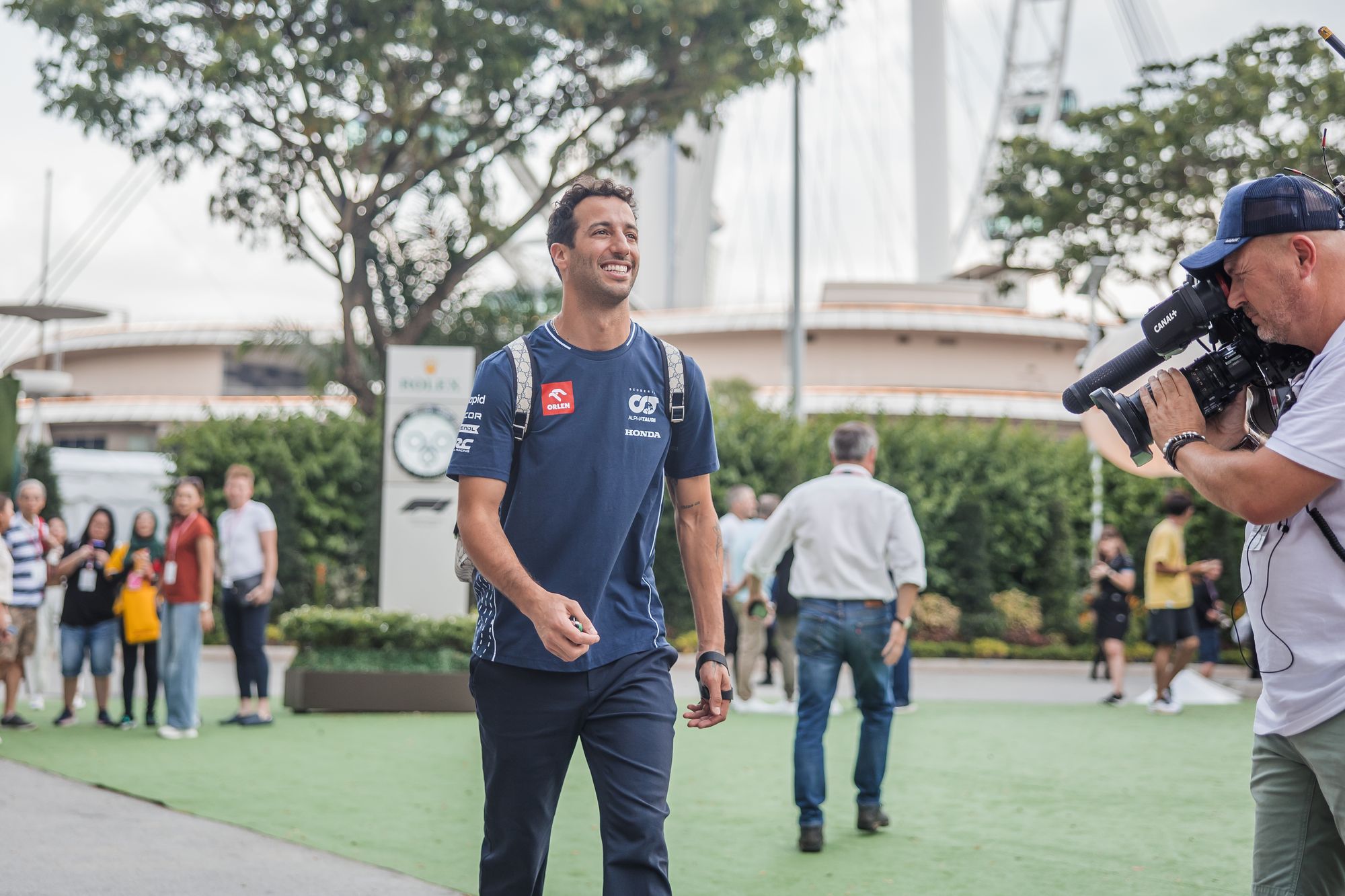 It is understood that Ricciardo will complete his simulator session at the start of the Qatar week to gauge how comfortable he is with his hand.
Then a decision will be made in advance of the weekend, to avoid a scenario like Ricciardo attempting to participate only to withdraw after the practice session on Friday – which would mean Lawson stepping back in straight into qualifying, given it is a sprint weekend.
"The simulator's a very good representation of the car, all of the loads, etc," said Eddolls.
"I think the final decision is more than likely going to come from him rather than from us.
"He will know better than anyone how's the pain, how's the recovery?
"We're not putting him under pressure to come back. We've got three good drivers at the moment so there's no big rush, the focus is on making a full recovery so that when he comes back, it's not even talked about."
WHAT ABOUT 2024?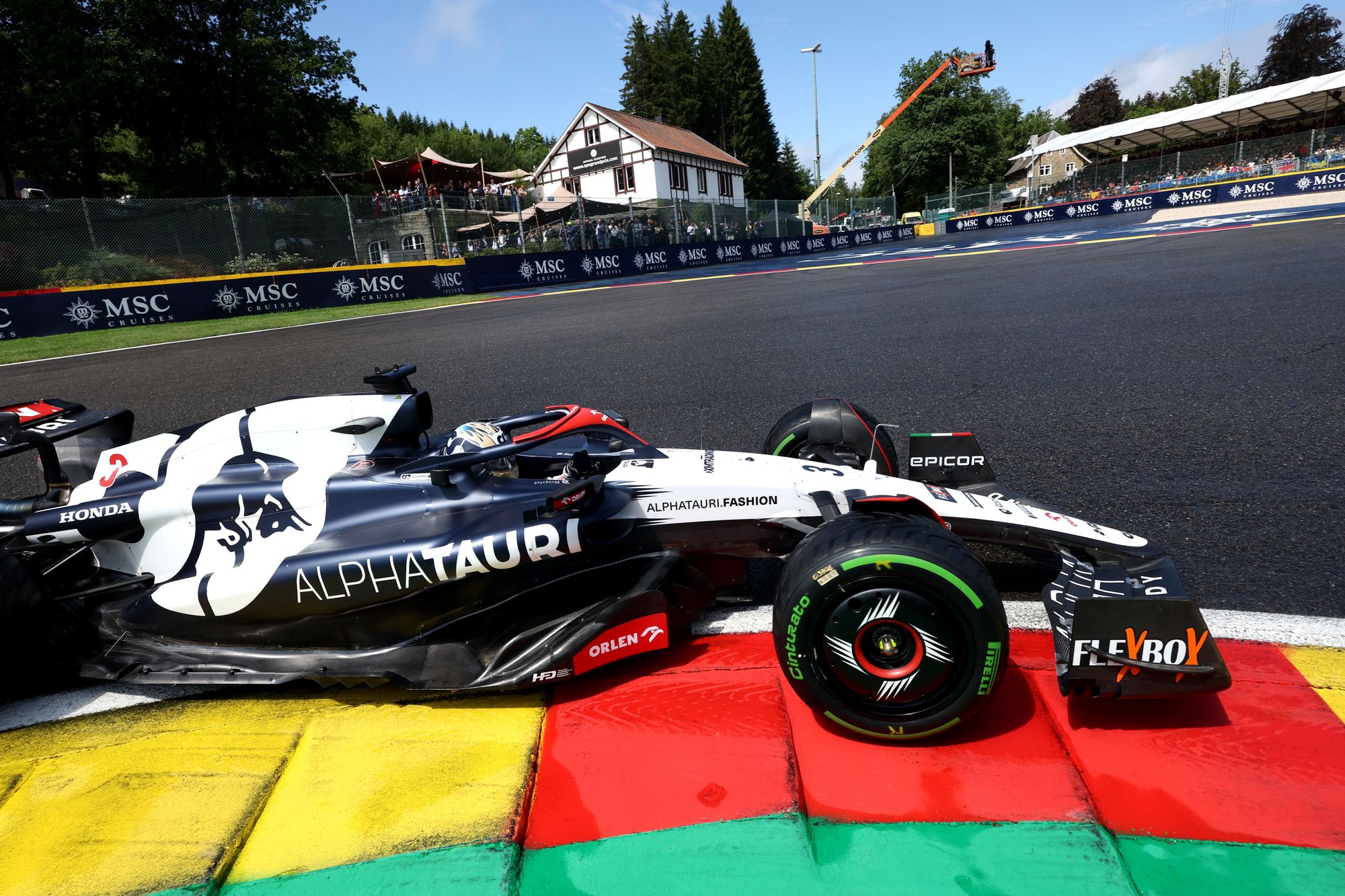 One of the reasons Ricciardo is not rushing back is that he is all but certain to be announced as an AlphaTauri race driver for 2024 anyway.
That means there is no stress on him to get back into the seat and state his case, even though outwardly Lawson looks like he has made himself a serious contender for a full-time drive.
Ricciardo is set to partner Yuki Tsunoda at AlphaTauri again next season, with a Tsunoda announcement expected around his home grand prix in Japan this weekend – although that has so far not materialised.
Ricciardo was only an option for AlphaTauri because he returned to the Red Bull family for 2023 as Red Bull Racing's third driver, following his premature exit from McLaren at the end of 2022.
When it was decided that De Vries needed to be replaced, Ricciardo was an unusually experienced and high-calibre option for AlphaTauri to slot in, having run Ricciardo at the start of his career in its Toro Rosso days.
Ricciardo's experience was a big addition to the team, and appeals to Red Bull longer-term as it wants AlphaTauri to become more competitive and feels a clearer mix of experience and youth in the driver line-up is the best way to achieve that.
Despite Lawson performing well and Tsunoda stepping up as a driver this season into more of a leadership role, Ricciardo's absence has been felt.
"Pretty much straight you could feel the quality of the feedback, not only about the feedback on the handling of the car," said Eddolls.
"Obviously he's got a wealth of experience and has driven many different cars and experienced many different ends of the performance spectrum.
"So, having that feedback on our car was extremely valuable for us.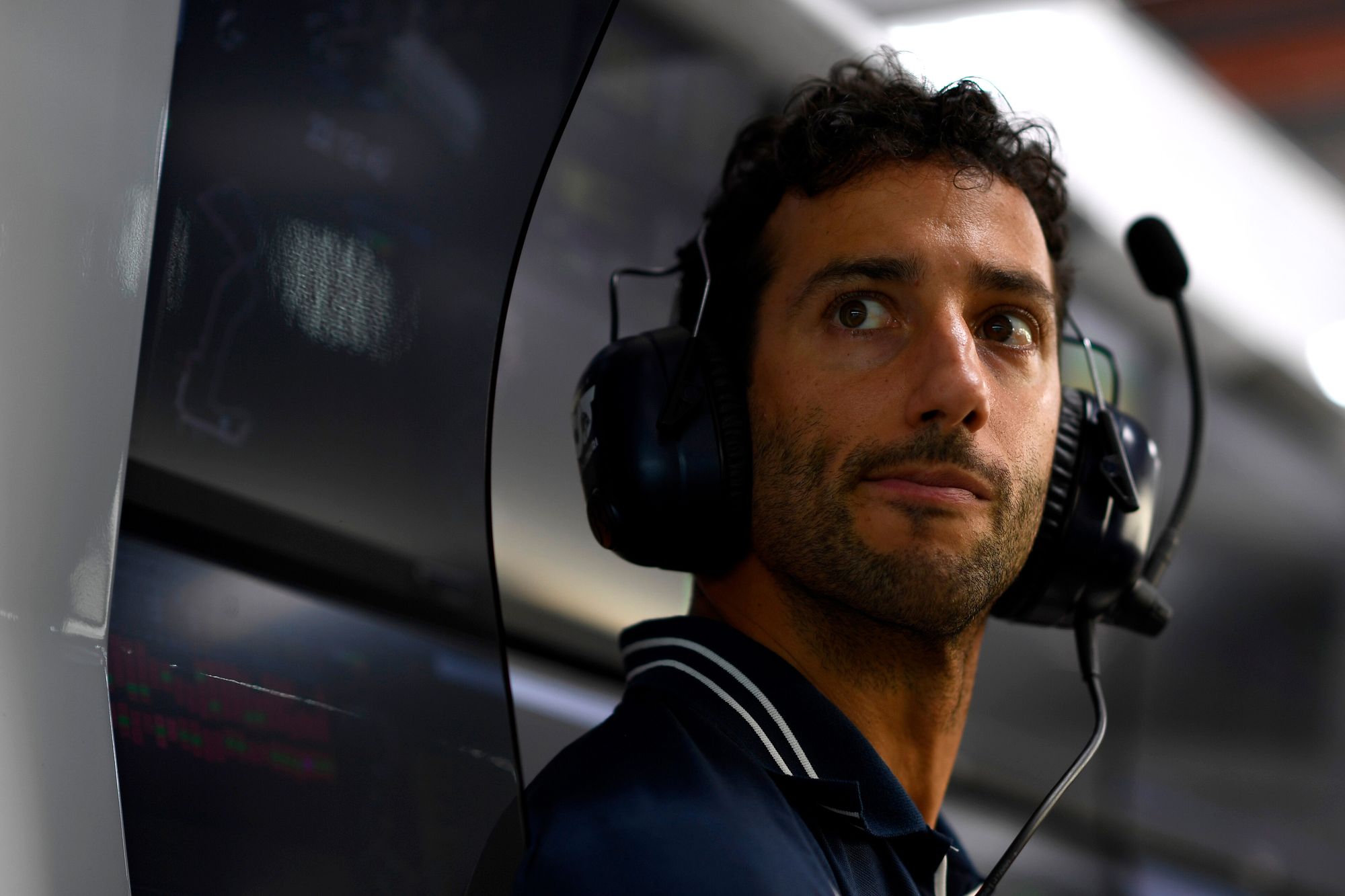 "But also, I think the other things that were impressive and reminders of what experience can bring were, how he could understand the race, the feedback that he could give live, how he thought the tyres were behaving, was it a one stop or a two stop or if there was a safety car could he reheat these tyres or would we need to fit a fresh set.
"Lots of the time we're making those decisions on the pitwall based on data but when it's not clear cut, having someone with that experience can really make a difference."
LAWSON TO WILLIAMS?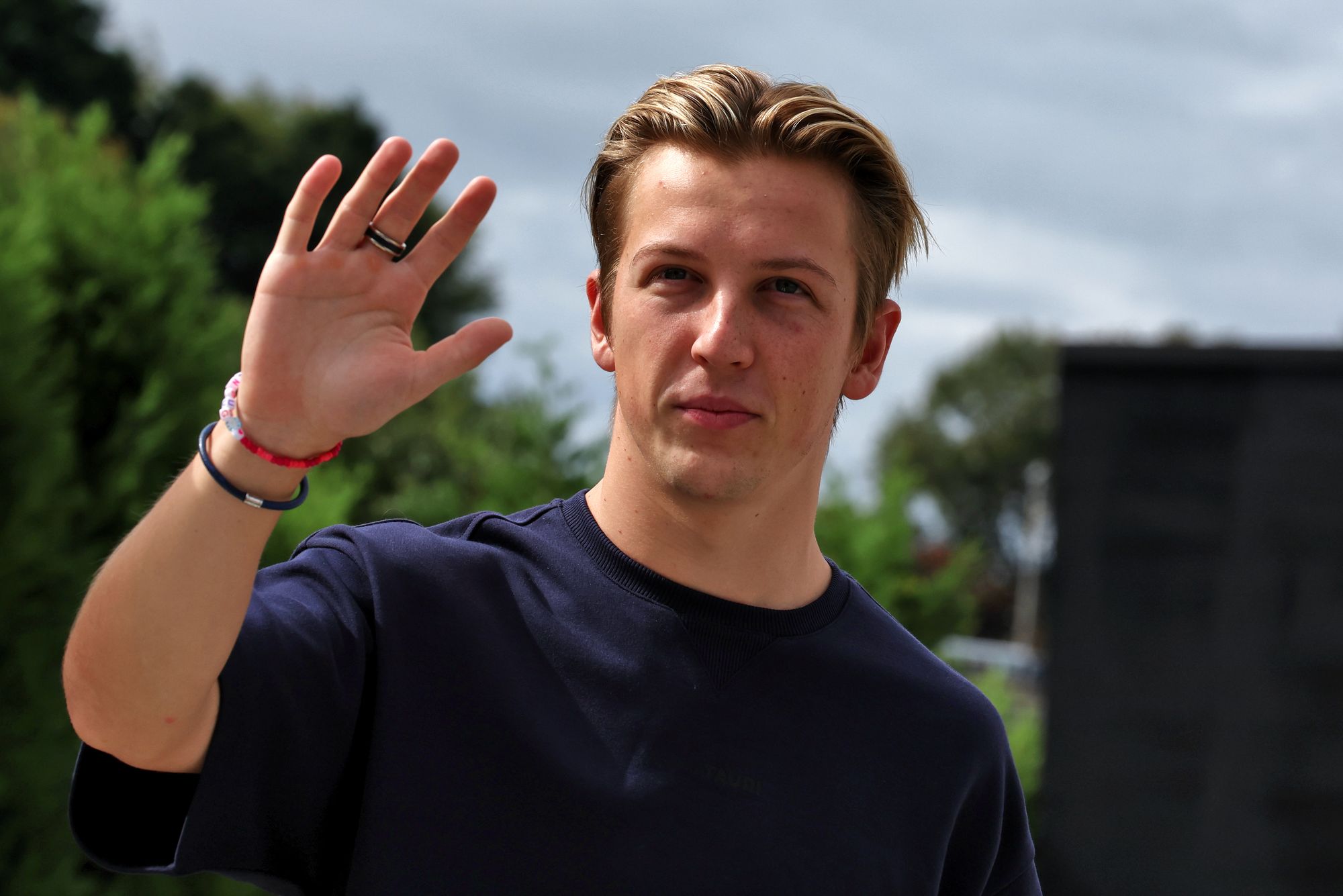 As for Lawson, his performances have been a great help to Red Bull and AlphaTauri as it means they are not in urgent need of a Ricciardo comeback.
He has impressed the team with his calm demeanour, quick adaptation to the car and assured performance in races, while his two-point score in Singapore has lifted AlphaTauri's hopes of avoiding finishing last in the constructors' championship.
"He's gone in and he's got up to speed very quickly," Eddolls said of Lawson.
"Yuki's still got the edge on him, which is totally to be expected with the experience.
"But I think the fact that he's gone in, he's been able to qualify well, he's got into Q3, he scored points very early in a car that's not the most competitive and at times difficult to drive.
"From what we see, compared to some of our previous drivers, definitely he's up there and he's got the potential.
"We're all excited for more races working with him in the meantime, while we wait for Daniel to recover."
Despite that, Red Bull's preference for its second team's driver line-up and Honda's ongoing financial support of Tsunoda mean the door looks set to be closed on a 2024 AlphaTauri seat.
A potential loan move to Williams is the only alternative Red Bull has to find Lawson a race seat for 2024.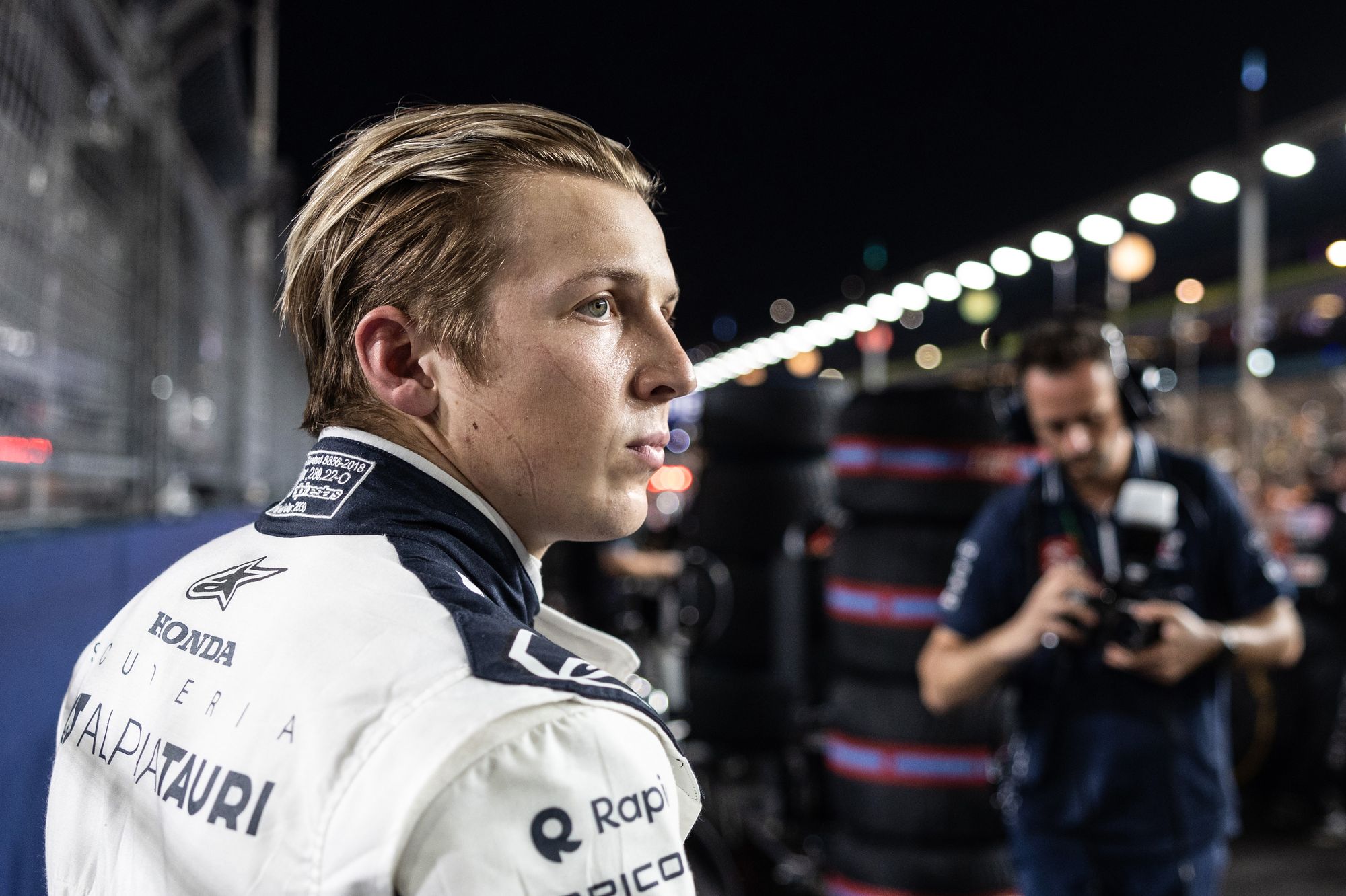 Williams team principal James Vowles did not explicitly rule out taking Lawson on loan if Williams chooses not to retain current driver Logan Sargeant, who has failed to make a convincing case in his rookie season despite flashes of promise.
"What will be interesting is just simply that Red Bull have a number of drivers but just two seats," Vowles told Sky Sports F1.
"So, it will be interesting to see where they go with their decision making there."
Should Lawson fail to get a seat at all, he will return to a reserve role alongside a possible additional racing programme away from F1. Lawson's original main focus this season was Super Formula.
"He's in the Red Bull family," said Red Bull Racing CEO and team boss Christian Horner.
"If there was a seat, I think there's only one seat available, we've done that in the past for example when Carlos Sainz went on loan to the previous Renault team.
"If he's not sitting in a grand prix car next year, he's going to have plenty on his plate with other stuff to do."