Red Bull must ensure Liam Lawson is a full-time Formula 1 driver in 2024 - and if there's no space at AlphaTauri, it has to find him a seat elsewhere on the grid.
That's not just because he's now scored his maiden F1 points in only his third F1 start, something Nyck de Vries couldn't manage in 10 grands prix in the same car, nor Lawson's under-pressure ex-Formula 2 team-mate Logan Sargeant in 15 GPs so far for Williams.
It's because of the way Lawson has carried himself since he was given the role he desperately wanted, one he was thrice snubbed for - first in favour of Colton Herta, then for De Vries when Herta didn't get a superlicence, and then for Daniel Ricciardo when Red Bull realised Monza 2022 was De Vries's peak halfway through 2023.
But Ricciardo's injury opened a door for Lawson and created an opportunity that he has grabbed with both hands in the three events he's had so far.
Red Bull's 2024 dilemma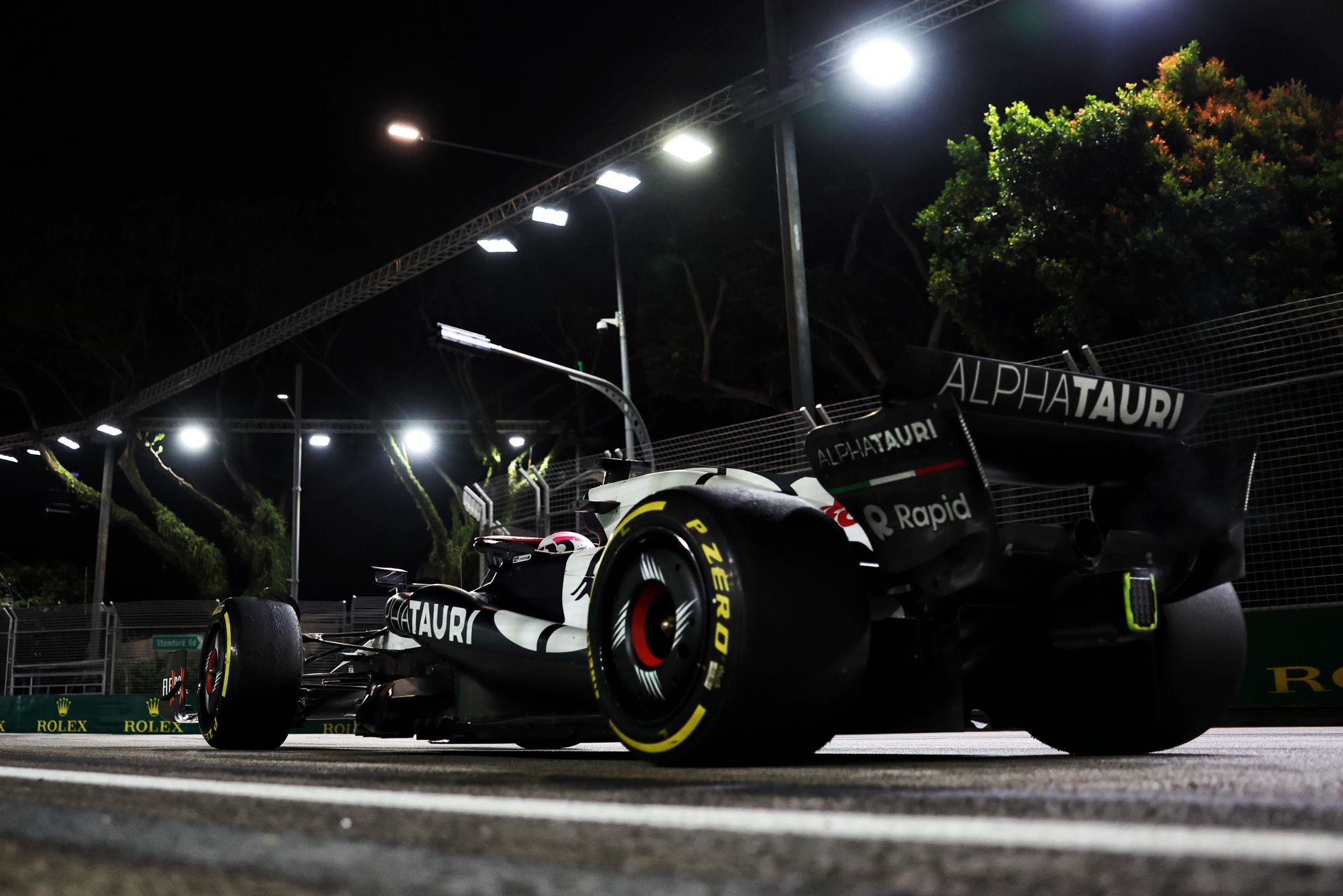 Lawson's heroics give Red Bull quite the quandary for next year with Ricciardo making a strong impression of his own prior to the crash that might sideline him until Austin in a month's time, Yuki Tsunoda still making strides in his third season in F1 and boasting financial backing from Honda, and now Lawson impressing immediately.
Three into two clearly won't go and it appears Red Bull has more or less made its choice.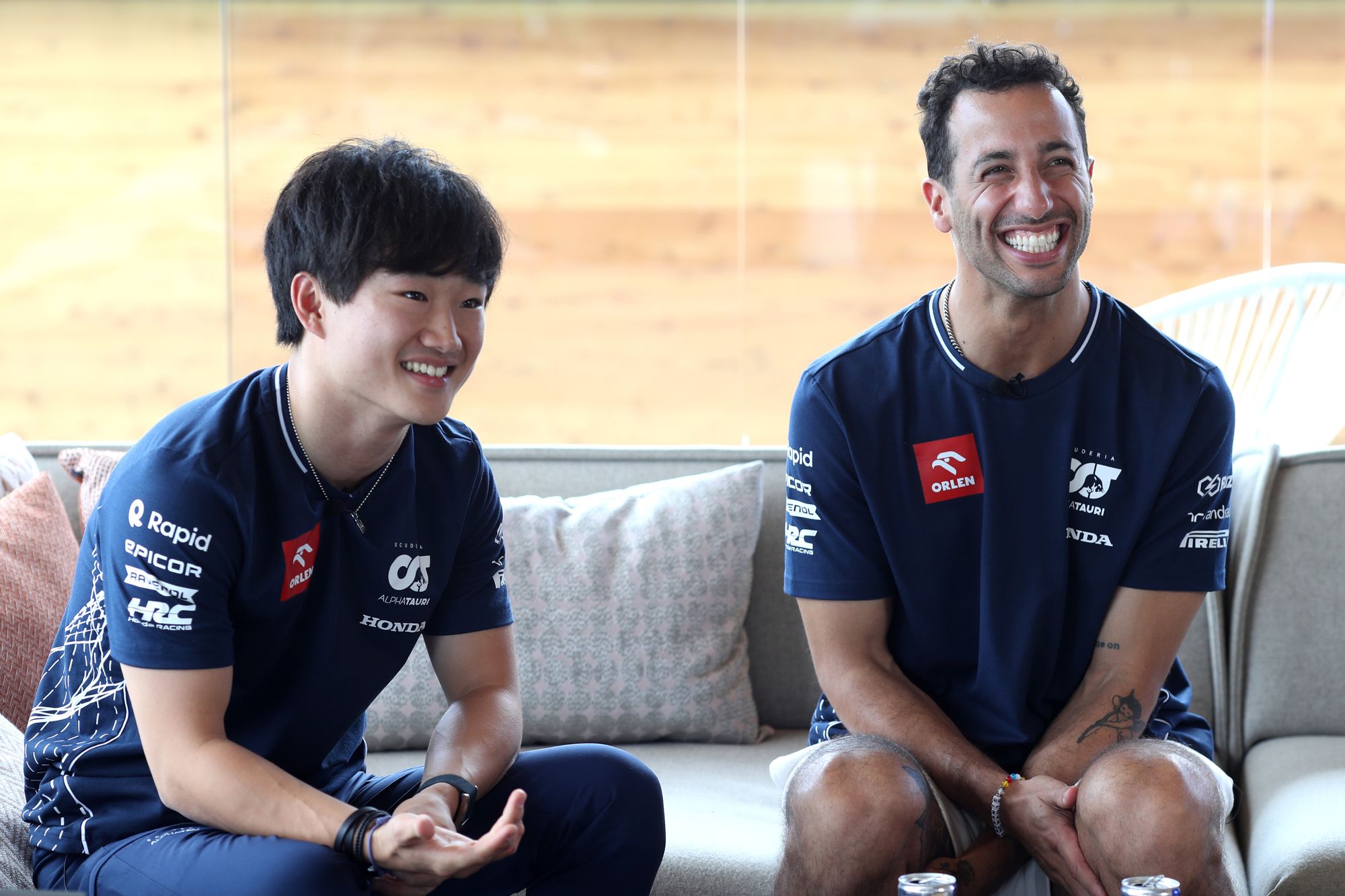 The Race understands Tsunoda and Ricciardo are likely to be AlphaTauri's 2024 F1 drivers.
That begs the question - what does Red Bull do with Lawson?
Sidelining him as a reserve for another year in 2024 would be something of a momentum-killer after the strong run he's been building up and would delay the development of a potential future driver in Red Bull's senior F1 team.
The problem is there's a real lack of available seats elsewhere on the grid. With Sauber retaining Zhou Guanyu for 2024, there's really only a potential vacancy at Williams alongside ex-Red Bull driver Alex Albon.
This is the seat that Red Bull needs to be pushing to get Lawson into.
"He's clearly too good to be put on the sidelines, Red Bull should be doing everything to get Lawson in the Williams next season," Scott Mitchell-Malm said on the latest episode of The Race F1 Podcast.
"Sending him to Williams on a one or two-year loan deal alongside Albon, a driver Red Bull knows very well and has its own opinion on exactly how good Albon is, makes a lot of sense.
"Basically Ricciardo is a massive asset and seemed to perform well in the two races he did before the summer break and breaking his hand.
"Red Bull won't want to get rid of him and have an option of him for I believe next season, so it's very easy to keep him.
"And Tsunoda comes with financial backing from Honda and has been doing a very good job this year. So I'll be surprised if they shunted Yuki aside.
"Lawson is the easiest one to wait on but I do think it's got to be a priority for Red Bull to get him in the car and the Singapore GP is just further proof that if you put him back on the sidelines next year it's just a waste of everyone's time."
The choice Williams faces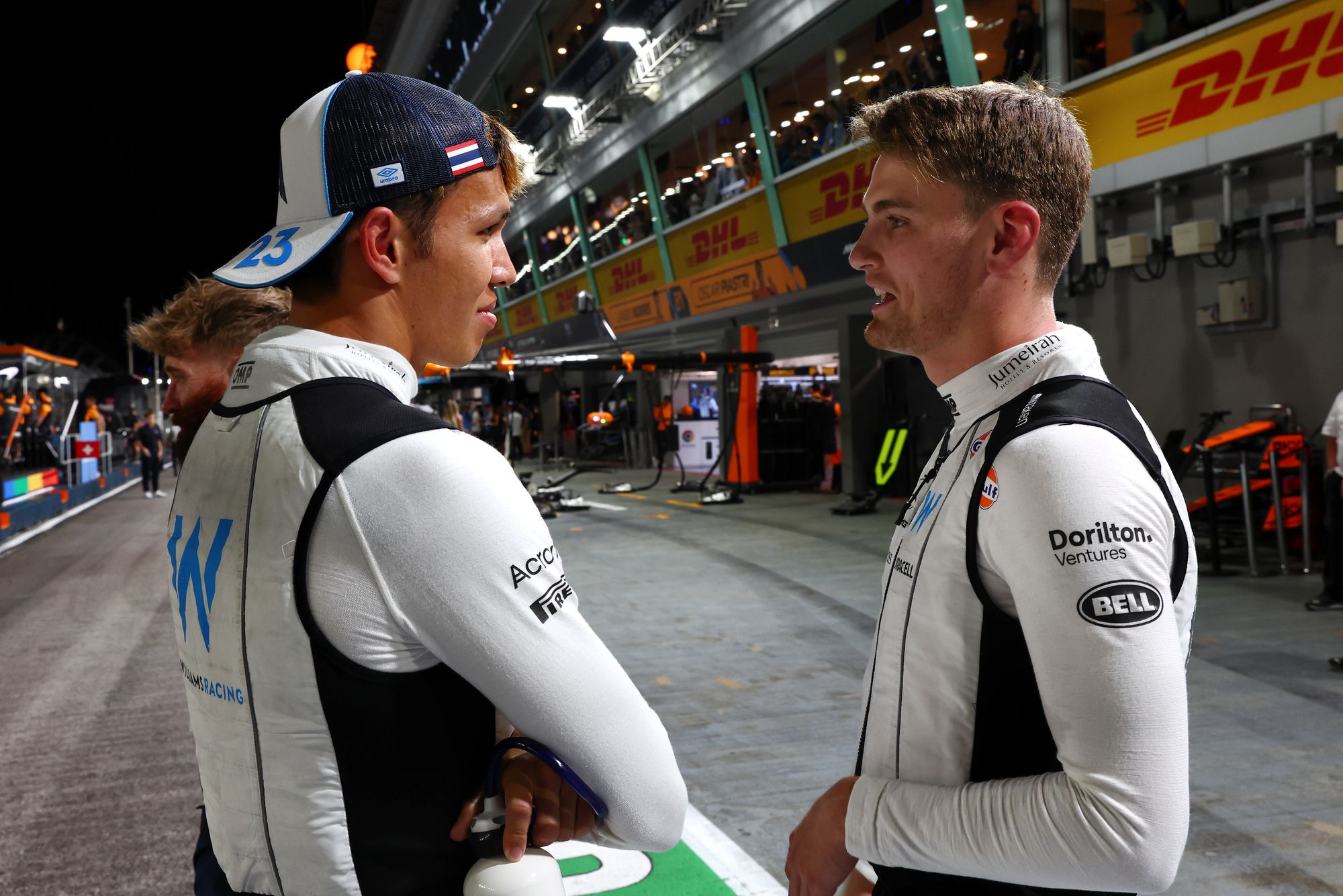 Williams has evolved far beyond where it was in 2019 however with far greater investment that means it's running to F1's cost cap and it doesn't have the same reliance on drivers with heavy financial backing that it's had in the past.
But it was employing Nicholas Latifi last year and clearly Sargeant's commercial benefits aren't exactly unwelcome. So some extra cash or support from Red Bull would go a long way to sweetening the deal.
It's not as if Williams has a rock-solid 2024 option either with Sargeant still not delivering on the potential his rookie season has promised. The three big shunts (only one of which wasn't driver error) he's had within the short space of Lawson's F1 career haven't helped Sargeant's case either.
Sargeant dragging his front wing under his car after a costly unforced error while Lawson was battling his way into the points (something Sargeant has yet to do) was a timely contrast in Singapore, surely one many inside Williams clocked.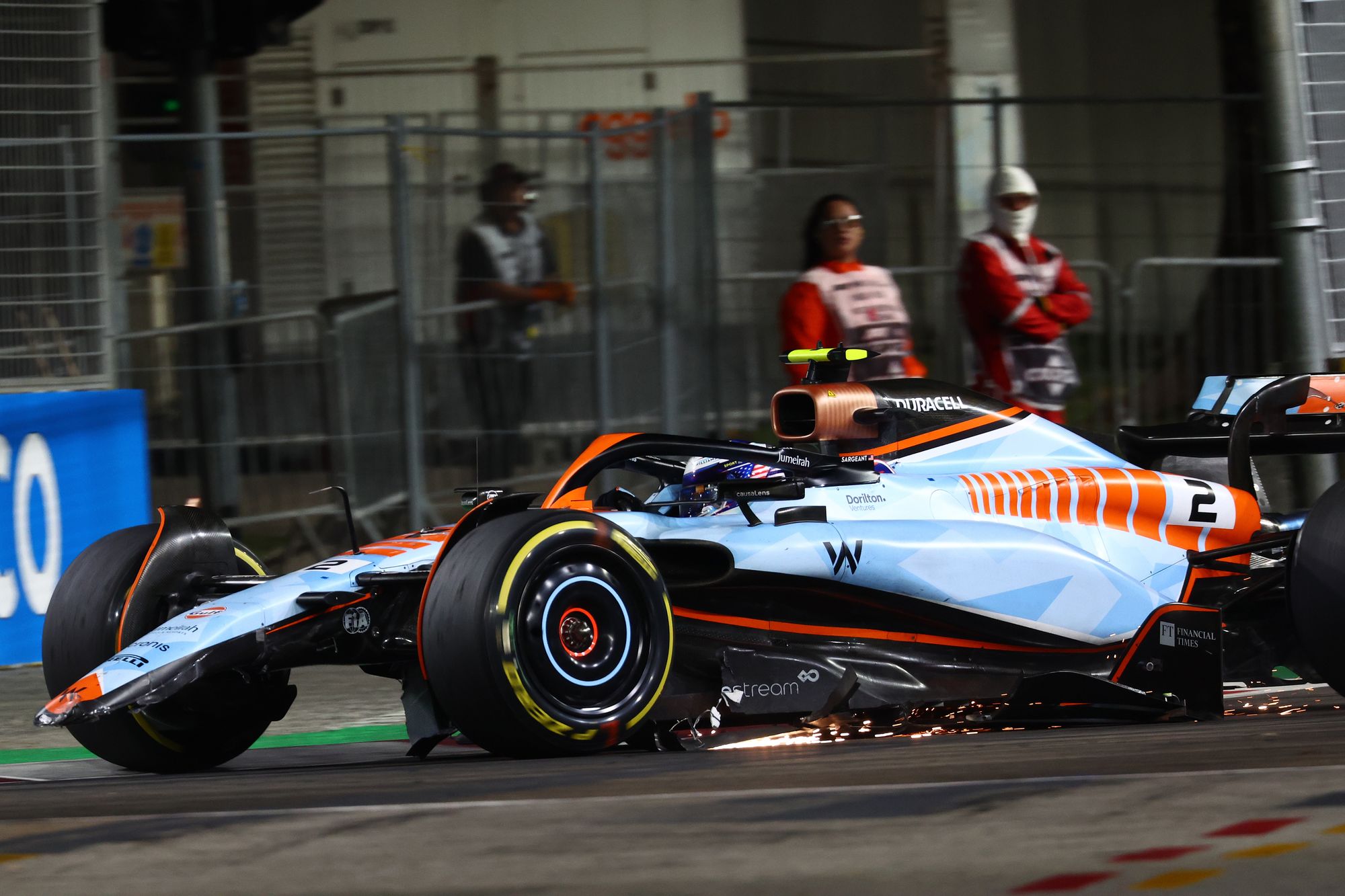 Options outside of Sargeant and Lawson are limited and there's no free agent who would be a clear upgrade on either.
There's also precedent for what are essentially 'loan' deals at Williams. George Russell's three years there prior to joining Mercedes is the most famous recent example and Red Bull assisted Albon in securing the Williams drive for 2022.
Alpine was ready to place Oscar Piastri there for 2023 prior to him snubbing it for McLaren, and Red Bull could potentially move for a similar deal to the one Alpine was believed to have been working on with Williams.
Why Lawson has been so impressive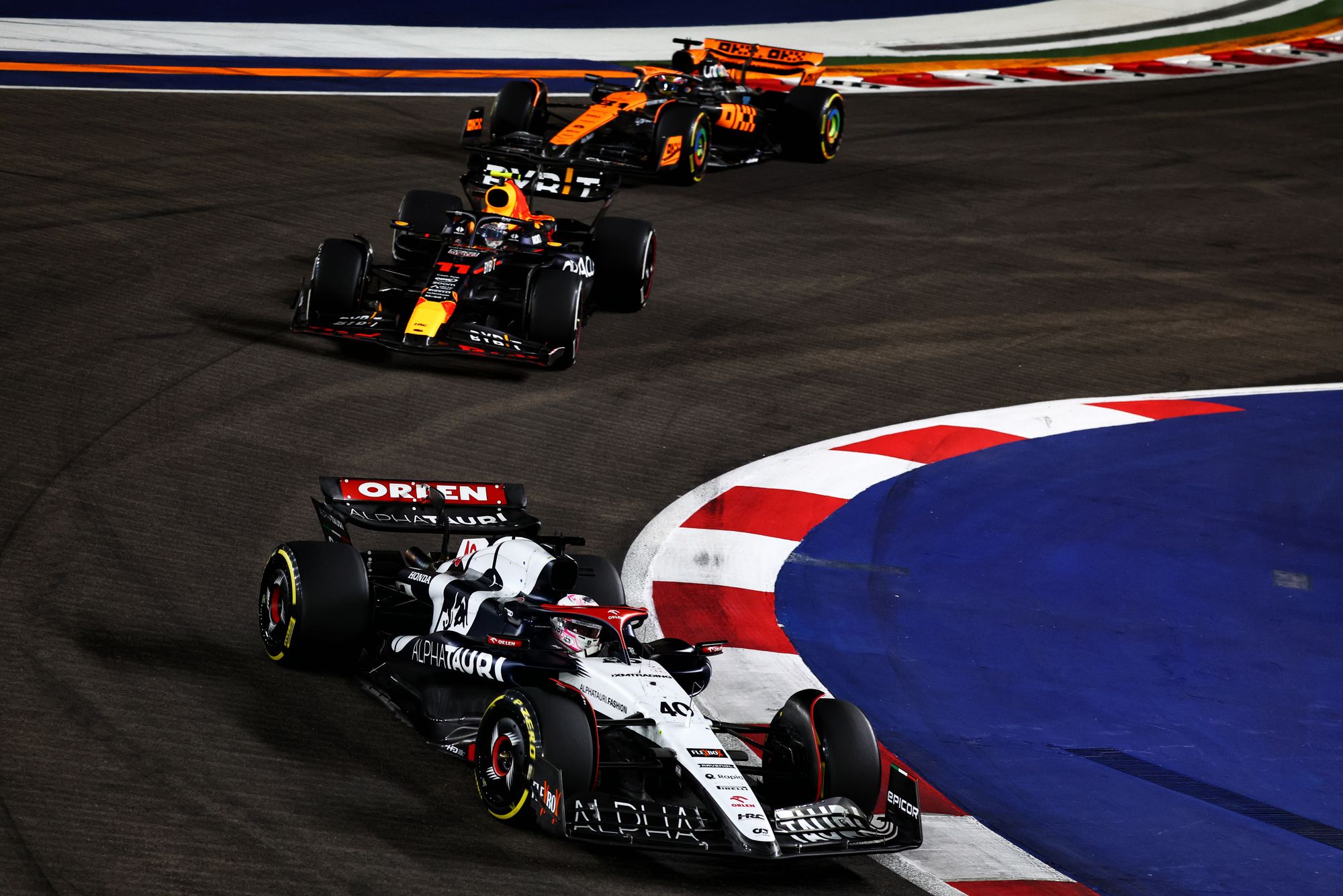 Lawson has been really impressive with perhaps the only caveat that a direct comparison to team-mate Tsunoda has been tricky as he didn't complete a single racing lap in either the Italian or Singapore GPs.
But Mitchell-Malm "can't see a world where Tsunoda achieves more than Lawson did" on Sunday in Singapore.
Lawson's approach off-track has impressed the team too, consistent with the feeling Red Bull has had when it's used him in its simulator and for real-world FP1 and test outings.
"He's very calm, his feedback is good and he's not falling into the trap of saying something he's not quite sure about, what he tells us is good and clear and he's giving a good direction," AlphaTauri technical director Jody Egginton explained in Singapore.
There was praise from our own Edd Straw too.
"Just a really sensible approach as well as showing a decent turn of speed," was Straw's verdict on The Race F1 Podcast.
"I would say that Lawson over these three GP weekends has done pretty much as much as you can ask from a driver.
"Lawson has done enough to show that he deserves to be on the grid next year, he's proved himself eminently capable, not just of pace but the way he puts things together, the way he deals with the challenges and the complexities of F1.
"I don't think he'll get into AlphaTauri, so Red Bull need to find a place and the only place is Williams. There's a question of how that can be done.
"But Lawson has done exactly what any driver in his position wants to do. He's pulled himself in from the margins and the periphery of the driver market and just made himself top of the list of available drivers who have shown they can do a job and you can't ask for more than that."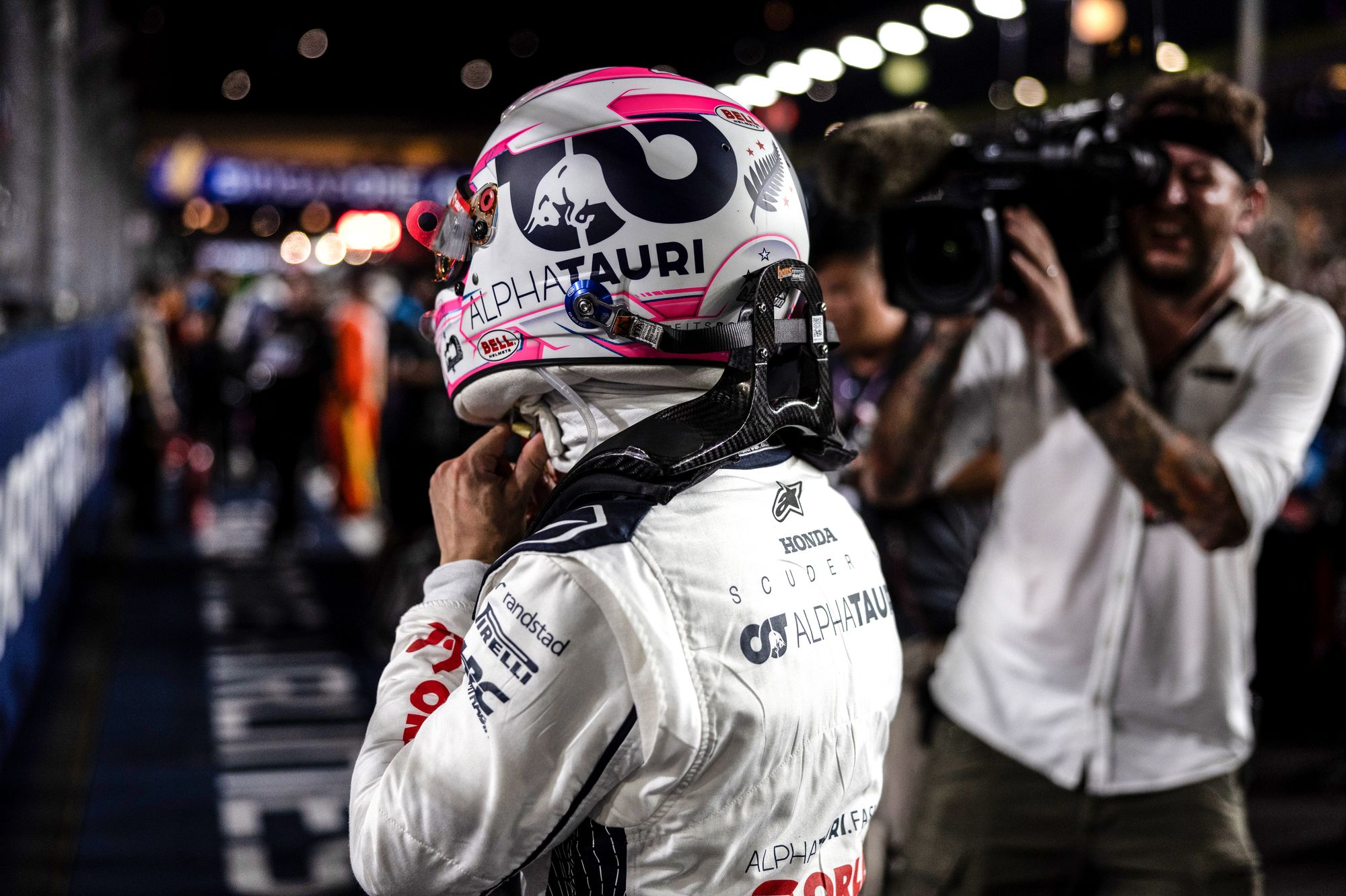 Lawson himself can only strengthen his case by continuing that trend into Japan and Qatar, where hopefully for his sake Tsunoda will have a clean run and Lawson will have a clear benchmark to compare to on Sundays.
The indications are so far very strong, too strong for Lawson's F1 journey to be put to a halt for another year.
It's over to Red Bull to do everything it can to make sure that it doesn't.