Renault: Soft start to crucial year
Renault's confidence that it has banished its engine demons appears to be well-founded after a winter that included the most dyno running it has ever had and a largely trouble-free two weeks at Barcelona.
The works team is therefore heading into the season more prepared than ever. And it did set the outright fastest time of any of last year's midfield teams.
But the jury is out on whether it has a car capable of achieving its objectives, even though Renault has already been in 'expectation management' mode.
Esteban Ocon admitted some time had been lost by pursuing a set-up direction that did not really work, and if we believe Daniel Ricciardo's assessment that Renault probably had another two or three tenths in its car in testing then that would not put it at the front of the midfield.
However, only Ricciardo knows if he meant Renault was capable of doing a 1m16.0s at all, or just with whatever fuel load he had in the car.
This is an important season for Renault. Its regression in 2019 was not befitting of a works team and it is trying to convince Ricciardo, its big-money signing from Red Bull, to stick it out beyond his initial two-year contract.
Renault said the first step in achieving that would be to validate its progress in pre-season testing. Ricciardo's mood was certainly not one of frustration, and his team boss Cyril Abiteboul said Renault was "content" with its winter work.
Abiteboul reckons the "absolute performance level is in line with our expectations from the winter gains". But as F1's intense midfield battles reaches new levels of intensity, that means nothing until qualifying in Australia.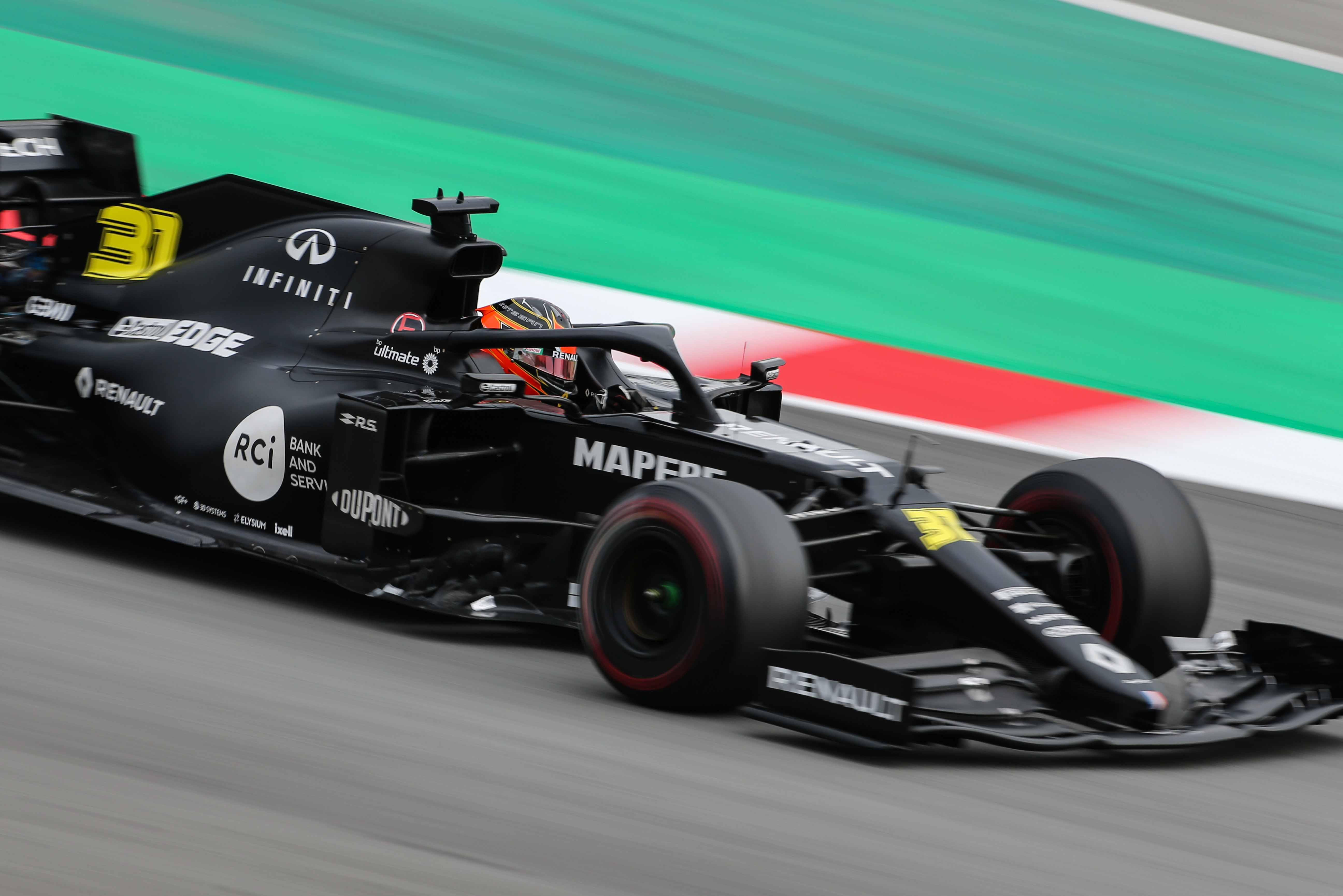 Gary Anderson's trackside verdict
If you had to pick out on team with a car that has something that needs to be fixed, it's Renault.
Just on the exit of Turn 2, there's a dip in the track and when the cars are coming out of that dip they bottom out and you get sparks from the skidplate underneath the car and the Renault had much longer spells of sparking whereas for others it would probably only last a metre or so. Renault's is odd because it lasts 10 metres or so.
The car going into Turn 1, when Esteban Ocon was hustling it on the final morning, you can see the understeer but then the front end bites and then the rear snaps. Other cars, say the Alfa Romeo, had the same understeer but the front doesn't bite so there's no snap, meaning a very different recovery from the same situation.
Looking further round the track, I'd say Renault is trying to fix that understeer by making mechanical changes to the front suspension. The aero changes that I have seen over the test days also suggest it's tackling an understeer problem as well, but they seem to be trying to fix it mechanically.
Renault appears to be trying to hold the front of the car with a more fixed ride height, either using more rebound on the damping or the inerter
Isn't tuned to allow the car to find its equilibrium as good as others. At Turn 8, there's a kerb you use with a yellow sausage kerb they all go across and the Renault seems not connected in the middle.
By that I mean it takes the bump at the front, then at the rear and it does that four or five times whereas the Mercedes has a quick bounce then stops. So the Renault doesn't absorb the bumps so well and doesn't recover so well.
I'm pretty sure they have an aerodynamic understeer especially in medium and slow speed corners and it's trying to fix it mechanically.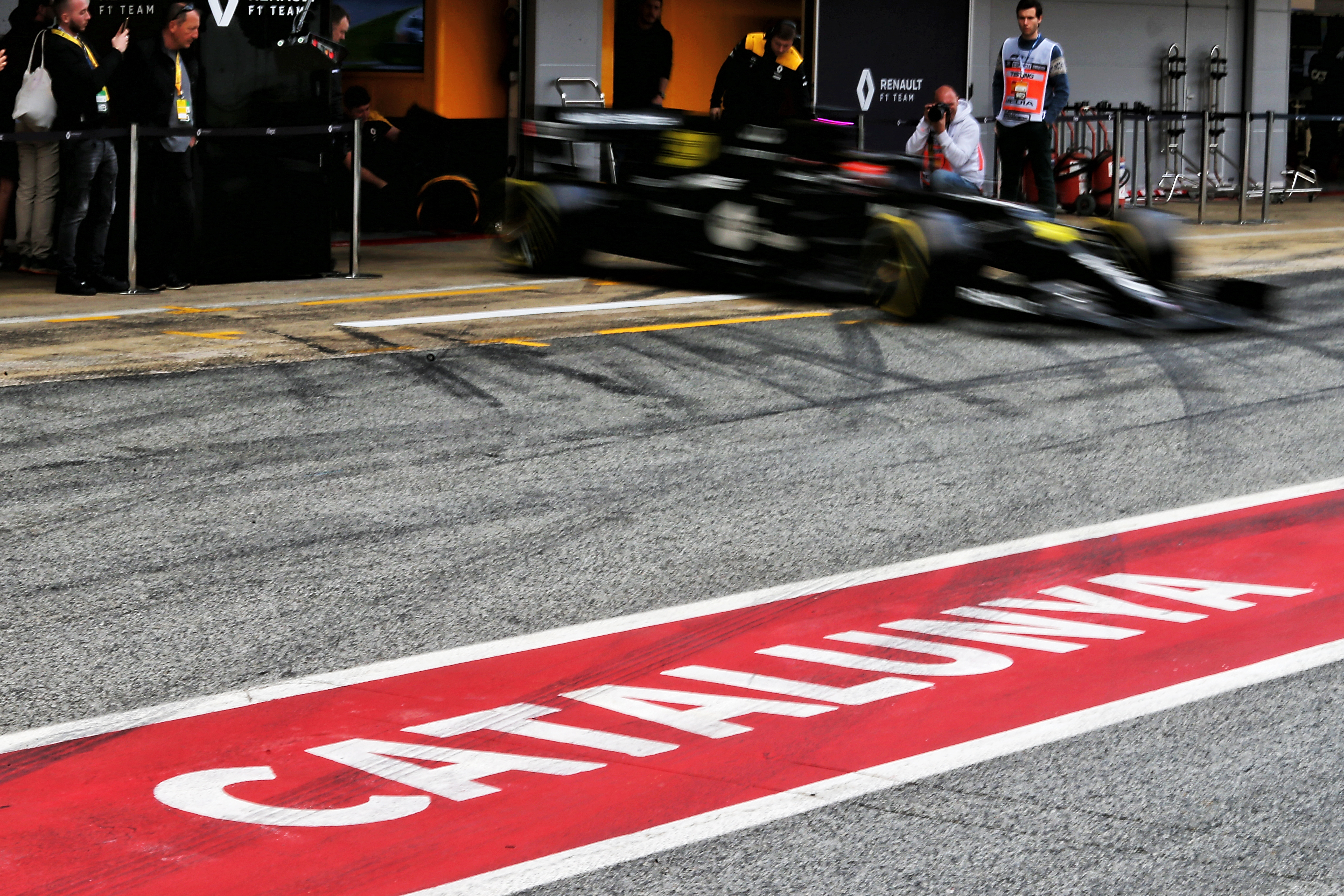 The data
Best time: 1m16.276s, Daniel Ricciardo, Friday week two. +0.544s to fastest
Mileage: 743 laps, 160 off Mercedes' benchmark
In the news
Renault kept its actual 2020 car under wraps until the first morning of testing, and then revealed its key quirk – an ultra-narrow nose design.
Gary Anderson investigated the validity of that design direction, and whether it was the magic touch the team needed to put its disappointing 2019 firmly behind it.