Renault concedes it is vulnerable to star signing Daniel Ricciardo leaving for a rival Formula 1 team because keeping him beyond 2020 is "not entirely in our hands".
Ricciardo made the shock decision to leave the race-winning Red Bull team to join Renault's fledgling works operation for last season, but the new partnership endured a disappointing first year as Renault slipped back in the midfield fight instead of closing the gap to the front.
Renault signed Ricciardo on a two-year deal, putting him in line with every top driver on the grid, and while Charles Leclerc and Max Verstappen have now signed long-term deals with Ferrari and Red Bull there are still potential vacancies at those teams plus Mercedes.
Asked by The Race about what Renault must do to convince Ricciardo to say, four-time F1 champion and Renault special advisor Alain Prost said those talks would like begin "very soon".
"We have changed quite a lot in the team and he is just starting to see what we have done," said Prost.
"We have to say the truth, we don't have a high expectation about this year. So it's a shame for Daniel, second year with not a lot [of expectation], but it's going to be better.
"It's going to be more his perception of what we could do for 2021, and also being realistic about the offers he is going to have from other teams.
"Two months ago, if we had this discussion, it would have been very different than what we have today because Charles has signed for the long term and Max for the long term.
"If he [Ricciardo] has an offer from Mercedes or Ferrari, whatever, first of all it's his decision.
"We cannot say much more [than it relies on] ambience, stability, management, the perspective for the future.
"We don't have everything in our hands, that's for sure."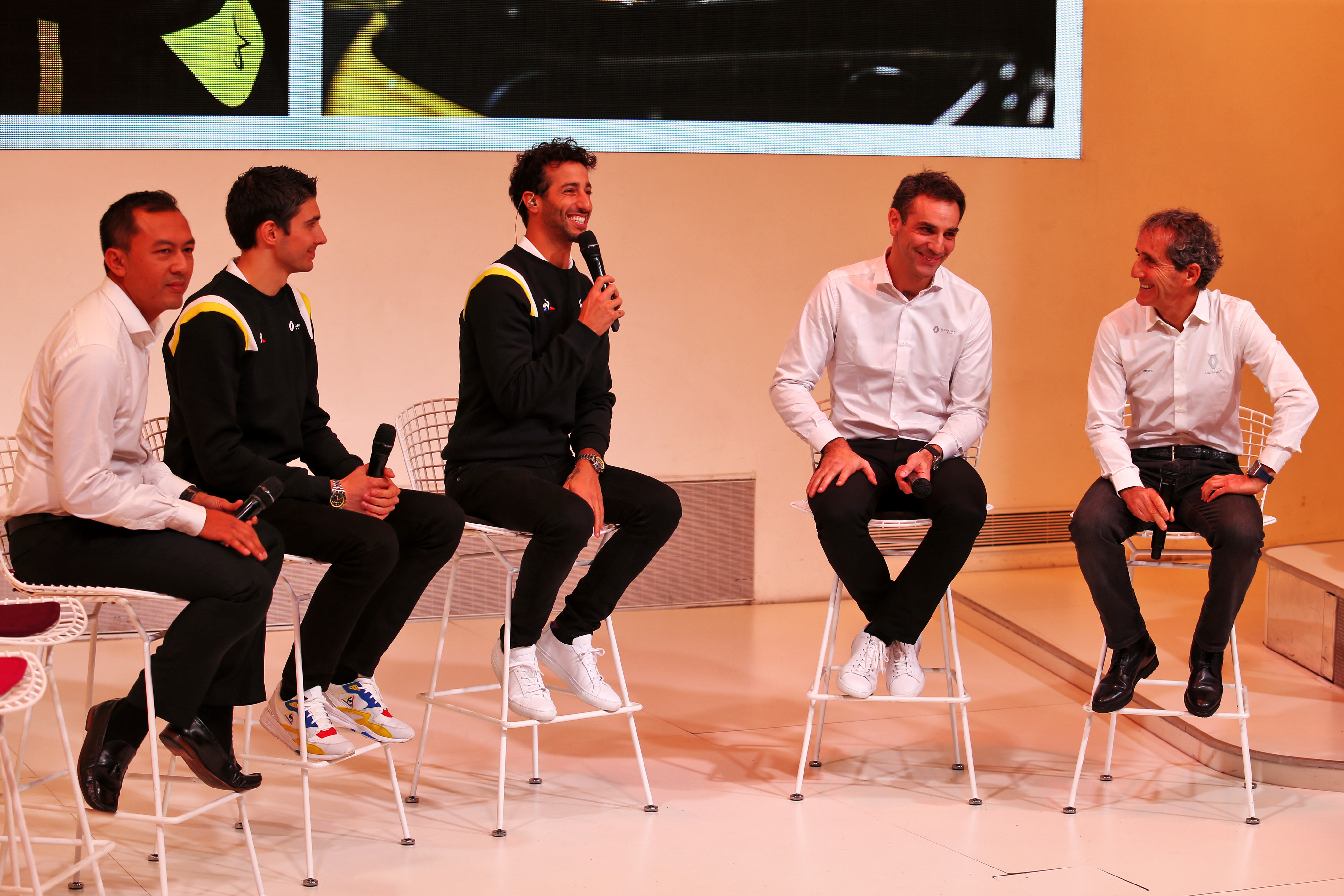 Ricciardo hasn't thought about alternatives 'yet'
Ricciardo's run to ninth place in the drivers' championship in 2019 after his big-money move to Renault included scoring the team's best result – fourth in Italy – since it rejoined the grid four years ago.
However, it was also the first time he failed to score a podium since he drove for Toro Rosso in 2014.
Asked by The Race if the decision he will make this year was particularly important for his future and determining his chance of being a world champion one day, Ricciardo said: "It is, absolutely.
"I'm in that hot seat of being without a contract, like many of us already next year, but from a fan's point of view I think the sports in a pretty cool place – what February was there only ever four drivers signed or whatever for the following year?
"It's pretty cool, it's going to be entertaining.
"I don't have anything written down with Renault beyond this year but whatever may be or may come in the next few months, or over the course of the year, I'm 100% committed to still making this work with Renault.
"I haven't thought about scenarios yet of being somewhere else."
Renault team boss Cyril Abiteboul believes timing will be the "main difficulty" over contract talks with Ricciardo, as well as vacant seats elsewhere.
Abiteboul believes Ricciardo will first need to see swift evidence of Renault's recovery from its disappointing 2019, and if Renault can convince him of that then it can make a more emphatic case for 2021 and beyond.
"Let's be honest, together we failed to develop the expected results last year," said Abiteboul.
"The first thing that I think he would want to see is if we are capable of providing him a better car, because if we are not capable of doing that this year, why would we next year?
"I completely understand that."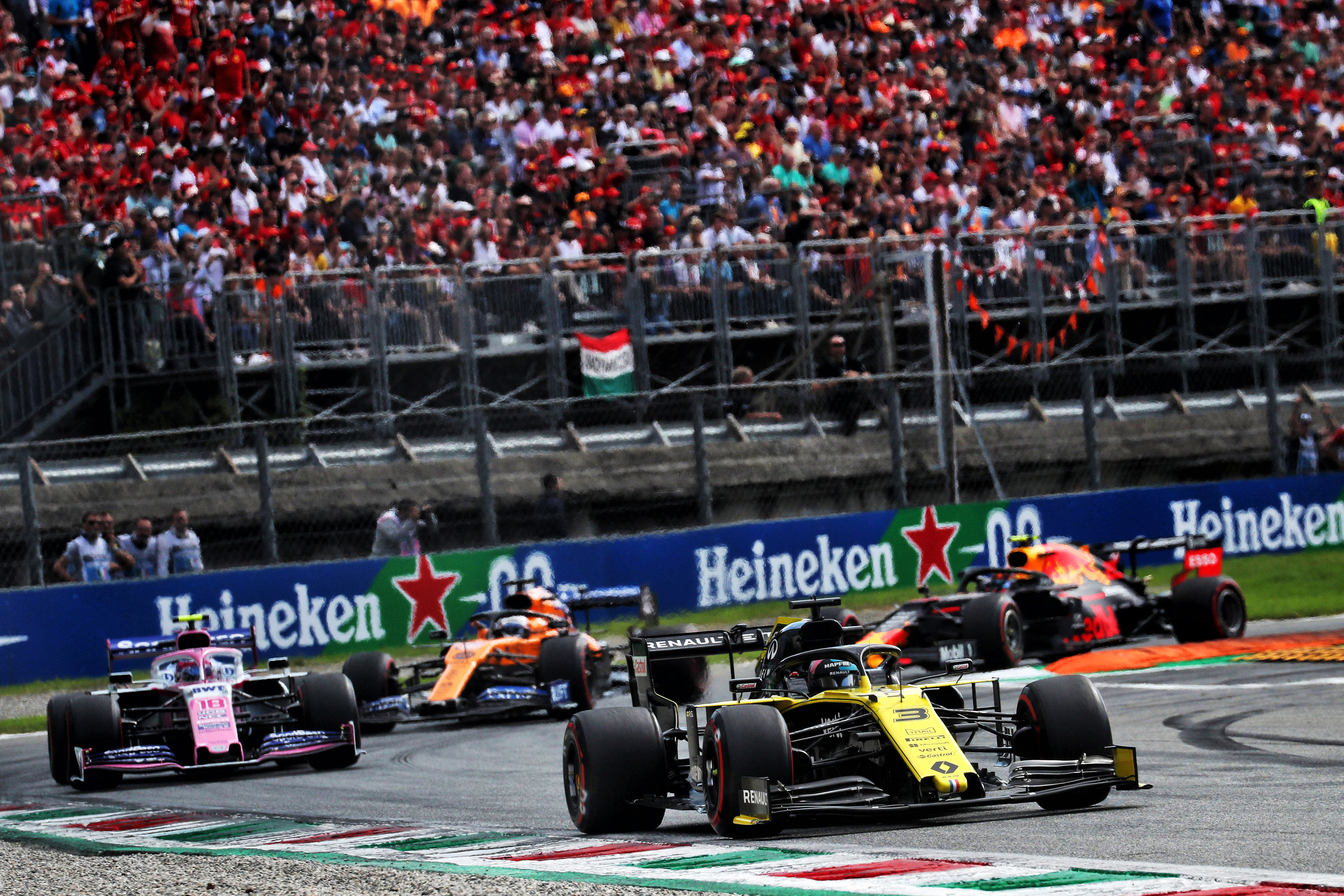 Renault can't keep expecting driver interest
Ricciardo will partner Esteban Ocon this season after driving alongside Nico Hulkenberg in 2019.
Abiteboul said that as well as potentially losing Ricciardo, Renault is at risk of losing its appeal to other top-line drivers if it stays in the midfield and fails to make bigger progress.
"We've been able to do that [attract better drivers] because of the expectation of the drivers for Renault to become a strong team," he said.
"But at some point it will stop.
"So at some point we need more than people just expecting that we become a good team.
"We also have to become a good team to retain the sort of line-ups that we currently have."
Despite the underwhelming results of 2019, Ricciardo reiterated he has not lost faith in Renault's project.
He made a joking reference to the 'shoey' victory celebration he started at Red Bull, where he would drink champagne on the podium from his race boot.
"Last year was a bit of an unknown but I do feel this year there is much more in place to get this thing on the right track, and to tick some of the boxes that I thought we would tick when I signed the contract," he said.
"I do believe there is a shoey in here somewhere in a yellow car.
"I'm certainly all in, to make those things come to fruition.
"I do want it to work. I do want this year to be successful, so regardless of what was to happen I could hold my chin high and be like 'we really gave this an awesome crack'.
"And ideally that continues."