A new wet-weather Pirelli Formula 1 tyre will be introduced in 2023 that is "much more performant" than the specification it replaces – which has jokingly been referred to as "the safety car tyre" in some quarters previously.
The new-construction tyre will be available from the sixth round of the season at Imola in May.
Its introduction was approved at the first meeting of the F1 Commission on Tuesday – ahead of the first pre-season test in Bahrain that begins on Thursday – subject to final ratification by the World Motor Sport Council.
The new tyre has been developed in a way that will not require the use of blankets for its preparation, something Pirelli had targeted removing for 2023.
It conducted three wet-weather tests during the winter: at Paul Ricard on December 3-4 last year and on February 3-4 earlier this month, as well as at Ferrari's Fiorano test track on December 6-7.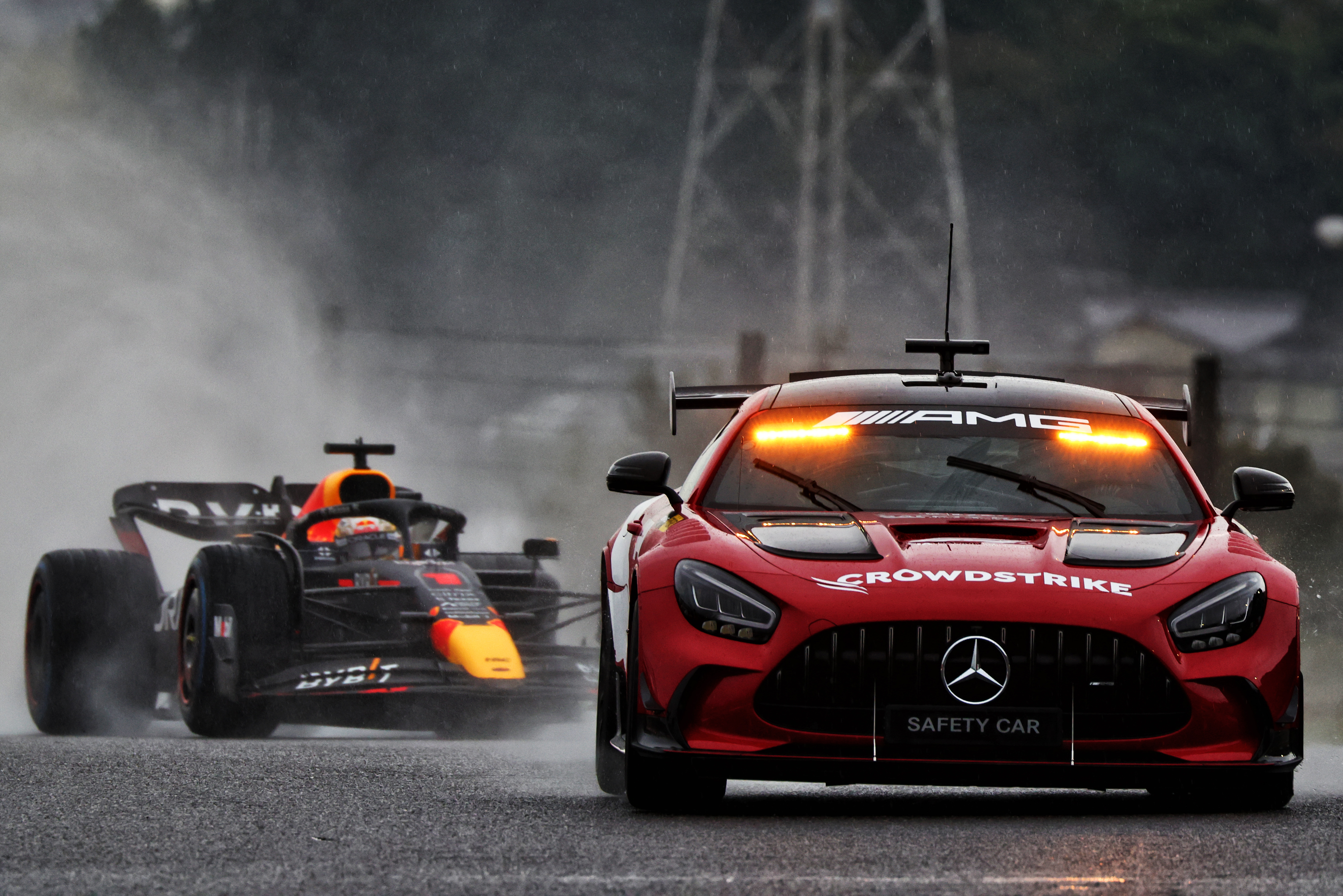 Prior to that, it had targeted warm-up and performance as the two main areas for improvement – the full wet tyre was rarely the tyre of choice beyond running that took place under safety car conditions, with the intermediate instead preferred – and conducted plenty of simulation work ahead of its test programme.
"Talking about wet and intermediate tyres, we spoke a lot during the season," said Pirelli F1 boss Mario Isola at the company's end of season press conference at the Abu Dhabi Grand Prix last November.
"We know that we have to improve especially the wet tyre in terms of warm-up and performance.
"That's why we have organised a number of tests thanks to a discussion that we had with the FIA and with the teams at the beginning of the season."
The news follows the announcement last week that Pirelli has homologated six dry-weather compounds for 2023, carrying over the hardest C1 tyre from last year – now referred to as the C0 – for consideration to be used at high-energy circuits.
Beyond the introduction of the new wet-weather compound, F1 said at the conclusion of the Commission meeting that teams had made offers of support for the 'wet-weather package' – which involves wheel arches being fitted to cars in wet conditions to reduce spray – it first announced details of in November.
It said a technical directive was being prepared to allow teams to teams to conduct testing of the design – which should take place in spring and summer this year – outside of Aerodynamic Testing Restriction and cost-cap limits.
Also related to the cost cap was approval for the adjustment for events that take the F1 calendar beyond 21 races to be increased from $1.2million to $1.8m. This is in view of new additions to the calendar broadly being classified as flyaway races.
The Commission meeting summary also noted that wording has been added to F1's regulations to ensure reduced points are awarded in shorter races that still end with a chequered flag – after the confusion at the end of last year's Japanese Grand Prix when full points were awarded despite a long delay – and to give the FIA easier access to teams' factories when auditing them, while a mandatory winter shutdown for teams and engine manufacturers will also be introduced.
As well as greater scope being given to change components in parc ferme during sprint race weekends, of which there will be six in 2023, and an unspecified "relaxation" of regulations governing radio messages, circuit changes have also been confirmed for 2023.
These include redesigned aspects of the Jeddah Corniche Circuit previously announced in November, resurfacing for the Azerbaijan and Miami Grands Prix, plus an increase in "pitstop space" at Zandvoort and new paddock infrastructure for the Qatar Grand Prix.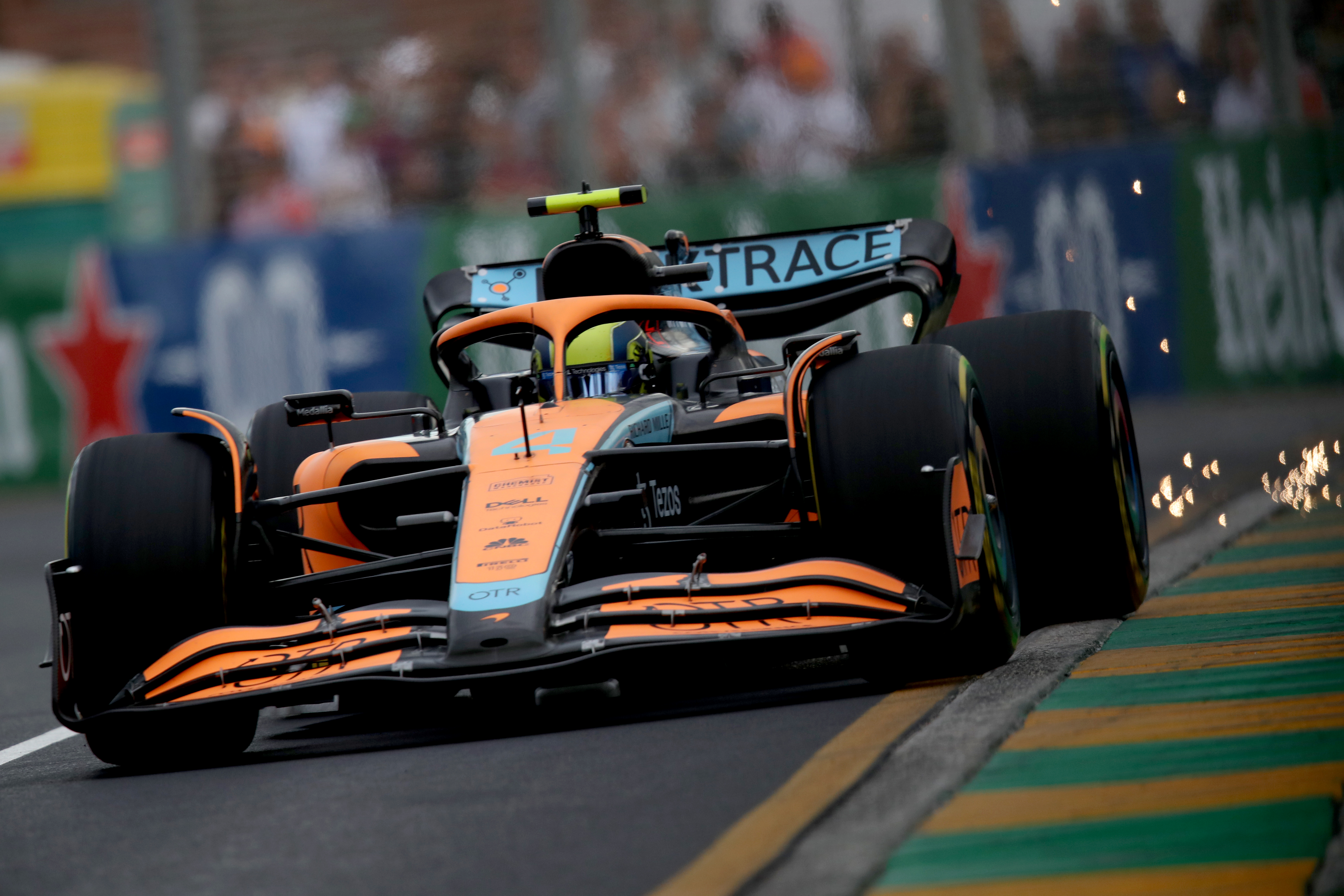 The F1 Commission also said the FIA had analysed the DRS zones used in 2022 and made changes either to "facilitate overtaking, or make it harder in certain circuits where it was deemed not to be enough of a challenge" at five tracks.
The most notable change is the reinstatement of a fourth DRS zone for the Australian Grand Prix. A fourth zone was originally in place for last year's Albert Park race, but it was scrapped on the Saturday of the grand prix "for safety reasons".
A number of cars had suffered from porpoising in that section of the track – at the reprofiled and faster Turns 9 and 10 – during practice.