Formula 1 is mulling the introduction of "wheel arches" that can be fitted to the car for wet conditions with the objective of reducing the amount of spray, for potentially as early as 2024.
Following complaints from drivers, the FIA launched a study to find ways to tackle the problem of excess spray, which has led to the suggestion that what is called a "standard bodywork kit" be created.
This would mean wheel arches that can be fit before running in "extreme wet conditions" and during red flag periods, to contain the spray.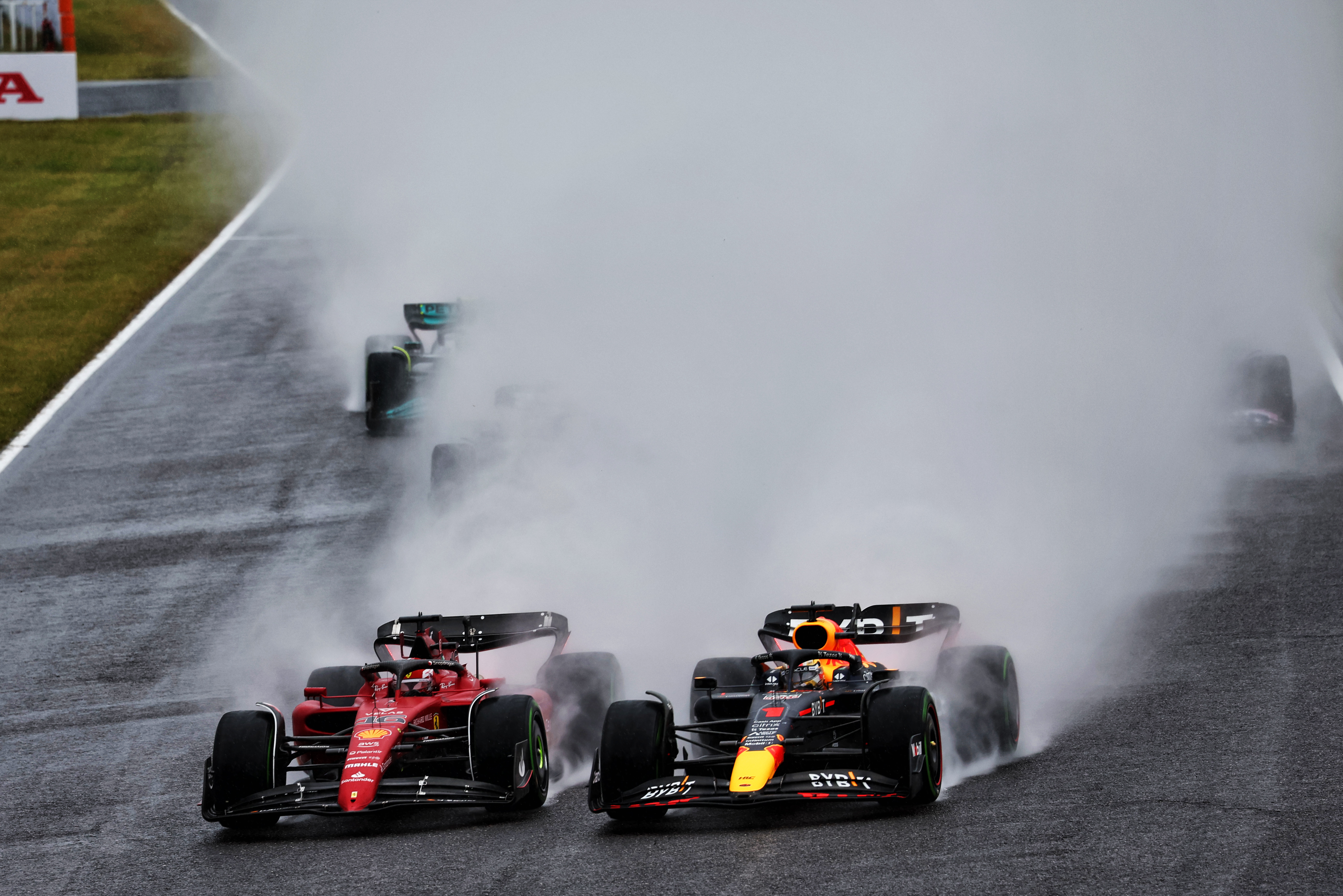 "Driver feedback has suggested that there has been reduced visibility in extremely wet conditions with this latest generation of cars, which is a key determinant on starting, or needing to suspend sessions," said the F1 Commission statement following today's meeting in Abu Dhabi.
"Therefore, the FIA commenced a study to define a package of parts aiming to suppress the spray generated when running in wet conditions."
It went on to list the key areas of focus for the study, the first of which was defining that standard bodywork kit.
The FIA's electric single-seater series Formula E had wheel covers during its Gen2 iteration, but has now shed them in the Gen3 design.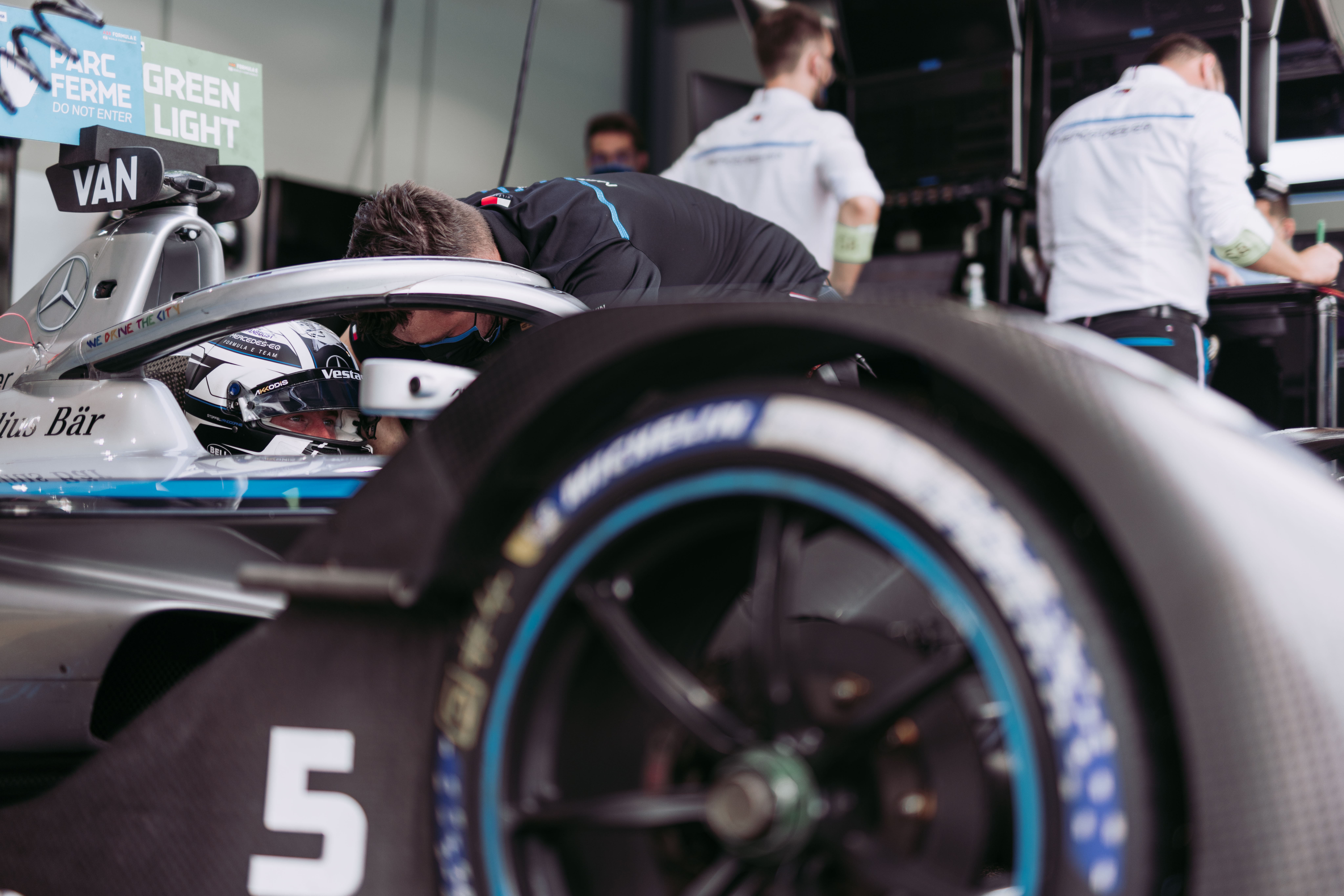 Analysis was also conducted by F1 into the contribution of water being collected by the underfloor venturi tunnels that were reintroduced this year to compounding the problem of spray.
Work was also done to ensure that pitstops will not be hindered, as well as evaluating potential "additional benefits" such as fitting extra lights to improve the visibility of cars.
Preliminary work and an initial concept based on the study were presented to the F1 Commission, with the FIA continuing to refine the proposals.
Provided these plans go ahead – and the F1 Commission indicated further work needs to be done before the wheel arches are integrated into the regulations – this would be the first time F1 cars have had any form of enclosed wheels since the 1950s.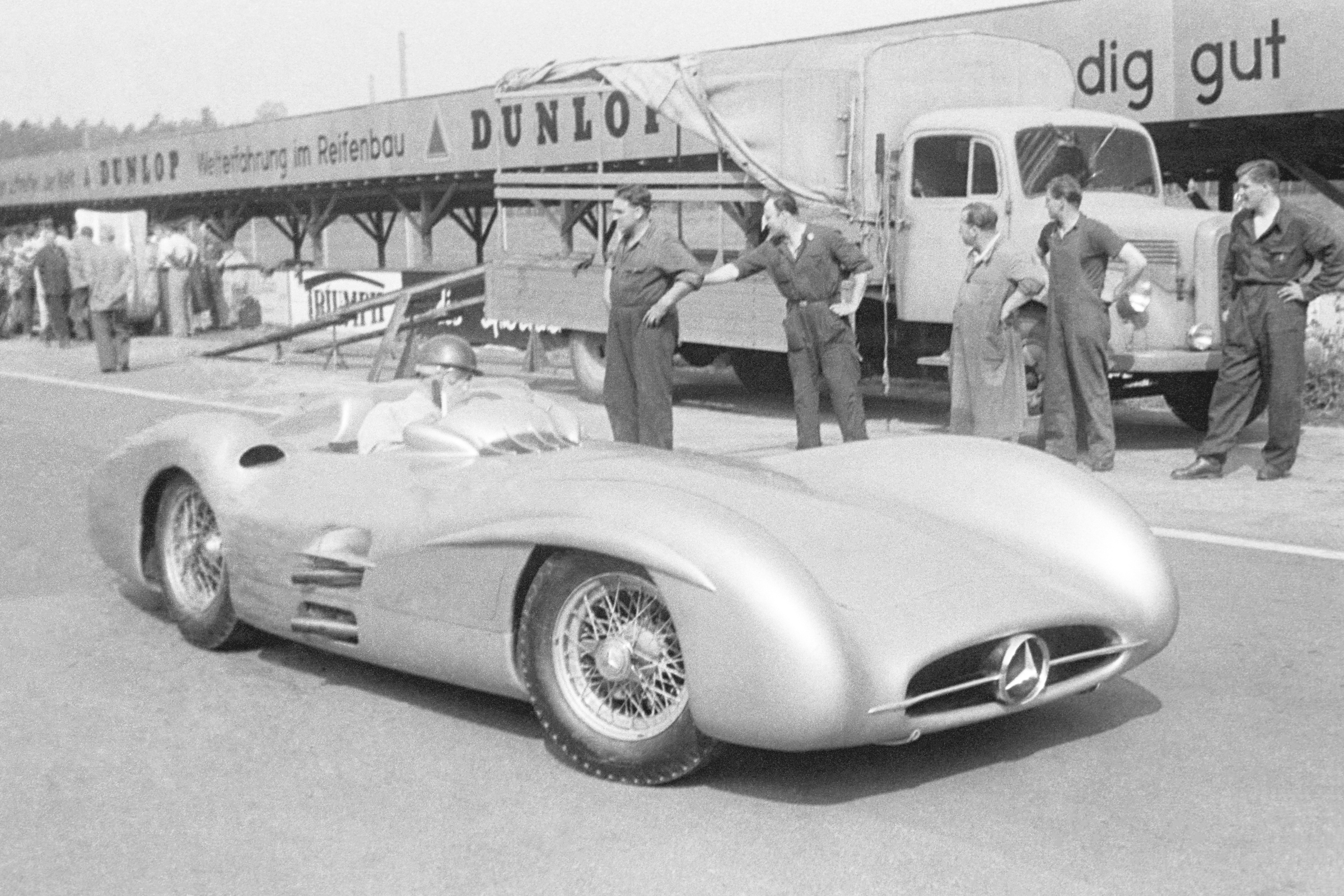 During that decade, several manufacturers produced streamliner machinery with enclosed wheels, most famously the Mercedes W196 that was used on circuits that featured significant straights such as Reims and Monza. Three of the nine world championship race wins taken by the iconic W196 were scored using the streamliner bodywork.
However, a rule change for 1961 stipulated cars must be open-wheelers. That regulation remains in place today and the adoption of this wheel arch rule would mean, even if only temporarily in wet conditions, F1 cars would feature partially-enclosed wheels for the first time in over 60 years.