The intra-team battle between Max Verstappen and Sergio Perez at Red Bull in 2022 is an illuminating case study in what makes the greatest Formula 1 drivers so remarkable.
For while the Red Bull RB18 was unquestionably the best car of the season, it ultimately required Verstappen's brilliance to extract the most from it.
Early in the season, when the car was understeer-limited, particularly in the slower corners, the gap between Verstappen and Perez was far smaller than expected. Perez bagged pole position in Jeddah and was denied a shot at victory by the safety car being deployed just after he had made his first pitstop, then he won on the streets of Monaco.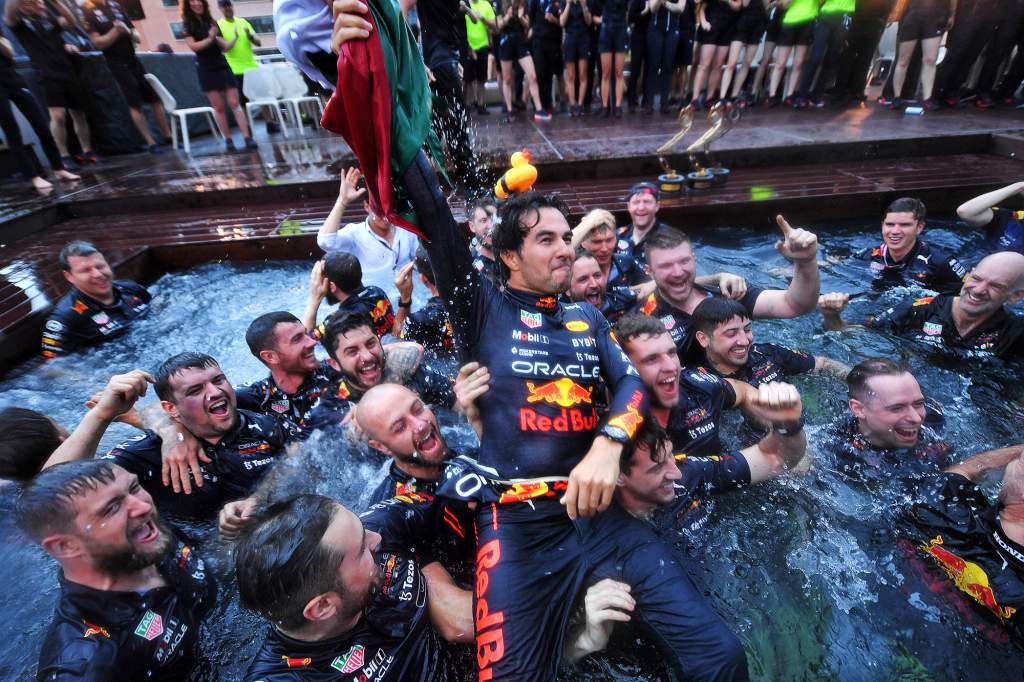 As late as the Azerbaijan Grand Prix on the streets of Baku in June, he beat Verstappen to pole position. However, come Sunday Verstappen's race pace was markedly better so even though he was instructed not to make his team-mate's life too difficult, Perez was always destined to lose that race.
So what went wrong for Perez? Partly, that's the wrong question. Really, we should ask what went right for Verstappen.
But first, it's important to note Verstappen was still the stronger Red Bull driver during the first part of the season. Across the first eight race weekends, he outqualified Perez five times. Likely, that figure would have been six but for Perez's infamous crash at Portier (and Fernando Alonso's forgotten one at Mirabeau) in Monaco qualifying given the speed of Verstappen's forcibly-aborted lap.
But Perez was close during that phase of the season. Disregarding Imola, a rain-hit session were Perez suffered several off-track moments, Perez's average deficit was well under a tenth of a second. That made him far more of a threat to Verstappen than at any point the season before.
Yet by the end of the year, the average dry-weather deficit had ballooned to 0.331s with Verstappen 14-3 up where a fair qualifying comparison was possible. Perez also outqualified Verstappen on the streets of Singapore, but had Verstappen not been forced to abort a lap for fuel reasons, he would have been well ahead.
This was all because of the characteristics of the car. Early on, limited by a combination of the balance of the new 18-inch Pirellis and the fact that generating front-end downforce in the lower-speed-range corners was challenging with the new regulations, the Red Bull was contained by the understeer. This is a balance Perez is at his best with, particularly on the tight confines of street tracks.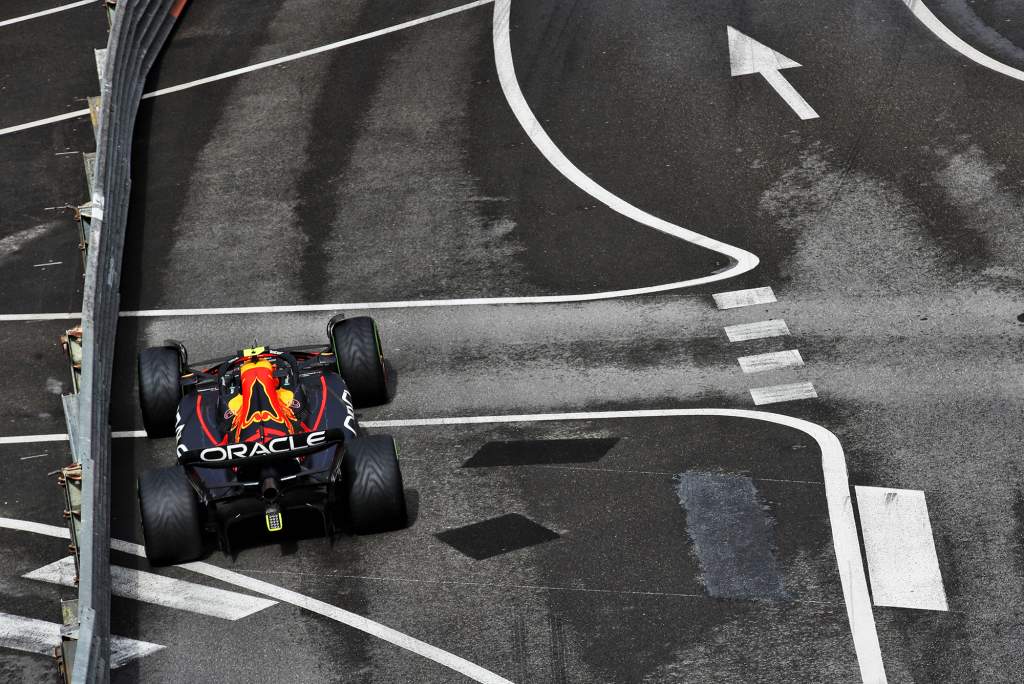 But Red Bull prioritised eliminating that understeer. This was achieved through a combination of interacting factors, including chipping away at the weight – prioritising savings in the forward part of the car to nudge the weight distribution rearwards within the range permitted – and modifying the aero characteristics and set-ups. This ultimately created a more pointy car with a looser rear, as had been the prevailing characteristics of the previous generation of Red Bulls.
This made the car harder to drive, but fundamentally faster. That's just a simple question of physics as, to put it simply, a car that can be made to rotate quickly on entry and that's limited by the driver's ability to control the back end will always be faster than an understeer-limited car. It's just a question of how well the driver can adapt to it.
Verstappen is at the top end of drivers who can live with such pointy characteristics – just as Michael Schumacher was in his pomp – whereas Perez struggled more. This was not about making life harder for Perez, it was about maximising the performance of the car and, as any top team would do, capitalising on what Verstappen could do with it.
Perez took time to adjust and ultimately settled on a set-up direction that calmed the car – but sacrificed a little lap time. That allowed him to recover later on in the season. The upshot was he was the clear number two driver over the season, missing out on second in the drivers' standings but proving vital in allowing Red Bull to take a dominant victory in the constructors' championship.
Along the way, Perez picked up a second win in Singapore to cap off a relatively successful season. There is no shame in a very good F1 driver – as Perez is – being made to look unfairly ordinary by an all-time great team-mate. And Verstappen is unquestionably in that bracket.
As for Verstappen, he was his relentless self, craving more wins even when the title was certain. Along the way, he had to win races in every conceivable way – leading from the front, passing rivals in a straight fight or charging through from down the grid, notably from 14th at Spa. It was a crushingly dominant season.
There were, however, mistakes. In Spain, he had a trip through the gravel after being caught out by a gust of wind. That meant he required help from Perez and Charles Leclerc's Ferrari engine failure to win. In Hungary, he had a spin exiting Turn 13 on his way to victory – a mistake that ultimately only cost four seconds – while in Singapore he had a costly lock-up while chasing Lando Norris.
But overall, Verstappen was the outstanding driver of 2022. And despite the tense relationship with Perez erupting after Verstappen disregarded a team order in Brazil, leading to hints of the suspicions Perez had crashed deliberately in Monaco, the Verstappen/Perez combination delivered exactly what Red Bull wanted.