Carlos Sainz has suggested deliberate crashes in Formula 1 are relatively common while refusing to comment on whether he considers Sergio Perez's Monaco Grand Prix qualifying incident to be one of them.
Sainz was the driver most directly affected by Perez hitting the Portier barriers in Monaco Q3 this year, as his Ferrari collected the crashed Red Bull while trying to avoid it.
The incident has now come back under the spotlight as it is believed to be at the centre of why Max Verstappen refused to accede to a Red Bull team order to help Perez in Brazil last weekend.
Verstappen said afterwards that he had made clear to Red Bull in advance that he wouldn't accept any such orders because of "something that happened in the past".
Sainz was unsurprisingly quizzed about the Monaco qualifying crash in the Abu Dhabi paddock on Thursday.
"Without commenting on if it was on purpose or not, I think it's for real now that all drivers want some kind of a rule that if you generate a red flag or a yellow flag, if it's intentional or not, there should be something done to that driver because you've compromised the other nine on purpose, or maybe not," said Sainz.
"But you should get a penalty for it. If not, we're all going to start playing around with it, and I've seen over the last few years a lot more playing around with it than what you might even have picked out in the media."
He reiterated that he would not specifically discuss Perez's crash, but said all drivers knew when someone who gone off deliberately to disrupt rivals.
"I'm not going to comment on whether it was on purpose or not," he said when asked again about the Perez crash.
"I think all 20 drivers in ourselves when we analyse these kind of incidents, we know immediately whether the driver has done it on purpose or not because we are not stupid.
"But I'm not going to comment, it's an incident of the past and I'm just going to say that if there would be a rule, it wouldn't even go through your head."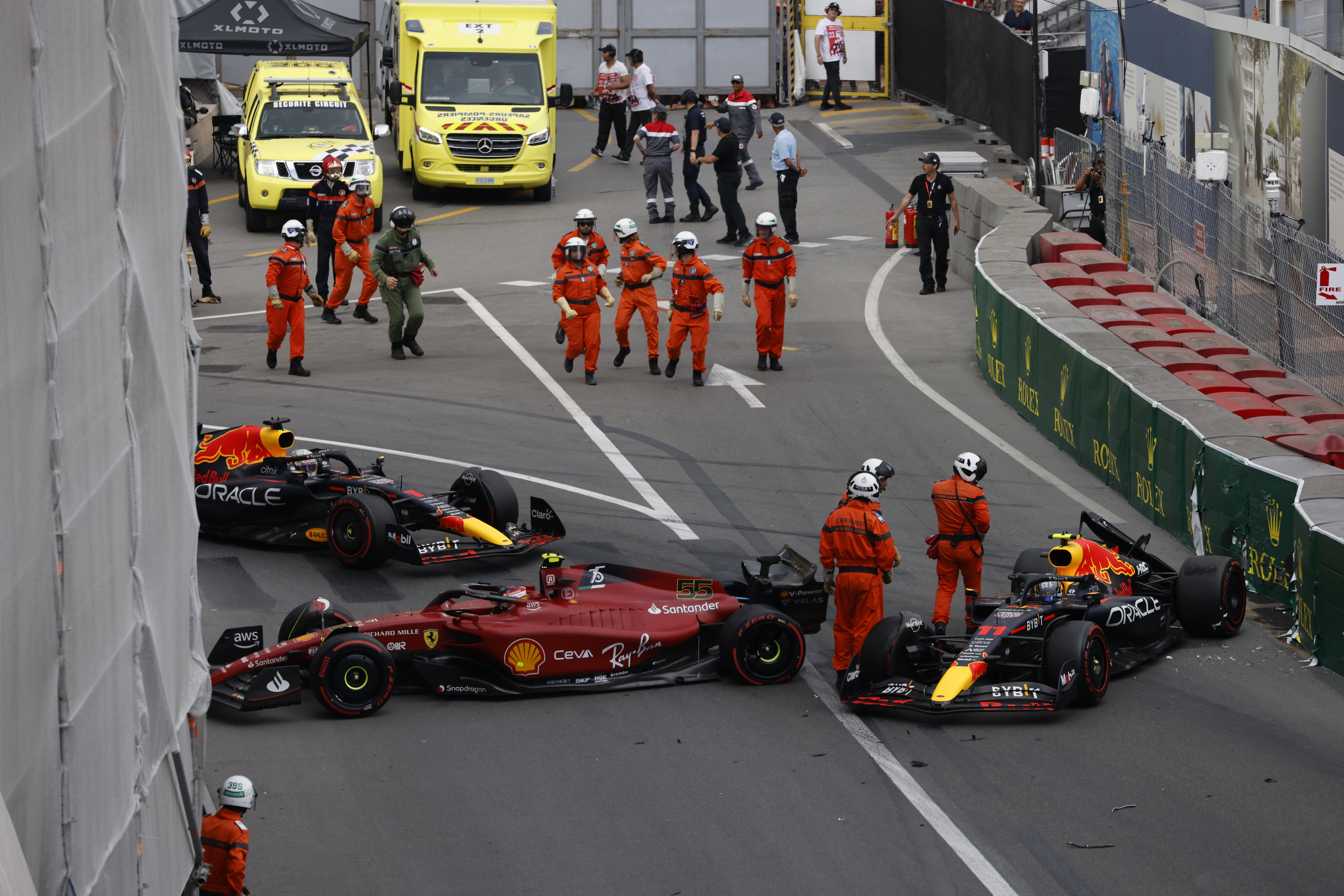 Asked by The Race if he was willing to give any other examples of deliberate crashes, Sainz joked: "I can go for drinks and dinner with you guys, and without a microphone I can tell you!"
He said deliberate crashes to cause yellow or red flags in qualifying were "not regular, but it's enough times already that there should be a rule for it".
The most infamous – and clearly proven – deliberate crash in F1 history was Nelson Piquet hitting the wall in Singapore in 2008 to prompt a safety car that would benefit Renault team-mate Fernando Alonso, who consequently went on to win.
The truth of that incident emerged a whole year later, and led to penalties that included then Renault chiefs Pat Symonds and Flavio Briatore being banned from F1 for a period.
Michael Schumacher was judged to have deliberately parked his Ferrari at Rascasse in 2006 Monaco GP qualifying in a bid to deny title rival Alonso pole, and was consequently sent to the back of the grid.
Lewis Hamilton was convinced Mercedes team-mate Nico Rosberg's trip down the Mirabeau escape road in 2014 Monaco qualifying was a deliberate move to trigger a yellow flag and deny him pole. Rosberg denied it, and the stewards ruled they "could find no evidence of any offence".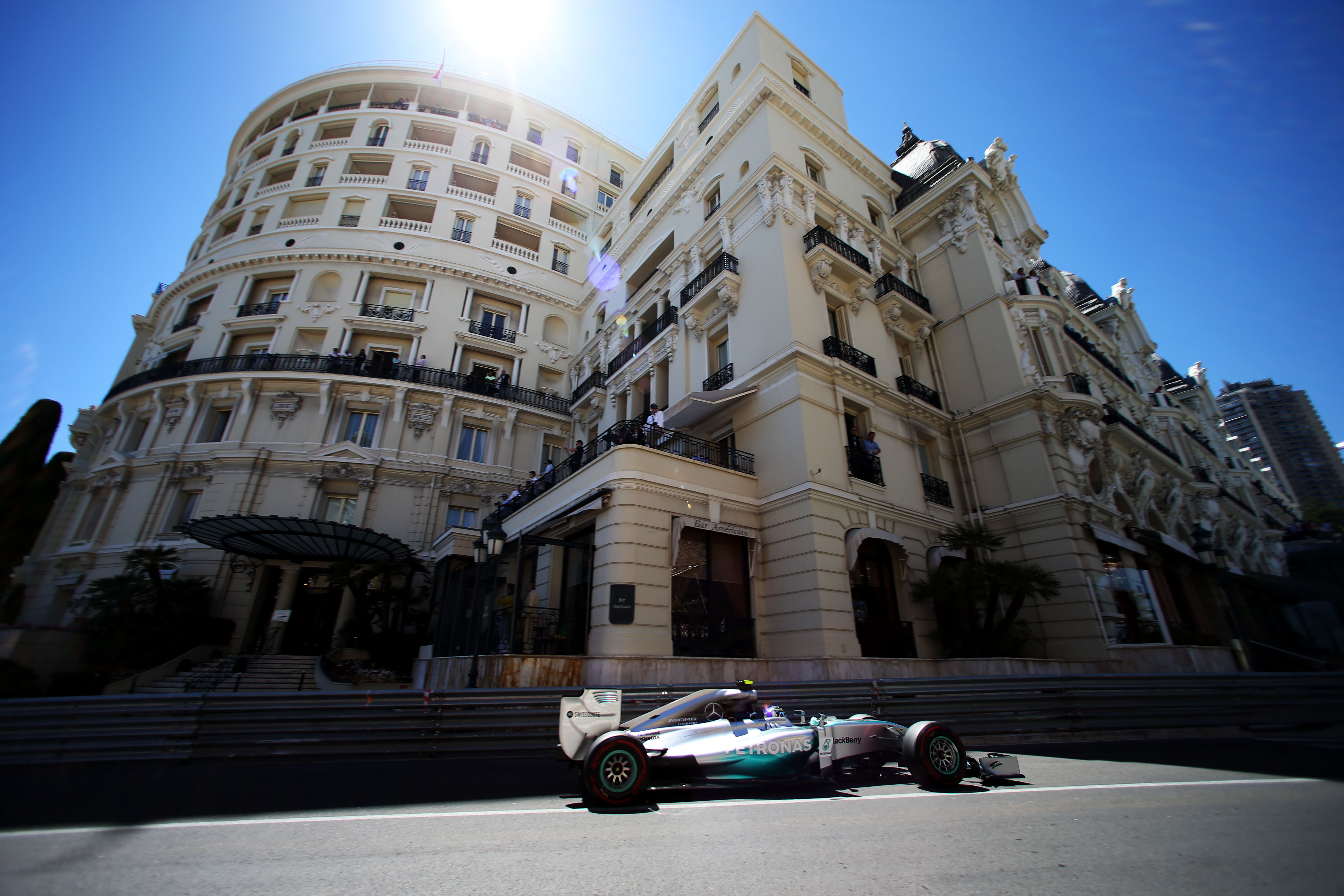 Perez's Monaco crash didn't secure him pole as he was only third when the incident truncated the session, but it meant he started ahead of Verstappen and then won the race when Red Bull made the right strategy choice in changing weather.
The previous year, Sainz's Ferrari team-mate Charles Leclerc crashed heavily on his final Monaco qualifying lap and consequently kept pole, though he sat out the race as a result of damage from the crash that only came to light just before the start.
The Leclerc incident in particular led to calls for F1 to mirror the system used in IndyCar, where drivers causing red or yellow flags in qualifying have their best laps deleted to ensure they don't benefit.
That's what Sainz wants to see now, and though he said it hadn't been discussed by drivers in a while, he is contemplating bringing it up himself in Friday's briefing in Abu Dhabi.
"Either laps cancelled, or three or five place penalty if you put a yellow flag or a red flag in quali, which means the incentive to do that goes away immediately," he said.
"And it forces us drivers to behave and to be committed to the lap, but also with a level of maybe leaving half a percent on the table."