Lando Norris says he is looking forward to seeing how future team-mate Daniel Ricciardo works from close quarters when the Australian joins McLaren in 2021.
Ricciardo will join the team from Renault next year to take the place vacated by Ferrari-bound Carlos Sainz, with Norris keen to learn what he can from the former Red Bull driver.
The 20-year has already had the chance to work alongside two-times world champion Fernando Alonso when McLaren's test and reserve driver – as well as sharing a Ligier with him in the 2018 Daytona 24 Hours – so is keen to see how another grand prix winner operates from close quarters.
"I'm really looking forward to it," Norris told The Race.
"He's confirmed himself to be an extremely good driver against a lot of other good drivers and that's why McLaren has so much confidence in him.
"Carlos has been very good, but Daniel has just shown that a few more times compared to the drivers which have won multiple world championships.
"So I look forward to that partnership and working with him and pushing each other.
"It's going to be cool to see what it's like working with him, a guy who's won multiple races and has learned from guys who have won those multiple world championship.
"It's going to be great for us as a team to have him on."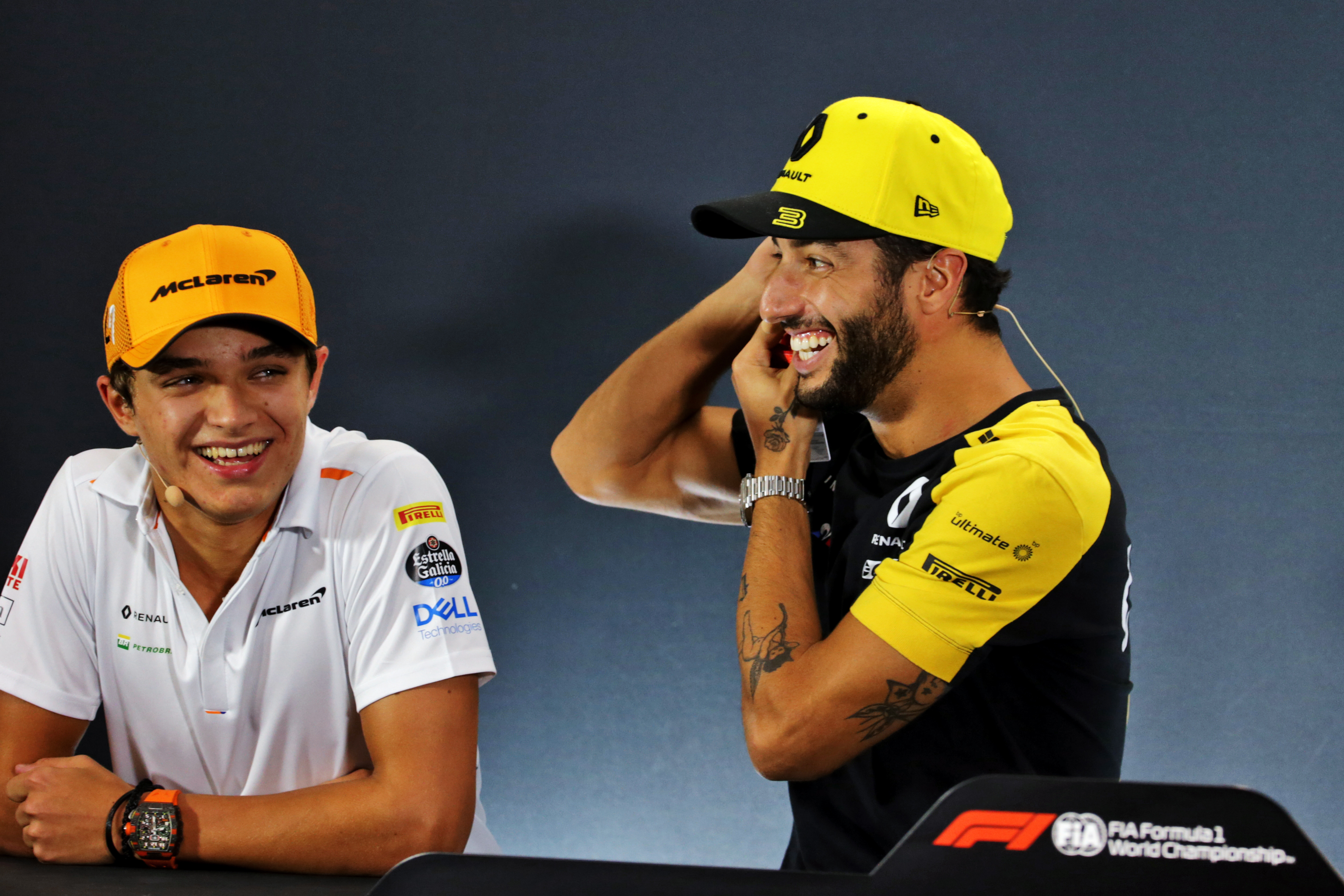 Ricciardo and Norris have become renowned for their comedy antics when appearing together in FIA press conferences and on camera elsewhere, suggesting they already have a good relationship.
But despite being eager to enjoy himself, Norris stresses that their light-hearted demeanour belies how seriously they will be approaching turning McLaren into a race-winning force.
"We're fun characters doing and going to have a lot of fun," said Norris.
"But we both know, and especially Daniel knows, that we want to be really pushing the team forwards and winning races and making sure that the car's fast.
"We have to be serious when it comes to doing that.
"I'm sure we're going to have fun but I think we're also going to get along well in terms of pushing the team and being hard working.
"It's still a few months away from getting into that sort of stuff. But I look forward to it."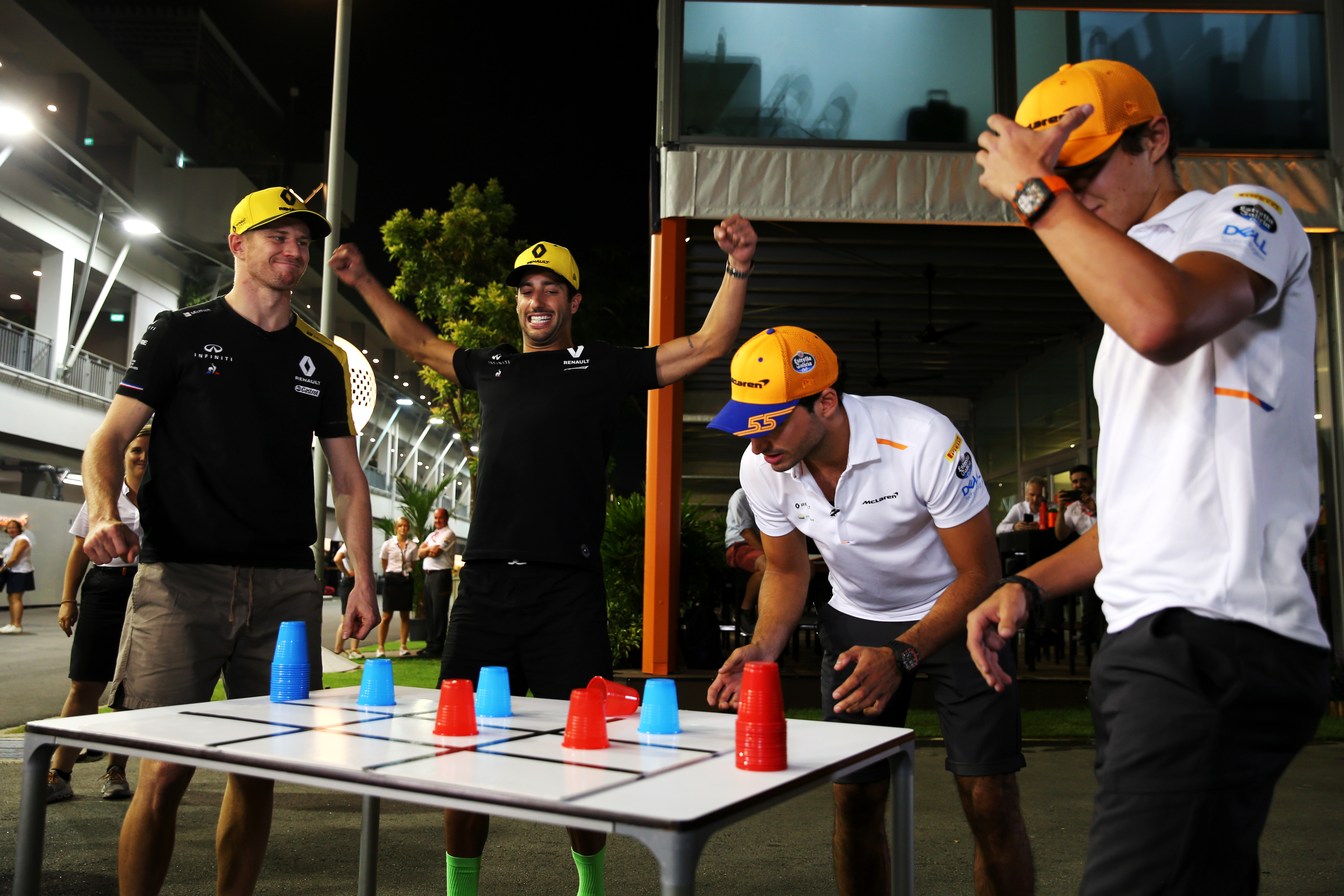 Norris said ahead of the season that he felt his fun-loving personality led some unfairly to suggest he wasn't taking F1 seriously enough.
Despite a strong rookie season during which bad luck cost him a better points haul relative to team-mate Sainz, he was criticised by some for his approach.
This led him to say he would modify his approach so he's less open to such criticism, despite vowing still to enjoy himself.
"Things can get portrayed quite differently from what I know and see myself doing compared to the outside world and a lot of people see the jokes and put all the blame on mistakes on having fun and what they see me look like," said Norris in at the McLaren launch in February.
"[They assume] I am not focused compared to other drivers and other people don't post funny videos. I don't want me being portrayed in that way.
"I'm not going to change a lot, it's just small things here and there where I'll just make sure I look focused."