If you'd put aside time this weekend to watch Formula 1's now cancelled Emilia Romagna Grand Prix, it might be an ideal opportunity to check out some parts of the motorsport world that wouldn't normally be on your radar.
Here are The Race's suggestions for the pick of the racing still happening this weekend, some reasons why it's worth checking out if you're unfamiliar with it, and some pointers on where to find it.
Indy 500 qualifying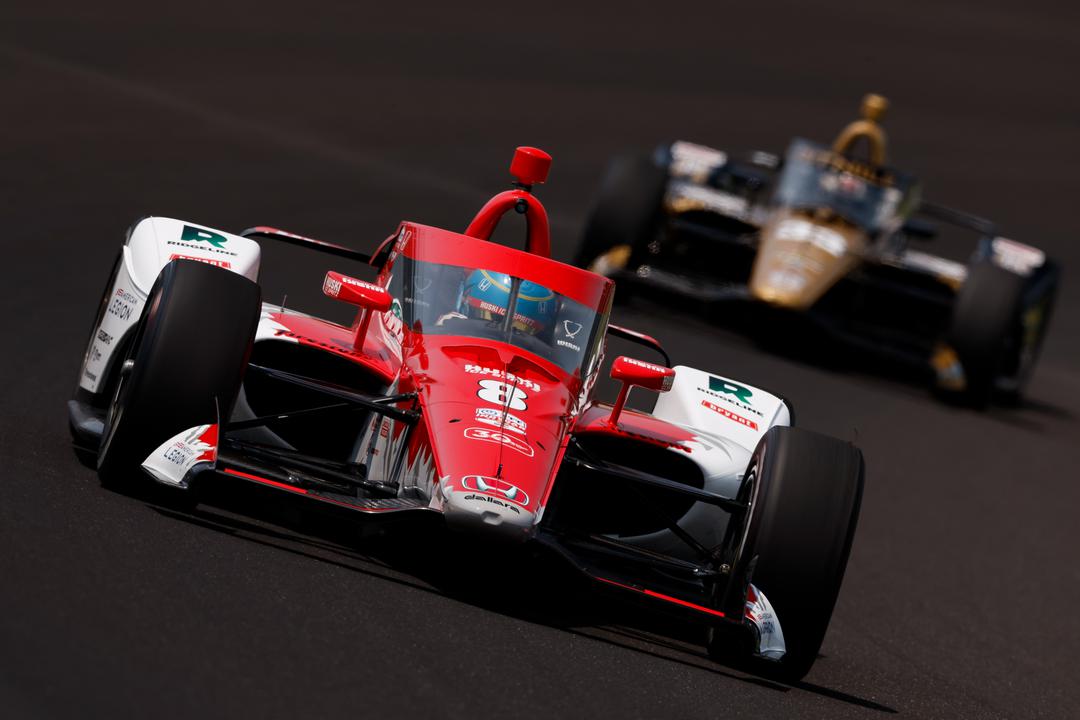 At the end of Sunday, one driver will go home after 12 months of preparation and hard work that was not enough for them to compete in The Greatest Spectacle in Racing . The Indy 500 is unrivalled for qualifying drama.
A Saturday qualifying will decide the cars from 30-34 that will fight to make it into the race, and the fastest 12 cars will make it through to fight for pole.
That means the pole shootout – a four-lap average, which last year Scott Dixon managed to set the second-fastest version of ever in 114 years of the Speedway with 234.046mph, and yes that's an average – and the bump day spectacular happen on the same day, on Sunday where one driver will fail to qualify for the race.
It's dramatic and chaotic, and at the end of it one of the fastest humans in the world will lead the prestigious front row of the Indy 500. – Jack Benyon
Super Formula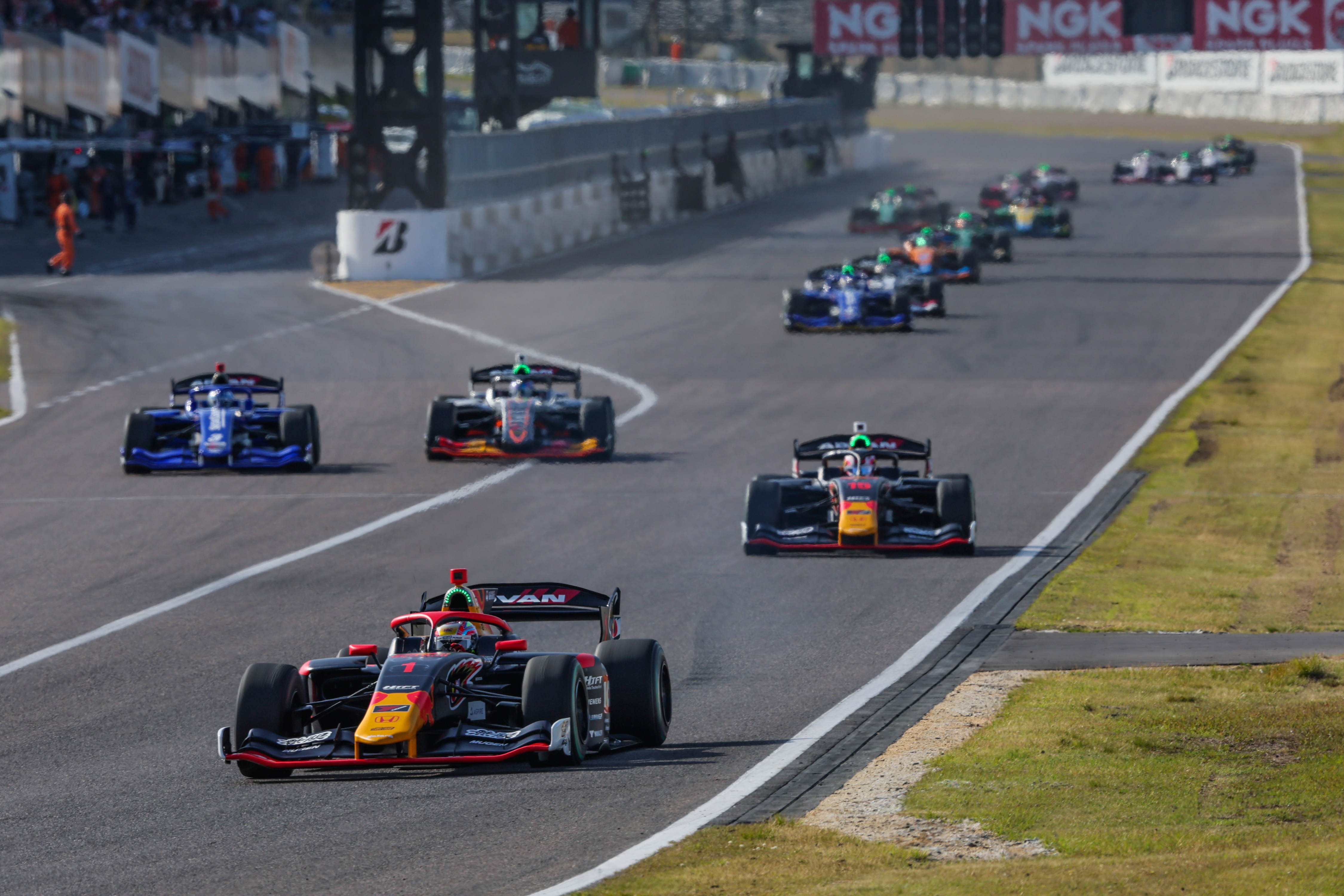 The Japanese open-wheel series will visit Autopolis, a 2.9-mile circuit near Kumamoto, this weekend and edge closer to the halfway point of the season.
In addition to the obvious attraction of this high-level, competitive Toyota vs Honda series on its own merits, there's a two-in-one punch of international flavour and F1 relevance in Super Formula this season thanks to the presence of Red Bull reserve Liam Lawson.
Lawson has won on his debut and has established himself as a bona fide title contender – and the stakes are high, because AlphaTauri's line-up is clearly not set in stone for 2024 and you don't have to go very far for examples of good Super Formula performances being that last bit an F1 hopeful needed to get themselves over the line.
His team-mate Tomoki Nojiri is the series' current man to beat, though the championship leader will be sitting out the Autopolis round having experienced chest pains and a shortness of breath. Boost Lawson's Honda-powered title aspirations though that may, he'll also need to see off top Toyota prospects Sho Tsuboi and Ritomo Miyata.
And there's also some extra F1-adjacent flavour in the Super Formula field in grand prix podium finisher Kamui Kobayashi, who has five second-place finishes in the series but is yet to win a race, and Jean Alesi's ex-Ferrari junior son Giuliano. – Valentin Khorounzhiy
Nurburgring 24 Hours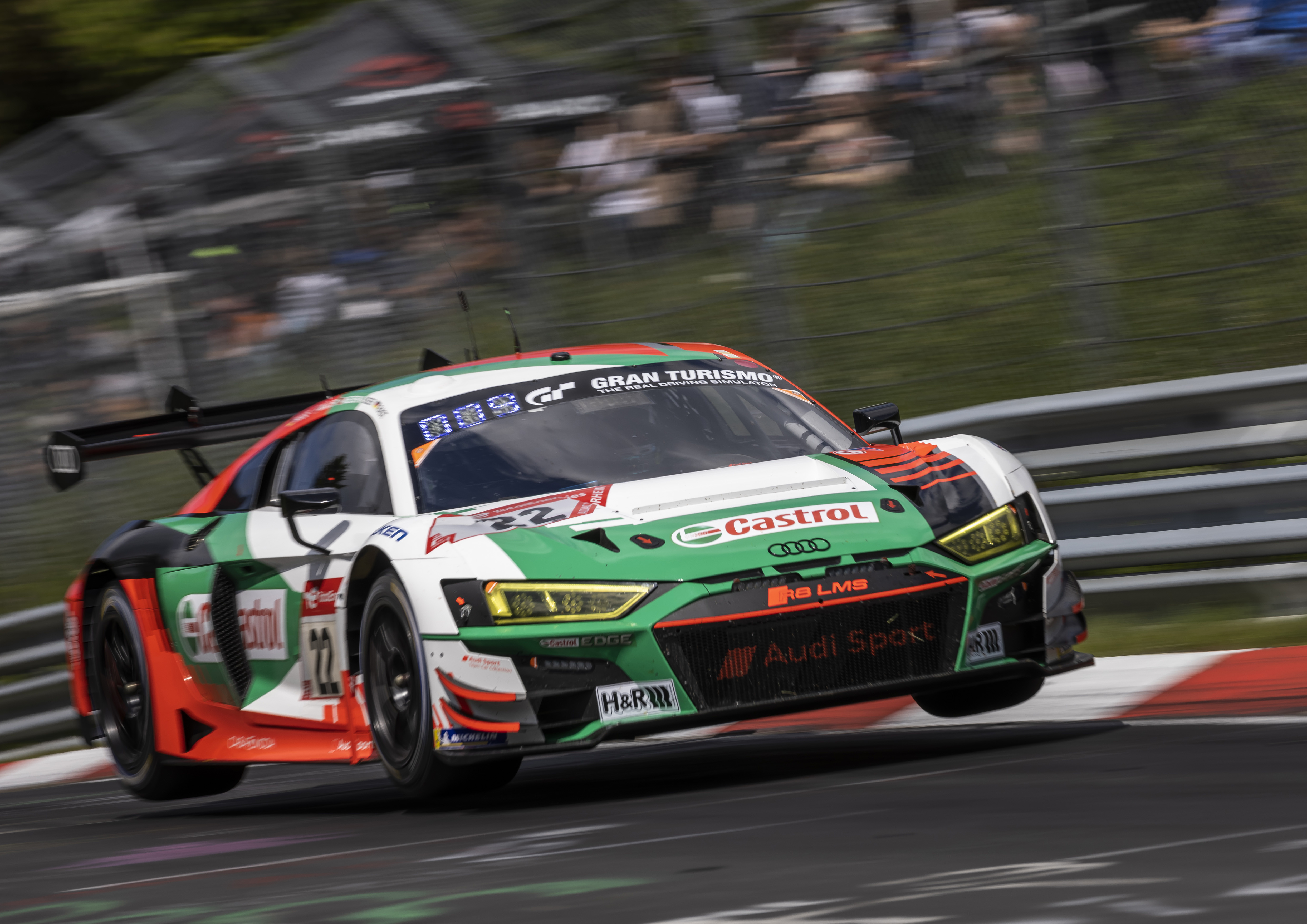 If it's endurance racing you're after as an alternative this weekend, you'd be hard pressed at any time of year to find many options capable of rivalling the Nurburgring 24 Hours.
Once a touring car speciality and now very much a GT racing showpiece, the appeal of the race and the relentless demands that it offers are both obvious and plentiful. An elevation swing of more than 300 metres over the lap, iconic corners such as the Karussell, the fast left-hander of Schwedenkreuz into the slow right-hander at Aremberg, the jump at Pflanzgarten or the condensed, ever-slowing Esses of Hohenrain at the end of the flat-out run along the Dottinger Hohe, plus all the uncertainties of the weather at different times and in different places on the 15.77-mile layout, make the twice-around-the-clock race a unique offering.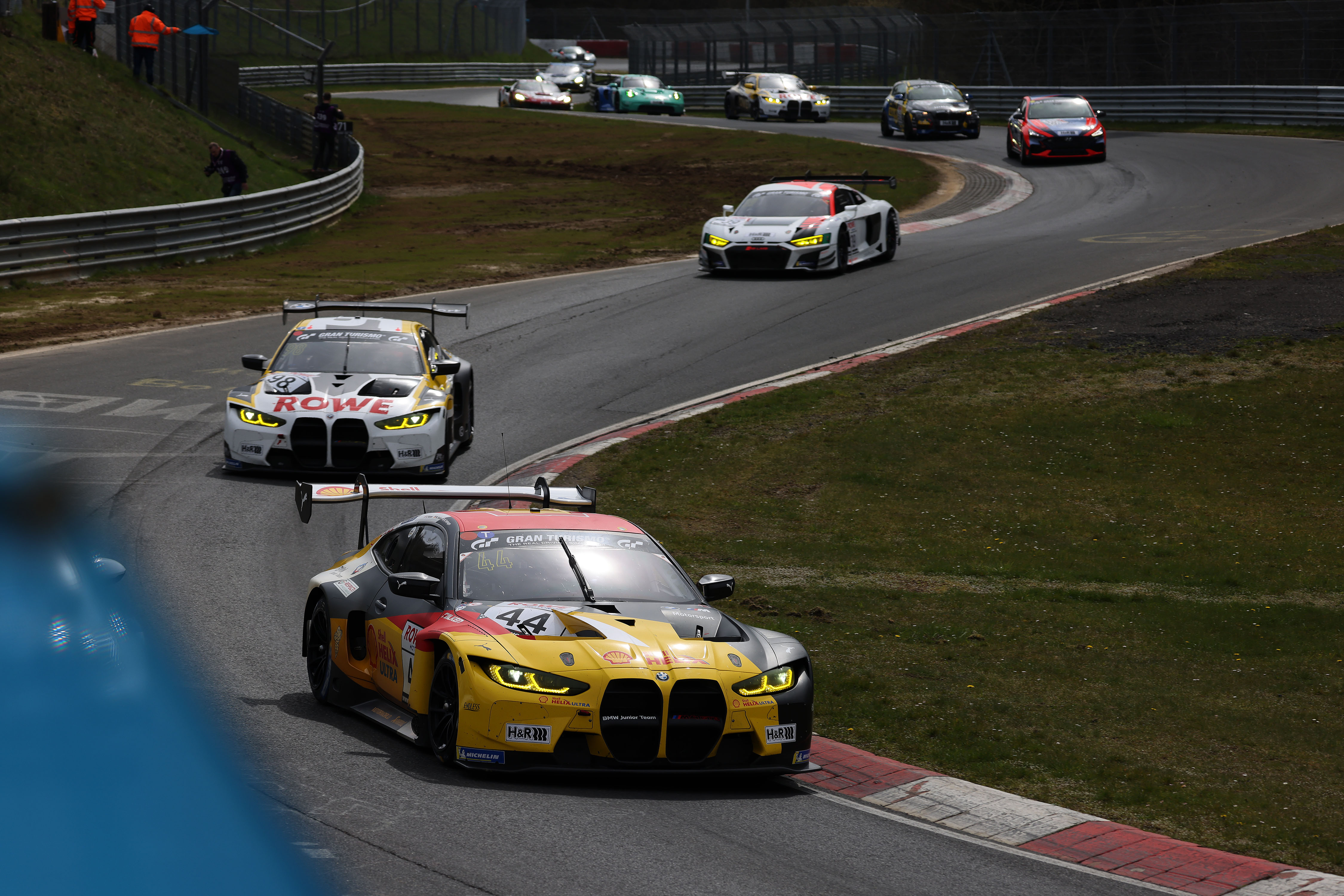 The 24 Hours isn't part of any major GT racing series but that's no consideration when it comes to the best of the best from GT racing taking part, with GT3 cars from Audi, Mercedes, Porsche, Lamborghini, Ferrari, Aston Martin and BMW (many with factory support) among the 135 – yep, 135 – entries.
Last year's 24 Hours was won by the Phoenix Audi R8 LMS of Robin Frijns, Kelvin van der Linde, Dries Vanthoor and Frederic Vervisch, with six cars on the lead lap at the end of a race that equalled the record for most laps completed (159). This year, it's Mercedes at the front so far – with DTM racer Arjun Maini setting the fastest time in qualifying on Thursday.
Swinging at the race track – This only exists at the #24hNBR #HeartRace pic.twitter.com/T9X8ZFPEBo

— Nürburgring (@nuerburgring) May 18, 2023
If you're not among the hundreds of thousands flocking to the Nurburgring, including those taking the action in via rope swing, wall-to-wall coverage of the race is available on Viaplay in the UK or on the 24hnbr YouTube channel. – Jack Cozens
British Superbikes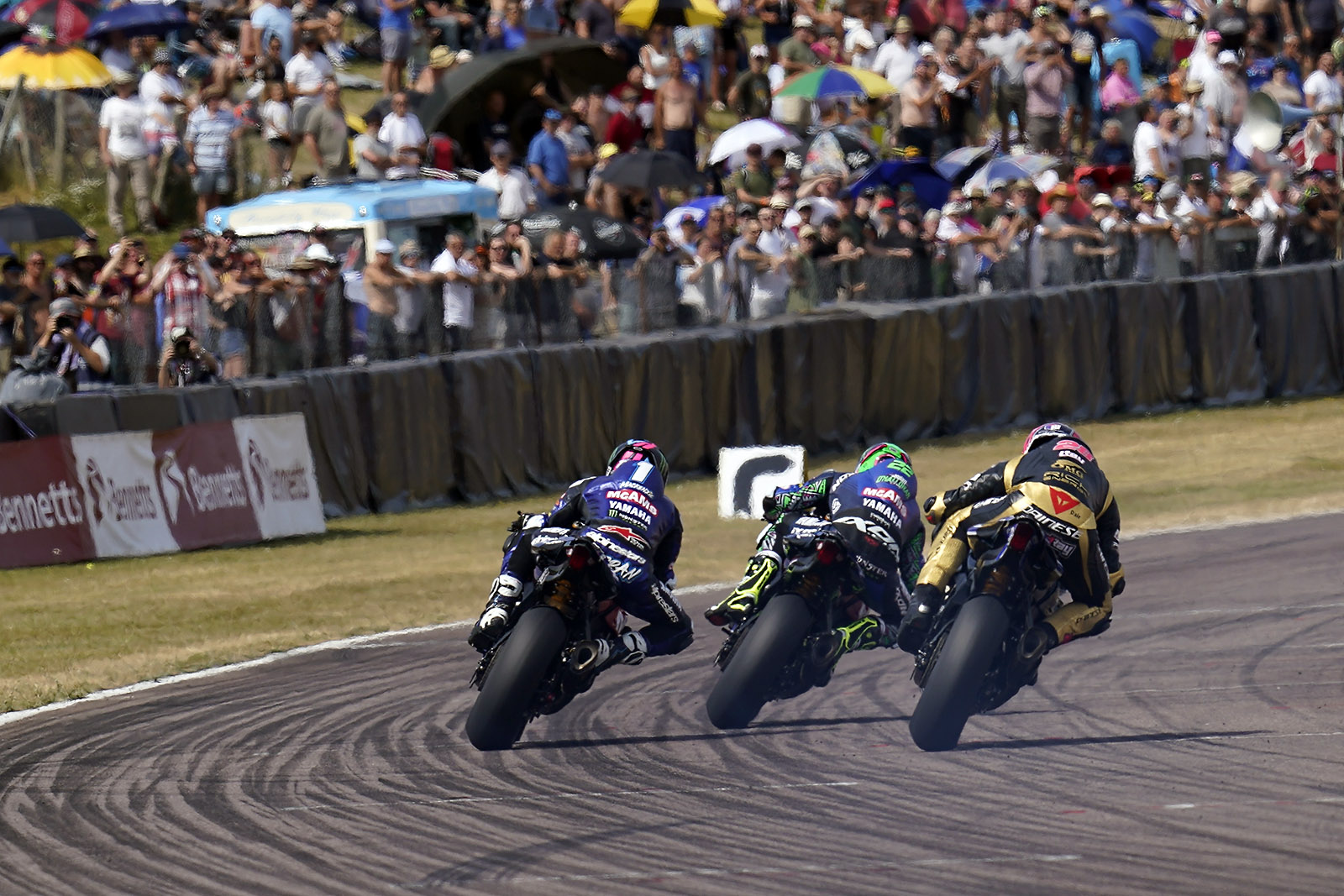 The UK's highly-competitive domestic superbike series will head to Donington Park for the third round of the championship, with three premier class races on Saturday and Sunday and an old-school single-lap superpole session to kick the action off on Saturday afternoon.
As well as superbikes, though, there's a whole host of other action in the jam-packed weekend programme, from the up-and-coming MotoGP stars of the future in the British Talent Cup to the highly entertaining British sidecar championship. The whole weekend's action is free to watch on Eurosport 2 as well as on the Discovery+ app, while viewers outside Europe can stream for free here. – Simon Patterson
BTCC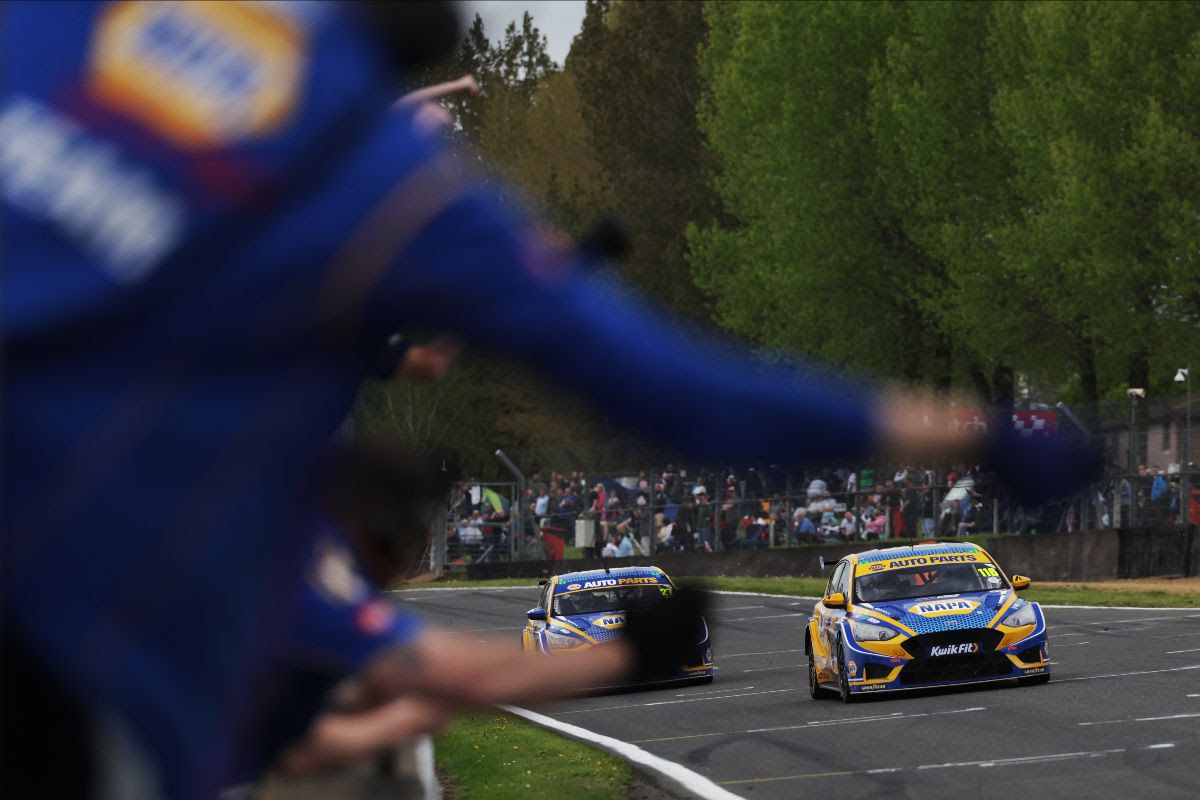 The British Touring Car Championship seems to have something of an outside reputation for being an ill-mannered bumper car crashfest, which may or may not be true but also may or may not appeal to you as a viewer.
In any case, there's so much to like there from a purer sporting sense. A weekend format of three short-burst races, one of them being reversed-grid, with the implementation of hybrid tech plus a remarkably inoffensive success-ballast system and an ingenious 'option' tyre rule – with teams forced to strategise in advance which race of the three it will be used for – almost custom-made for variance that thankfully doesn't cross over into randomness.
And the top-end drivers are just really good. Four-time champion Colin Turkington and three-time champion Ash Sutton are in the mix as always this year, having long established themselves as BTCC's modern greats, but both are tasked with dethroning last year's long-time-in-the-making champion Tom Ingram. And all three are currently behind Dan Cammish, who was so close to a title in 2018 but who I remember best for an are-you-kidding-me run of 24 successive wins in British Formula Ford. – VK
Supercars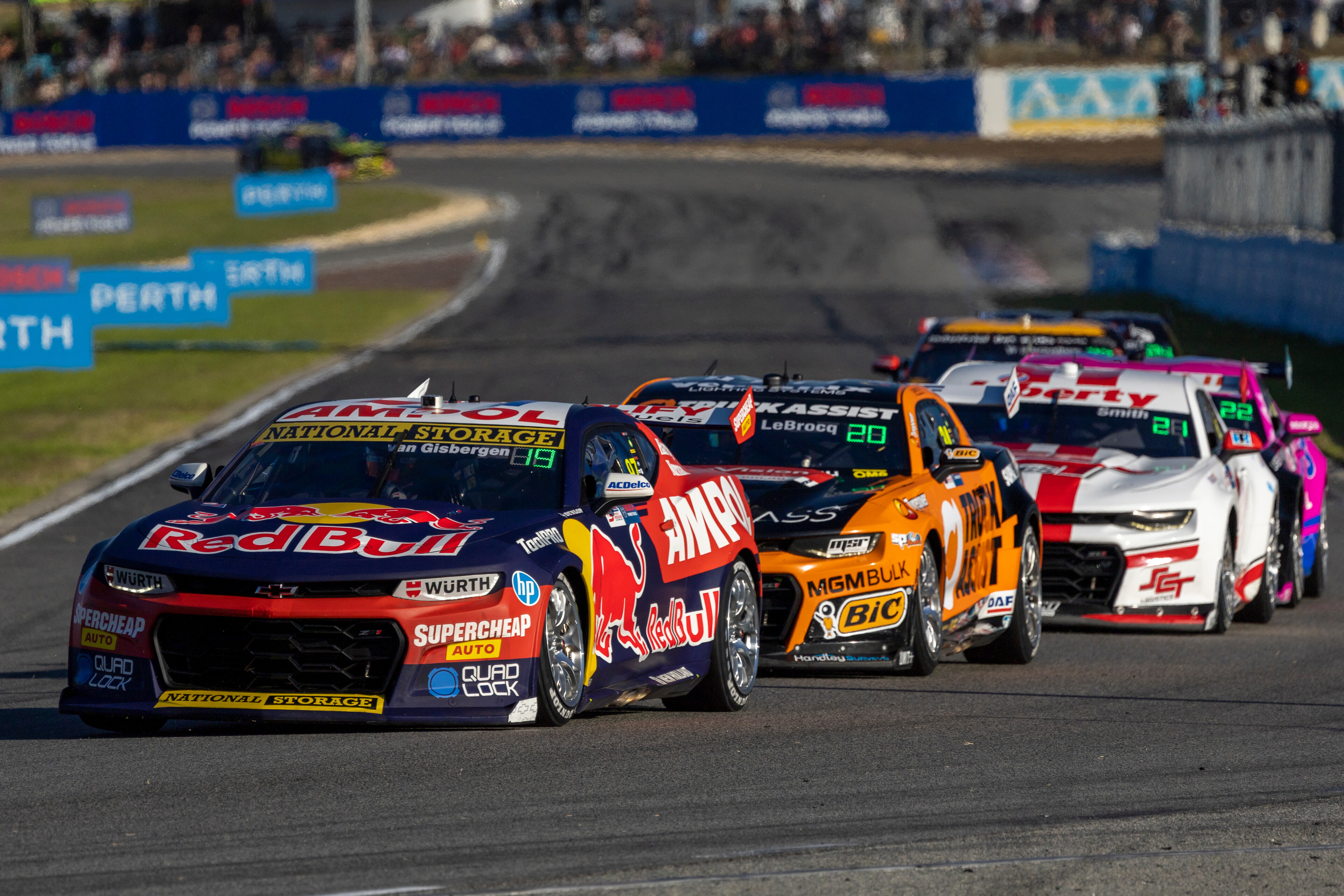 If you need any convincing to watch this weekend's Supercars races in Tasmania, look no further than this dicey battle for the lead between current points leader Brodie Kostecki and two-time champion Shane van Gisbergen in Perth a fortnight ago.
And that's pretty standard for Supercars. Its latest Gen3 ruleset may have moved the machines away from traditional touring car models and changed the series' visual identity, but the switch to sleeker, two-door muscle-car-esque designs hasn't cost Supercars any of its reputation for outstanding racing.
A domestic championship though it may be, don't go doubting the standard of driver either. This is after all the arena in which breakout IndyCar star Scott McLaughlin cut his teeth, while the aforementioned van Gisbergen has been called up to make his NASCAR debut in the inaugural Cup Series street race in Chicago, driving for the Project 91 team that's twice previously fielded F1 champion Kimi Raikkonen.
If you can stomach the timezone requirements, the Symmons Plain races are guaranteed to be worth your while. – JC
Formula Regional European
Probably the most F1-relevant junior series that doesn't regularly feature on support weekends, the snappily-known FRECA is a good championship to tune in for if you want to have a built-in recognition of names who will pop up in Formula 3 and Formula 2 in a not-too-distant future.
One name in particular is the big draw this season – Andrea Kimi Antonelli, the most hyped young talent in a good while and one already attached to the Mercedes F1 team. But the Imola opener suggested he won't have it all his way – and his presence on the grid gives his fellow drivers a prime opportunity to benchmark and even assert themselves against someone regarded as an absolute can't-miss prospect. – VK
NASCAR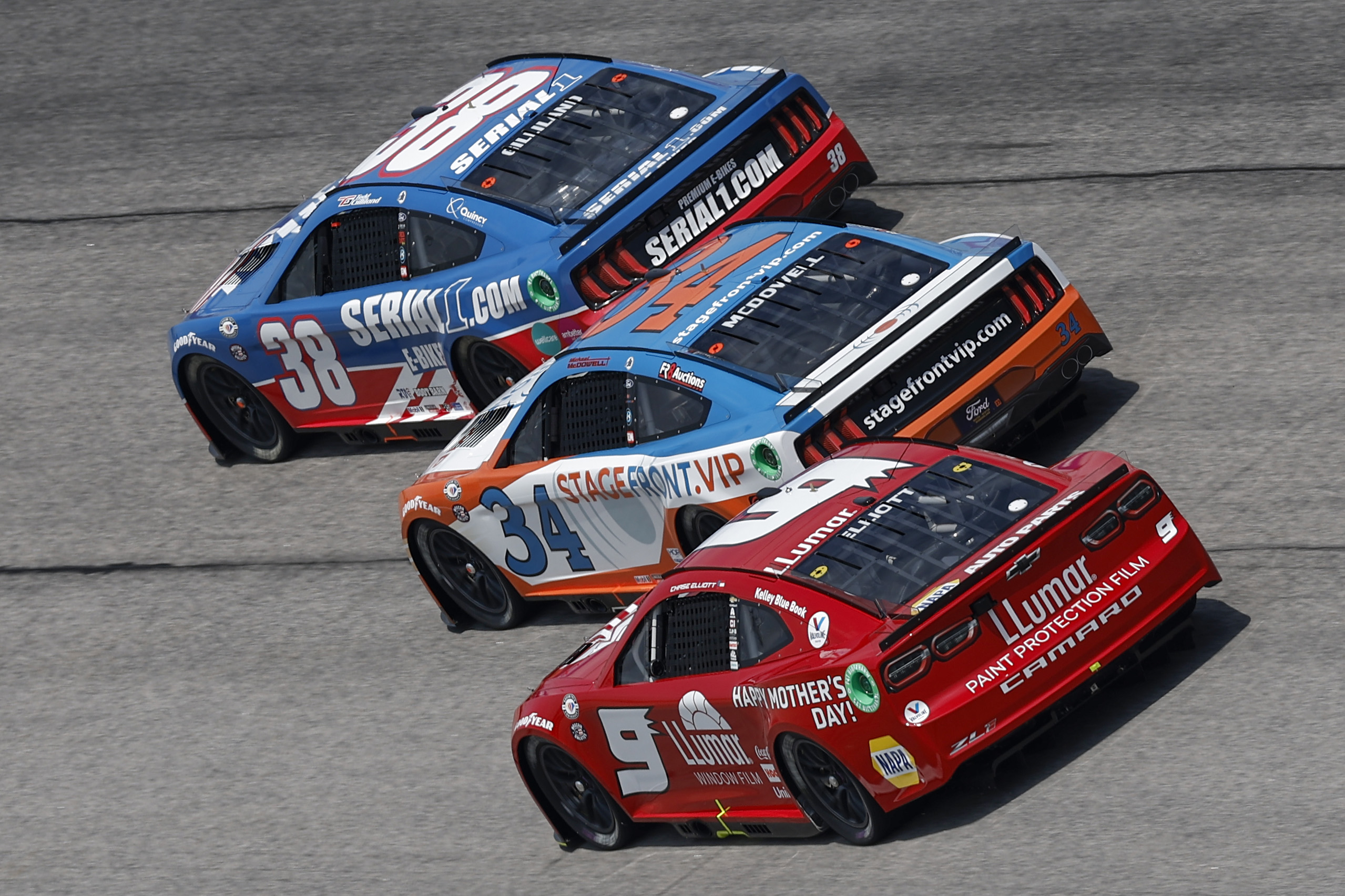 After a recent campaign to save North Wilkesboro Speedway succeeded, NASCAR will return to the venue for the first time in 27 years this weekend for its annual $1million All Star race.
The format is simple this year: it's a 200-lap race (with an enforced caution at 100 laps) with qualifying set on two heat races on the Friday. Two drivers can also race in from the 'Open' race before the All Star race, and one via a fan vote.
Winners of races in 2022 and 2023 are guaranteed an entry, as are previous All Star race winners.
And if that doesn't have you excited, Dale Earnhardt Jr is racing a Late Model car on the Friday before the event alongside many current NASCAR drivers.
There's also a NASCAR Truck Series race at the venue on Saturday. – JB
FIM JuniorGP
There's just something about Estoril and photo finishes, and the last JuniorGP™ race was no exception 🏍️

The impressive Carraro beat Angel Piqueras to the chequered flag first by just 0.002s 🤯 #RoadToMotoGP🏁 pic.twitter.com/gbtyyfPqjp

— Finetwork FIM JuniorGP (@JuniorGP) May 15, 2023
The penultimate step in the Road to MotoGP is also in action this weekend at Valencia's Circuit Ricardo Tormo, with the FIM JuniorGP championship heading there for their second round of the season. Just as competitive and as close as the Moto3 championship it feeds into, it's spectacular viewing, especially at the home of MotoGP's season finale.
They're supported by two races of the European Moto2 championship and two rounds of the European Talent Cup, another feeder series that produces similarly close and aggressive racing. And the whole thing is free to watch on Sunday, as well, streaming on the championship's YouTube channel. – SP
World of Outlaws
If you've never sat and watched World of Outlaws late models and sprint cars or the equivalent races run by USAC like the Silver Crown, you're missing out. Just watch the below and that's enough to persuade you.
The World of Outlaws sprint cars head to Ohio for a race each on Friday and Saturday at two different venues. The Late Models do something similar, in Pennsylvania.
Brad Sweet (Sprint) and Chris Madden (Late Model) lead the championships. Watch live on dirtvision.com.
The prestigious USAC Silver Crown championship is also in action at Belleville in Kansas. It's the season opener for that and the Midget series too, at what is a rapid track. Record title winner Kody Swanson will be one to watch as a previous winner.
USAC is where 2021 NASCAR champion Kyle Larson is regularly seen, although he's in NASCAR action this weekend. Watch on floracing.com.
And if you like it, The Race's own IndyCar Podcast host and 12-time Indy 500 starter JR Hildebrand will race as part of USAC's Carb Night Classic in Indianapolis on the Friday before the Indy 500. – JB 
MXGP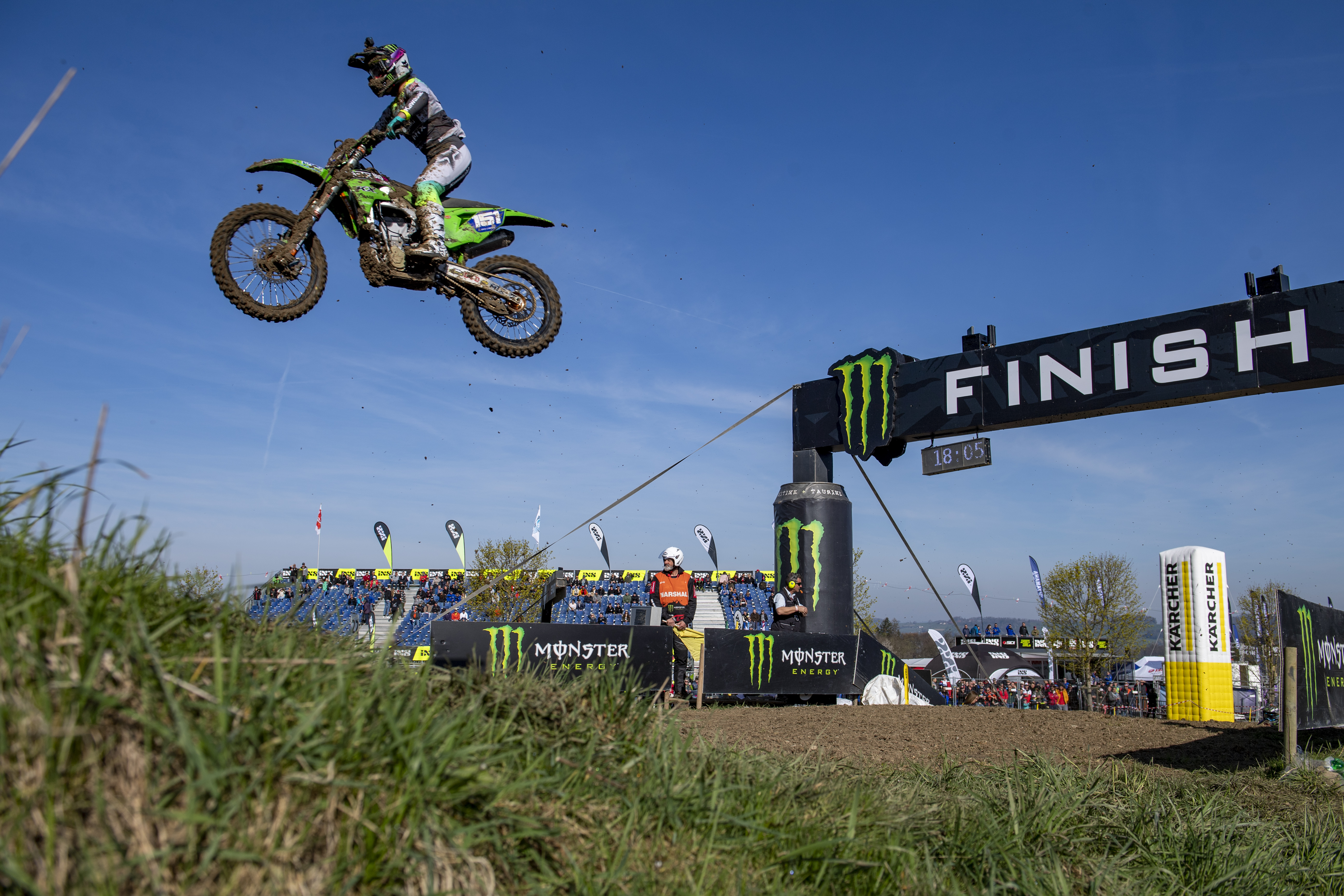 For some off-road bike action, check out this weekend's French round of the Motocross World Championship as it heads to the historic Villars sous Ecot circuit on the French-Swiss border. Already the seventh round of their frantic calendar, it comes as Gas Gas rider Jorge Prado leads the standings by only a handful of points from double world champion Jeffrey Herlings.
The weekend's schedule again crams in multiple races with MXGP and MX2 on track alongside the Women's MX championship and e-motocross series MXE. Action airs on Eurosport in the UK for free, as well as on the Discovery+ app. – SP