Mercedes has unveiled its 2020 Formula 1 livery four days ahead of the launch of its new contender, alongside its new "principal partner" INEOS.
The world championship winning team has added a flash of red to the usual blend of its Silver Arrows identity and the colours of title sponsor Petronas, after naming INEOS – one of the world's largest chemical producers – as its "principal partner".
It is an extension of Mercedes' existing agreement with INEOS, which began last year as a performance partnership that coincided with the launch of a new division of Mercedes-AMG Petronas Motorsport called Mercedes-Benz Applied Science.
The INEOS cycling and sailing team colours have now been incorporated into the Mercedes livery, which was revealed at a launch event for the new principal partnership in London.
Mercedes' 2020 car will break cover in four days at a shakedown event at Silverstone.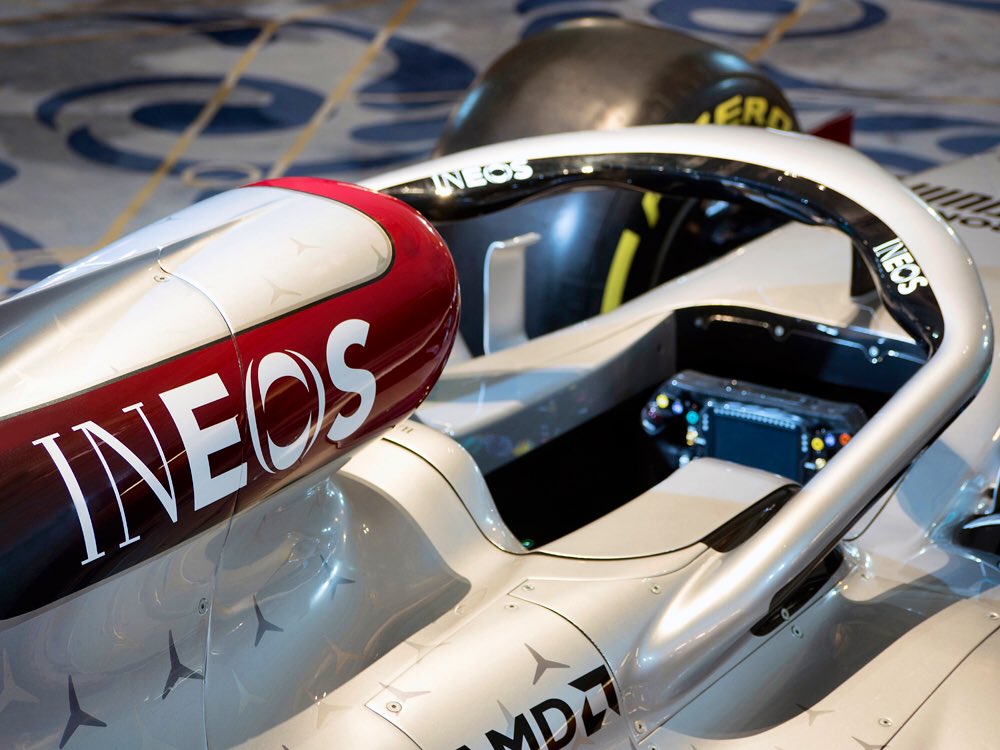 "It's obviously a superb new chapter for us to attract INEOS," said Mercedes team boss Toto Wolff.
"What kind of unites us is the ambition and competitiveness.
"When I started to look a bit into INEOS, you could see what mankind is able to create with passion, understanding and the drive to succeed.
"These values unite us in a way."
There are no immediate plans for INEOS products to be incorporated into the car but Wolff also said the INEOS partnership is "something that indicates our wish to continue our successful journey in Formula 1" beyond 2020, when Mercedes' current deal to race in the championship expires.
"We are planning our long term strategy together with Daimler and Jim [Ratcliffe, INEOS founder and chairman] and his partners coming in is yet another building block so all sails are set for a successful future."