Mercedes' dual axis steering system was created from a concept the Formula 1 team raced in the past but dropped because it did not work as well as expected.
The DAS made its debut in pre-season testing and allows the driver to pull the steering wheel backwards to change the angle of front toe.
It has been banned for 2021 and looked set to be challenged by Red Bull at the opening round of the 2020 season before the Australian Grand Prix was cancelled.
Mercedes chief designer John Owen revealed the system's origin, which lies in an unspecified previous development, and the logic behind establishing its legality in a new video series launched by the team on Wednesday.
"Innovation, there's almost no new ideas, there's only old ideas, but there's different collections of ideas that make a new concept of something different," said Owen.
"And so the DAS system was born out of the ashes of something else, something that we tried, something we'd actually raced on the car a couple years ago, that sort of worked but didn't really deliver all the promise that we had in it.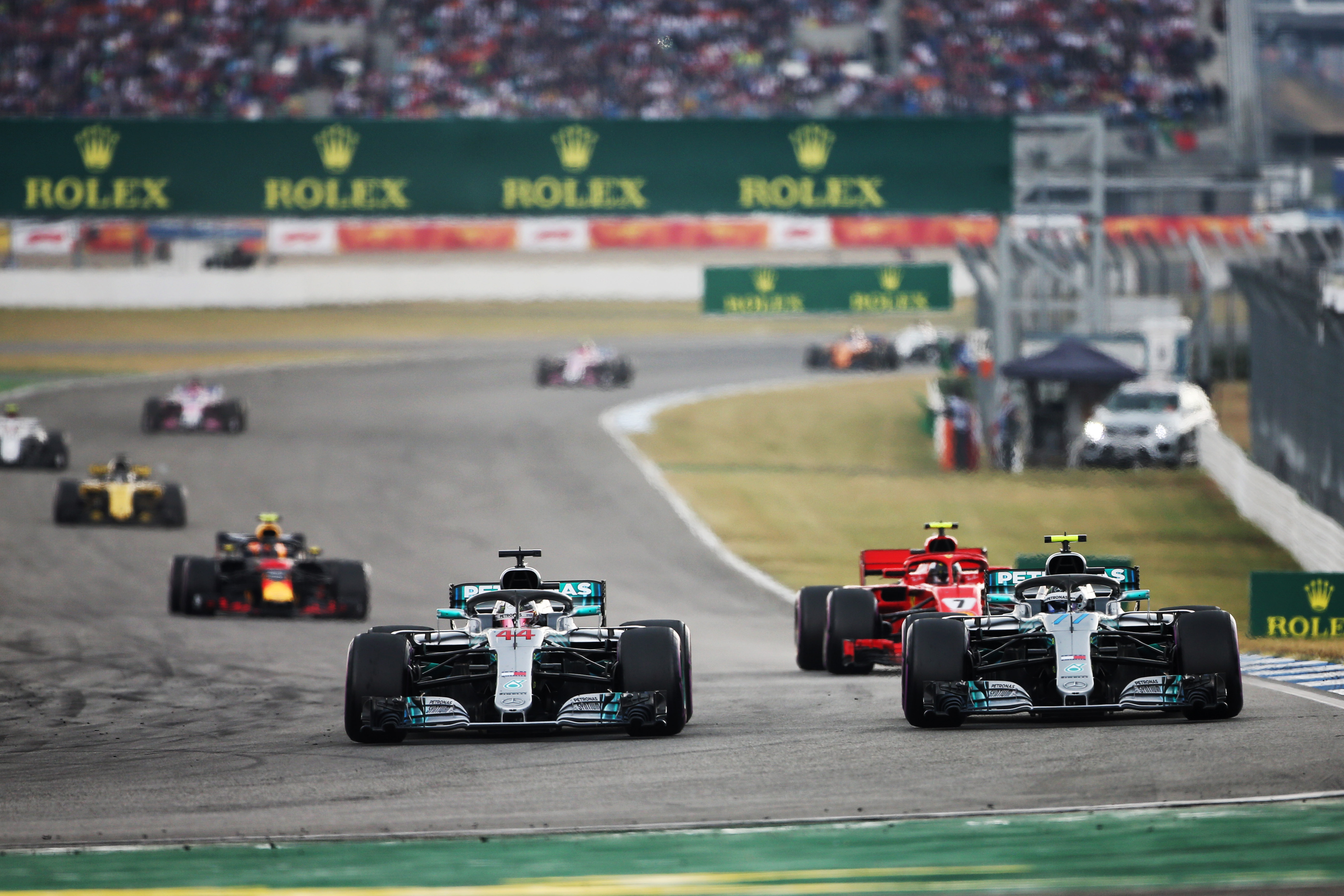 "So that was sort of put to one side as something we tried and didn't perhaps live up to our expectations."
Owen explained how ideas and projects that designers have been previously been involved with can be tapped into to address specific issues that arise with a car.
Once the DAS system was considered, Owen said Mercedes set to work viewing it from two perspectives.
First, it interrogated the rules to see if it was outlawed, then it switched point of view of a competitor and assessed how it might be challenged.
"The DAS system was really, well, what about if you could do something like this? What do the rules say? And the rules effectively didn't stop it," said Owen. "That's unusual, and surprising.
"Then you get into it more and more and more, and say, 'Well, how would I stop it?' – you take the opposite approach, and you say, 'I'm now going to stop someone from having this, what would I do, what are my arguments?'.
"Then you build a system where you thought about what someone else's arguments would be, and you've made it so that it doesn't effectively trip up on those."
The innovation immediately turned heads in the Barcelona paddock during testing with questions swiftly raised about whether the device was illegal.
It then emerged that the 2021 technical regulations, which had been published months earlier, had been written to include a clause in the steering requirements that seemed to outlaw the DAS.
This was subsequently confirmed by the FIA, which has also clarified the system will be banned for 2021 despite the current cars being carried over next year as part of cost-saving measures.
"We've seen with the DAS system already that there's a lot of immediate reaction that it must not be within the rules," said Owen.
"But the more people look at it, the more they sort of say, 'Well, darn, maybe it is in the rules, and why haven't we seen it before?'.
"Now there's a desperate panic to try and find the reason why it shouldn't be within the rules.
"That's Formula 1 in general."