Through Mercedes' years of dominating Formula 1, fans and the paddock were used to it playing down its own chances and playing up its fears over the strength of the opposition – before then continuing with its incessant winning.
So it's not out of character for Mercedes to follow up its breakthrough double podium in the Spanish Grand Prix with a prediction that next weekend's Canadian race will be much tougher.
But this time that mild pessimism has more validity. There are solid reasons why Montreal may be less kind to Mercedes than Barcelona was.
"The update kit works very well around circuits like Barcelona with a lot of high-speed performance," explained Mercedes' trackside engineering director Andrew Shovlin.
"Although, the car itself would have still been OK there [without the upgrade] because we've been better at the fast circuits and the front-limited tracks. We ended up with a really good balance and really good race pace.
"Now, where we are going to go next week, Montreal, it's a very different circuit. There are more low-speed corners, quite a lot of straight-line full throttle and we would expect more of a challenge there.
"We are not thinking that we are going in nipping at the heels of Red Bull.
"We are going in there prepared for a battle with Ferrari, Aston Martin, and maybe even Alpine."
---
Mark Hughes explains why Mercedes thrived at Barcelona
From Mark's Monday morning grand prix analysis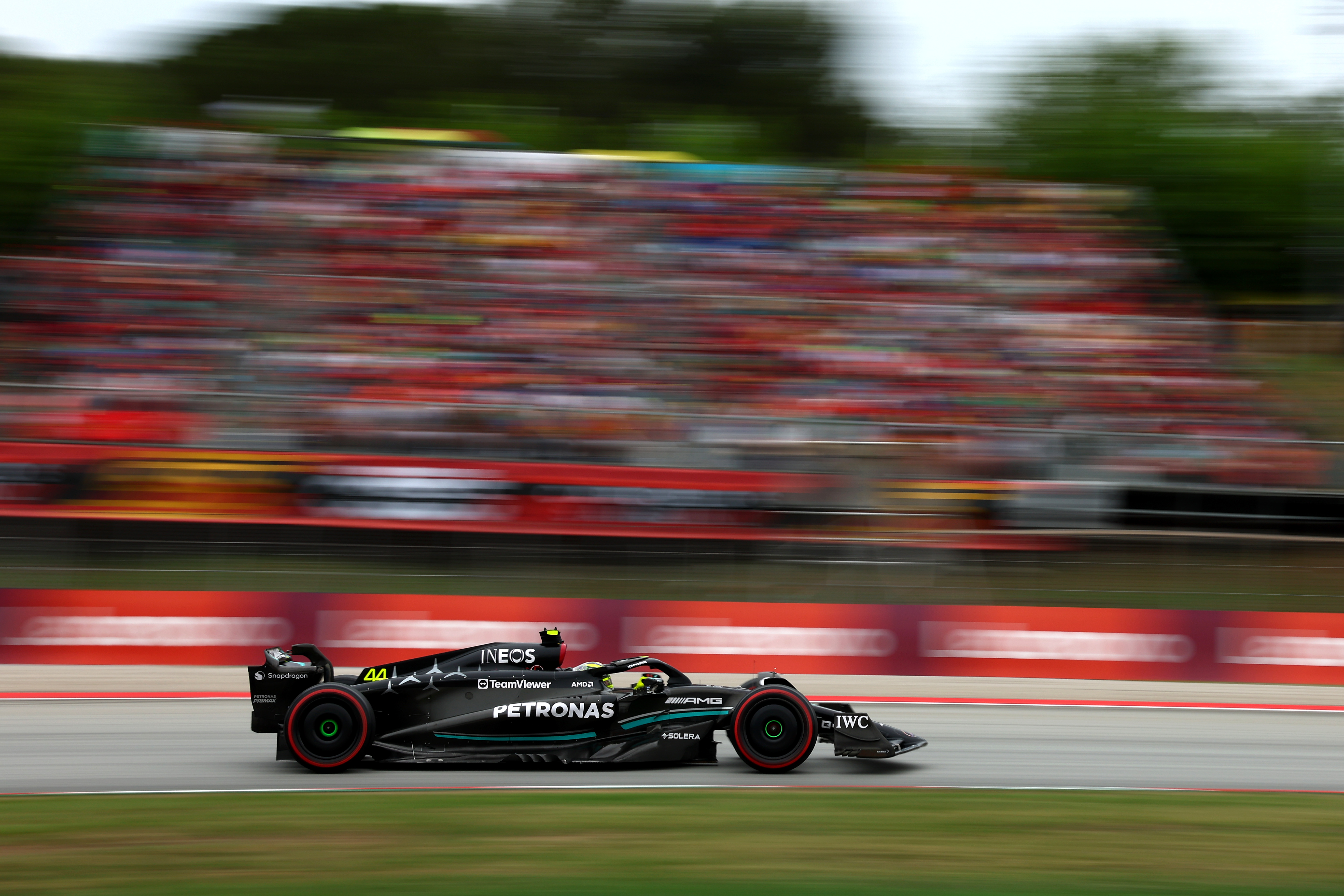 Differences in tyre performance at Barcelona can actually be even more important than aerodynamic performance. The track's long, high-speed bends have always demanded a lot of the left-front but that has been intensified by the replacement of the previous slow final section with a return to a near flat-out blast. Turning an 800kg car 90 degrees while flat in seventh gear at 160mph absolutely kills the left-front.
Combine that with cool conditions and the hardest range of compounds, and there's a supremely tricky balance to be found between qualifying and race. So cool in qualifying that half the field were struggling to switch on the fronts by the beginning of the lap but giving such big heat degradation that it was a two-stop race, with lots of temperature management.
The Mercedes works well relative to the field when temperatures are cool in both qualifying and race, though the demands of each are quite different. It allowed Lewis Hamilton to switch the fronts on relatively well in qualifying, but its degradation in the race was pretty good too.
Its balance is such that it can carry a lot of rear wing and still be driveable because its front works well. A low-downforce wing setting around the new Barcelona layout is probably faster over a single lap but definitely slower over a race stint.
---
Those elements that made Barcelona ideal for Mercedes are the opposite of what Ferrari's tyre-hungry, light on downforce car needs, while Aston Martin's slump relative to Mercedes simply left it confused as of the start of this week. Its average form in 2023 so far suggests Barcelona was more likely a blip then the start of a fade.
Mercedes doesn't expect to tumble right back out of the podium fight in Montreal, just that it won't have the degree of clear advantage over its best of the rest rivals that allowed Hamilton and George Russell to overtake their way to second and third and stay there even ahead of Sergio Perez's Red Bull in Spain.
"We are thinking it will be more along the lines of some of the earlier races where we were definitely in the bunch with Ferrari, with Aston, and now Alpine look to have joined that group," Shovlin added.
"But it's great racing there. It will be good fun and we are certainly going to be fighting to find every little bit of performance we can because the way the grid stacks up now you can be P2 or you can be P10, and there are only a few tenths in it.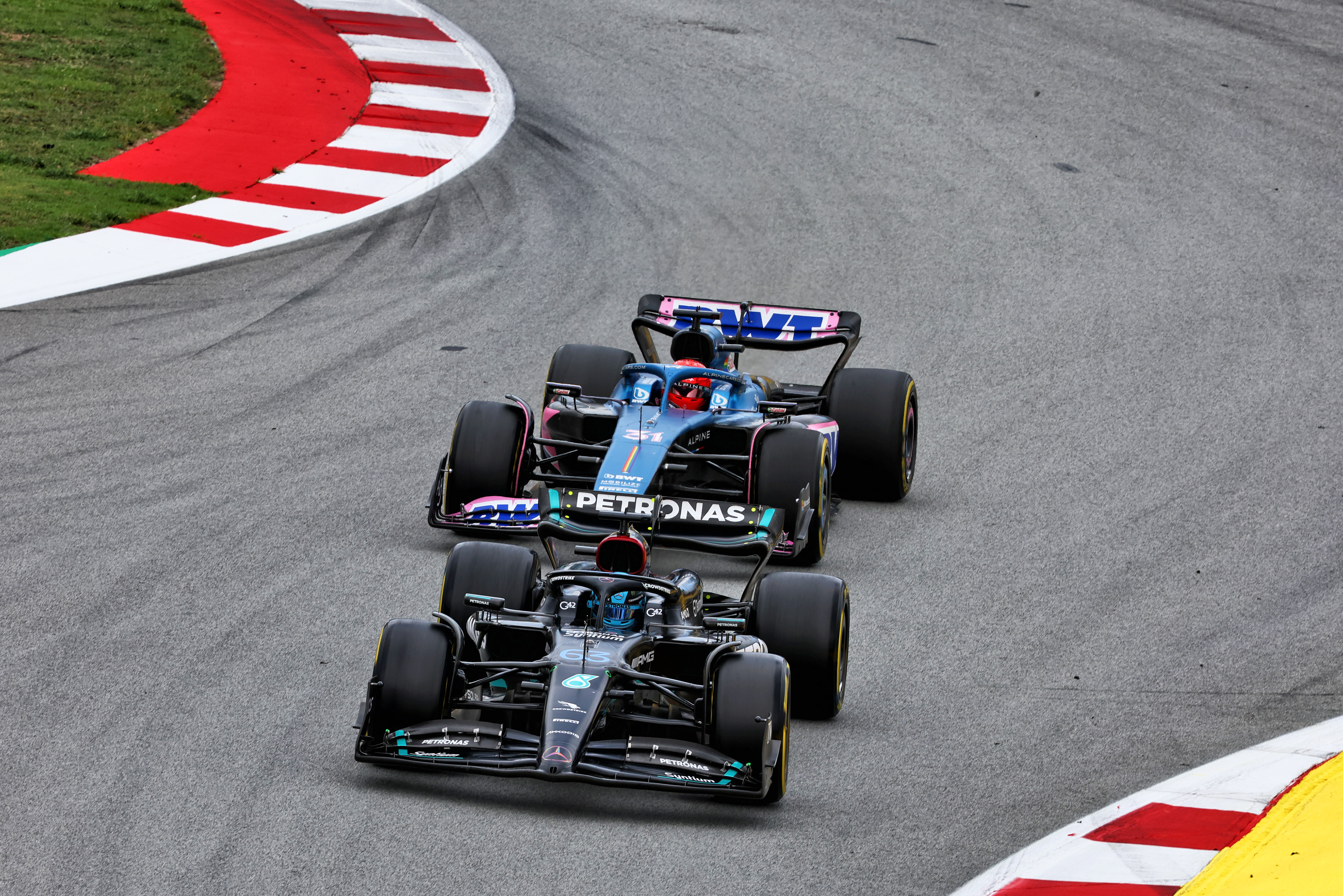 "We are looking forward to more exciting racing but certainly we are aware that Canada is likely to be a bigger challenge than the Sunday we just had in Barcelona."
Shovlin's reference to Alpine now being a podium threat too is also valid. Its own upgrade package introduced for Monaco made a tangible difference to its performance – Esteban Ocon's podium there was on pure merit, not assisted by the weather, and Pierre Gasly would've started fourth in Spain but for his double penalty. Monaco aside, it's not been the best at executing races smoothly so far in 2023, but on pace and progress Alpine should now be considered a regular podium contender.