Singapore has been something of a bogey track for Mercedes during Formula 1's V6 turbo hybrid era, but expectations are that in this most difficult of seasons Marina Bay will prove to be one of its better circuits.
The best and the worst of the Mercedes W13 has been apparent over the last four races. Spa and Monza were its weakest tracks of the season in terms of its single-lap pace deficit, while at Zandvoort and Hungaroring the Mercedes was far more competitive.
When describing Singapore's Marina Bay as a bogey track, it's important to stress all is relative. Mercedes has won four of the last six races there, although one of those wins – Lewis Hamilton's in 2017 – was only facilitated by the start accident that eliminated the Ferraris and Max Verstappen's Red Bull, while in 2016 Nico Rosberg only narrowly held off Red Bull's Daniel Ricciardo.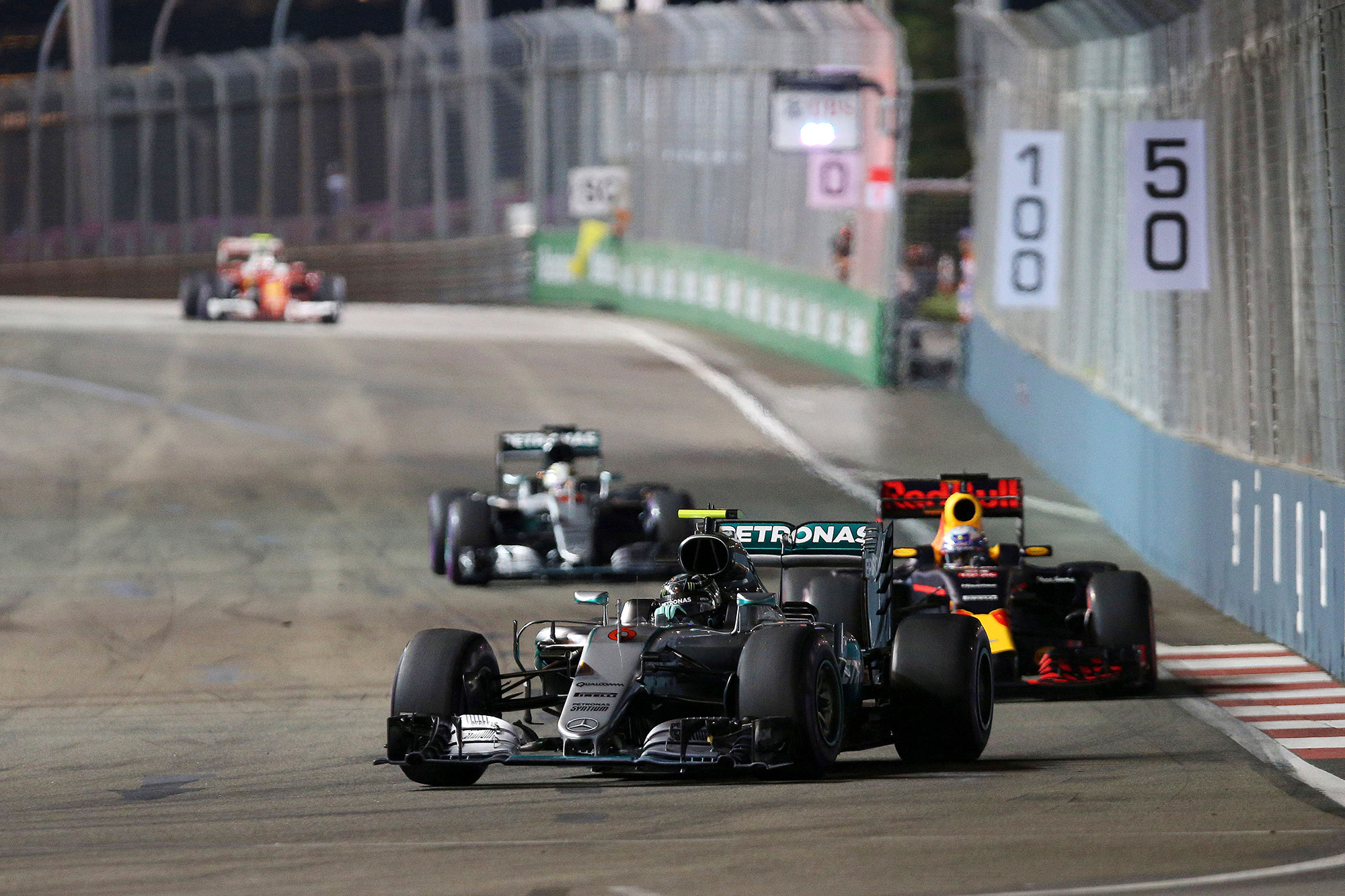 This is because the conditions and layout of the track make it something of an outlier, meaning there have been times when the Mercedes hasn't been at its best given the package was always conceived to perform well across a wide range of tracks rather than being at its best at an atypical track such as Marina Bay.
Team principal Toto Wolff said Mercedes' target remains winning a race this year, but while doing so in Singapore remains a long shot given the dominance of Red Bull he is cautiously optimistic.
"The track layout should suit our car, the bumps not," said Wolff.
"On the simulations, it says it should be one of our better tracks. But I'm trying to stay on the careful side with any predictions for Singapore."
While Mercedes has been confused at times by the performance of its car this year, the team is adamant that it now has a good grasp of where the W13 is strong and weak. But within that, there is an admission that what Wolff calls the "mood swings" of the car have caused some confusion.
Singapore's lack of high-speed corners, where porpoising and bottoming out can be a problem thanks to the downforce generated, is a positive for Mercedes. However, Wolff is right to be cautious about the bumpy track, which would force Mercedes to run at a slightly higher ride height than hoped.
But technical director Mike Elliott shared Wolff's optimism, while acknowledging the challenge posed by the bumps.
"When you look back at the learning we have gathered over the season we expect that Singapore will be a bit more like we've seen in Budapest and Zandvoort," said Elliott.
"It's a bumpy circuit, which is going to provide its challenges, but in terms of the nature of the corners we think it could be a bit better for our car. So, hopefully we will have a good result there."
As Hamilton has pointed out, the pace of the Red Bull RB18 in the hands of Verstappen is such that it is "almost unbeatable" at present. But as Zandvoort and the Hungaroring showed, on its stronger tracks Mercedes can be in a position where an unusual strategy or some good fortune could allow it at least to give Red Bull something to think about.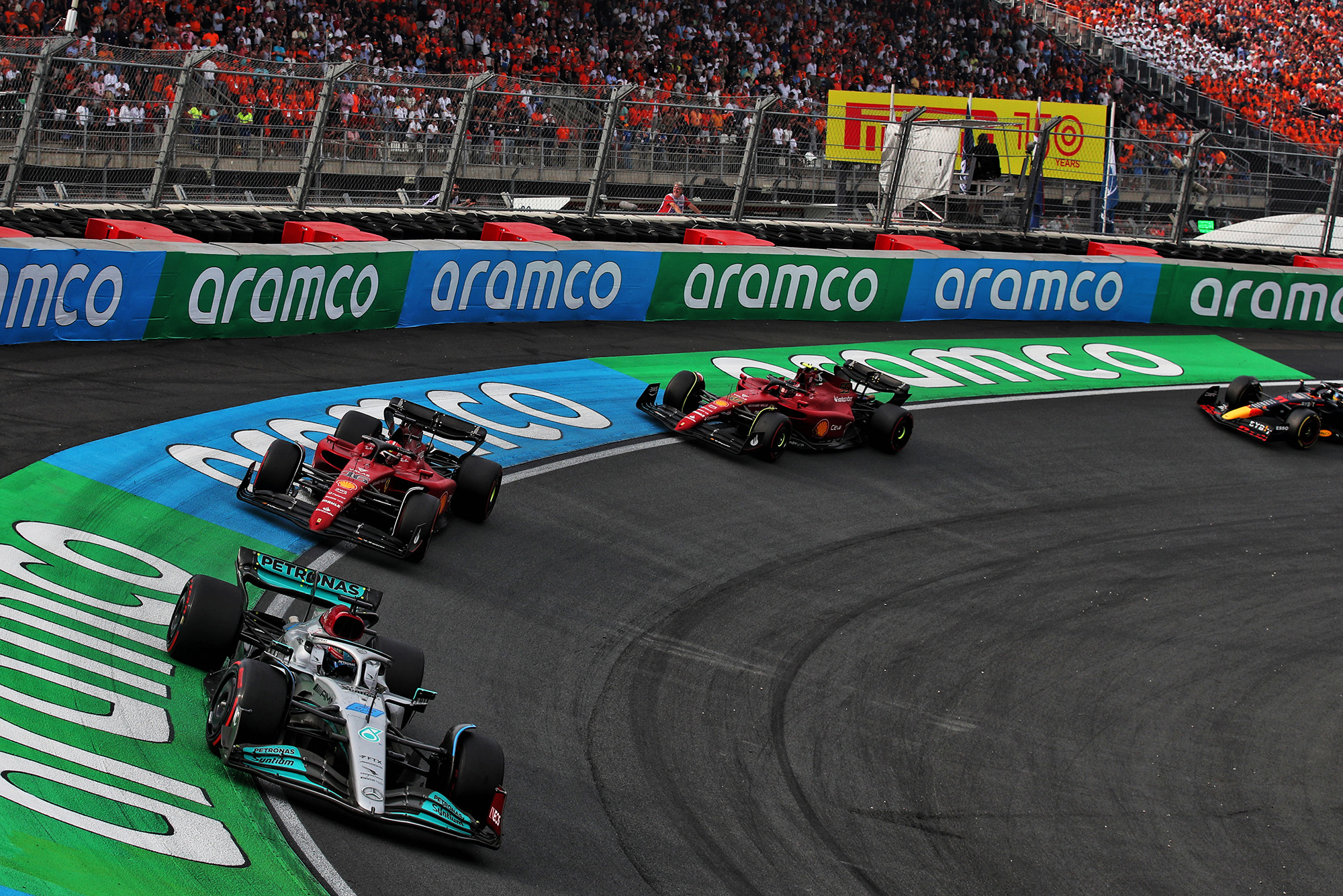 And based on recent form, Ferrari could be eminently beatable. This is particularly important because Mercedes could overhaul it in the battle for second in the constructors' championship as that deficit is down to 35 points.
George Russell, whose consistency has put him in contention for second in the world championship give he's just 16 points behind Charles Leclerc, was also optimistic for Singapore.
But he was wary about the problems the bumps might cause for a car that is limited in its suspension travel and ride capabilities.
He said at Monza that his expectations of improved performance in Singapore were "more so than we've seen here, there's no doubt about it", while being uncertain about what the bumps will mean.
"On paper, Singapore should suit our car – but when we look back at the street circuits of Monaco and Azerbaijan, our car doesn't fare too well over the bumps," Russell continued. "So we're not too sure how it will fall out.
"But we need to keep on pushing, keep on improving the car and I'm pleased that we've got a clear direction we need to go now."
Given Mercedes expects good things in Singapore, its performances this weekend will be the ideal test of its claims that it has built a deep understanding of the W13 and can now accurately simulate how it will perform at a given track.