For Mercedes, the 2022 Formula 1 season has long been about ensuring it builds the understanding required to prevent a repeat of its mistakes next year.
But team principal Toto Wolff's recent comment about having "big conceptual understanding" but still struggling to understand what he called "mood swings" in car performance during the grand prix weekends raises red flags.
Mercedes is now confident it can predict roughly how competitive it will be on any given circuit, which is reflected in its recent performances where it was strong at the Hungaroring and Zandvoort but weak at Spa and Monza. That's one thing, but to say you really understand the car you need to know why things might fluctuate within those weekends.
We are often asked what teams get up to during pre-season testing. The simple answer is that it is used to discover the characteristics and behaviour of your new car. It's a bit like a first date. You may have had lots of communication, exchanged data and seen a few pictures, but that's the first time you will find out if they meet your expectations and things work as hoped.
Once you have had a few runs and worked through some set-up changes, you will know deep down if your new car is something you are proud of or, as Wolff once described the 2017 Mercedes, 'a bit of a diva'. The 2022 Mercedes has turned out to be that, in fact you could say 'a lot of a diva' as the unlucky W13 has bitten the team time and time again.
The Mercedes is a better and more consistent car in the race than it is in qualifying, so that at least shows the team can get the best out of it on Sundays and it has achieved consistent results. That shows there is some understanding there.
That, combined with the extra aerodynamic testing time allocated to it for the second half of 2022 thanks to slipping to third in the constructors' championship, should put Mercedes in a good position for 2023.
Yes, there is the change to the outer floor edge to tackle thanks to the change in regulations for 2023 to combat safety concerns about porpoising and bouncing. But combined with the extra CFD and windtunnel time, the fact the floor edges will be raised by 15mm should help as I believe this is the area Mercedes is struggling with.
The writing was on the wall from the first time the car ran. When I was in the technical director hot seat, you knew after that first test if it was going to be a fun season or an uphill battle. Yes, you can do your best to fight your way out of the problems but with the cost cap you need to make your pennies count.
The inconsistency of Mercedes is clear when you look at its percentage deficit to the front in qualifying over the season. And that confusion is there whether it's Hungary, where Mercedes was on pole, or at Spa and Monza when Mercedes was way off the pace.
MERCEDES' QUALIFYING DEFICIT
| | | |
| --- | --- | --- |
| Race | Deficit % | Average km/h |
| Bahrain | +0.751 | 213.542 |
| Saudi | +1.025 | 249.443 |
| Australia | +1.229 | 241.050 |
| Imola | +2.493 | 218.834 |
| Miami | +0.934 | 217.385 |
| Spain | +0.817 | 211.983 |
| Monaco | +1.031 | 166.590 |
| Azerbaijan | +1.335 | 210.401 |
| Canada | +1.958* | 189.400 |
| Britain | +1.002* | 207.927 |
| Austria | +0.688 | 237.575 |
| France | +0.983 | 229.185 |
| Hungary | +0.000 | 203.828 |
| Belgium | +1.773 | 238.992 |
| Netherlands | +0.435 | 217.025 |
| Italy | +1.700 | 255.811 |
*Wet/damp session
Wet or dry, fast or slow circuits there's no obvious consistency other than the fact it is way off the level expected of a team that won the last eight constructors' championships and seven out of eight drivers' titles.
If you take Hungary, where Mercedes was on pole, it has quite a few long 180-degree corners so if you take that as a positive it appears that when the car has time to settle it produces decent grip. Most other circuits have shorter corners, so it appears that most of its problem are on entry. This could also be because of an instability in braking.
To the driver, the braking and corner entry is where they get their confidence and this is what allows them to build up corner speed.
After the race at Spa, Wolff made some interesting comments about "massive swings of performance that we can't really get on top of" and referred to areas of non-correlation from simulation to track.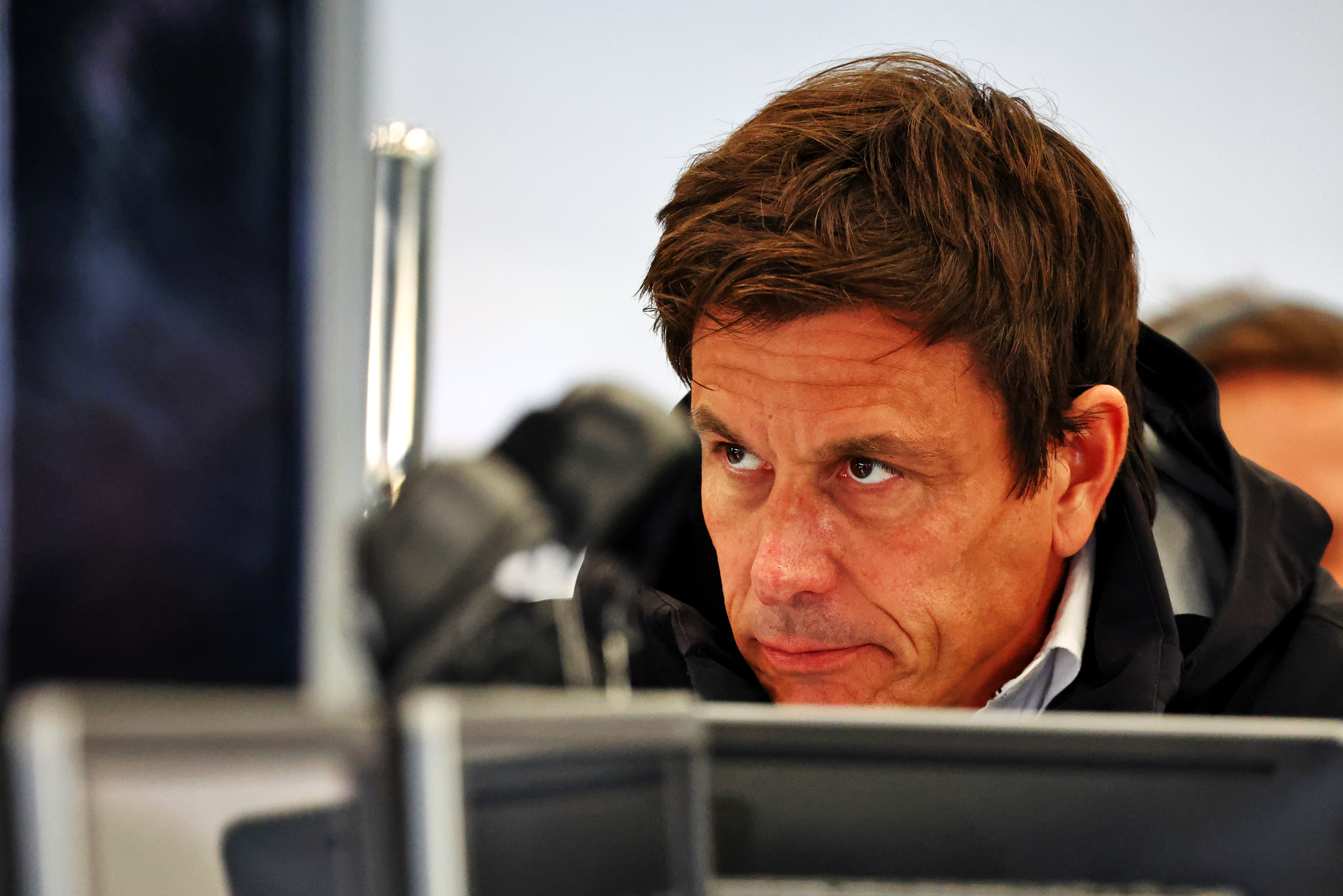 Most tellingly, he admitted "we are struggling to run the car where we believe it needs to run in order to extract the most downforce and this is why we got it wrong conceptually".
That's a problem that has been clear for a long time and it's a surprise that Mercedes hasn't followed in the direction of Red Bull and Ferrari by either opening part of the floor edge or changing the detail of the floor edge to incorporate a tunnel.
Incorporating a tunnel in the foot floor area of the underfloor is a bit like the tunnel that the teams used in the foot area of the front wing endplates for many years. It allows airflow between the body surface and the track. This airflow allows the sealing to be a bit like a dimmer switch. Without it, the sealing is either good or bad – there is simply no in-between.
It sometimes appears that Mercedes is only too happy to stick with what it has and hope it finds a magical solution – and while that is going on complain about it and how the others must have exploited a grey area in the regulations that has allowed them to live with the problems.
I am not sure Mercedes really is able to predict its future performance with the tools it has. As for 2022, Mercedes was quick on the Friday at Barcelona and didn't really know why, it was on pole in Hungary and didn't really know why, and it was slow at Spa and didn't really know why. At Monza, again Mercedes was slow but you could put that down to that circuit being an outlier and the team simply didn't get on top of it.
Now is the time you really need to have an understanding of where you are currently and what direction you will take for next season. To allow you to do that, simulation has become a common tool. Gone are the days of having a good gut feel and heading down that route. From what we have seen so far this season, Mercedes is not in that position with its simulation tools to predict its performance.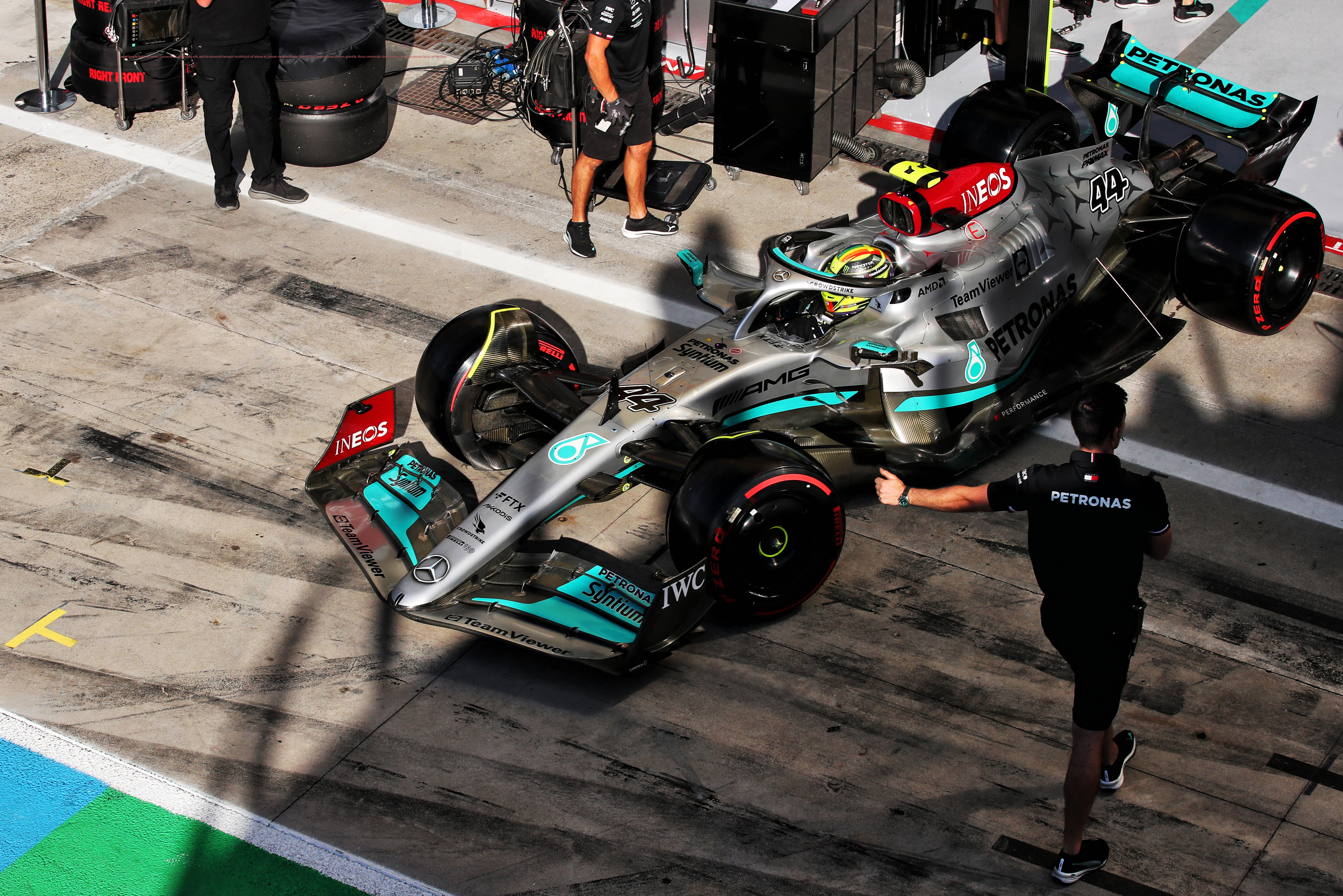 It's now the middle of September and if this was one of its normal seasons it would now be making big decisions on the main architecture of the 2023 car. To make those decisions, you need confidence in your tools. If they are not doing that then there will be compromises later on in the design and manufacturing process.
Speaking after Monza, technical director Mike Elliott said that the Italian Grand Prix weekend went much as Mercedes expected. Again, the talk was of understanding.
"We've been working hard to improve performance and we've gradually been doing that through the season but we've also been trying to get on top of this understanding of why certain circuits are good for us and certain circuits are bad for us," said Elliott.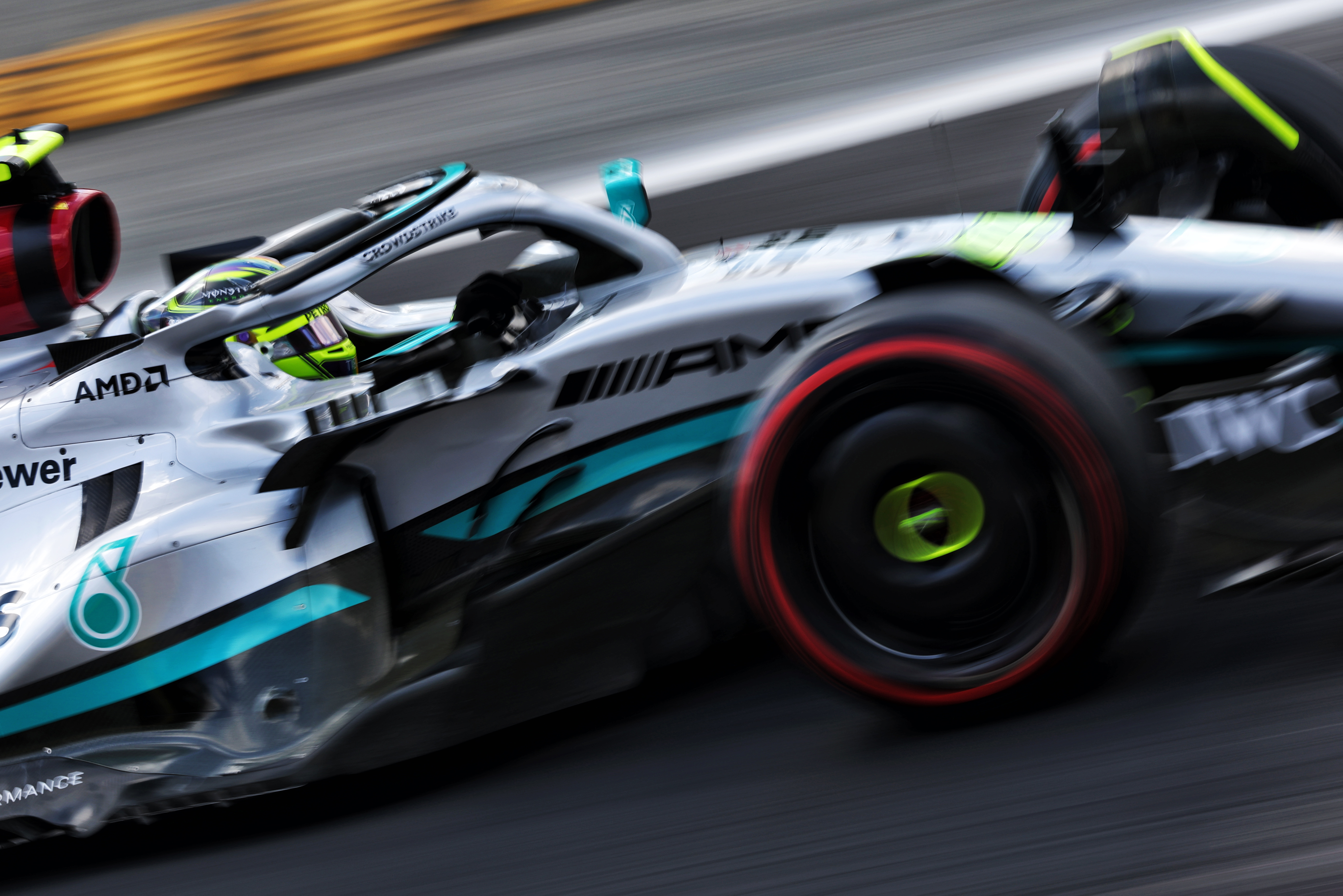 "The work that has come out of that has sort of given us a tool that pretty much allows us to predict where we are going to be, so we knew going into Monza it was going to be a more challenging circuit. It would be a bit more like we had seen it in Spa and less like we had seen it in Zandvoort and Budapest.
"Having said that, given the car we had, to bring it back in third and fifth place I think was a good result for us. It showed that we operated the car really well, the drivers got the best out of it. Given the position we are in with the car I think I couldn't ask for any more than that."
The one thing I would agree with here is that the race team, the circuit engineers and the drivers have done a good job on a Sunday. If Mercedes had a car that could genuinely qualify that bit better and understood why, then race wins would be on the cards without any question.
I suppose that just proves what we have all known for years: car performance is critical. That's what we saw with the Red Bull success of 2010-13 and Mercedes' success from 2014-21. We might now be seeing a new run of success with Red Bull, or at least Max Verstappen, in 2022 and beyond. In Ferrari's case, it has a quick car but is making too many mistakes on race day.
Based on all of this, one of my big questions would be is Mercedes willing to take it on the chin for a season just to get more aerodynamic research time for next season? As we say, all's fair in love and war and you can say that about F1 very easily.
So while Mercedes isn't far behind Ferrari in the battle for second in the constructors' championship, perhaps the real prize is finishing third and getting that bit extra windtunnel and CFD time?