McLaren has promoted Andrea Stella to team principal with Andreas Seidl leaving the team to lead Audi's new Formula 1 project with Sauber.
Seidl replaces new Ferrari team boss Fred Vasseur as Sauber CEO but not team principal of its F1 team, which currently races as Alfa Romeo but will become Audi's works entry in 2026.
Joining Sauber would be a sideways move at best for Seidl if viewed in the short-term as its Alfa Romeo is a pure sponsorship deal and the team is less competitive than McLaren and has less funding.
But it will get proper investment from Audi as the German manufacturer prepares to build its first-ever F1 engine, and Seidl knows the Volkswagen Group having led the Porsche Le Mans project in the past.
Seidl has also worked with Sauber in F1 before, when it was the BMW works team.
Sauber says that Seidl will start as CEO in January and be part of the recruitment of a dedicated team principal.
Reacting to Sauber's announcement, Audi described the appointment of Seidl as "a promising choice".
"We welcome our future partner's choice," said Audi chief technical officer Oliver Hoffmann.
"Andreas Seidl has extensive experience in leadership roles across motorsport programs on both the manufacturer and Formula 1 team side. His track record in motorsport is impressive."
The loss of Seidl is a blow to McLaren given he was part of a long-term project to return the team to title contention and was at the centre of its biggest decisions in recent years.
He was able to get the board to greenlight investment in a new windtunnel and simulator shortly after his arrival and was key to the faith Lando Norris had in the team to sign a very long-term contract.
Seidl also put in place a structure and working culture that led to rapid gains from McLaren's late-2010s nadir, including ending a long win drought with victory in the 2021 Italian Grand Prix, although lingering limitations were still exposed in 2022 as it made a disappointing start to the new technical regulations.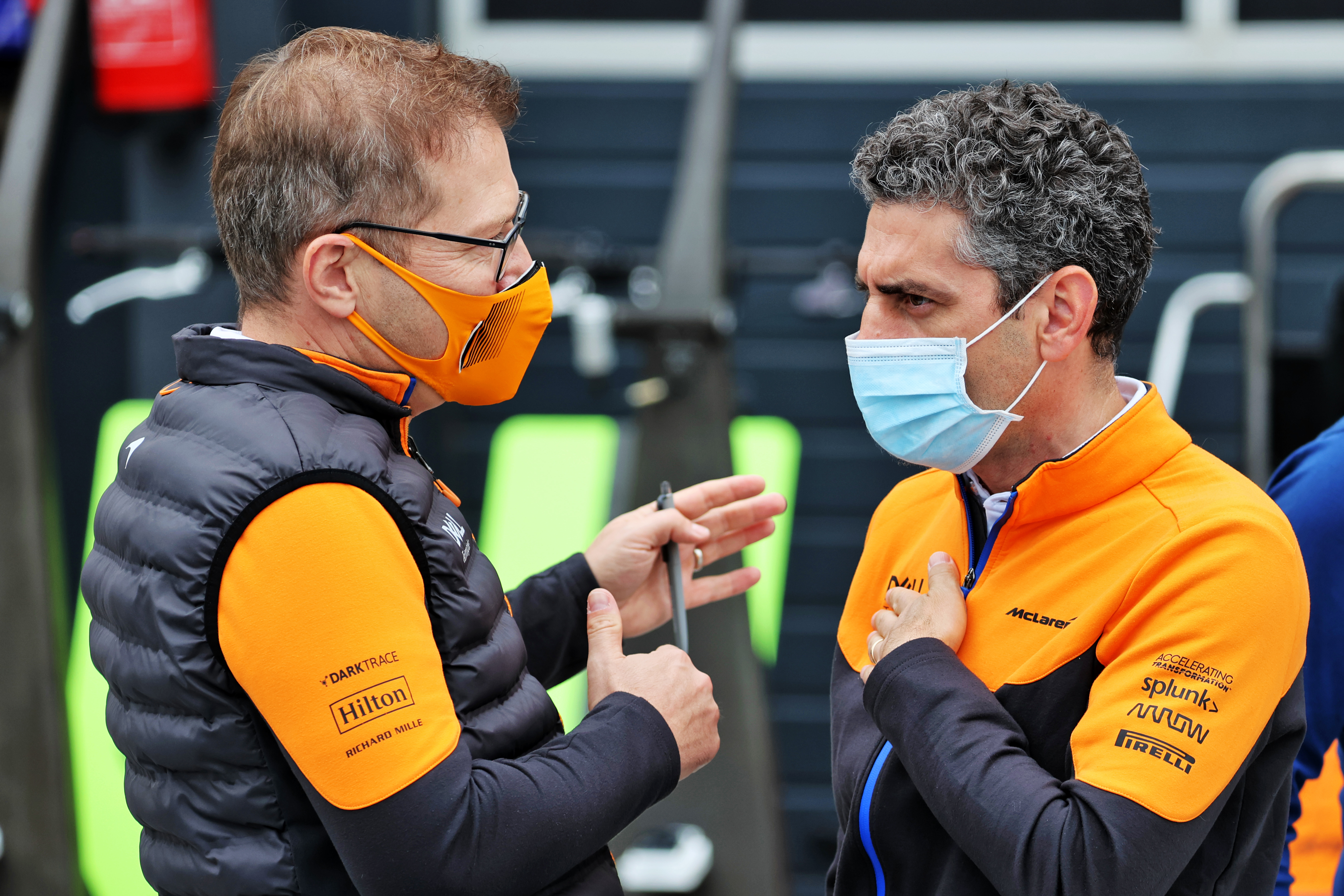 Replacing him with Stella, and promoting from within, indicates McLaren Racing CEO Zak Brown intends to stay the course plotted in Seidl's time.
An experienced and successful engineer, who worked with Michael Schumacher, Kimi Raikkonen and Fernando Alonso at Ferrari, Stella joined McLaren in 2015.
He was officially 'executive director, racing' as part of a three-man leadership team – alongside technical director James Key and production director Pieres Thynne – under Seidl.
"Andrea is a highly talented, experienced and respected member of our team with a strong track record of leadership and success in Formula 1," said Brown.
"His move into this role is a great example of the strength in depth we have in our team, and I'm excited to be working more closely with him with a joint focus on moving up the grid and winning races.
"I've really enjoyed working with Andreas. He has provided great leadership for the team and has played a significant part in our F1 performance recovery plan and ongoing journey to return to the front of the grid.
"I thank him for the transparency throughout the process which gave us time to plan accordingly."